Dec. 14, 2018 02:54PM EST
One Dancer Reveals How an Eating Disorder Almost Ended Her Career
Photo by Camryn Elizabeth, courtesy Djouliet Amara
At age 23, Djouliet Amara is a successful professional dancer signed with a talent agency in NYC. She's studied at The Ailey School and even danced in "Memoria" with The Alvin Ailey American Dance Theatre. Having performed at City Center and appeared in numerous commercial campaigns for brands like Forever 21, Refinery29, and Danskin, it would appear that Amara is living a life most dancers only dream of. But as glamorous and successful as her career has been, Amara's journey to this point has not been an easy one. Her biggest challenge was her battle with an eating disorder that nearly cost Amara her career. Find out how this dancer found body acceptance and, in so doing, uncovered a dream she never knew she had. —Katherine Beard
Warning: This story may be triggering for those who have suffered or are suffering from disordered eating.
---
When I was a kid, I dreamed of becoming a dancer and did everything I could to make sure that dream would become a reality. I was really passionate about concert dance and envisioned myself with a well-known company performing for live audiences around the world. When I was 18, I moved from Canada to New York to study at The Ailey School, which I hoped would propel me on my path to concert dance. While I trained, I enjoyed a number of performance opportunities with different companies including The Alvin Ailey American Dance Theatre. But as I immersed myself in concert dance, I began to get wrapped up in the tangled web that was my eating disorder.
Eating disorders are complicated. I can't say exactly what triggered mine specifically, but I had a great desire to be loved, appreciated, and to become the best dancer I could be. I put a lot of pressure on myself to become what I thought everyone around me considered "perfect." I wanted to be the best and that included having "the perfect body." I started tracking my calories, weighing my food, and working out even when I was exhausted from a full day of training.
My body began to change—but so did my energy. I became so weak that it was a burden to keep enthusiasm for the things I had once been passionate about. I even fell out of love with dance. My dreams didn't matter anymore—I didn't have the energy for dreams or to plan for the future. I quickly became one sad, sick dancer.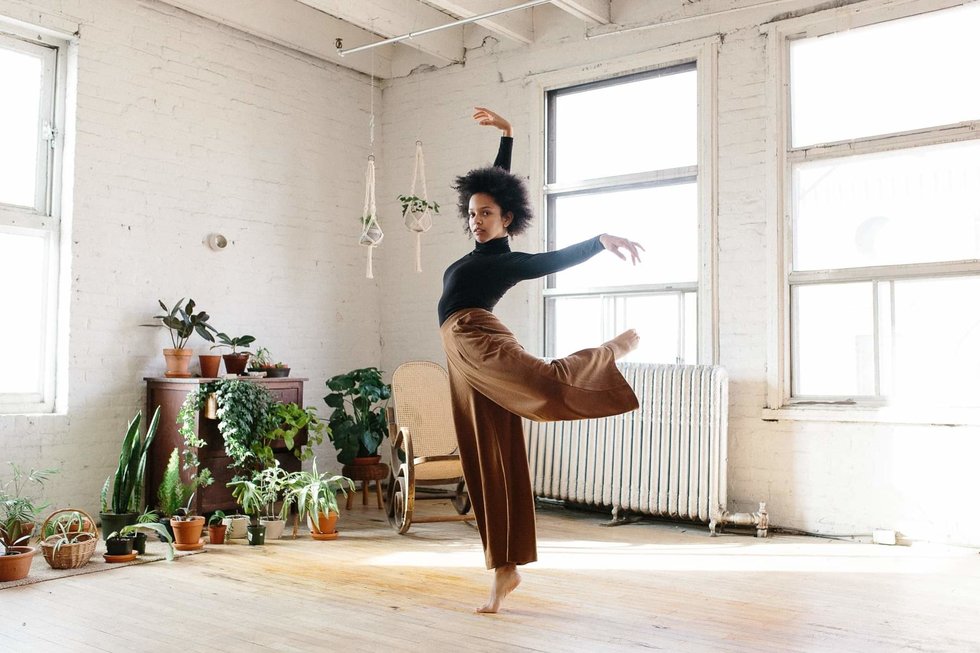 Photo by Camryn Elizabeth, courtesy Amara
But at the same time, I was receiving praise for the changes in my body and that positive reinforcement motivated me to continue this unhealthy lifestyle I'd developed. I became engulfed in my eating disorder, feeling that I needed to maintain my malnourished body because that was the body I had when all my dreams came true. I associated all of my accomplishments with my body, rather than who I was as a dancer. I feared that as soon as my body changed, so would my success.
Soon my teachers began asking me if I was ok, but I wasn't ready to tell them what I was experiencing. My breaking point came when I went to a check up and the doctor told me I wouldn't physically be able to dance if I continued down this path. In that moment, I knew I needed to get better. I chose recovery for myself. I slowly began eating what I wanted and saw the self-conscious person my eating disorder had made me melt away. I found joy—I found my love for dance. My body also began changing: stretch marks and cellulite began to appear. These were the nightmares I used to have—but I had my personality and love for dance back, and that made the physical changes I was seeing in my body slightly easier to endure.
The road to recovery had its bumps. Many of my friends, peers, and associates hadn't been aware that my thin frame was a result of an eating disorder, so the change in my body was a big shock to everyone around me. As I began gaining weight, I felt like I was being judged by my fellow dancers. I no longer felt like I belonged in the concert dance world.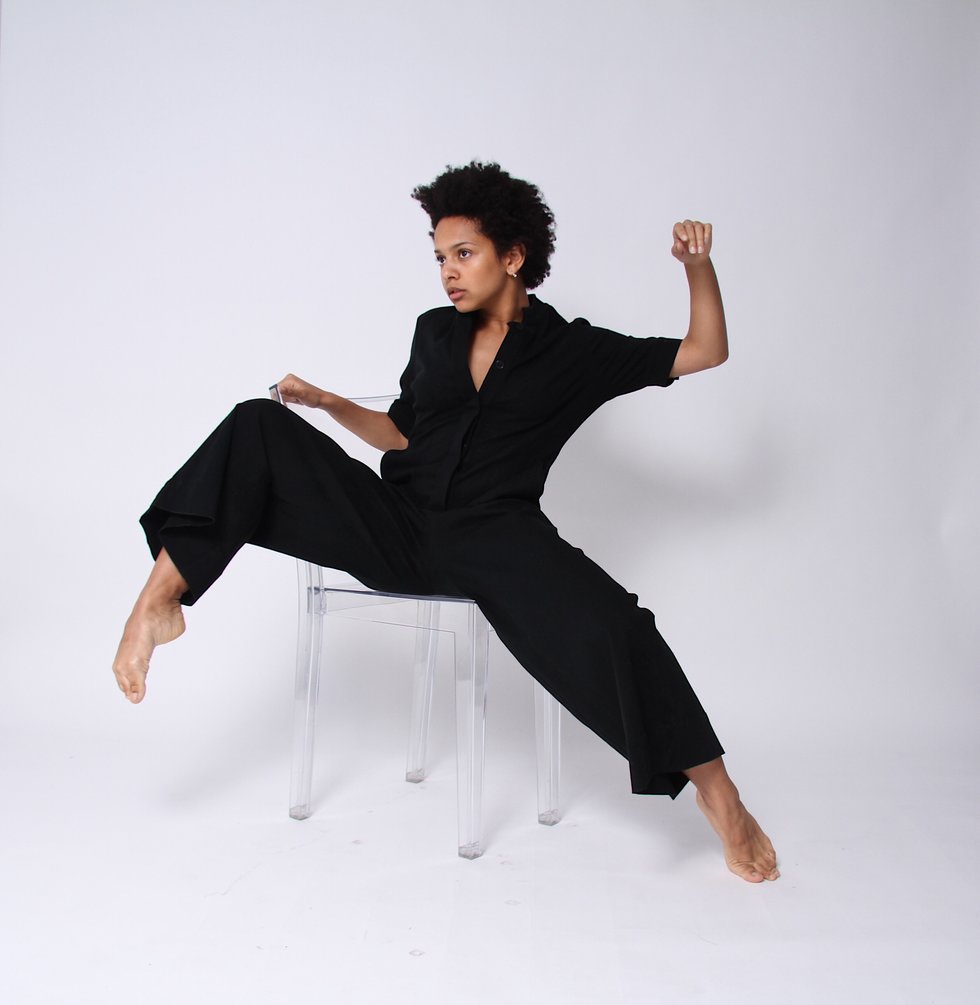 Courtesy Amara
I wondered if a career in concert dance was the best path for me, especially since I was in such a delicate place mentally as I was working towards recovery. After auditioning for Ailey and getting rejected, I decided to focus on theatre and commercial dance. I auditioned for The Radio City Christmas Spectacular ensemble and got a callback. I remember walking out of that audition feeling like a million bucks. It was then that I knew that my dreams of dancing professionally were still possible, even if it wasn't the kind of dancing I had originally dreamed about.
Now I'm working with an amazing talent agency that helps me book dance gigs that make me feel confident in my dance abilities and in my body. Though I haven't booked my dream job of performing on Broadway, I'm on track to make that happen. Creatively speaking, I'm more fulfilled than ever. I'm doing what I love with a spark in my eye and fire in my heart. I'm a professional dancer in a healthy body and that's success in and of itself.
Related Articles Around the Web
Dancer to Dancer
Mar. 26, 2019 12:00PM EST
Expressions Dance Alliance president Liz Ladley addressing the company (Sabrina Thadani, courtesy Liz Ladley)
Do you dream of running your student dance company or becoming captain of your dance team? Are you a triple threat eager to direct your school's next musical? If you have big ideas and the drive to make them a reality—as well as a strong rapport with your fellow performers—you might be a good fit for a leadership role. But even the most dedicated dancers can stumble during the transition from peer to peer leader. Try these tips to make the most of your tenure at the top.
Dance Team
Mar. 06, 2019 11:29AM EST
Rochelle Mendoza-Axle, Courtesy Stiskin
In today's dance world, versatility is key. It's not enough to be a master of one style—even when they specialize in one area, dancers are frequently asked to fuse multiple genres, or step out of their comfort zone for specific projects. With their wide variety of summer programs, Joffrey Ballet School aims to prepare dancers for the demands of a professional career. We asked five faculty members to share how they do this:
Sponsored by Joffrey Ballet School
Mar. 26, 2019 11:26AM EST
Right now, it seems like the entire world is equal parts obsessed with and thoroughly creeped out by Jordan Peele's Us, the horror film about devilish doppelgängers that's currently rated 94% fresh on Rotten Tomatoes.
But while the normal human reaction to Us is to hide under the covers for approximately 17 years, "Step Up: High Water" superhero Kendra "K.O." Oyesanya's reaction was to make a totally bananas dance video.
Dance Videos