Mar. 23, 2017 09:43AM EST
Our First Hook into NBC's Peter Pan Live
Last December, NBC brightened our holiday season with The Sound of Music Live! featuring Carrie Underwood. Reviews may have been somewhat mixed (OK, so it tanked with the critics), but the fact remains: SOML! reached nearly 22 million viewers if you include DVR. People love a good musical.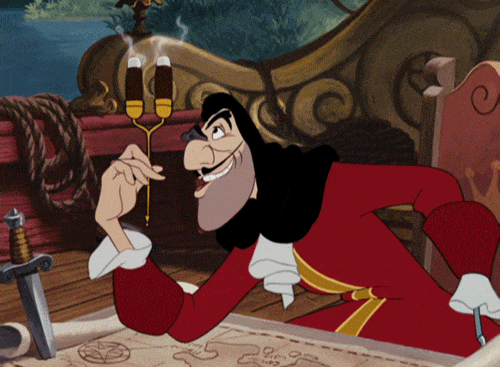 Here at DS, we'd like to count ourselves among those people (huge surprise, I know). So we were thrilled to find out that the executive producers of the show—Craig Zadan and Neil Meron—are planning another live telecast musical for the 2014 Holiday Season. You guys, Peter Pan Live is coming to town.
On Sunday, NBC made the first casting announcement: Christopher Walken will play Captain Hook. Walken is no stranger to onscreen musical theater. He played John Travolta's husband in the 2007 film adaptation of Hairspray and Gyp DeCarlo in the Clint Eastwood's recently released adaptation of Jersey Boys.
But here's the greatest part: This Captain Hook is gonna tap dance. We're not quite sure how that'll work out (sinister tap dancing? hmmm...), but we're pumped, nonetheless. And just in case you're worried Walken doesn't have the dancing chops to make it work, here's a little reassurance—EPIC-dance-supercut-style (courtesy Huffpost Entertainment).
Dance News
Jun. 15, 2019 10:12AM EST
(From left) Darriel Johnakin, Diego Pasillas, and Emma Sutherland (all photos by Erin Baiano)
Congratulations to Dance Spirit's 2019 Cover Model Search finalists: Darriel Johnakin, Diego Pasillas, and Emma Sutherland! One of them will win a spot on Dance Spirit's Fall 2019 cover. Learn more about the dancers on their profile pages, and then vote for your favorite below. You can vote once a day now through July 15.
We also want you to get social! We'll be factoring social media likes and shares into our final tallies. Be sure to show your favorite finalist some love on Facebook, Instagram, and Twitter, sharing their profile pages and using the hashtag #DanceSpiritCMS.
Cover Model Search
Jun. 17, 2019 04:05PM EST
Jun. 13, 2019 02:20PM EST
Photo by Erin Baiano
Imagine attending American Ballet Theatre's prestigious NYC summer intensive, training among classical ballet legends. Imagine taking the stage at New York City Dance Alliance Nationals, competing against some of the country's best contemporary dancers. Now, imagine doing both—at the same time.
Welcome to Madison Brown's world. This summer, she's in her third year as a National Training Scholar with ABT, while also competing for NYCDA's Teen Outstanding Dancer title. (She's already won Outstanding Dancer in the Mini and Junior categories.) The logistics are complicated—ABT's five-week intensive overlaps with the weeklong NYCDA Nationals, which translates to a lot of cabs back and forth across Manhattan—but Maddie is committed to making the most of each opportunity. "I love contemporary and ballet equally," she says. "While I'm able to do both, I want to do as much as I can."
Maddie has an expressive face, endless extensions, and a quiet command of the stage. She dances with remarkable maturity—a trait noted by none other than Jennifer Lopez, one of the judges on NBC's "World of Dance," on which Maddie competed in Season 2. Although Maddie didn't take home the show's top prize, she was proud to be the youngest remaining soloist when she was eliminated, and saw the whole experience as an opportunity to grow. After all, she's just getting started. Oh, that's right—did we mention Maddie's only 14?
Cover Story