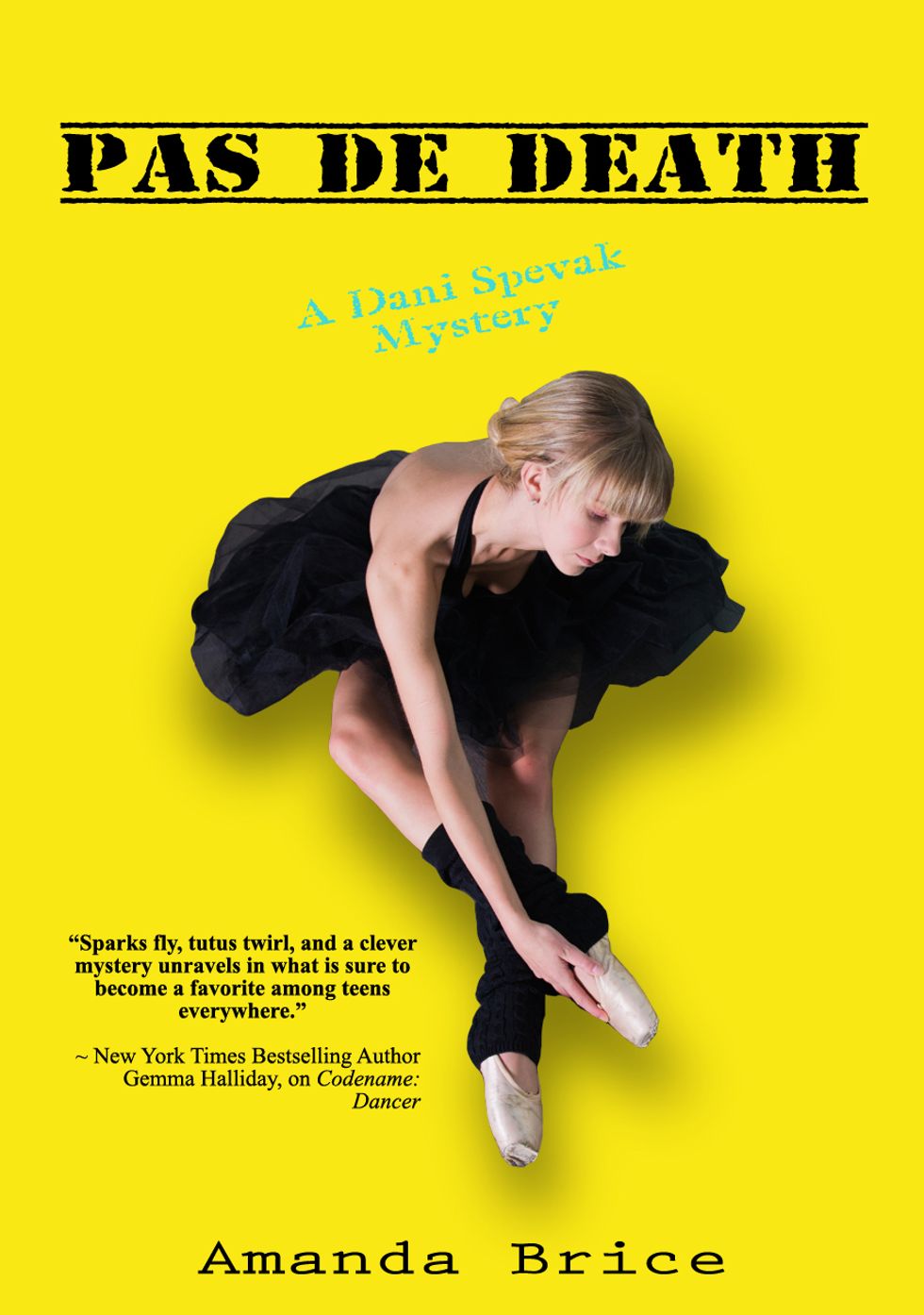 I know what you're thinking: Best title ever.
In the first two installments of Amanda Brice's book series, Codename: Dancer and Pointe of No Return (Dance Spirit's December 2012 "Pick of the Month"), we saw dancer and mystery-lover Dani Spevak go undercover at a dance reality show and track down her missing understudy during The Nutcracker.
Now in Pas de Death, released this month, the protagonist takes on her first murder investigation. During a day trip to NYC to visit friends at the Manhattan Ballet Conservatory, Dani stumbles over the dead body of a famous dance critic! But she won't just let it lie (pun intended)—she's on the case.
Check out this cute video about the book:
Is the suspense killing you? Go to amazon.com to get your copy. 
And here's a fun fact: The murder victim in this book is named after real-life blogger Jen Runkle, who bought the naming rights to the character at a charity auction to raise money for diabetes research. Cool!