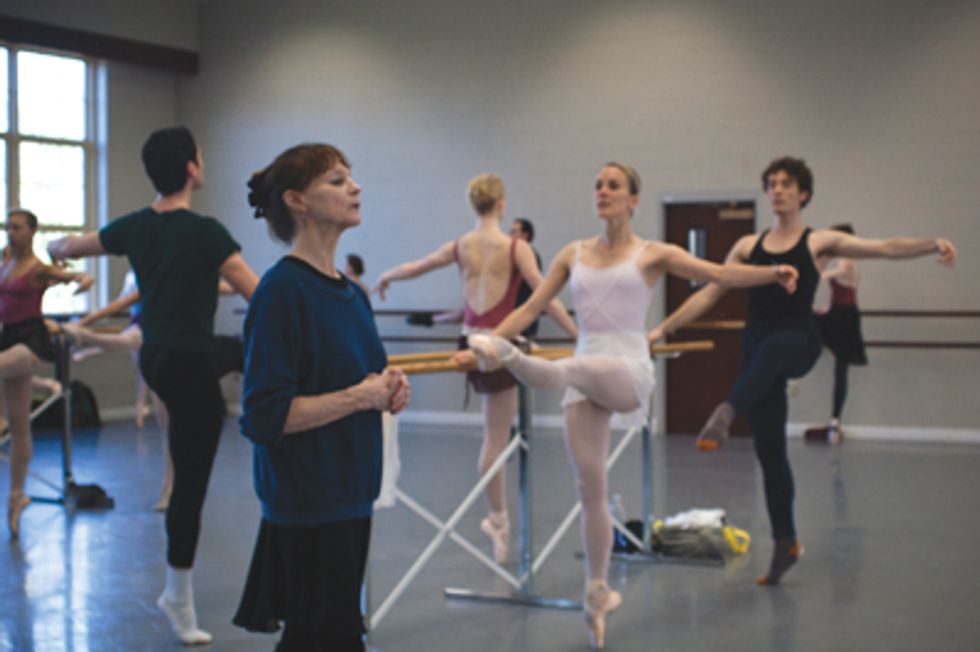 Florida State University studnets take Suzanne Farrell's ballet class alongside Suzanne Farrell Ballet company members
Stressed about picking the right college? Even if a great dance program is your top priority, there's a seemingly never-ending list of other factors to consider, from location to class size to extracurricular options. When it comes time to sort through that stack of college catalogs, use our quiz to help you narrow the field and decide what type of school best suits you. 
After a long day of classes, you prefer to unwind by: 
a. hitting up a poetry reading with friends.
b. rooting for the home team at a football game.
c. checking out the theater department's new play.
d. heading downtown to bask in the local nightlife.
Besides dance, what's your favorite kind of class? 
a. A class in which you're encouraged to share your opinions and ideas about the material
b. A lecture where you can be anonymous and concentrate on taking notes
c. What other classes? Dance is all that matters!
d. A class that involves frequent field trips   and on-site learning at museums, historic sites and galleries
You're packing your school bag for the day. You make sure to include:
a. a draft of the philosophy paper you're working on.
b. your science textbook and laptop.
c. an extra leotard and a copy of the day's rehearsal schedule.
d. your bus or subway pass.
You have an unexpected break between classes. How do you spend your extra half-hour? 
a. Diving into the novel you've just been assigned
b. Racing across campus to make it to your next lecture on time for once
c. Stretching and reviewing choreography
in your head
d. Squeezing in some homework and
people-watching at a busy café on the
corner
It's the first week of school! What are you most excited about?  
a. Taking classes in a wide variety of subjects that interest you
b. Scoping out the Greek life scene
c. Getting to focus on dance 24/7
d. Exploring the neighborhoods surrounding your campus
Which of these dorm styles appeals to you?
a. A quiet, laid-back dorm small enough for you to know everyone
b. A multistory building constantly bustling with activity
c. A dorm dominated by the sounds of show tunes and impromptu rehearsals
d. An apartment-style dorm smack dab in the middle of a city
What's your lunch of choice on a busy weekday?
a. The daily special from the only cafeteria on campus
b. A sandwich from one of the on-campus sub shops included in your meal plan
c. Anything light and portable you can eat between rehearsal and modern class
d. Something exotic from a new, trendy restaurant near campus
Aside from dance, what kinds of extracurriculars does your ideal school offer?
a. Plenty of clubs and an active student government
b. A variety of sports teams, sororities and fraternities
c. Student-directed shows and performance groups
d. Internship opportunities in almost every field imaginable
You prefer to be surrounded by:
a. a rural landscape.
b. a relaxed, suburban neighborhood.
c. ballet barres, of course!
d. a hip, urban environment.
You hit a mental block while working on a big term paper. Where do you go for help?
a. Your professor
b. The extensive campus library, to do some more research
c. Dance class, to blow off some steam and clear your head
d. A nearby art gallery for inspiration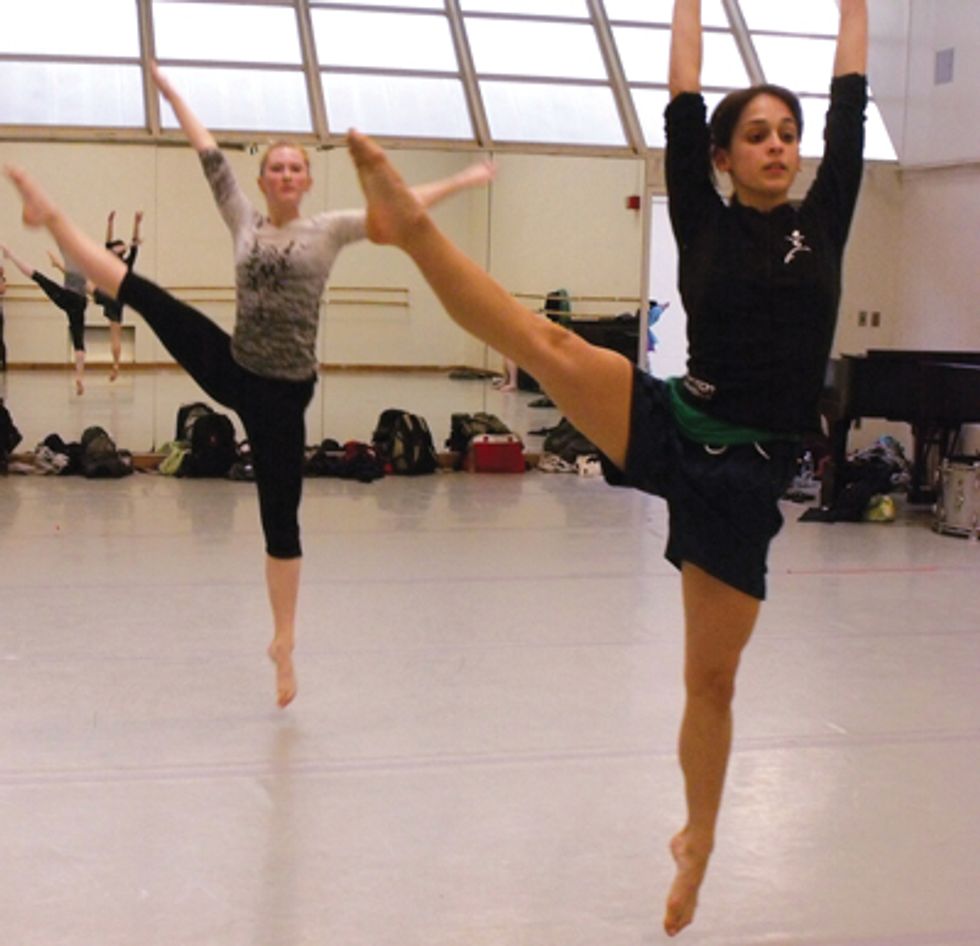 Dancers in class at SUNY Purchase
HOW'D YOU SCORE?
Mostly A's: A small private liberal arts college. Your voice will be heard in one of these intellectual hubs, which boast intimate class sizes. Check out Sarah Lawrence College, Amherst College and Bates College.
Mostly B's: A big research university in the suburbs. These schools offer solid academics with bustling campus social scenes and, often, fantastic dance programs. Check out Indiana University, Florida State University and University of Michigan.
Mostly C's: A performing arts conservatory program with an exclusive dance focus. Some conservatory programs pair with universities to offer academics, while others focus entirely on dance. Check out The Juilliard School, Point Park University, SUNY Purchase and the Alonzo King LINES Ballet BFA program at Dominican University of California.
Mostly D's: A cool school in a big city. Who needs a sprawling campus when you've got hot nightlife, enriching cultural experiences and killer internship opportunities at your fingertips? Check out New York University, The Boston Conservatory and Barnard College.
Come up with a mixed bag of answers? Check out schools that offer the best of multiple worlds! For example, places like Marymount Manhattan College and Columbia College Chicago offer liberal arts programs in a big-city setting, while University of North Carolina School of the Arts lets dancers reap the benefits of a conservatory program while enjoying the resources of a state university.