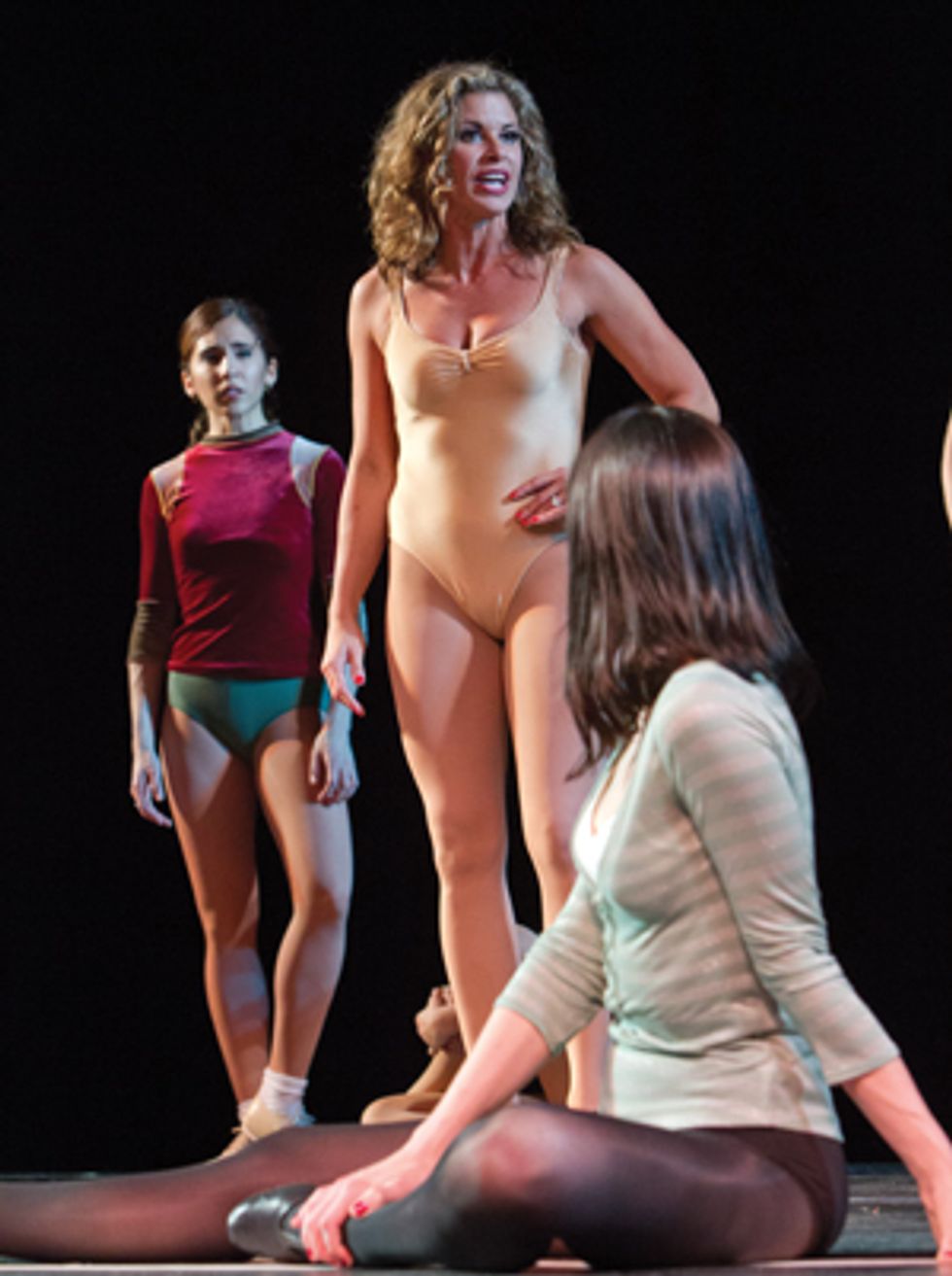 Rak as Sheila in the Paper Mill Playhouse production of A Chorus Line (Jerry Dalia)
Rachelle Rak is the quintessential Broadway gypsy. Over the course of her 25-year career, she's had featured parts in everything from Fosse to Oklahoma! on the Great White Way, as well as leads in a myriad of off-Broadway shows. (You probably also saw her courageous, though ultimately heartbreaking, audition for the Broadway revival of A Chorus Line in the documentary Every Little Step.) Whatever the role, whatever the venue, she lives to be onstage.
Rak trained from the age of 2 with her mother, Rosalene Kenneth, at the Rosalene Kenneth Dance Studio in Pittsburgh, PA. When she was still in high school, she went to an open call for the national tour of Cats—and booked the job. It didn't take long for her to become a familiar face on the musical theater circuit.
Today, in addition to performing, she teaches in NYC, gives master classes throughout the U.S. and U.K. and judges for Access Broadway and Dance Educators of America. She'll be back in the Broadway spotlight this summer as Tess in the new production of Flashdance: The Musical. —Margaret Fuhrer
Dear Rachelle,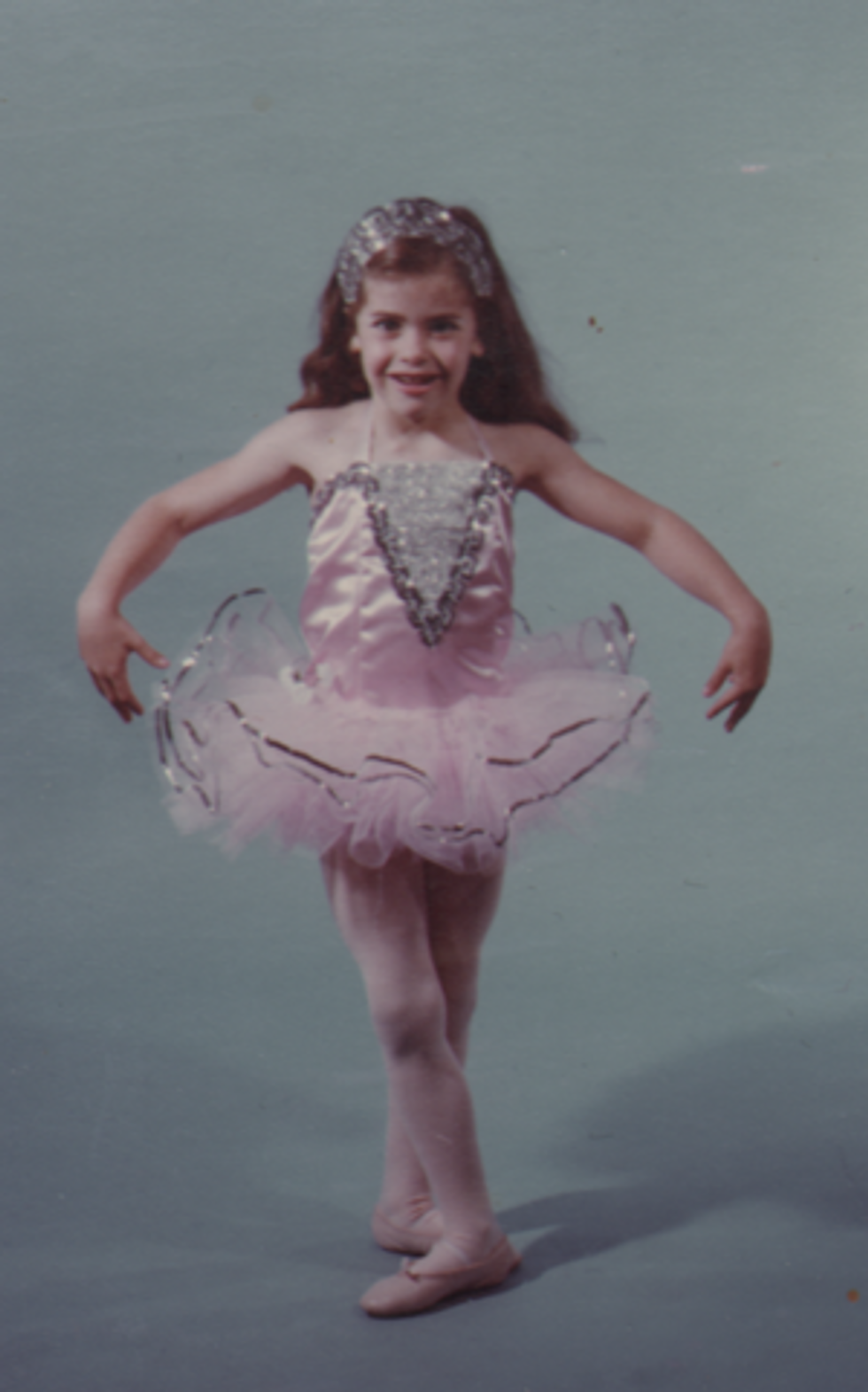 Rak as a young student
I want to let you know that I am here for you. You are loved. That will count for so much as you grow up. When you doubt yourself, jump in. When you are tired, push harder. And when you need to rest, rest.
Winning a medal is a great accomplishment, but don't let it become everything. Titles hold no real truth about you. Don't think of yourself as only a dancer—you are so much more.
When your mother buys you a piano and piano lessons, don't quit. Learn about music. It's a language you will want to understand—it will become a big part of your future. Embrace it and don't be intimidated by it. Start harmonizing now. Oh, and focus more in English class, too. Mr. Fazio is a great teacher.
You have great drive and passion. They might disguise themselves sometimes as a need for stardom and fame, but don't be fooled. There's so much more out there to do and love. And when you do start having those life-changing days, breathe, say a little prayer and then go for it. Full-out. Don't ever mark.
Your mom is in your corner. Be a sponge. She will teach you so many wonderful things. Don't fight it; just listen. Can you tell by now that you may not always want to listen? Haha. But really, listen to your parents. They love you and want what's best for you.
Have a lot of tricks in your back pocket. Start roller skating and learning poi balls now. And remember: "A cartwheel cut-through is always a crowd pleaser."
Don't let anyone put you down or hurt you. Keep God close, and when you lose sight of him, always remember that he is with you. And for your own good, try not to be so bossy.
I love you,
Sas