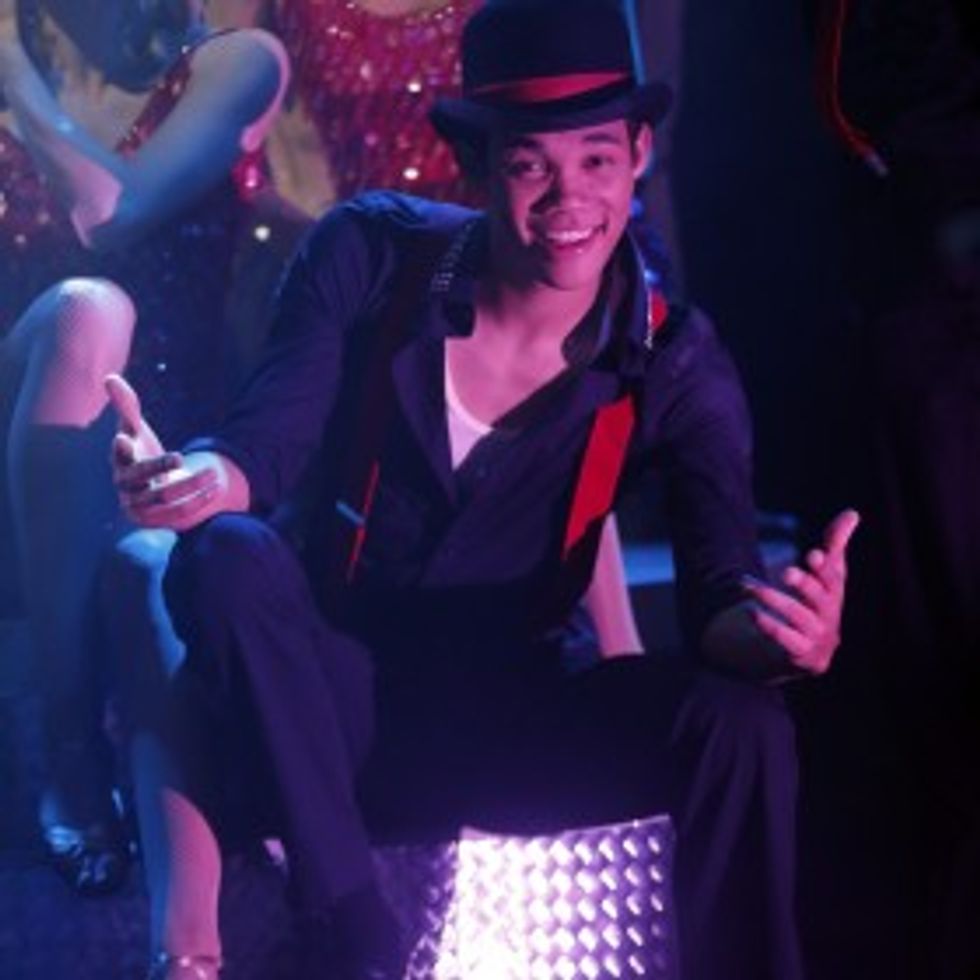 Roshon Fegan on the final episode of "Shake It Up," "Remember Me" (by Kelsey McNeal/Disney Channel)
At Dance Spirit, we say there's no such thing as too many dance-y TV shows! But sadly, we'll have to say goodbye to one of them with the series finale of Disney's "Shake It Up" this Sunday. To commemorate the end of this fun-filled show, DS chatted with "Shake It Up" star Roshon Fegan about his time on the show and what he's up to next.
Dance Spirit: Do you have a favorite episode of "Shake It Up"?
Roshon Fegan: Yes, my favorite episode is "Future It Up." In the episode I had a chance to play the old and "fluffy" version of my character, Ty. It was very funny.
DS: Is your personality similar to Ty's?
RF: We're very similar. We both dance, crack jokes and stay fly for the ladies.
DS: How would you describe your dance style?
RF: My dance style is from the soul, freestyle and emotion heavy. I just dance what I feel.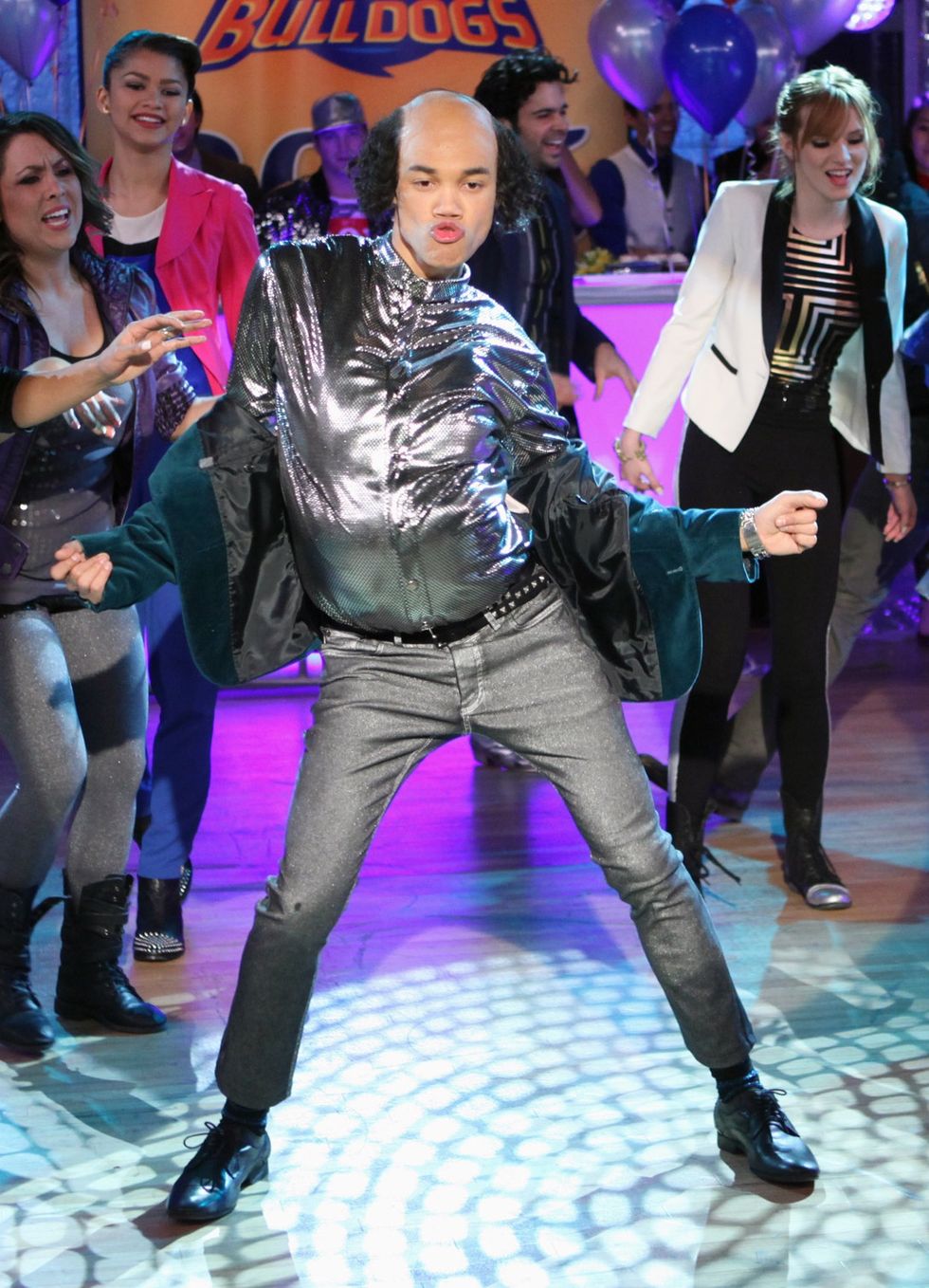 Roshon plays his character, Ty, 22 years in the future on his favorite episode, "Future It Up" (by Adam Larkey/Disney Channel)
DS: What was the biggest lesson you learned while on the show?
RF: I've learned that being on a TV show is a collaborative effort and everyone has to do their absolute best in order for the show to be its greatest. The thing I'll miss most is my "Shake It Up" family. We've had great fun together.
DS: What's next for you?
RF: I'm working hard on my music career. Since I've been on "Shake It Up," I've been writing my own music and getting it ready to release to the world. It's a new chapter in my career, and I can't wait for everyone to hear what I've been working on. I produce all my own music at Grand Vault Studios in L.A., which I opened to create a place for me and others like me—dancers, singers, musicians—to work, create and rehearse their craft.
DS: What advice would you give to future triple threats who'd like to follow in your footsteps?
RF: Always remember that there's no wrong or right way to become successful. You just have to believe in yourself,  work as hard as you can and love what you do. If you love what you do and you never let anything stop or change you, then everything else will fall into place on its own. Be yourself and believe you're great.
Catch the "Shake It Up" series finale, "Remember Me," this Sunday, November 10 at 9 pm ET/PT on Disney Channel.