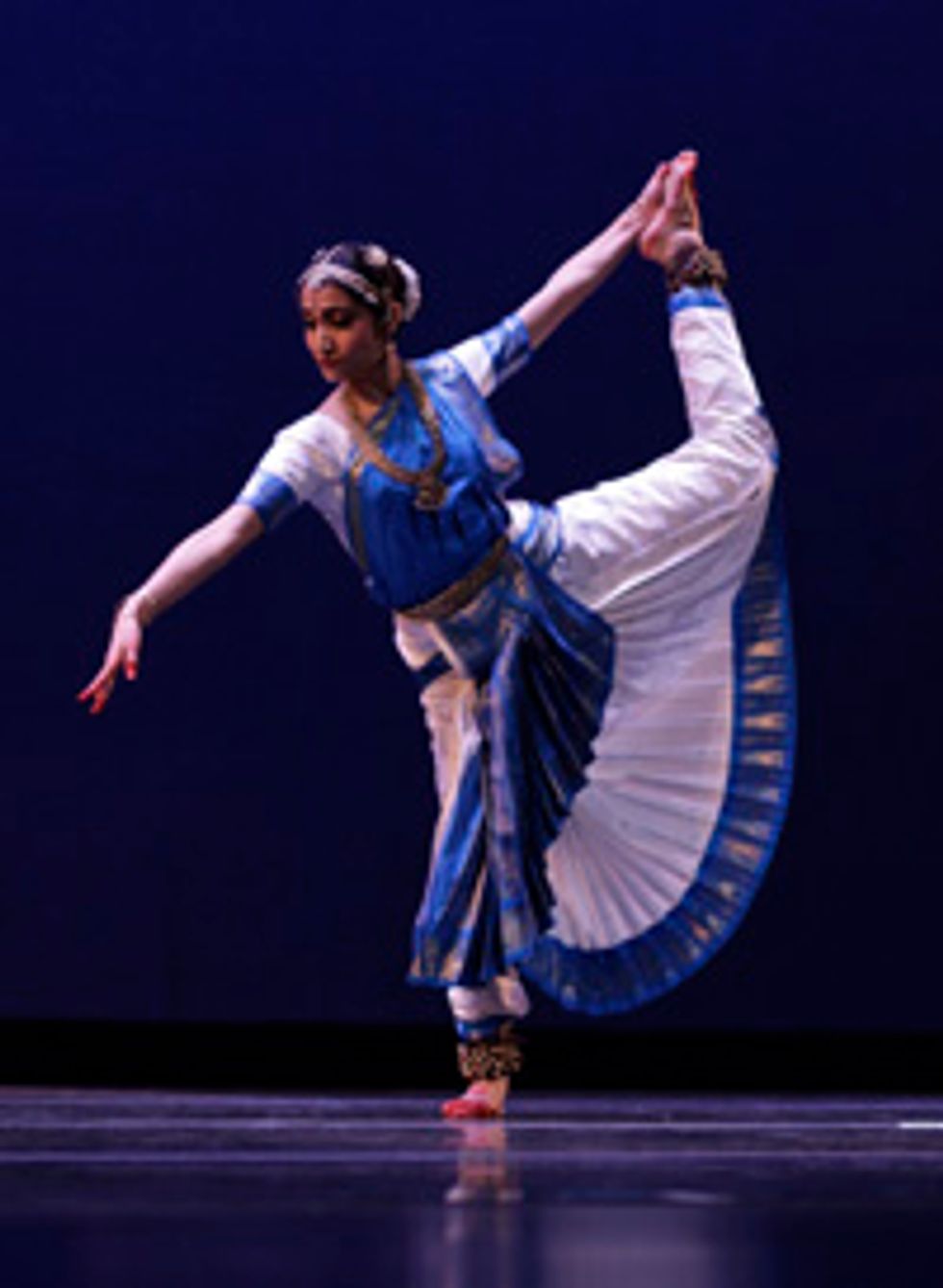 Photo of Arshya Gurbani, a classical Indian dancer from Fullerton, CA, performing at YoungArts Week, by Robert Leslie/YoungArts
World dance made a strong showing at the 30th YoungArts Week in Miami, FL, earlier this year. The annual event, produced by the National Foundation for Advancement in the Arts (NFAA), gives talented teens from various disciplines, including music, dance and literature, an opportunity to learn from masters in their respective fields. This year, seven world dancers, with specialties including classical Indian dance, Mexican folk dance and traditional Korean dance, were invited to take part in the weeklong series of classes, workshops and performances—more than double the number that participated last year.
Carla Hill, Director of National Programs at NFAA, says the organization has seen an increase in applications from world dancers, particularly classical Indian dancers, in the past few years. "The nation's makeup is changing," Hill says. "So it doesn't strike me as odd that these students are finding us. In expressing who they are as Americans, they are expressing what they uniquely bring to the country culturally."
Hill believes the students' increasing interest in the program reflects the organization's growing reputation among dancers of all disciplines.