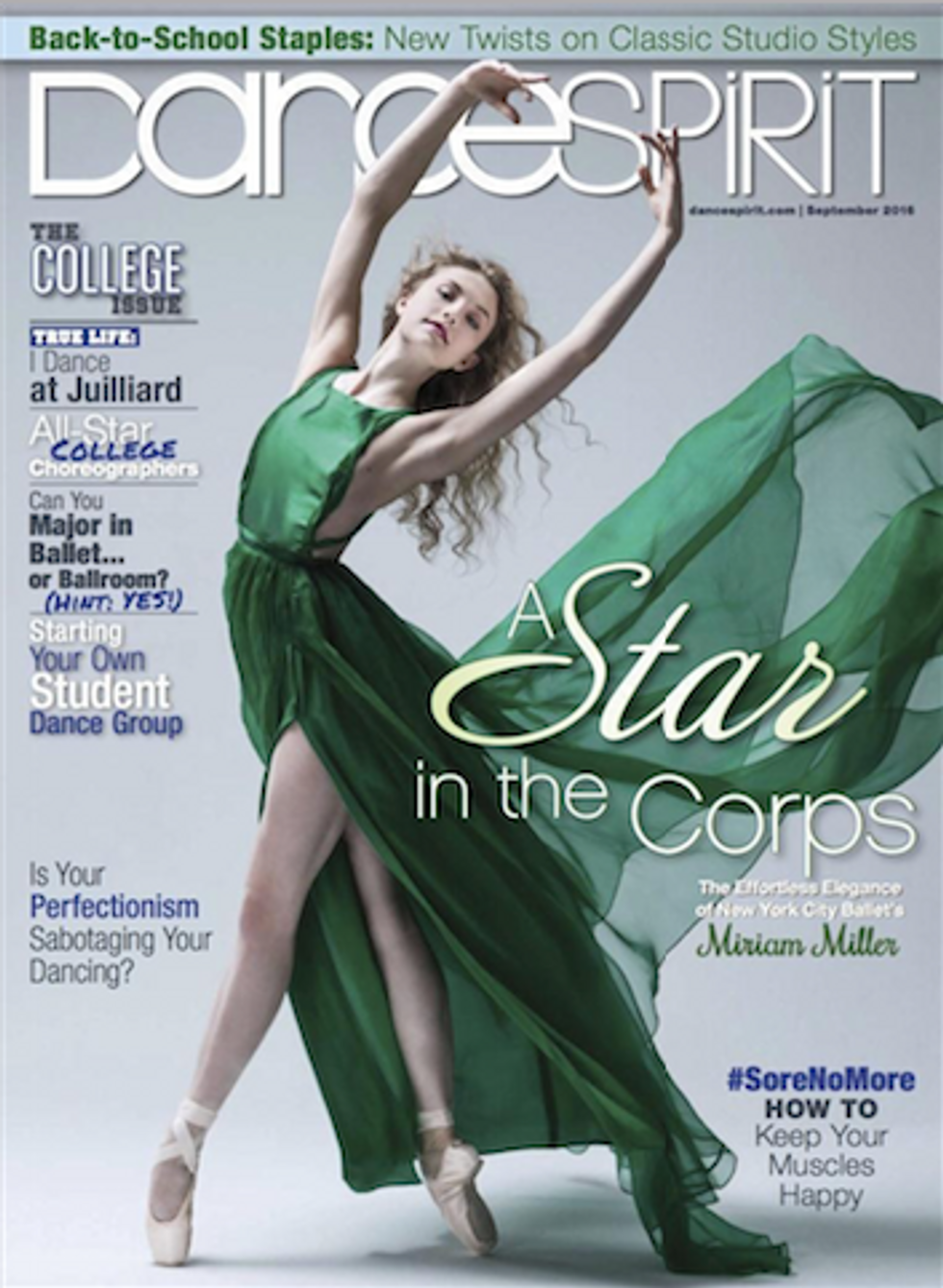 The Miriam Mystique
Corps dancer Miriam Miller's journey with New York City Ballet reads like a fairy tale.
A Day in the Juilliard Life
Dancer Madi Hicks gives us all the details.
Meet Your Mentors
The seven all-star choreographers defining the college teaching circuit.
Dance Degrees Zero In
Fun fact: You can major in ballet! And other narrowly focused college programs.
College Corner
How to start your own student dance group on campus.
Dance Spirit's 2016 Higher Ed Guide
A state-by-state breakdown of 150 colleges and universities with dance programs.
Walk (and Run) This Way
Don't let the simplest movements trip you up.
Ballet Breakaway
Former bunheads reflect on branching out from the barre.
Up Front: Buzz
It's a huge month for ballet: Sergei Polunin's new documentary hits theaters, the Washington Ballet celebrates 40 years and Lauren Lovette makes her NYCB choreographic debut.
Up Front: The Dirt
Janet Jackson dancer China Taylor.
Quiz
What's your dream crew? Find out which famous group would be your perfect fit.
Letter to My Teenage Self
Tap legend Ayodele Casel.
Dear Katie
Kathryn Morgan answers your pressing dance questions.
Choreographer's Collage
Where Camille A. Brown finds inspiration.
Off the Record
Makenna Miller's battle with a rare tumor.
Body Buzz
Smart snacking; solving back-to-school soreness.
Fitness
Three new twists on classic exercises.
Health
Pro dancers with surprising (and hardcore) workout routines.
Mind
Is perfectionism sabotaging your dancing?
Fashion
The trendiest upgrades to basic dancewear.
Style Lab
Get her look: commercial dancer Haley Fitzgerald gives us her style advice.
Beauty
Tips for accentuating your eyes.
Spotlight: Ballroom
Honing your spatial awareness on crowded ballroom floors.
Get A Job
The headshots and pictures all dancers need to book jobs.
You Should Know
Hip-hop phenom Kenneth San Jose.