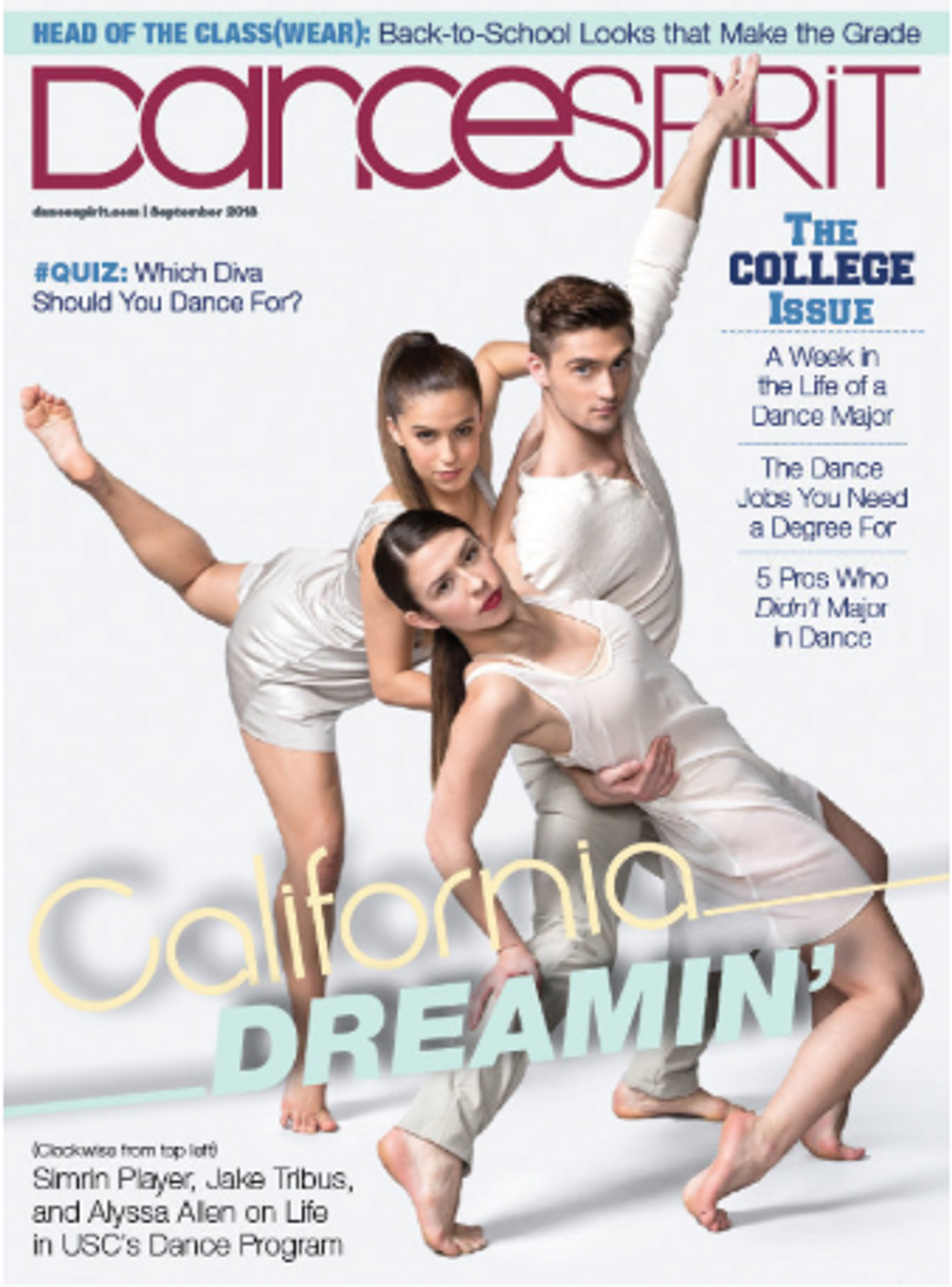 Game Changers
The University of Southern California Glorya Kaufman School of Dance is reimagining what a college dance program can be.
The Importance of a Dance Degree
What can you do with a college degree that you can't do without one?
Beyond The Dance Major

Five college-educated pros share why they chose a non-dance major—and how it helped their careers.
Choosing Your Concentration
From dance science to management to performance, there's more to a specialty within your dance major than you'd initially think.
Super-Lative
Behind the scenes with one of American Ballet Theatre's supernumeraries.
My Lucky Charm
Nine dancers share the backstage tchotchkes that help the show go on.
The Dirt

Commercial dancer Justine Lutz.
Letter to My Teenage Self
Dancer and choreographer Galen Hooks.
Choreographer's Collage
Where Pam Tanowitz finds inspiration.
Diary

Student Catie Robinson details her life on campus as a dance major.
Body Buzz
The healthiest things to put on your tray in the school cafeteria.
Fitness
Pilates exercises for dancers.
Health
The importance of rest and recovery.
Mind
How—and when—to speak up for yourself in the studio.
The Look
Dancewear inspired by your academic schedule.
Style Lab
Blue crush-worthy denim-inspired pieces.
Beauty
Stage-makeup-friendly highlighter techniques.
Ballet Spotlight

Mastering manèges.
College Corner
Getting the best recommendation letters.
YouShould Know
Hip-hopper Lil Dee Dee.