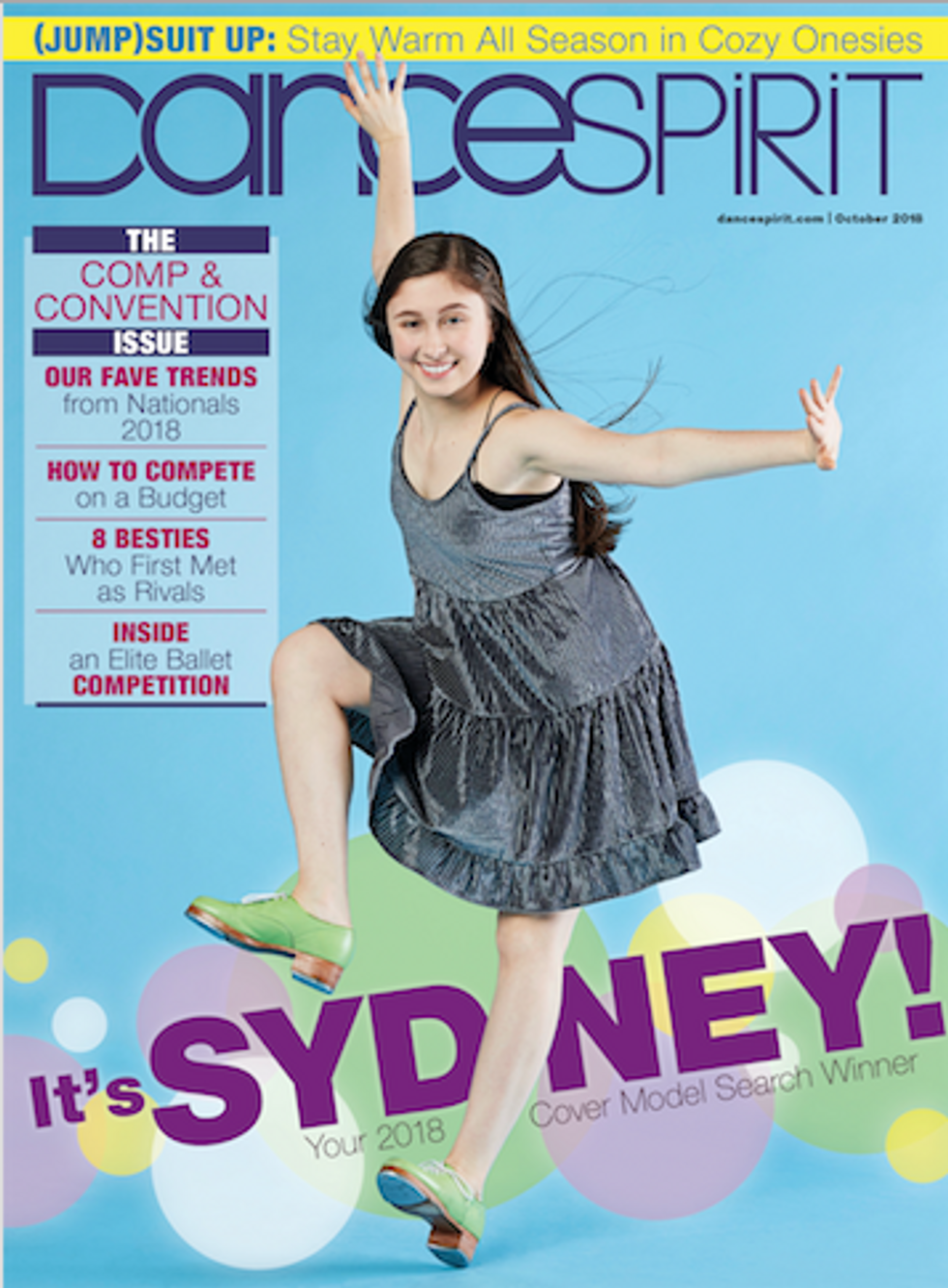 Cover Model Search Winner

Sydney tapped her way to the top as the 2018 CMS winner.
Love, Jacalyn/Love, Shelby
CMS runners-up Jacalyn Tatro and Shelby Patterson write thank-you notes to their fans.
Sensational Nationals
The very best of Nationals 2018.
Competing on a Budget
How to make the most of competition and convention season—without breaking the bank.
Competition Besties
Meet four sets of adorable BFFs who found winning friendships at a competition.
Poetry In Motion
How to nail a spoken-word piece in competition.
That (Ballet) Comp Life
Inside the USA International Ballet Competition with standout Quinn Starner.
Buzz
The inside scoop on Broadway's The Prom.
The Dirt
San Francisco Ballet's Lauren Strongin.
Letter to My Teenage Self
Dorrance Dance's Warren Craft.
Off the Record
Jay Ledford's journey as a transgender ballerina.
Body Buzz
The best uses for pumpkin go way beyond jack-o'-lanterns.
Nutrition
Everything you need to know about protein.
The Look
Stay cozy in the season's chicest one-piece warm-ups.
World Dance
The classical Japanese dance form nihon buyo.
College Corner
How to go to school part-time while pursuing a pro career.
You Should Know
Contemporary kid Dyllan Blackburn.