"So You Think You Can Dance" Season 10 Recap: The Top 12 Perform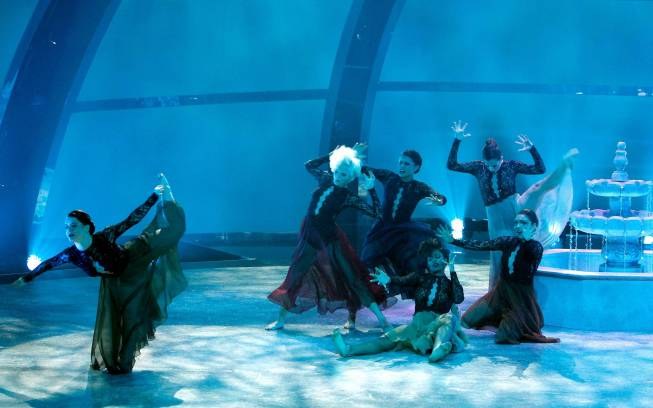 Stacey Tookey transforms the girls. (Adam Rose/FOX)
This episode didn't start off well: For the second week in a row, it was bad news bears for the boys. Tucker (no!) has an infection in his knee and can't compete this week. Then, who's in danger? Almost all of my favorites! Amy, Malece, Jenna, Tucker, Nico, Alan. Sigh… As soon as the dancing started, though, the episode got much better. This group is the Top 12 for a reason, and number after number just looked amazing! It was hard to choose, but here are my top 5 moments from this week's show:
1. The battle-for-your-life solos. Not that I ever want to see amazing dancers in the bottom, but one perk is that we got to watch them dance! Tucker, it seems, had made a miraculous recovery and danced flawlessly. Amy showed off her firecrackery self. Malece was beautiful, and Alan was just too cute. Can't we keep them all?! (P.S. Can we discuss how the judges saved Jenna AGAIN? Not that I don't love me some Jenna, but this is getting a little predictable.)
2. Hayley found her inner Gypsy. It's no secret that Hayley is one of the most technically perfect dancers on the show, and when combined with Nico's charm and Sean Cheesman's choreography, it's magical. Then there was that leg grab/lift/throw/flippy thing. Whoa!!! I'm going to go ahead and dub that the best leg grab/lift/throw/flippy thing on "SYTYCD" ever. But seriously, it was amazing. Standing ovation!
3. Pirates of the Paso Doble. Jenna and Tucker (who apparently coats himself in Axe body spray before rehearsals. All bad.) were paired up for this striking Jean-Marc Genereax number. Due to Tucker's injury, Alex Wong (yay!) fills in. Jean-Marc is certainly at his best when he's choreographing a paso. And I missed you Tucker, but these two made a great pair. Fierce pirate fun, I say. And, as if it couldn't get any better, Nigel told the Best. Joke. Ever. "Why are pirates called pirates? Because they argghhhhh." I'll be giggling at that one all day.
4. Fik-Shun and Amy waltzed it up. Confession: When a couple pulls the Viennese Waltz, it's often my cue to take a break and get a snack. But these two kept me captivated. As Amy said, it was the perfect way to rap up their partnership. So lovely—and so different from their kooky personalities! Mary said there were technical issues, but I certainly didn't notice them. And we knew after this piece (because Nigel and Kenny Ortega essentially told us so) that Amy would be saved, and we'd say goodbye to Malece. Way to ruin the surprise, guys!
5. Stacey Tookey turned the girls into women. My goodness, I love Stacey Tookey. You know who else I love? These girls! The final six formed such a cohesive, technically strong group, and as Mary said, there was no weak link. This fountain of youth-inspired dance will go down as one of my favorite group routines. I couldn't take my eyes off the TV. Another well-deserved standing ovation!
When it came down to elimination time, Nigel gave Malece and Alan the boot, but told them he still wanted them to go on tour. So here you have it, boys and girls, your TOP TEN DANCERS! Amy, Aaron, Jasmine, Hayley, Fik-Shun, Makenzie, Jenna, Nico, Paul and Tucker will kick off the tour on October 1! We'll be there. Will you?
We can't wait for the All-Stars to join the show next week. But in the meantime, enter our "SYTYCD" finale sweepstakes contest—you could win a trip to the Season 10 finale! And don't forget to let us know what you thought of this week's episode in the comments!
via YouTube
Keep reading...
Show less
via @kyle_vanny on Instagram competing on World Of Dance
Kyle Van Newkirk is a tap dancer you probably remember from the premiere season of NBC's World of Dance. In case you missed it, he is also one of Showstopper's incredible convention teachers. What makes Kyle stand apart from some of today's other incredible tappers? He isn't afraid to change what tap means to his audience and even himself. This modern view of tap dancing is important because it shows us that tap dancers are just as versatile and dynamic as dancers of any other genre. We sat down with Kyle to get his advice on bringing tap dancing into the 21st century.
Keep reading...
Show less
What did I just hear you say? You think all dancers are weak and delicate? PLEASE SAUT DE CHAT OUT OF MY LIFE. (Giphy)
Sure, dancers definitely have some unique identifying characteristics. (We're all obsessed with Center Stage? FACT.) But we're also subjected to all kinds of annoying, inaccurate stereotyping. Here are 10 dancer stereotypes that we never want to hear again.
Keep reading...
Show less
University of Minnesota Dance Team (courtesy University of Minnesota)
They say there's no "I" in "team"—and nowhere is that truer than the world of college dance teams, where precision reigns, uniformity is key, and a single misstep from any given "I" can cost a group a championship trophy. So it's unsurprising that securing a spot on one of the best dance teams in the country is no easy feat.
Members of these highly athletic teams rehearse for hours every week—on top of academic classes and commitments—and perform at football and basketball games, annual concerts, and nationally televised competitions (hi, ESPN). And "no I" rule notwithstanding, each of these top teams is made up of highly trained, highly technical, highly hard-core individuals, who come together to create a ready-for-victory pack.
These six teams aren't one-off success stories—they're consistently strong, and earn the top spots at major competitions like UDA and NDA nearly every year. Up for the challenge? Here's what to know before you go to auditions.
Keep reading...
Show less
They got to live out their dreams onstage with Jackson during last night's Billboard Awards. (NBC)
When Janet Jackson puts out a call for new dancers, basically the ENTIRE WORLD responds. More than 75,000 people entered Jackson's epic #DanceWithJanet contest, announced earlier this spring, which let hopefuls from around the globe audition via social media for a chance to perform with the icon.
So, out of those tens of thousands, who became the newest members of the #JTribe? Meet Phillip Galbert and L'Vala "Lala" Moss, the winners of the competition. Last night, they joined Janet onstage at the Billboard Music Awards. And they more than earned their place in the spotlight.
Keep reading...
Show less
May. 16, 2018 02:26PM EST
Ema Peter
The Glorya Kaufman International Dance Center is the 54,000 square foot home of the USC Glorya Kaufman School of Dance, one of the largest facilities dedicated to dance on a private university campus. Designed for their innovative new curriculum, that supports a range of dance styles, the school's staff designated Harlequin to provide wall-to-wall flooring for the large 3,500 square foot Performance Studio as well as five dance studios in their new state-of-the-art building.
Keep reading...
Show less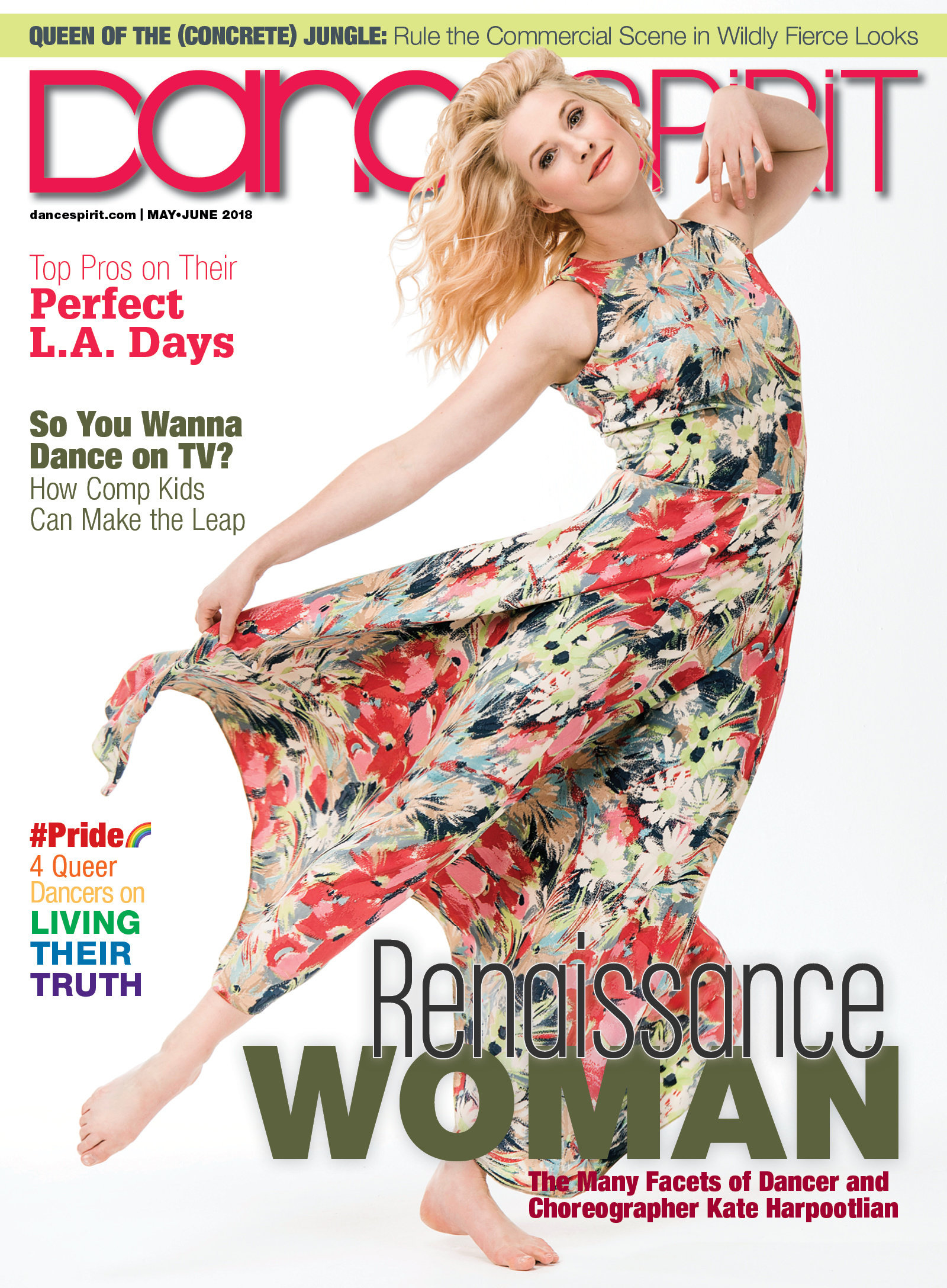 Get Dance Spirit in your inbox