Talking with Disney Channel Star and Dance Dynamo Sofia Wylie
Sofia Wylie (photo by Dave Brewer, courtesy Disney Channel)
Sofia Wylie might be best-known for playing Buffy in the hit Disney Channel show "Andi Mack," but it's her dancing that originally propelled her into the spotlight. Even before her breakout role, the Arizona native had an enviable resumé that ranged from dancing on tour with Justin Bieber to performing at Radio City Music Hall. Stints on TV shows like "America's Got Talent" and "So You Think You Can Dance" gave her way more visibility in the industry, which in turn brought more opportunities her way.
Now Wylie's an up-and-coming celeb hoping to use her platform to boost the careers of other dancers. Her new YouTube dance series is one of her attempts to give back to the dance community. "My goal is to help dancers get that look that might help them book their next big break," Wylie says. One of the most popular videos from her series is a dance tribute to the hit film The Greatest Showman, featuring dancers from Utah to California, which has already garnered over 150,000 views. Wylie's videos seem to be producing the outcome she's been hoping for because a number of dancers have obtained dance gigs as a result of the exposure her videos brought them. "There are so many amazing dancers and sometimes all they need is a chance to be seen," she says.
And even though Wylie's acting career keeps her busy, she remains committed to her dance roots. We caught up with Wylie to find out how her dancing has influenced her acting and get her audition advice.
---
What's your favorite style of dance?
I've trained in everything but I love hip hop; I just love how free it is. My dad was a dancer during the original hip hop movement, and he encouraged me to learn about all styles of dance, including the culture and community that originally created each one! So there's a special connection there.
If you could dance with anyone, living or dead, who would you dance with?
Michael Jackson, Janet Jackson, Beyoncé, and Rihanna.
What are your pre-performance rituals?
I love to close my eyes and visualize my performance from start to finish. I've had the opportunity to dance in some amazing places! So most of the time I'm also pinching myself before I perform because I know how lucky I am!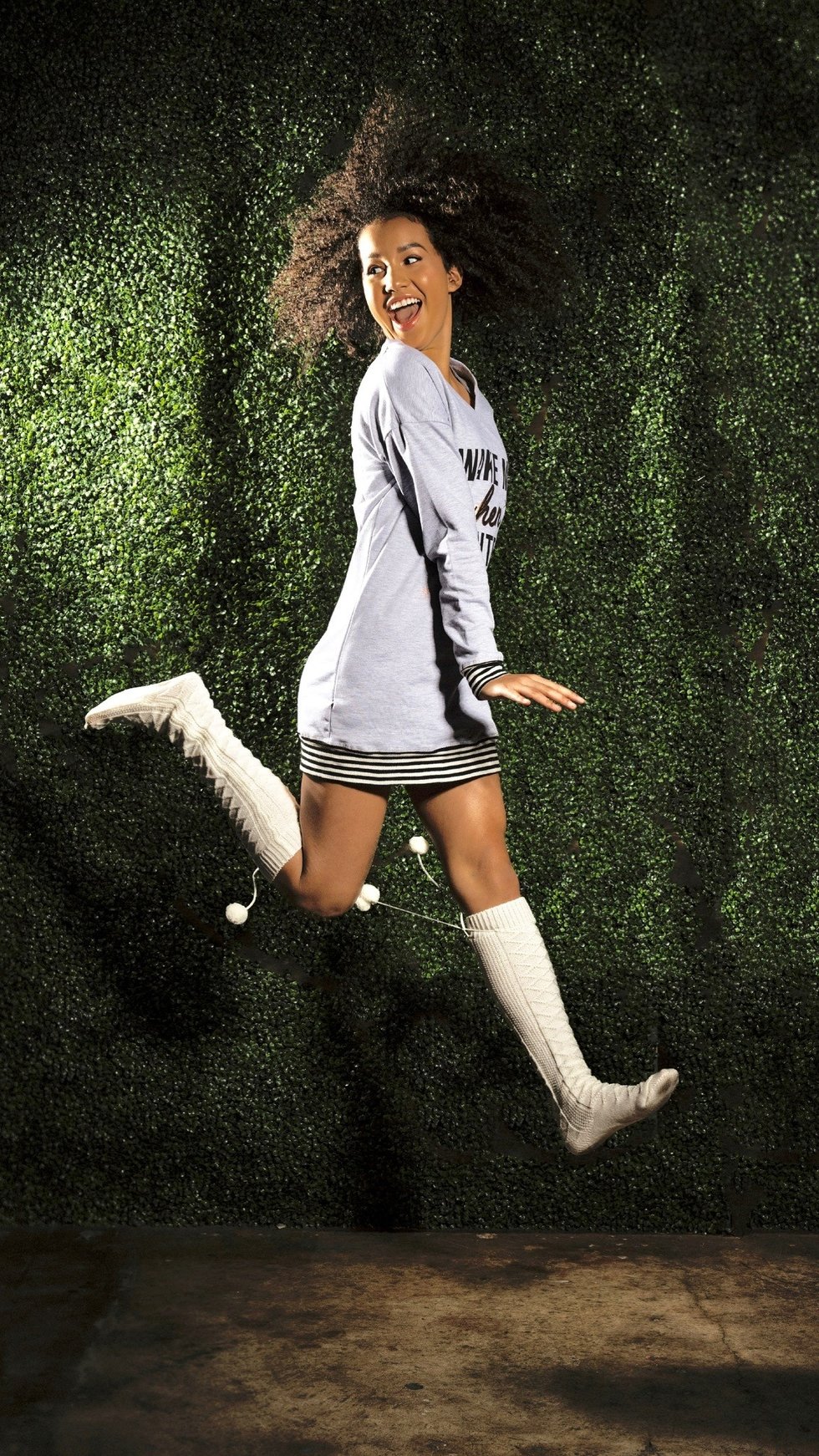 Photo by Dave Brewer, courtesy Disney Channel
How has your dance training helped you with your acting?
Dancing and acting are very similar. You can learn the choreography or you learn your lines, but the performance doesn't come alive until you truly live it! In both acting and dancing my goal is to become part of the scene or the movement. Sometimes I forget I'm Sofia because I get lost in my emotions.
And how has your acting helped with your dancing?
My acting training allows me to perform more than just the choreography. It's taught me how to bring a character to life in dance. My goal is to tell a story in my movement. I recently started teaching a class on how to use basic acting skills, like facial changes and connecting with a camera, while dancing.
What inspired your YouTube series?
A few months ago I decided to start filming a monthly dance series. My goal was to help dancers and performers who don't have a large platform to get noticed. I have a great opportunity to give back to the dance community, by using my social media following to showcase dancers across America!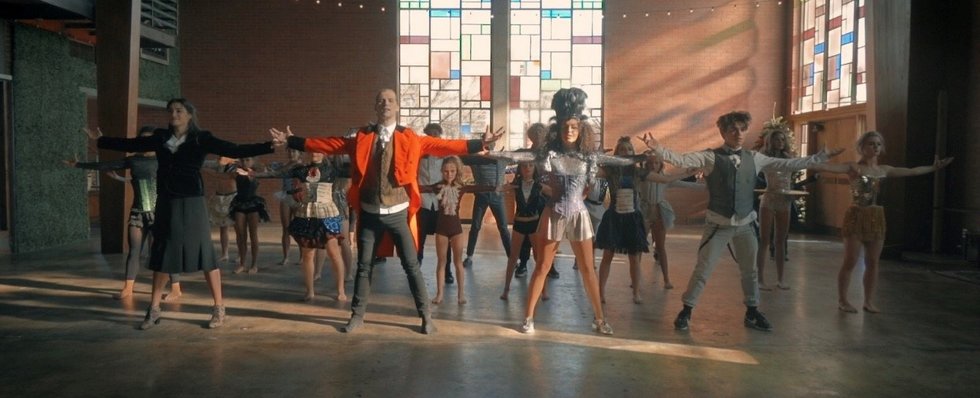 Wylie (third from the left) in "This Is Me," a tribute to the film "The Greatest Showman" (photo by Riley Jackson, courtesy Sofia Wylie)
You've been holding a lot of auditions for this project. What's it like being on the other side of the audition table?
I've learned that confidence is vital! I find myself casting dancers that have a certain level of self-confidence and special stage presence over dancers who just stick all the moves.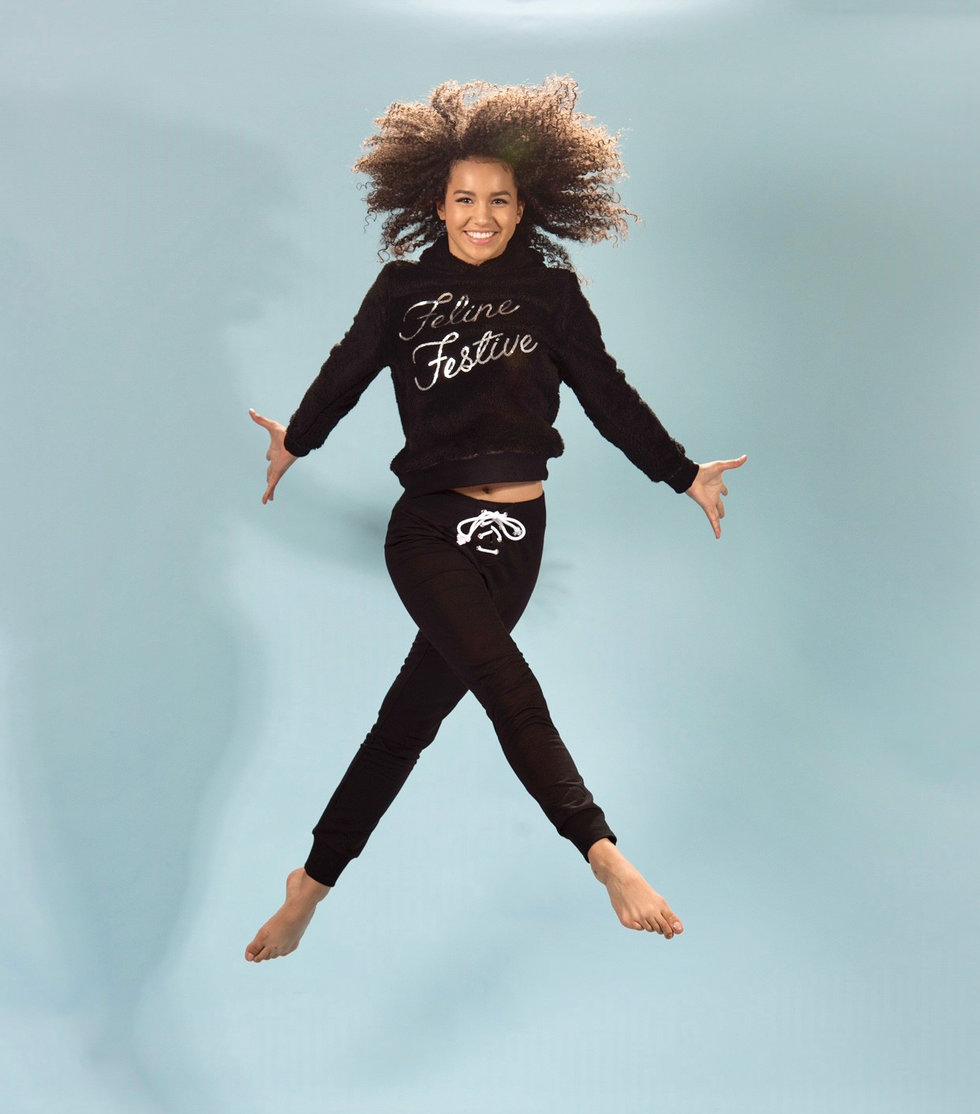 Photo by Dave Brewer, courtesy Disney Channel
Do you have any tips for young dancers looking to break into other performance fields like you did?
The most important thing is to never give up. I had a lot of "NOs" in my short career, but what I've learned is you can never stop believing in yourself!
You can catch Sofia Wylie on an episode of "Andi Mack" tonight at 8:00 pm, ET/PT on Disney Channel
via YouTube
Keep reading...
Show less
via @kyle_vanny on Instagram competing on World Of Dance
Kyle Van Newkirk is a tap dancer you probably remember from the premiere season of NBC's World of Dance. In case you missed it, he is also one of Showstopper's incredible convention teachers. What makes Kyle stand apart from some of today's other incredible tappers? He isn't afraid to change what tap means to his audience and even himself. This modern view of tap dancing is important because it shows us that tap dancers are just as versatile and dynamic as dancers of any other genre. We sat down with Kyle to get his advice on bringing tap dancing into the 21st century.
Keep reading...
Show less
What did I just hear you say? You think all dancers are weak and delicate? PLEASE SAUT DE CHAT OUT OF MY LIFE. (Giphy)
Sure, dancers definitely have some unique identifying characteristics. (We're all obsessed with Center Stage? FACT.) But we're also subjected to all kinds of annoying, inaccurate stereotyping. Here are 10 dancer stereotypes that we never want to hear again.
Keep reading...
Show less
University of Minnesota Dance Team (courtesy University of Minnesota)
They say there's no "I" in "team"—and nowhere is that truer than the world of college dance teams, where precision reigns, uniformity is key, and a single misstep from any given "I" can cost a group a championship trophy. So it's unsurprising that securing a spot on one of the best dance teams in the country is no easy feat.
Members of these highly athletic teams rehearse for hours every week—on top of academic classes and commitments—and perform at football and basketball games, annual concerts, and nationally televised competitions (hi, ESPN). And "no I" rule notwithstanding, each of these top teams is made up of highly trained, highly technical, highly hard-core individuals, who come together to create a ready-for-victory pack.
These six teams aren't one-off success stories—they're consistently strong, and earn the top spots at major competitions like UDA and NDA nearly every year. Up for the challenge? Here's what to know before you go to auditions.
Keep reading...
Show less
They got to live out their dreams onstage with Jackson during last night's Billboard Awards. (NBC)
When Janet Jackson puts out a call for new dancers, basically the ENTIRE WORLD responds. More than 75,000 people entered Jackson's epic #DanceWithJanet contest, announced earlier this spring, which let hopefuls from around the globe audition via social media for a chance to perform with the icon.
So, out of those tens of thousands, who became the newest members of the #JTribe? Meet Phillip Galbert and L'Vala "Lala" Moss, the winners of the competition. Last night, they joined Janet onstage at the Billboard Music Awards. And they more than earned their place in the spotlight.
Keep reading...
Show less
May. 16, 2018 02:26PM EST
Ema Peter
The Glorya Kaufman International Dance Center is the 54,000 square foot home of the USC Glorya Kaufman School of Dance, one of the largest facilities dedicated to dance on a private university campus. Designed for their innovative new curriculum, that supports a range of dance styles, the school's staff designated Harlequin to provide wall-to-wall flooring for the large 3,500 square foot Performance Studio as well as five dance studios in their new state-of-the-art building.
Keep reading...
Show less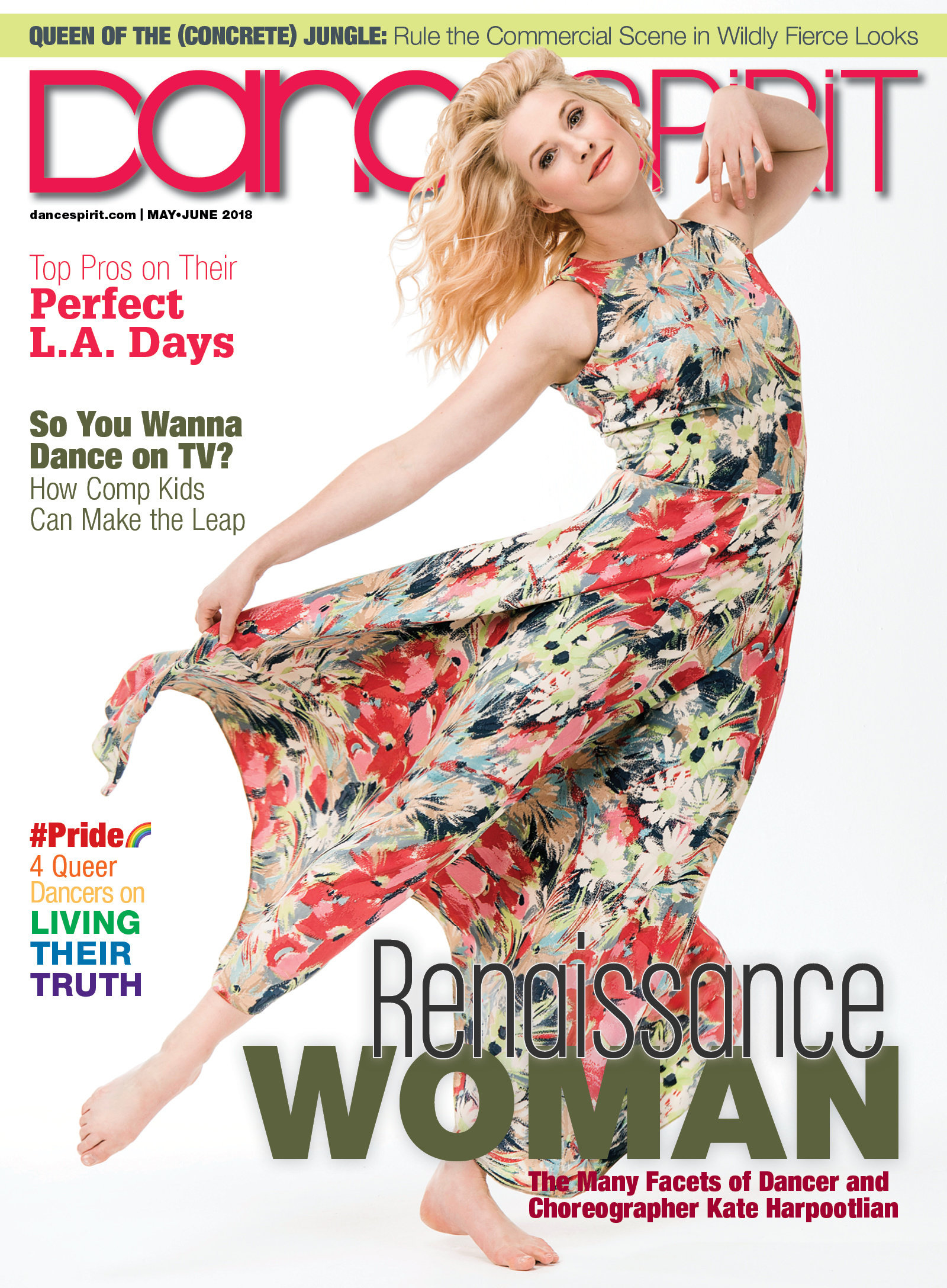 Get Dance Spirit in your inbox