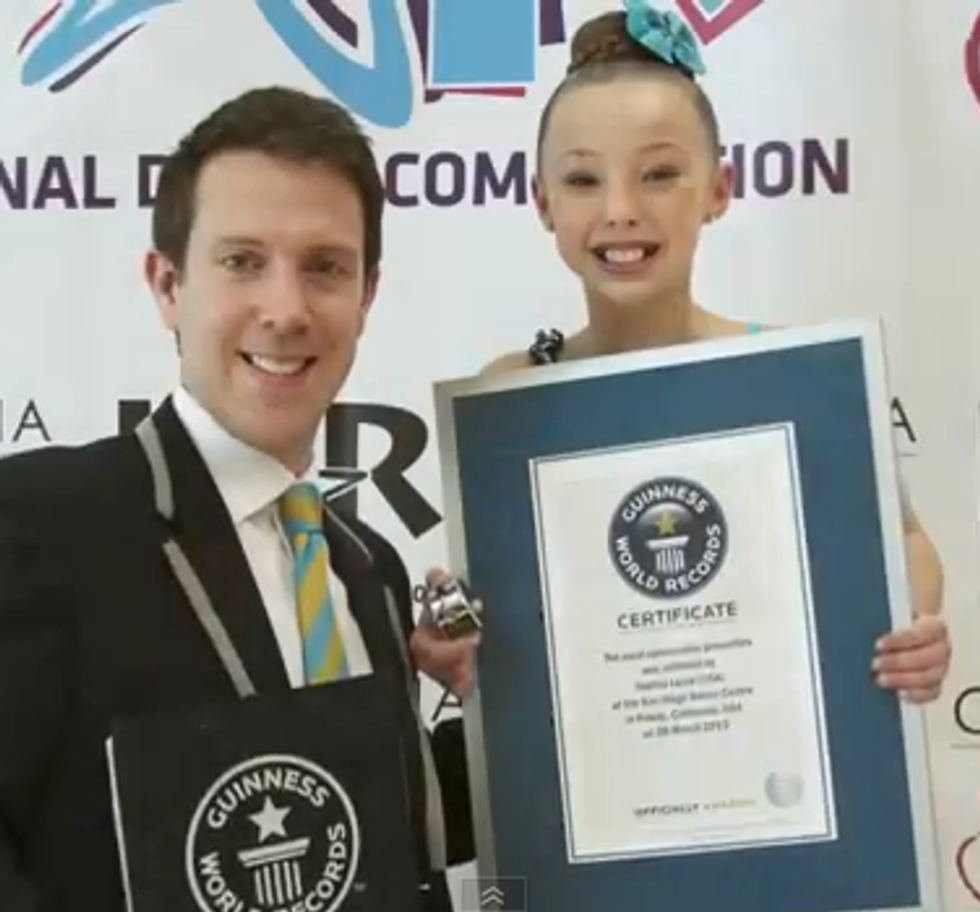 Sophia Lucia and a Guinness World Record judge after she'd set the new pirouette record.
When we last caught up with rising star Sophia Lucia, she mentioned she was going to attempt to break the Guinness World Record for pirouettes. And she did just that this past weekend! In an event sponsored by Kids Artistic Revue and California Kisses and held at her home studio, San Diego Dance Center, Sophia set out to break the previous record (36 pirouettes held by Alicia Clifton at Applause Studio in Oklahoma).
With an official Guinness World Record judge on site, Sophia gave it three tries. She managed 47 pirouettes on the first attempt, 48 on the second and a whopping 55 pirouettes on the third. Yes, she turns in tap shoes, but still—55 pirouettes! Congrats, Sophia!
Watch her set the record here: