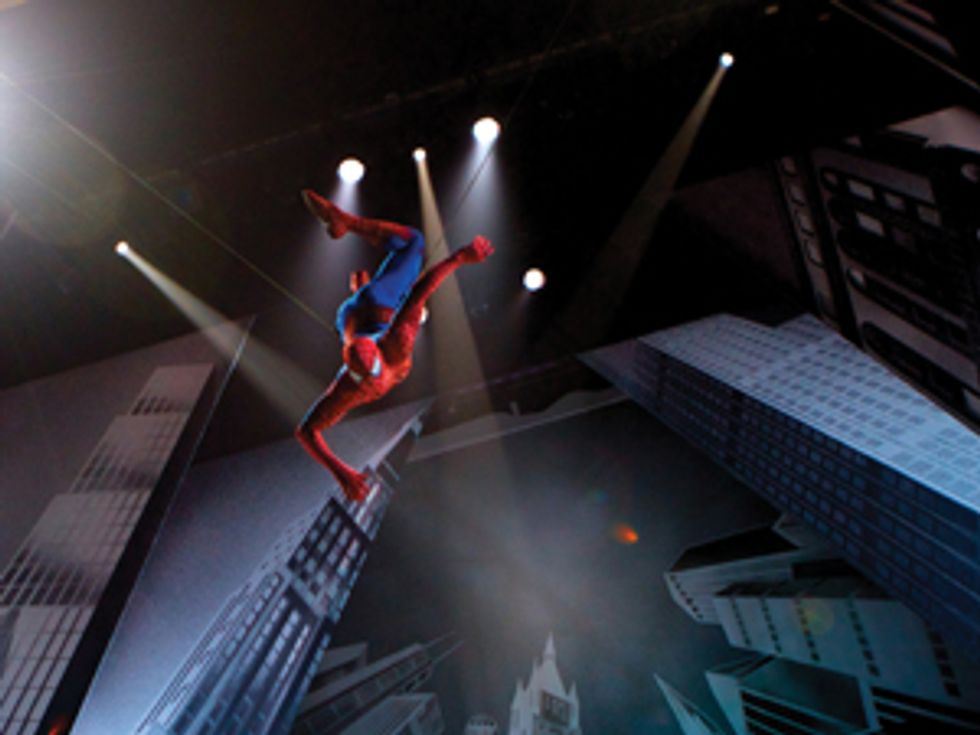 I didn't think it was possible for me to love Broadway more than I already do. I was wrong. Why? Because one of the most exciting shows on the Great White Way, Spider-Man: Turn Off the Dark, is presenting a one-day-only show designed especially for children with autism and their families. So sweet!
Basically, The Theatre Development Fund, a nonprofit organization dedicated to enabling diverse audiences to attend the theater, has purchased all the tickets to the show's April 27 matinee and is re-selling them at discounted prices. Since children with autism are often sensitive to loud noises and harsh lights, this version will cut out all jarring sounds and strobe lights that are included in the original version. Plus, for kids who are easily overwhelmed, quiet areas with beanbag chairs and coloring books will be available inside the theater.
This isn't the first show to create an autism-friendly version for the Fund. Disney's The Lion King, Mary Poppins and Elf: The Musical have also participated with rave reviews from fans. Seeing the Broadway community give back to kids with special needs just makes me want to give everyone in this cast a big hug.
Tickets are priced between $35 and $80. Click here to purchase!