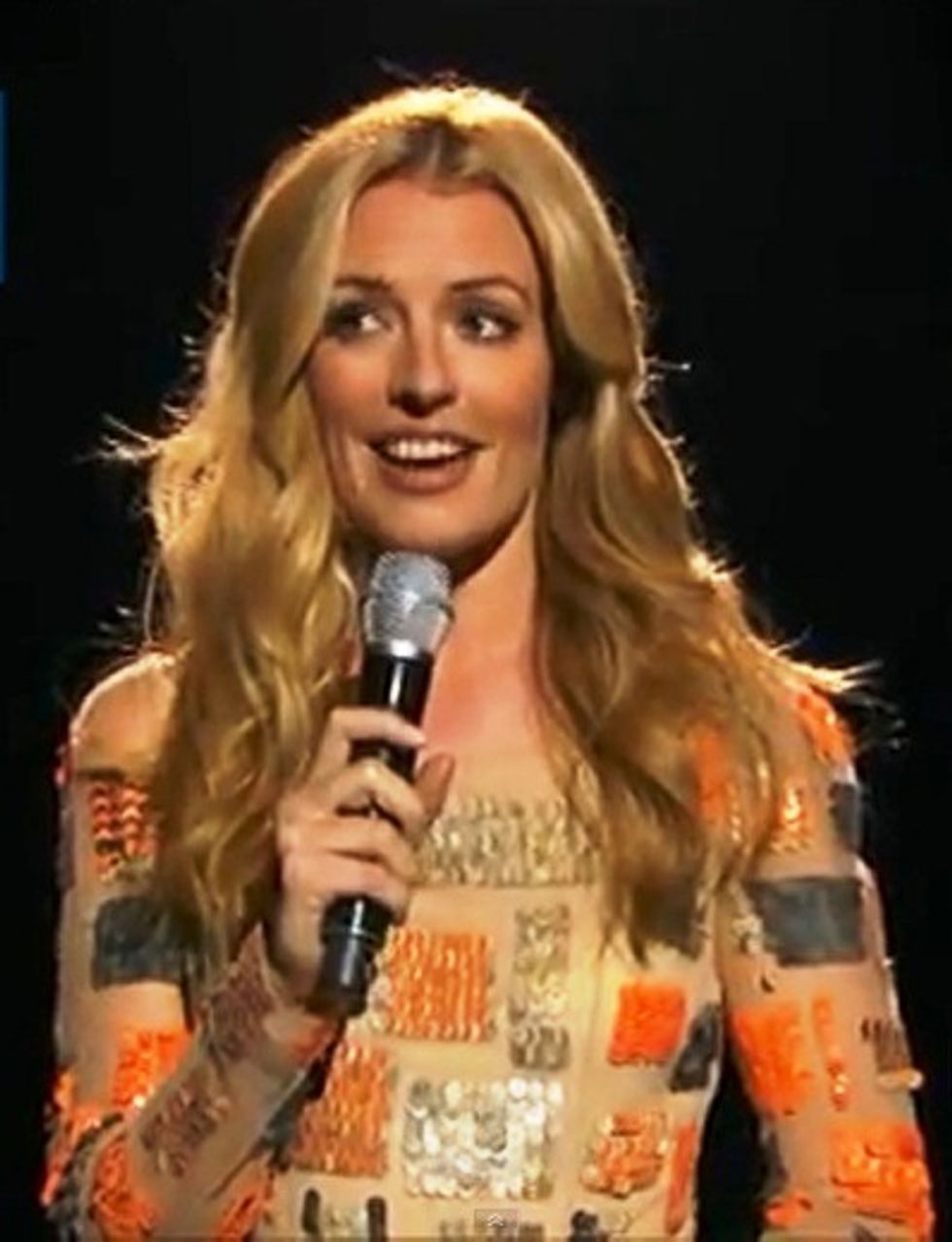 Before I get into last night's episode of "So You Think You Can Dance," can I just say that I am so excited to see Chehon, Cyrus, Eliana and Tiffany  rock it out in the finale next week? Seriously—I haven't been this psyched about a "SYTYCD" finale since Danny Tidwell melted my cold little heart in Season 3.
I'll admit that, going into yesterday's episode, I had my favorites (*cough ELIANA cough cough*). But all of the Top 6 dancers were so talented that really, this showdown could have gone in any direction. And what a showdown it was! Without further ado, here are my top five Top 6 moments:
1) Girls Partnered Boys a Lot, and It Was Awesome. Tiffany and Benji's cartwheels? Melanie lifting Cole, over and over again? This trend is great, people, and way underused. Keep it up.
2) Christina Applegate Is My Favorite Judge. Ever.  Eliana and tWitch's hip hop routine was, frankly, not that great (for the record, I don't think the "SYTYCD" format is Chris Scott's forte). Christina's response? "Eliana, would Jay-Z hire you to be next to him in the video? Maybe not. But who cares? 'Cause you could—what do they say on '[American] Idol'? You could sing the phone book? What would be the dancing equivalent of singing the phone book? You could do 'YMCA' in front of me for hours and I'd be happy." Yup. And then, after watching Witney's lyrical jazz piece with Marko: "Witney, we know you're not just a ballroom dancer. No ballroom dancer does a double attitude turn like that. You're a dancer dancer." YUP. Finally, on Cyrus and Comfort's "dubstep" routine: "That was carved out for you [Cyrus] like the David was...carved out for David. And I want to play a game where I throw pens through your ears." Me too, Christina. Me too.
3) Chehon and Kathryn's Tyce Diorio Routine Was Surprisingly Poignant. I'm not usually the biggest fan of Tyce's choreo, which tends to veer quickly and inevitably into cheesy territory. But then Chehon had a personal connection to the piece's idea of living out of a suitcase...and suddenly everyone, myself included, was crying. The work actually reminded me of Oltremare, a theatrically powerful piece about American immigrants that Mauro Bigonzetti made for New York City Ballet.
4) Everyone On "SYTYCD" Has a Beautiful Family. For real, though: Tiffany has a gorgeous sister who's basically her twin? Allison Holker brought her adorable daughter Weslie to the taping? Cole's mom is kind of a hottie? I love everything and everyone involved in this show.
5) Eliana and Cole's Mia Michaels Routine Was Amazing. In my mind, at least, the odds were against this piece. "I was inspired by rams and how they fight," explained Mia, which doesn't bode well for anything, ever. Plus, it was set to Samuel Barber's Adagio for Strings, which, generally speaking, we should probably just leave not-so-danceable masterpieces alone. But somehow Mia worked her magic, as she always does. And I cried. Again.
The So You Think You Can What? Moment of the Night: Christina Applegate and Benji Schwimmer take dance classes together? On a regular basis?! [HEAD EXPLODES]
(Runner-up SYTYCW moment: Can we re-do the intro, please? I love everyone from Season 5, but it's time to get some newer "SYTYCD" faces in there.)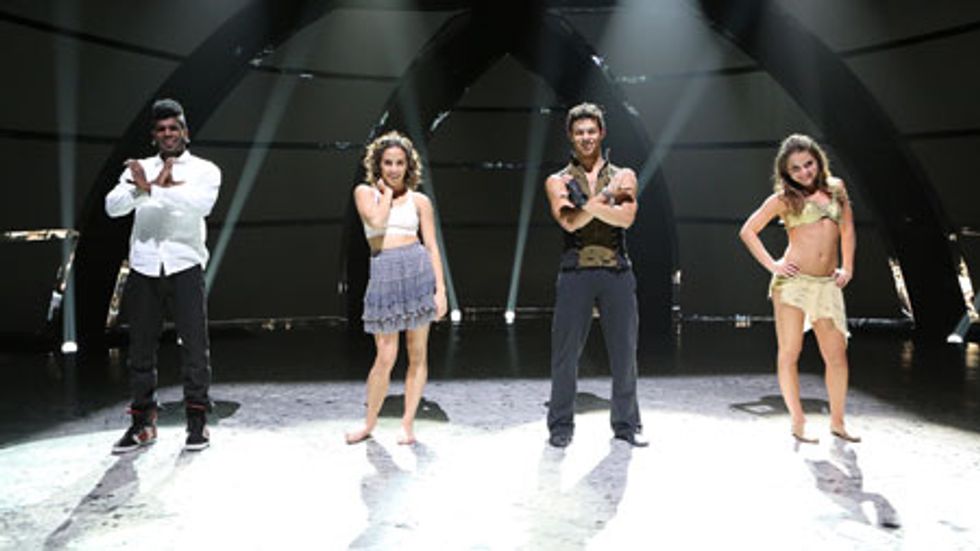 Aaanyway. In the end, though I was genuinely sad to say goodbye to Cole and (especially) Witney, I think America made the right choice. Tune in next week, same time, same place, for our recap of the big finale episode! Who do you think will win it all—and end up on the December cover of Dance Spirit?