Courtesy 24 Seven Dance Convention
It's hard not to gush about choreographer Lauren Adams. The always-smiling 24 Seven faculty member has a heart of gold, and the moves to match: She's a contemporary queen who can also hold her own in the ballroom and at the ballet barre. Add the fact that she's a total knockout, and it's safe to say Lauren is equal parts #goals and #girlcrush. So how does she stay so happy, healthy, fit, and fabulous? Here are her secrets.
Keep reading...
Show less
To say I was impressed by the 2015 Dance Awards closing gala would be an understatement. From beginning to end, it was pure entertainment. I was a huge fan of both the opening and closing numbers and especially fond of the guest performances by the faculty. (But then again, should I have expected anything less?)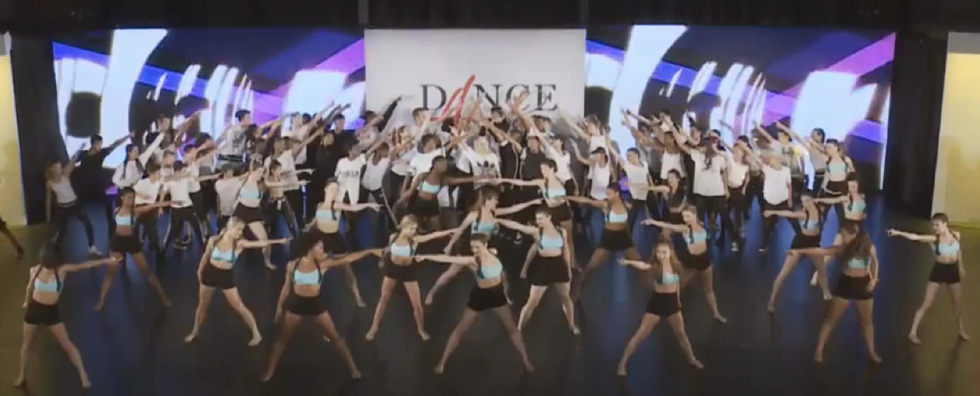 Sneak peek of the opening number–seriously, YouTube it
Every dancer there deserved his or her spot on that stage. I really can't imagine how difficult it must have been for the judges to pick a winner. That being said, we would like to congratulate those who were crowned Best Dancer.
Mini Best Dancer
Jezzaeyah Slack
Tristan Ianiero
Junior Best Dancer
Tate McRae
Murphy Lee
Teen Best Dancer
Payton Johnson
Logan Hernandez
Senior Best Dancer
Jazzmin James
Kyle Patrick Clark
We'd also like to recognize the People's Choice Award Winner, "We Emerge," by Denise Wall Dance Energy.
And after the many performances we watched last night, the winners for best performances are:
Best Performance Mini
"I Made It," Danceology
Best Performance Junior
"Lay Me Gently," Denise Wall Dance Energy
Best Performance Teen
"We Emerge," Denise Wall Dance Energy
Best Performance Senior
"Strange Fruit," DanceMakers of Atlanta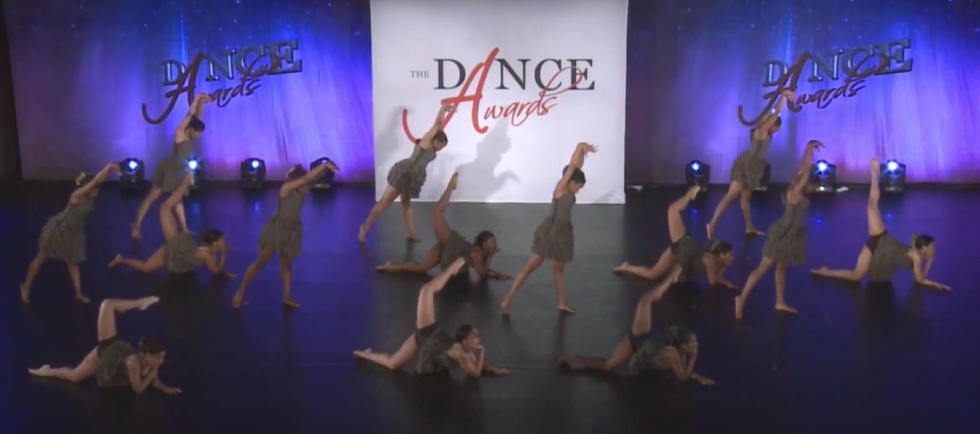 "Strange Fruit," DanceMakers of Atlanta
I'm especially happy about the senior division winner. It also won the Outstanding Technical Achievement Award, but that's not what made me love it so much. "Strange Fruit" told a really powerful story, and brought–dare I say it–different emotions to the piece and the competition. Bravo, ladies.
Fourteen-year-old Rachel Parkinson may be petite, but she moves with an infectious joy that fills any stage or convention room. In 2012, Rachel won Junior National Dancer of the Year at Hollywood Vibe Nationals, and this past season, despite being one of the youngest dancers in the teen category, Rachel snagged a scholarship at every competition and convention she attended, including Teen Female Non-Stop Dancer at 24 Seven and Teen VIP at JUMP.
"My older brother plays lacrosse, and my parents always tell him to leave it all on the field. When I perform, I leave it all on the stage. You've got to be fearless."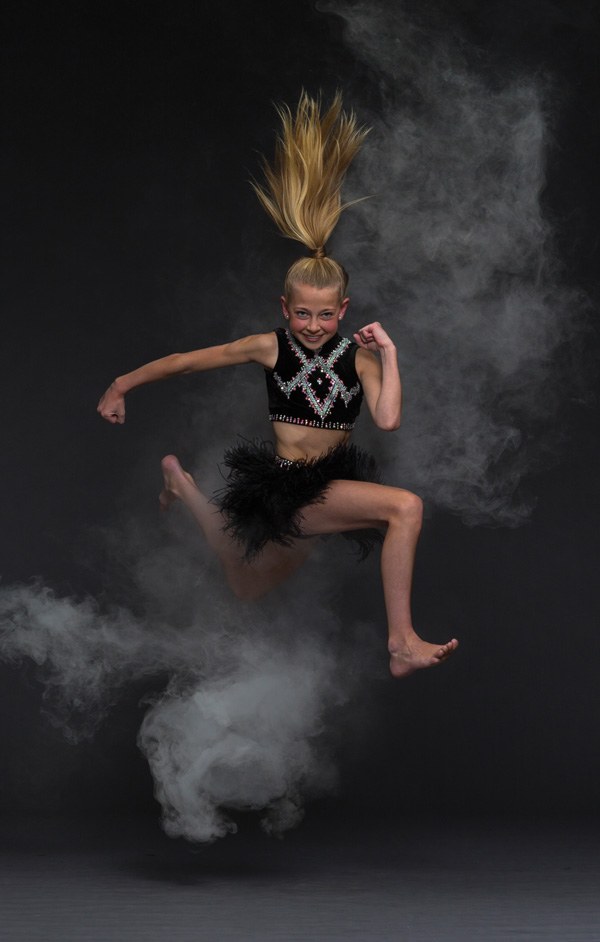 (Photo by Chandler Ford Photography)
Fast Facts:
Birthday: November 16, 1999
Studio: The Dance Club in Orem, UT
What she's listening to right now: "Royals," by Lorde
Favorite food: "Orange chicken and white rice."
The best advice she's ever received: "My dance role model, Alexia Meyer, told me never to leave a competition with regrets. It's OK not to win. Don't be a sore loser."
The strangest thing in her dance bag: "A porcupine-shaped air freshener that smells like strawberries. My dad doesn't like the smell of my dance bag."
Dance crushes: Kent Boyd and Jakob Karr
Performers she'd die to work with: One Direction, Pink and Katy Perry
Must-see TV shows: "Cake Boss" and "Toddlers & Tiaras"
After just five years of training at Artistic Fusion Dance Academy in Westminster, CO—only three of which were spent on the competition team—13-year-old Jonathan Fahoury currently holds two of the comp world's most coveted titles: New York City Dance Alliance's National Junior Outstanding Dancer and 24 Seven's National Junior Non-Stop Dancer. Once you see him move, that's not surprising: He has sinewy, long limbs and manages his ridiculous flexibility with great strength. But it's his musicality and commitment to each movement that truly captivates.
"I do competitions because they motivate me to improve and force me to set goals. Plus, I love making new friends from around the country. Those are the people I'm going to be dancing with when I'm a professional." --Jonathan Fahoury
FAST FACTS
Birthday: January 4, 2000
Favorite dancer of all time: Andy Pellick. "His movement is unique—he's just himself onstage."
Favorite food: eggplant parmesan
If he were a superhero, his power would be: "Transporting from place to place really fast. Then I wouldn't have to drive 30 minutes to the studio!"
Dance idols: "Julie Jarnot and Jennifer Owens, my studio owners. I wouldn't be the dancer I am today without them."
Advice for DS readers: "Do what you love, and don't let anyone get in the way. If you're being bullied, just ignore it. Stay strong, and remember: You have an amazing talent no one can break. Billy Bell, Will Loftis and Andy Pellick have really helped me see this."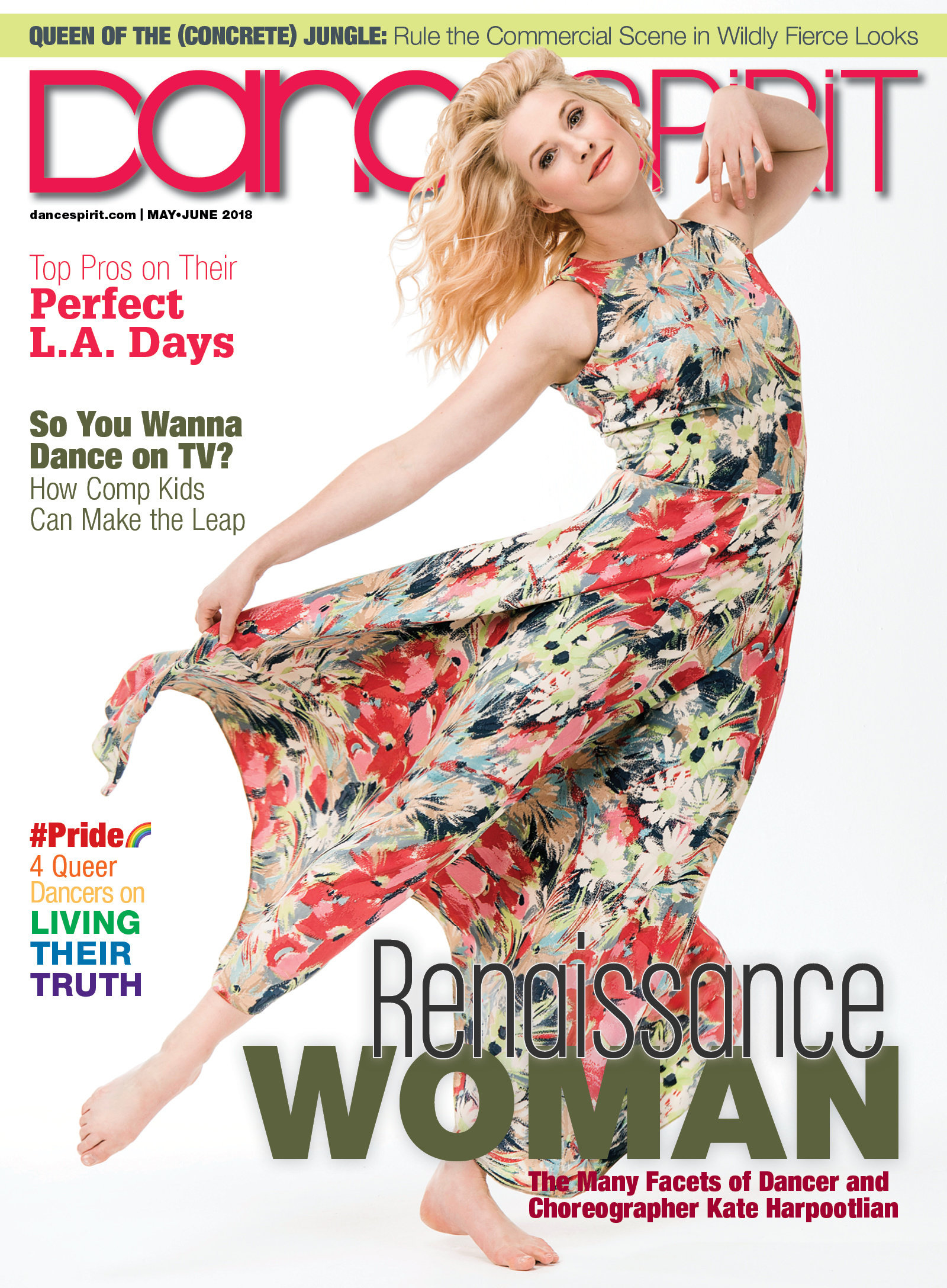 Get Dance Spirit in your inbox