Heyyyyy, everybody. How have your summers been so far? Fun? Relaxing? A little bit lazy?
Well, while all us normal humans have been lounging by the pool,* the superbeings of the 8 Flavahz crew have been crazy productive. In the month of July alone, they've given us two new videos—delicious nuggets of dance goodness that are the perfect distraction for these long summer afternoons.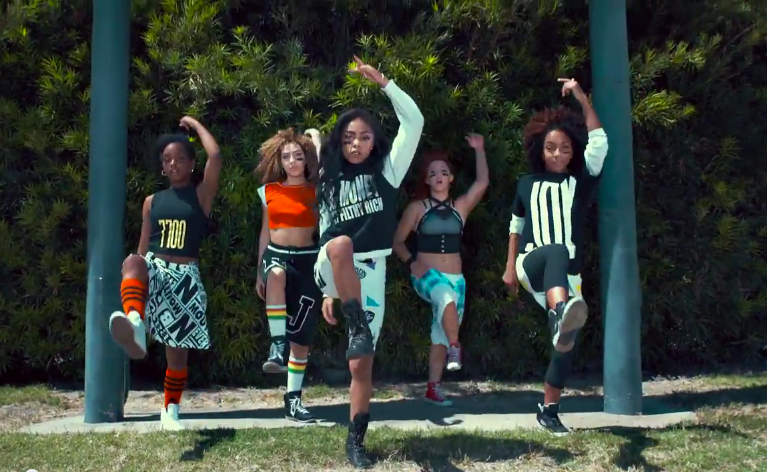 Love. These. Ladies. (screenshot from "Let It Go")
First came "No Flex Zone," choreographed by Will "WilldaBeast" Adams and Janelle Ginestra. It's a compilation of choreo snippets set to all the most earworm-y songs from the past few years ("No Flex Zone," yes, but also stuff we'd forgotten how much we loved, like "Chicken Noodle Soup" and "Get Your Freak On"). We were especially happy to see Camren Bicondova—who's been busy with her starring role on a little show called "Gotham" recently—back with 8 Flavahz for this one.
And then they gifted us with "Let It Go," a Brian Friedman–choreographed extravaganza set on a high school football field. Why that location, aside from all the amazing choreo opportunities presented by bleachers? The clip is actually a promotion for #EastLosDanceBattle, a contest linked to the July 15 season premiere of Hulu's high school soap "East Los High." If you submit a dance video set to Chonique Sneed's "Let It Go," you could win a year's subscription to Hulu. So, get on that, everybody!
Happy summer, guys. May the amazing 8 Flavahz ladies inspire us all to spend more of it dance class.
*Jokes! We know you've been working your buns off in summer intensives and at Nationals. You've earned your pool time.
One of the best things about being a Dance Spirit editor is scouring the globe for emerging talent.
I love spending hours at shows, competitions and even online just searching for that young special someone with a just-about-to-burst-through "It" factor.
Camren Bicondova is one of those dancers you need to know—which is why we featured her recently in our monthly "You Should Know" column.
Camren is talented and sweet, and at just 13 she's already navigating her way through the professional dance world. (Remember her as one of the "flavahz" from the 8 Flavahz crew on "America's Best Dance Crew" Season 7?)
It's so much fun watching these dancers we spot every day progress and delve into the working dance world. I just about squealed when I saw this video from choreographer Tessandra Chavez, starring our very own little Camren.
Enjoy!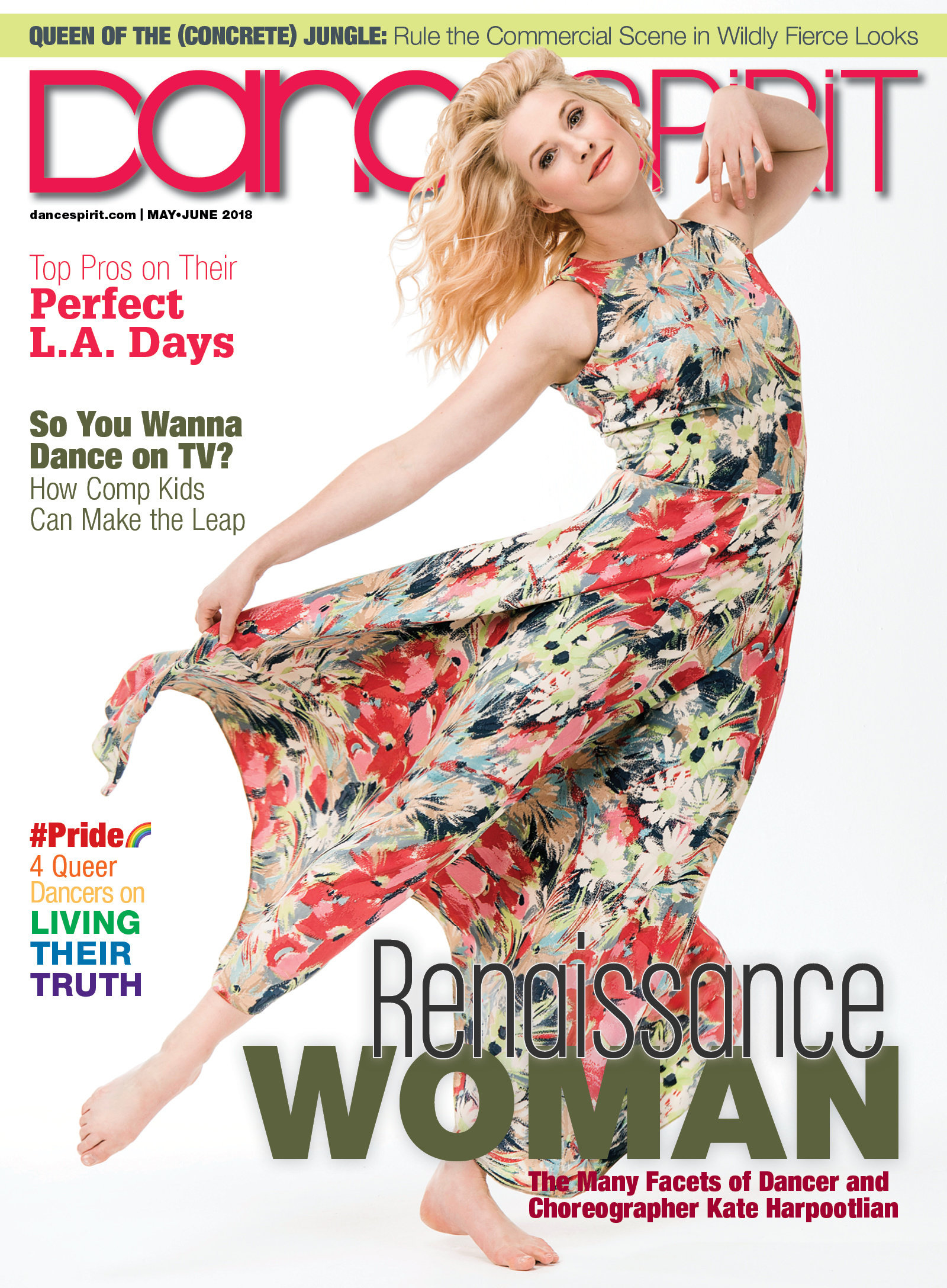 Get Dance Spirit in your inbox