via Freeform
Anyone else still not over the fact that the show "Bunheads" was so cruelly cancelled? Yeah, us too.😭
But as of last Friday, everyone's favorite dance show is now available to stream on Hulu. All 18 episodes of Season 1 are available for the taking. IT'S A HOLIDAY MIRACLE!
Keep reading...
Show less
May. 16, 2013 10:38AM EST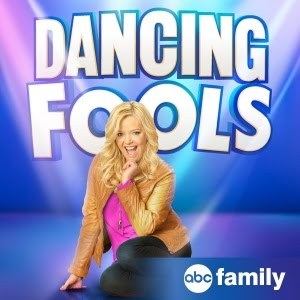 Have you ever wished "America's Funniest Home Videos" were more...dance-y?
Yes, you say? Well, your wish has been granted: ABC Family will premiere a new comedy clip show, "Dancing Fools," on Wednesday, May 29 at 9 pm EST. It's pretty much exactly what you think it is: a collection of video snippets of people doing funny/weird/ridiculous dance things. Here's hoping the host, Melissa Peterman, can spout color commentary that lives up to the awesome punniness of "AFHV" hosts Bob Saget and Tom Bergeron. (Bob Saget! Where did you go, Bob Saget?)
There is a bit of a twist: Each week, the dancers from the two most memorable clips will compete onstage for a chance to take home $10,000. And the first episode will also feature an appearance by Gary Brolsma—a.k.a. the "Numa Numa" guy—who'll be inducted into the "Hall of Fools." (Does that mean he gets a trophy that looks like this? Say yes.)
Name of the show aside, it sounds like "Dancing Fools" is looking for videos of great dancers as well as crazy ones. The only catch? You can't be a professional. To submit your best dance vid, visit dancingfoolscasting.com.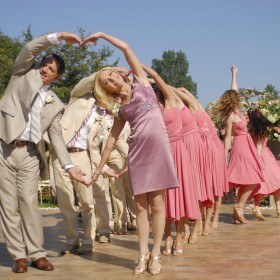 A dance-tastic scene from "Lovestruck: The Musical" (by Donald Rager/ABC FAMILY)
What's your ideal Sunday night? If you're anything like me, it involves curling up on the couch with a big bowl of popcorn and one of my favorite dance-y movies. So I'm especially pumped for tonight, because an all-new musical movie is premiering on ABC Family!
"Lovestruck: The Musical" tells the story of Broadway dancer Harper (Jane Seymour), who is forced to leave the spotlight after an injury, become a choreographer and raise her daughter, Mirabella (Sara Paxton). When Mirabella, the star of Harper's next big production, decides to quit the show to get married, her mother is determined to stop the wedding. After arriving at the Italian wedding site, Harper takes a swig of an elixir that she thinks will dull the pain of her old injury. Instead, it magically turns her 30 years younger.
This quirky movie features a mix of original songs and some of your favorites by Lady Gaga, Madonna and Whitney Houston. And what would a musical be without dancing? Music-video choreographer Michael Rooney put together the fun moves, and recognizable dancer faces include Miranda Maleski from "So You Think You Can Dance" Season 8.
Check out the trailer below, and tune in at 8 pm EST on ABC Family to catch the premiere.
Mar. 04, 2013 12:25PM EST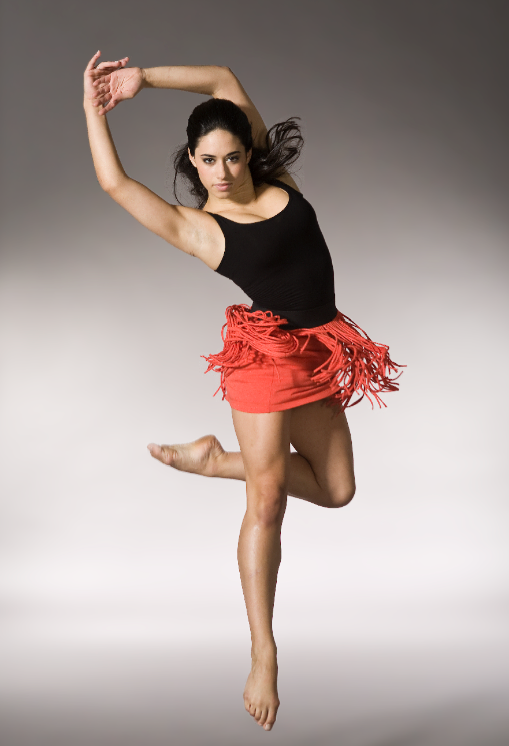 The coolest: Jeanine photographed for our November 2009 cover by Joe Toreno
If you're a fan of ABC Family's "Bunheads," you probably had a lot of fun watching Jeanine Mason on the show this past season. Not only were there plenty of opportunities for the "So You Think You Can Dance" Season 5 champion to dance up a storm, but her character, the effortlessly cool Cozette, also seemed to come easily to her—probably because Jeanine is even more awesome than Cozette in real life.
Well, Jeanine just landed another cool-kid role: She's been cast as Hana, the flirty, popular best friend of lead character Lena (played by Emma Roberts, speaking of cool girls), in the upcoming "Delirium" pilot for Fox. The show, based on the book series by Lauren Oliver, has a sci-fi twist: It's set in a world where love is known as a disease called Deliria. (We're guessing it won't take long for Hana to get "sick.")
Jan. 07, 2013 09:22AM EST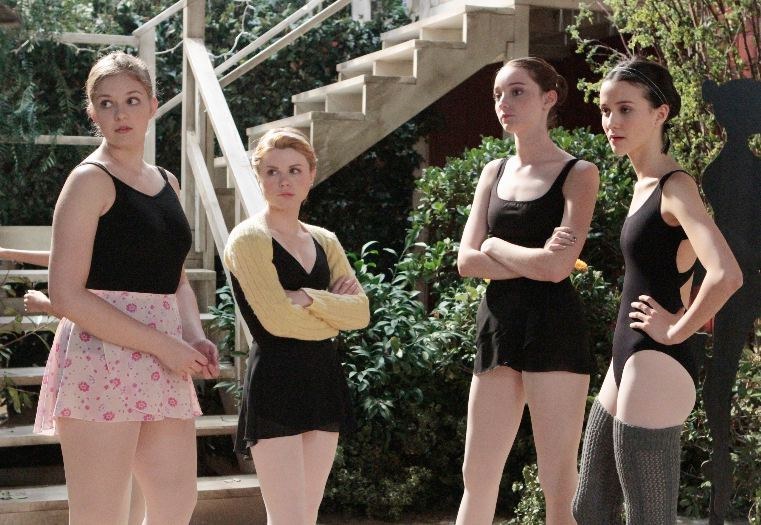 Have you been pining for Michelle's endearingly neurotic banter? Fanny's amazingly wacky choreography? Sasha's bad-girl sass? Boo's all-around adorableness?
If you answered "yes" to these questions, then you're in full-on "Bunheads" withdrawal, my friend. (My sympathies—I'm a fellow sufferer.) But here's the good news: The charming ABC Family show returns for its second season tonight at 9/8c. And that means that the world is about to become a happier, quirkier, dancier place. Be sure to tune in!
By the way—our sister magazine, Pointe, is about to feature Kaitlyn Jenkins, aka Boo, on its February/March cover. And in honor of the Season 2 premiere, they've released a behind-the-scenes video from her cover shoot. (She is the cutest ever—she actually made a scrapbook of dance poses she wanted to try. How Boo is that?) Take a look!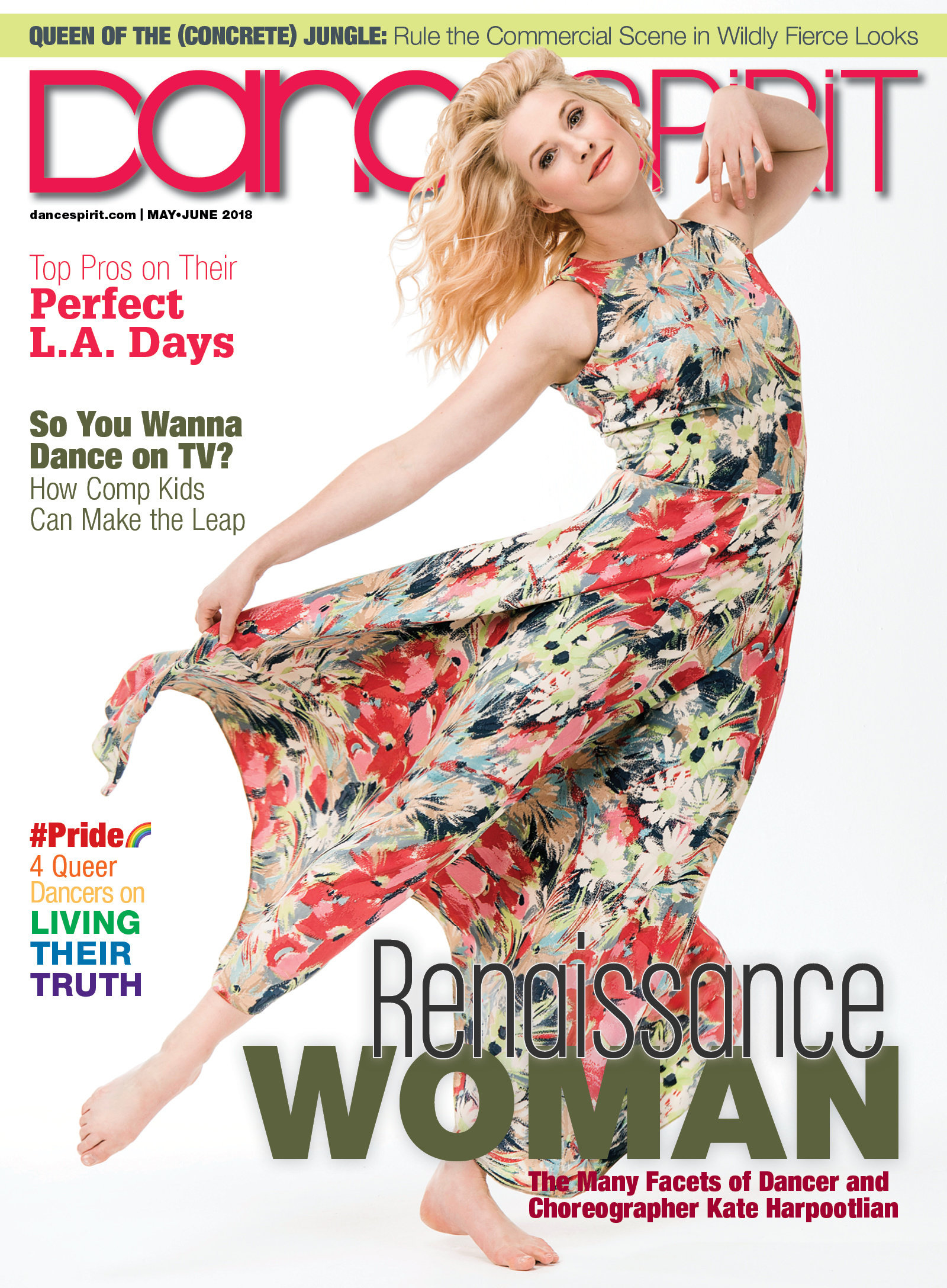 Get Dance Spirit in your inbox