If you're like us, we're guessing you're counting the days until Step Up: All In—the fifth installment in the still-chugging Step Up series—hits theaters. (For the record: 59 days to go! It opens August 8.) Crazy dance sequences featuring alllll the stars of the past movies, including Alyson Stoner, Briana Evigan, Ryan Guzman, Adam Sevani, Misha Gabriel, tWitch and the Lombard Twins? Yes. Yes PLEASE.
Well, good news for the impatient: There's a brand-new trailer for this extravaganza, and it's a solid two-and-a-half minutes of dance-y goodness. Cheesy goodness, too—Step Up films are never hesitant about layering on the cheese—but honestly, we wouldn't have it any other way. (Would we even recognize a Step Up movie if it didn't include lines like, "There's a magic that happens when you dance...for one perfect moment, you feel totally alive"?)
Enjoy!
Here at DS, we live for the Step Up movies. Whether Channing Tatum is romancing Jenna Dewan with his slick dance moves, or Alyson Stoner and Adam Sevani are sweetly tap dancing through the NYC streets, every Step Up movie is just the best.
OK, so maybe the plot lines leave a bit to be desired, but who cares? The dancing is so good.
This summer, the mega-hit dance franchise gets back to the big screen with Step Up: All In, and we couldn't be more psyched. This time around, all of our past favorites are back: Alyson Stoner (as Camille), Ryan Guzman (as Sean), Adam Sevani (as Moose), Misha Gabriel (as Eddy), plus the Lombard Twins, tWitch, Christopher Scott (who also choreographed) and so many more.
The official trailer for the film was released last week and we can't. stop. watching.
Here ya go:
Step Up: All In hits theaters this summer. We'll race you to the theater!
What happens when a hauntingly beautiful art installation meets two A-list dancers? Poetry in motion.
You've probably heard of Rain Room, an immersive exhibit by the collaborative studio Random International that's been touring the world for the past few years. Basically, it's a space that's perpetually full of falling water—but you'll never get wet walking through it, thanks to a sophisticated system of sensors that create a radius of dryness around any moving object. (The #RainRoom selfie has become a sort of status symbol among artsy types.)
Rain Room is currently at the Los Angeles County Museum of Art. And when Step Up series stars Madd Chadd and Adam Sevani (Moose! Where have you been??) found themselves in the unusual space, they knew what they had to do: dance up a storm, in the storm.
Thankfully for us, they captured the whole thing on video. It's a little bit surreal, and a lotta bit amazing—like a modern-day answer to Gene Kelly's rainy-day routine from Singin' in the Rain.
Take a look:
Happy Halloween, everyone! One of the best parts of every ghoul's favorite holiday is that it provides a reason to watch Michael Jackson's awesomely creepy "Thriller" video on repeat. (Not that we really need a reason to watch anything MJ-related on repeat, but you know.) This year, rather than just gorging on the original, I decided to put together a round-up of some of my favorite "Thriller" tributes—because truly great music videos inspire truly great imitators.
Let's set the bar verrrry high right off the bat with this detail-oriented remake of the music video by Adam Sevani, aka Moose from the Step Up series (naturally, fellow Step Up-er Alyson Stoner is involved):
On a lower-production-value but equally joyful note, here's the original wedding "Thriller" dance, posted on YouTube in 2006 (13,522,789 views and counting):
How about Jennifer Garner's delightful zombieness from 13 Going on 30 (a film that, I am unashamed to admit, definitely makes my all-time favorites list)?
No "Thriller" list would be complete without the dancing inmates of the Philippines:
I'm especially partial to this spot-on rendition of the "Thriller" dance by the cast of Frozen:
And because a tribute list isn't a tribute list without the one that inspired it all, I'm going to finish this off with the one and only 14-minute original. Stay spooky, friends!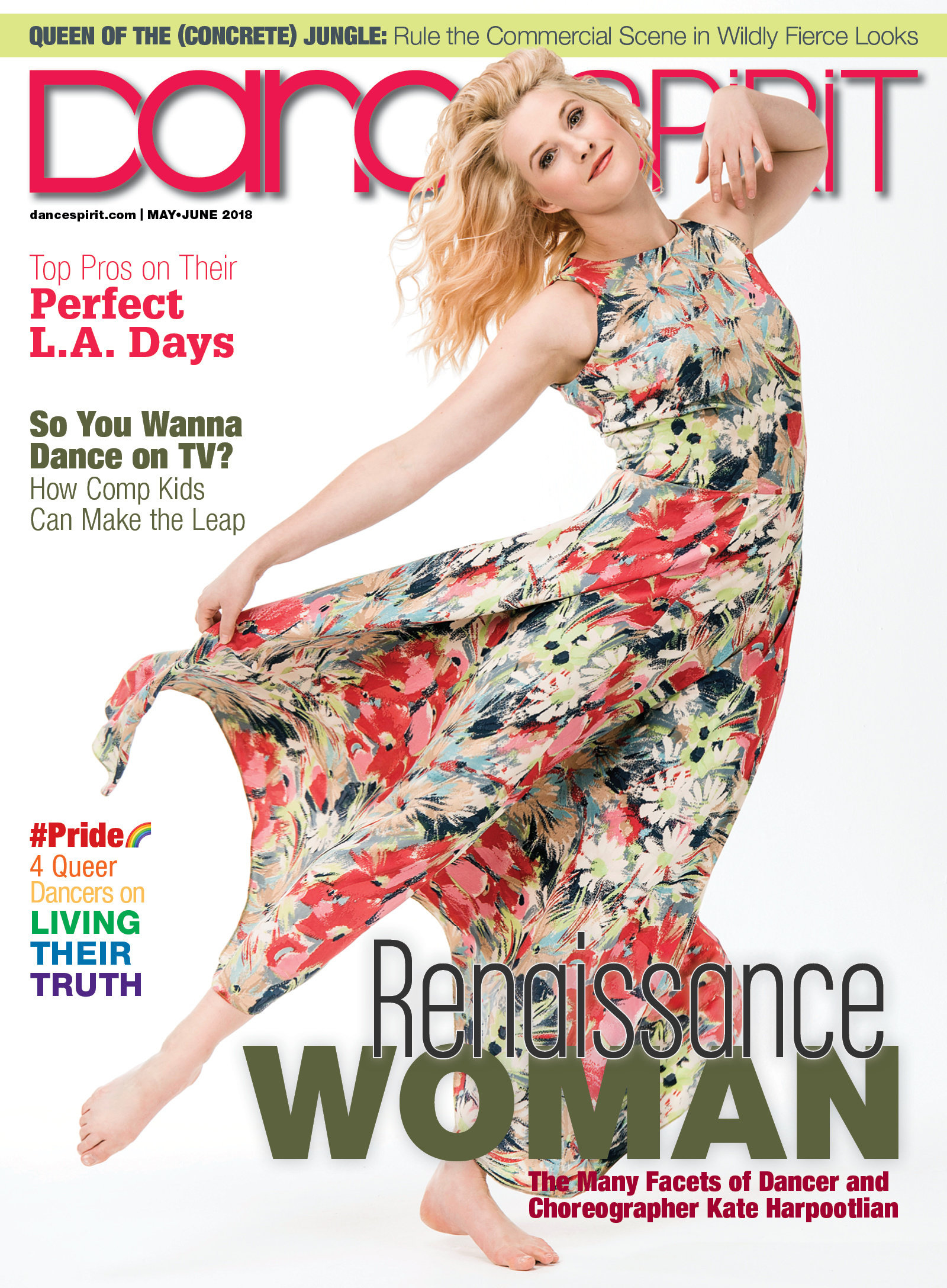 Get Dance Spirit in your inbox