Mar. 23, 2017 07:10AM EST
It happens on every season of "So You Think You Can Dance": A performer gives a standout audition, sails through Vegas Week and then doesn't make it to the live shows. The elimination leaves the dancer in shock—and viewers wondering what went wrong.
According to judge Mary Murphy, a number of factors beyond technique come into play when they're casting the show. "Sometimes it has to do with personality, if someone doesn't come out of his or her shell on camera," she says. "And sometimes dancers just don't fit into the puzzle. We have to mix and match styles and personalities to create a well-rounded show."
While Murphy says she and the other judges always hope talented performers audition again, she's also thrilled to hear when "SYTYCD" alums choose to take different paths. "The type of audition process on 'SYTYCD'—learning from so many different choreographers—only helps a dancer grow," she says.
" 'SYTYCD' is an incredible platform," adds choreographer Mandy Moore, "but it's not the only way to springboard into a dance career. Not making it onto the show absolutely doesn't mean you can't dance professionally." Here are stories from six dancers who turned "SYTYCD" disappointment into career success.
Mallauri Esquibel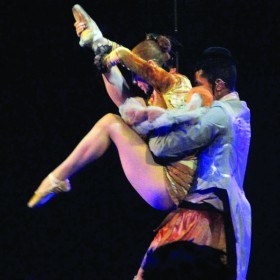 Mallauri on tour with Taylor Swift (courtesy Esquibel)
December 2011 DS cover girl Mallauri Esquibel has had a dream dance career that includes touring the country in Twyla Tharp's Come Fly Away and dancing for Taylor Swift. But on Season 2 of "SYTYCD," after receiving nothing but positive feedback throughout Vegas Week, she was the last girl cut before the Top 20. Overwhelmed with disappointment, Mallauri stopped dancing for five months. "I was 18 and I'd just moved to L.A.," she says. "This made me question whether I was even supposed to be a dancer."
She found her way back to dance thanks to Derryl Yeager, artistic director of Odyssey Dance Theatre in Utah, who invited Mallauri to join ODT after seeing her on "SYTYCD." "ODT inspired me, excited me and reminded me who I was," says Mallauri, who stayed with the company for two years.
Looking back, Mallauri has no regrets about her "SYTYCD" experience. "Everything happens for a reason," she says. "Having that reality check at the beginning of my career taught me to appreciate every triumph and every battle I've gone through to get to where I am."
Jeremy Hudson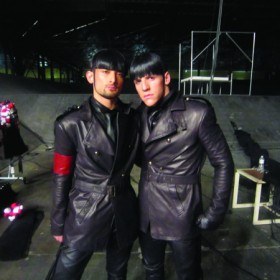 Jeremy Hudson (right) with Mark Kanemura on set for Lady Gag's "Alejandro" video (courtesy Hudson)
"During Vegas Week, I really focused on learning from the choreographers," says Jeremy Hudson of his time on "SYTYCD" Season 2. Unfortunately, he neglected to show off his personality and passion. "I didn't give much to the cameras," he says, "and that's what makes America want to vote." He ended up not getting any airtime, despite being the last guy cut before the Top 20.
Even though he didn't get any exposure from the show, Jeremy credits "SYTYCD" with increasing his drive. "I'd been auditioning in L.A. and not booking jobs, and I was starting to think, What's wrong with me?" he says. "After Vegas Week, I told myself, Dance is what I want to do, and if it's not going to happen through 'SYTYCD,' I'll make it happen myself." And he did: Jeremy recently wrapped up a tour with Lady Gaga, and has danced for Kylie Minogue and Katy Perry, and in films including Step Up 3D, Footloose and The Muppets.

Natalie Reid in costume for the Radio City Christmas Spectacular (courtesy Reid)
Natalie Reid
On Season 4, Natalie Reid and her BFF Katee Shean were the last two girls on the "Green Mile"—and only Katee advanced to the live shows. In Season 5, Natalie was cut even earlier, after failing to live up to the judges' high expectations during Vegas Week. But she tried not to let the disappointment crush her, choosing to take each elimination as motivation to improve. "I pushed myself to limits I'm not sure I would have reached if I'd made the show," she says.
Off-camera, Natalie assisted choreographer Mia Michaels during "SYTYCD" Season 4 and Mandy Moore in Seasons 4, 5, 6 and 7. "I learned I really enjoyed the behind-the-scenes choreographic process," she says. As a performer, she spent three seasons with Odyssey Dance Theatre before auditioning for the Radio City Rockettes. She's now preparing for her third Radio City Christmas Spectacular. "Being a Rockette is the most rewarding performing job I've ever had," she says. "I'm so thankful for how everything turned out."

(by Duane McKee)
Ryan Kasprzak
On "SYTYCD" Season 5, Ryan Kasprzak's choreography helped propel his brother Evan into the Top 20, and Ryan almost made it to the live shows, as well. Then, on Season 6, Ryan was cut in Vegas after a subpar cha-cha. "At first, I was crushed," he says. "But after I let go of the idea that I could have done things differently and realized how far I'd come since my first audition, I knew I'd be OK."
Already a fixture in the NYC tap and theater scenes, Ryan picked up where he'd left off. Only weeks after his "SYTYCD" elimination, Ryan was hired for the first national tour of Billy Elliot and eventually became dance captain. More recently, he choreographed TV commercials and served as assistant choreographer on NBC's "Smash." " 'SYTYCD' gave me exposure as a choreographer," Ryan says. "Seeing my choreography get praised reaffirmed the fact that I could transition into that world."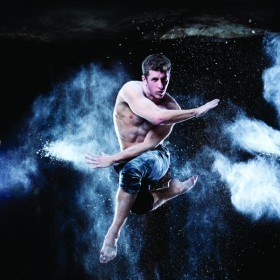 (by Michael Higgins)
Adrian Lee
One of the toughest cuts in "SYTYCD" history came in Season 7, when Mary Murphy traveled to Adrian Lee's home to let him know, in front of his family, that he wouldn't be in the Top 11. After performing with Cirque du Soleil in L.A., Adrian came back for "SYTYCD" Season 9. Unfortunately, he was cut yet again during Vegas Week. "It was upsetting because I'd always aspired to be on the show," Adrian says. "At the same time, I have only good memories of the Vegas experience. Both times, it was stressful, but super-fun."
Adrian assisted Mandy Moore on "SYTYCD" after his elimination, and Moore recently hired him for Shania: Still the One in Las Vegas, which she choreographed. Adrian danced with Shaping Sound in its first tour last summer, and he also teaches for Hollywood Vibe conventions. " 'SYTYCD' was a huge stepping stone, for both my career and my self-esteem," he says.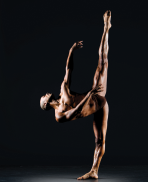 (by Richard Calmes)
Anthony Burrell
When Anthony Burrell auditioned in Season 7, he was already a seasoned professional. In fact, he'd just finished the New York City Center season with Alvin Ailey American Dance Theater. Still, he says, "I'd never done anything like the 'SYTYCD' audition, coming from the concert dance world." The judges repeatedly called him "one to watch," so he was stunned when Mia Michaels broke the news that he wouldn't be in the Top 11. "It took about two months for me to be ready to audition again," he says.
But once the show aired, Anthony started getting phone calls. "The casting director from Twyla Tharp's Come Fly Away contacted my agent," he says. "And I booked a Katy Perry tour with no audition because they saw me on TV."
Jul. 02, 2012 02:26PM EST
What does everyone think of "So You Think You Can Dance" Season 9's Top 20? While some of us—myself included—are still mourning the loss of a few Vegas Week favorites (Adrian Lee and Kaitlynn Edgar! Saaaadface), I'd say the lineup is pretty darn solid.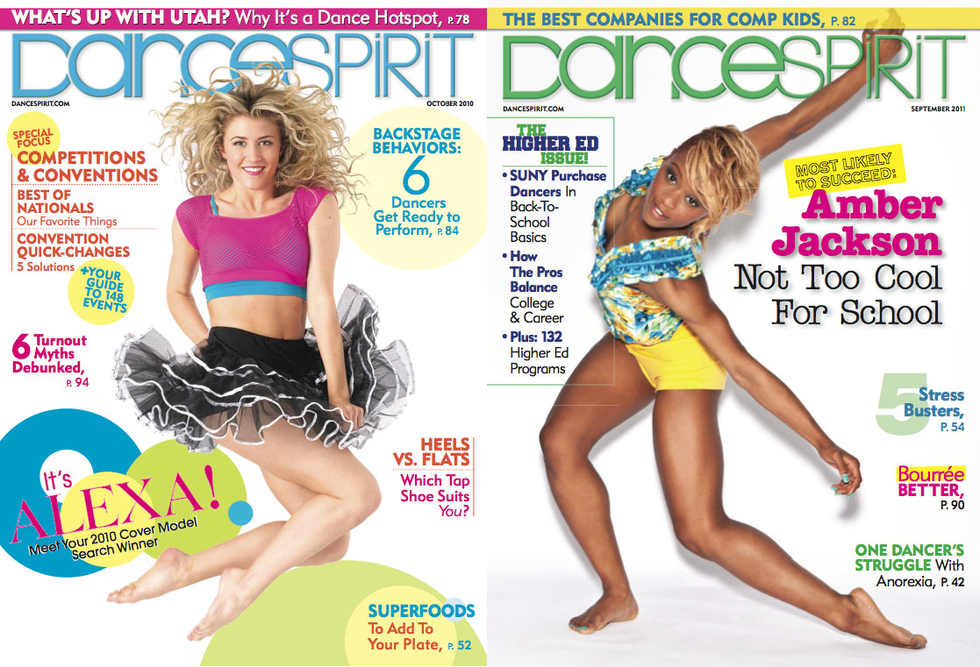 Here at DS, we can actually say, for two of the 20: Called it! That's right—we've already featured both Alexa Anderson and Amber Jackson on our cover. Alexa was the winner of our 2010 Cover Model Search (sidenote: don't forget to vote for your 2012 CMS favorite!), and Amber graced our September 2011 issue.
Both of these extraordinary dancers were, of course, fantastic at their respective photo shoots. We thought we'd share some of our favorite images to help you get to know them a little better—and to help you get through this "SYTYCD"-less holiday week. Enjoy! And be sure to check back next Thursday for our recap of the second performance episode...
[portfolio_slideshow nowrap=0 height=500 thumbs=true timeout=4000 showtitles=true showcaps=true showdesc=true]
Last night the "So You Think You Can Dance" Season 9 auditions made their final stop in Salt Lake City. With "SYTYCD" judging veteran Adam Shankman joining Nigel Lythgoe and Mary Murphy at the judges table, we knew we were in for a great night. A well-known dance hotspot, SLC has been the audition city for at least a couple of dancers each season since it was added to the audition tour in Season 4. Needless to say, expectations were high—and the dancers didn't disappoint! From smokin' hot ballroom dancers to breathtaking contemporary, it was a great night loaded with promising talent.
Here are the top 5 moments from last night's audition: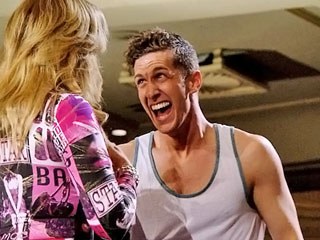 1. Adrian Lee: First, can we say how HORRIBLE those Season 7 home visits were? Worst. Idea. Ever. If someone isn't going to make the top 20, please don't punish them more. Back to Adrian Lee, this guy is absolutely stellar and by far the best dancer we've seen on the audition tour. Although the judges weren't crazy about his choreography (We thought it was great), they still praised his technique and performance. We can't wait to see him in the top 20! (Fingers crossed!)
2. Leroy Martinez. He runs an after-school program for kids, he works at a doggy daycare and he can seriously bust a move! He's a big dude, but that didn't stop him from wowing everyone with back handsprings, stalls, head stands and more. He was completely unexpected and amazing! We think they should have sent him to Vegas.
3. Gene Lonardo. This dude showed up dressed (complete with glitter face paint!) as a preying mantis ready to show us a routine based on the life cycle of the male insect. You know, the birth, search for mate, mating and finally decapitation—what?! We thought this was for sure going to be a "So You Think You Can What?!" moment, but boy were we wrong! His movement was totally quirky and bizarre, yet surprisingly technical. If we didn't know better we'd have thought a blonde Mark Kanemura was dancing—and you all know how we adore Mark. And we agree with Nigel, Sonya would love him.
4. Deanna "Dee" Tomasetta. Her solo was absolutely gorgeous and the kind of dancing we've come to expect from the show. Her exquisite technique, finesse and dynamic performance quality could just be enough to propel her to the top 20.
5.  Whitney Carson. This ballroom dancer is smokin'! Don't let that innocent face fool you, she knows how to work the camera and the judges. With her rockin' bod and stellar technique, there's no doubt she has a real shot at the top 20. Plus, she got the first hot tamale train scream of the season!
The "So You Think You Can What?!" Moment of the Night: Like last week, it was too hard to choose just one.
Second Runner Up: Adam Shankman's bad cold/allergies, which led us to believe that he was crying after every single performance.
First Runner Up: Johnny Ahn the dating machine.  With the faces he was pulling during his routine, we're not sure he's going on a date any time soon.
And the Winner Is: Lynn Gravatt. The alien-possessed dancer extraordinaire. She was terrifying and awesome all at the same time. And we absolutely adored her glitter hairspray.
Check back next Thursday morning for the recap of VEGAS WEEK!  And don't forget to let us know if you're loving this season as much as we are!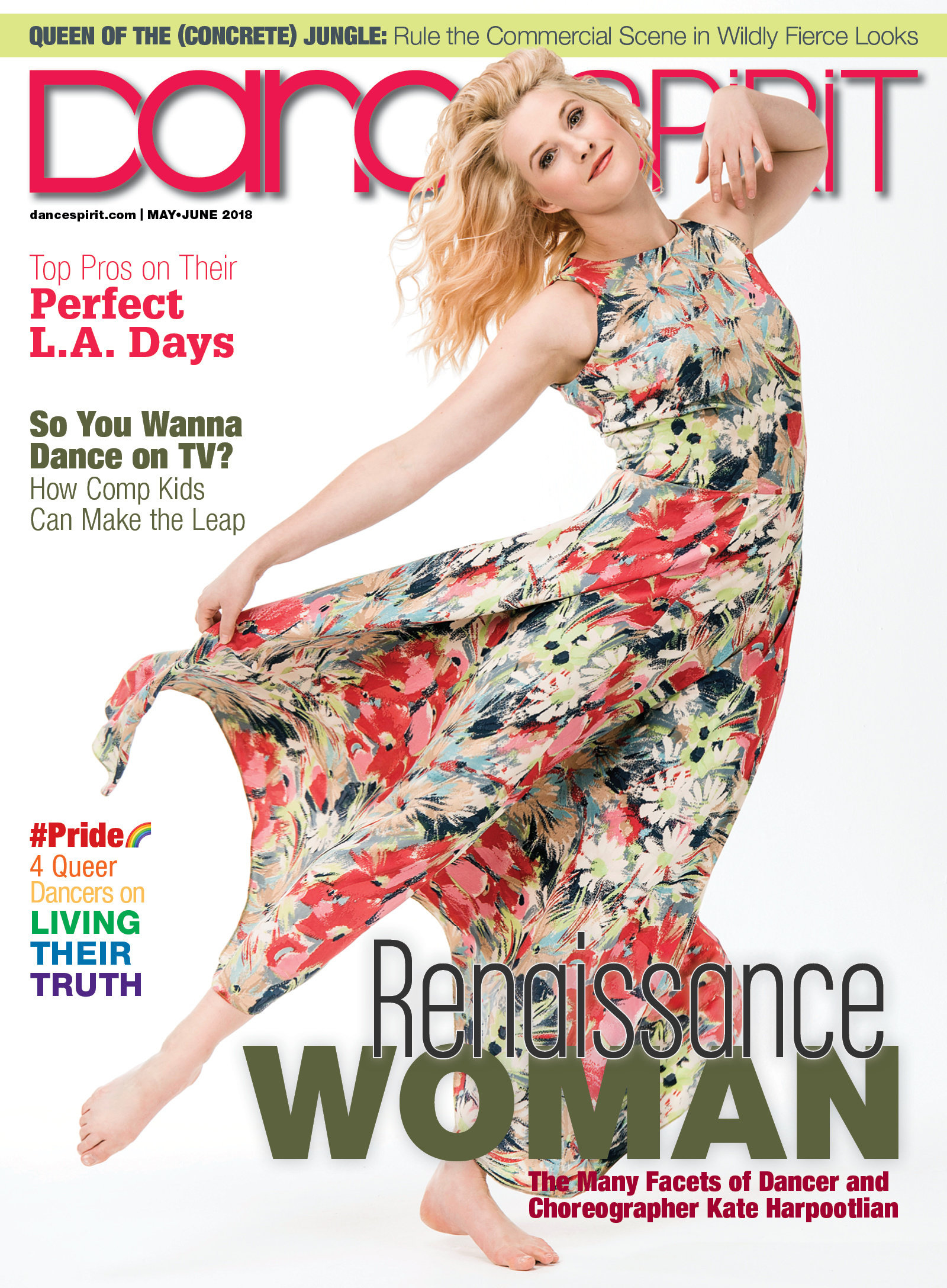 Get Dance Spirit in your inbox