Popular
Aug. 30, 2017 01:12PM EST
George Balanchine (via Instagram, @nycballet)
There's so much history in the ballet world! Some of the dances that are being performed today date back to a century ago, and you wouldn't know it if you didn't study it. It's important to know the origin of the companies and choreography we've come to know and love. The following are nine legendary ballet dancers who've achieved a lot of success and created many opportunities in the ballet world.
Keep reading...
Show less
We know you're obsessed with extraordinary ballerina Alessandra Ferri—because EVERYONE is obsessed with extraordinary ballerina Alessandra Ferri. (Non-bunhead friends: Even if the name doesn't ring a bell, the feet definitely will.) Ferri's brilliant artistry has been inspiring dancers ever since she was named the Royal Ballet's youngest-ever principal dancer at age 19.
That was in 1983. Today, Ferri is 52—and more inspiring than ever. Though she officially retired in 2013, Ferri recently returned to the stage, showing off still-solid technique (pointework included) and her singularly intoxicating perfume. This June, she'll even dance Juliet in Kenneth Macmillan's Romeo and Juliet—one of her signature roles—with American Ballet Theatre. She's pretty much the only 52-year-old who can make a convincing Shakespearian teenager.
British makeup company Boots just put out an ad that highlights Ferri's impossible youthfulness in a jaw-dropping way: It has her dancing alongside a hologram of her baby self. And here's the thing: "Now" Ferri? She's even more luminous than "Then" Ferri.
It's #MotivationMonday amazingness, and come Wednesday it'll be #WCW everything, and on Thursday we'll watch it again because it's also kind of #TBT perfection. But no hashtag is going to do this thing justice. Just watch it:
May. 02, 2012 03:51PM EST
Nothing says "dancer" like a borderline-unhealthy obsession with feet—beautiful, pointy, archy feet. Ballet dancers are particularly foot-centric. In fact, some serious bunheads (*cough cough* 15-year-old me *cough*) pride themselves on their ability to identify a dancer solely by her feet.
Well, I'm putting you all to the test. Below are the feet of four famously foot-tastic ballerinas: Paloma Herrera, Svetlana Zakharova, Alessandra Ferri, and Sylvie Guillem. Can you guess which drool-worthy tootsies belong to which dancer?
(Experiencing the agony of de feet? Click here for the answers!)
1)

2)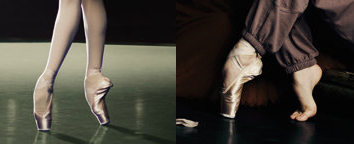 3)

4)

Feb. 14, 2012 11:46AM EST
Most people celebrate Valentine's Day with candy hearts and teddy bears and red roses. But much as I'm a total sap for all of that stuff, my favorite VDay tradition is watching this clip of Alessandra Ferri and Julio Bocca in the balcony pas de deux from Kenneth MacMillan's Romeo and Juliet. (It's from the 1998 video American Ballet Theatre Now: Variety and Virtuosity.)
I used to love this film for the wrong reasons. Pretty feet and legs were at the top of my bunhead checklist when I was 15, and Ferri's ridiculous arches were enough to keep me hitting rewind for days. But as I grew up a little, I began to understand the power of Ferri and Bocca's famous partnership—particularly in this, their signature ballet. In 1998, both dancers were in the autumns of their careers. But in this recording they're utterly believable as star-crossed teenagers, vulnerable and fragile and yet completely secure in the strength of their love. And they have sublime chemistry—it's like an intoxicating perfume.
Ferri and Bocca's R&J has been compared to that of another iconic duo, Margot Fonteyn and Rudolf Nureyev. I believe that Fonteyn and Nureyev were just as magical. But while I can appreciate their rendition of the pas de deux, I've never been able to feel its power through my computer screen. I think it's the kind of thing you had to have seen live to understand (if only I'd been able to!).
I never saw Ferri and Bocca dance R&J live either. But for some reason, their film alter-egos are enough to knock me out. It's a different kind of rush. And it's my favorite Valentine's Day treat.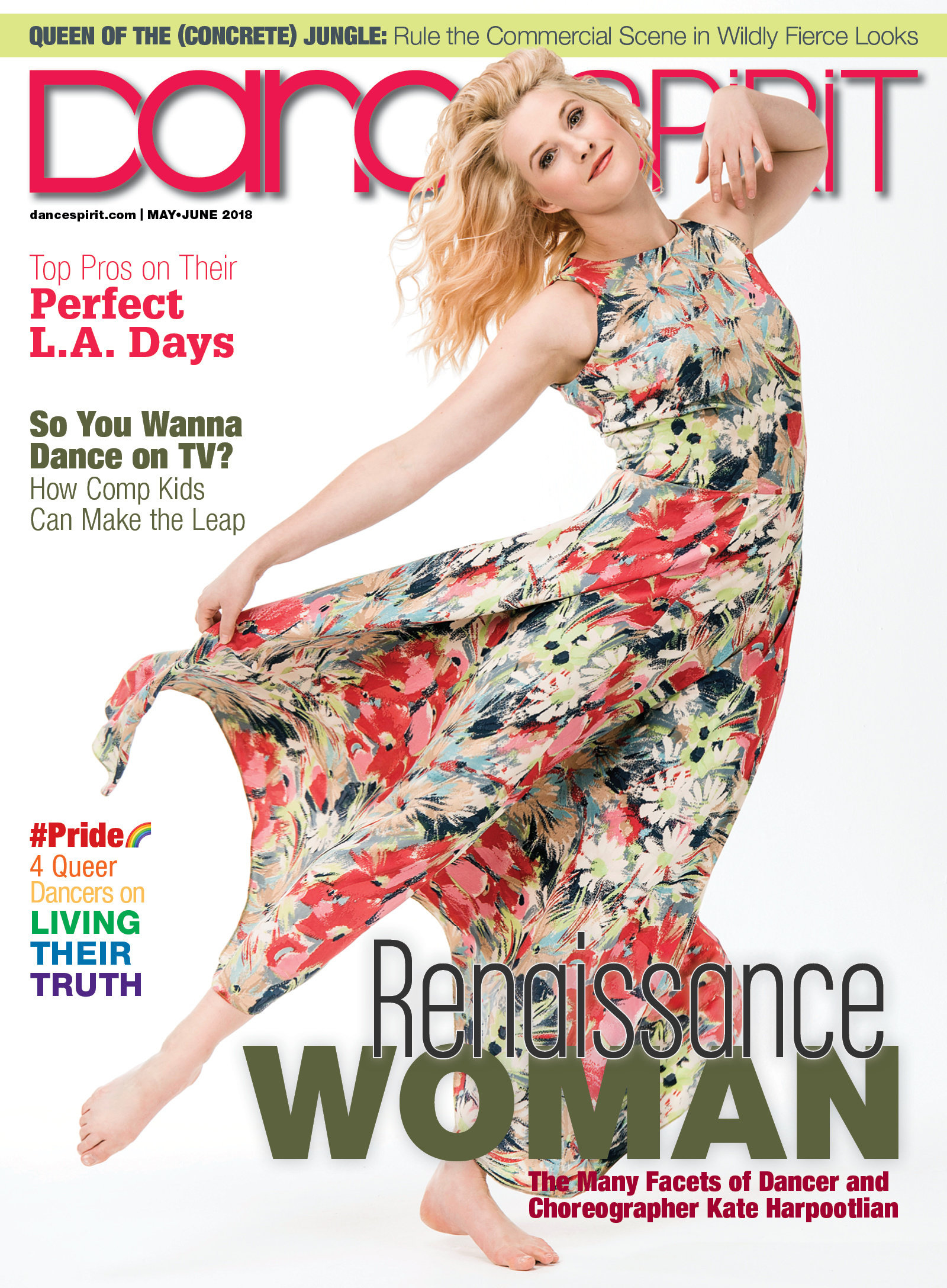 Get Dance Spirit in your inbox