Mar. 01, 2014 08:48PM EST
Some professional dancers can pinpoint the exact second they were inspired to pursue a career in dance. Others feel they've known all along. We asked nine pros to share when they decided to devote their lives to dance.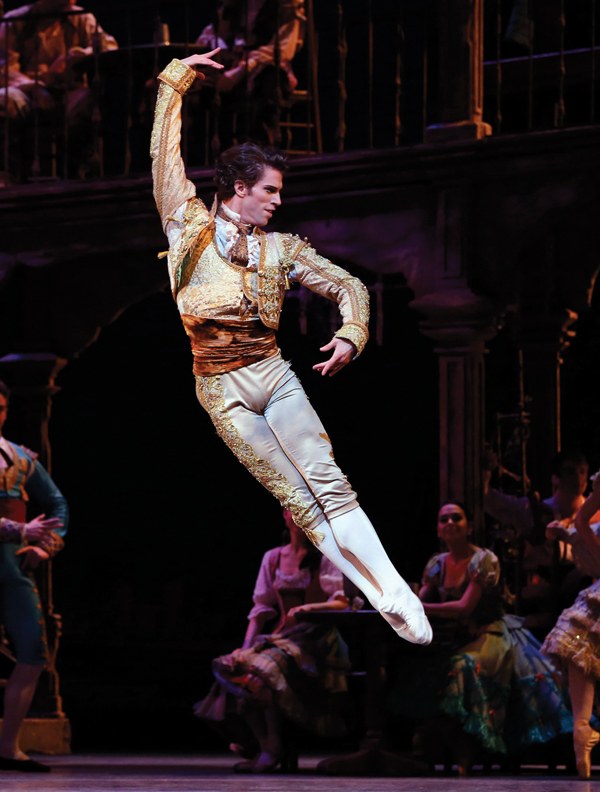 Whiteside in Don Quixote (photo by Marty Sohl)
James Whiteside
Principal, American Ballet Theatre
"When I was 12, I fell in love with old Broadway films, like Funny Girl and West Side Story. At that point, I knew I wanted to be on Broadway. I didn't know how, or when, or why—I just knew I was going to have to work like crazy to get there. So I came up with my grand scheme: I would start in ballet, then move to Broadway—and then take over the world!"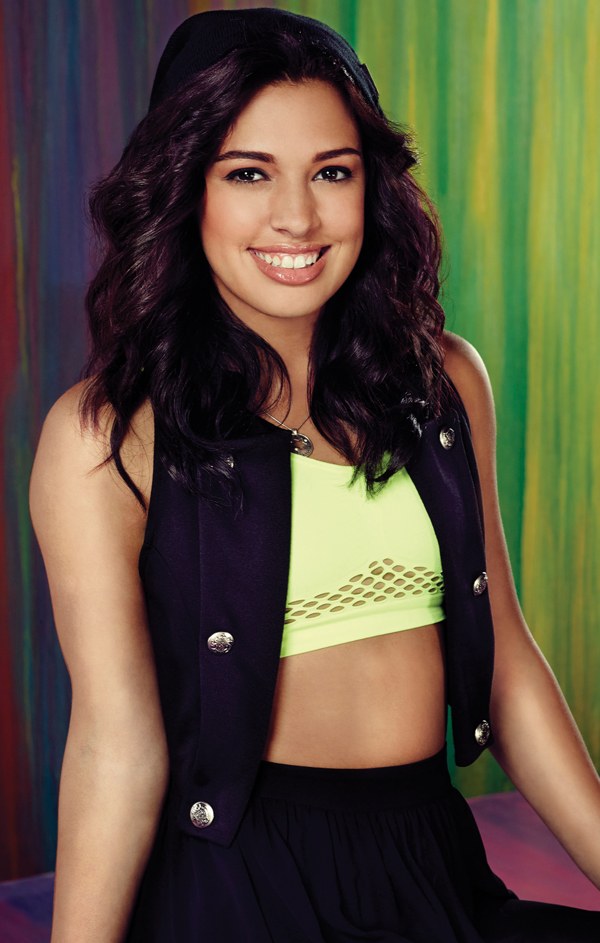 (Photo by Mathieu Young/FOX)
Alexis Juliano
"So You Think You Can Dance" Season 10 contestant
"I started dancing when I was 2, and by the time I was 11 or 12, I just couldn't see myself doing anything else. I would watch the movie Tap, and get inspired by Sammy Davis Jr., Gregory Hines and Savion Glover to take my tapping all the way to the top."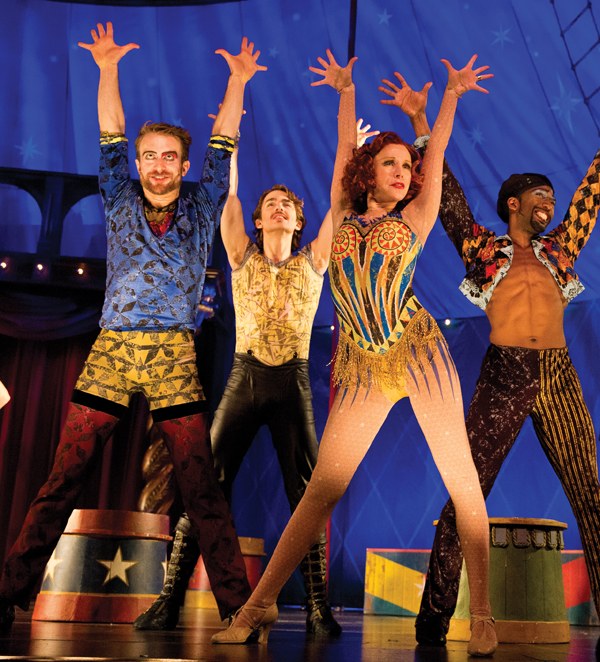 Cunliffe (left) in Pippin (photo by Joan Marcus)
Colin Cunliffe
Dancer in Pippin on Broadway
"I had two main moments that made me realize I wanted to be a dancer. First, when I was 6, I saw my brother performing in a local theater troupe in Denver, CO. While watching him sing and dance onstage, I had this crystal-clear idea of what I wanted to do—I wanted to move to NYC and be on Broadway. Then, when I saw Bob Fosse's 'Rich Man's Frug,' I knew I wanted to be a Fosse dancer."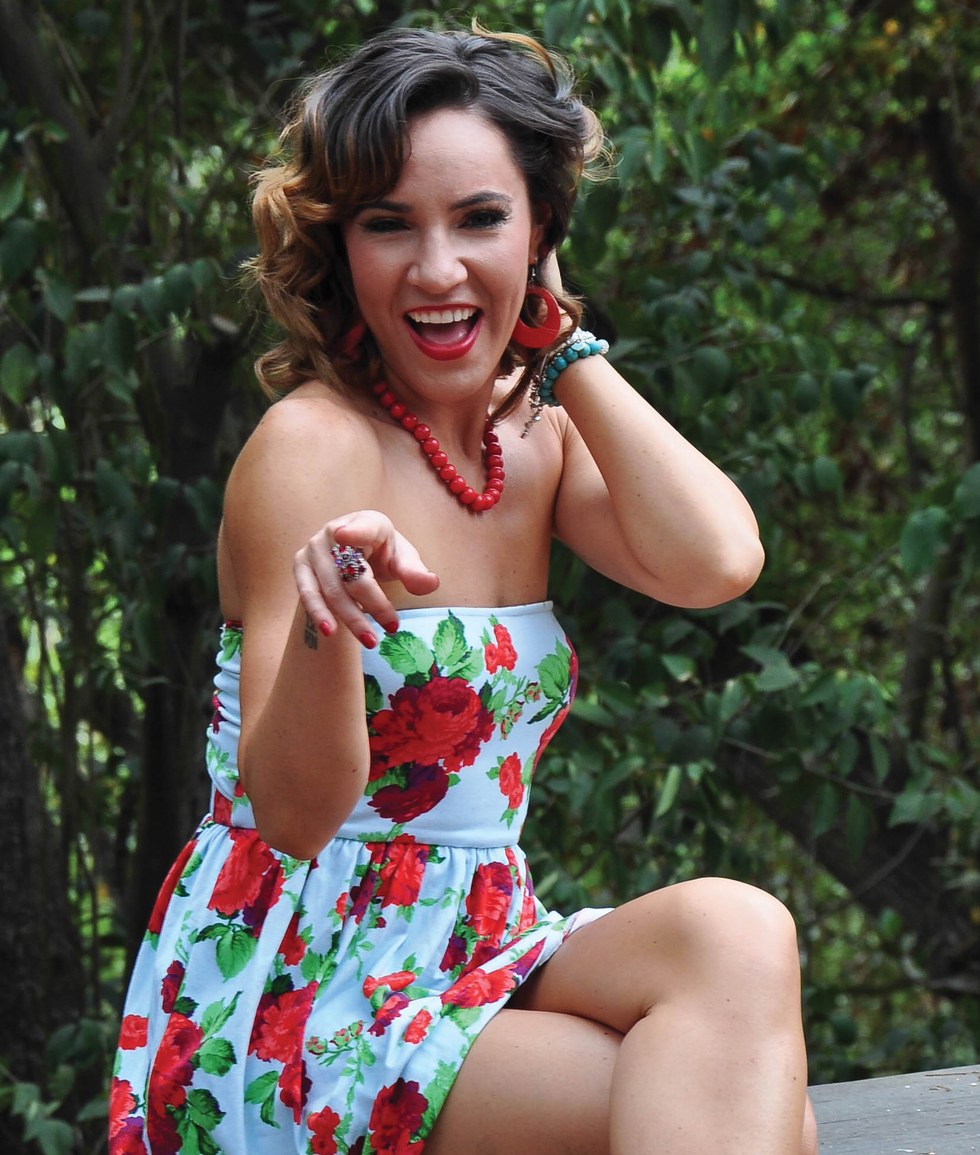 (Photo by Nika Shneyder)
Riquel Olander
"America's Best Dance Crew" alum, member of We Are Heroes crew
"I grew up studying at a dance studio in Idaho where there were no hip-hop classes. It wasn't until I visited my sister in L.A. at 16 that I experienced popping, waving and all different kinds of hip hop. That trip was my great awakening."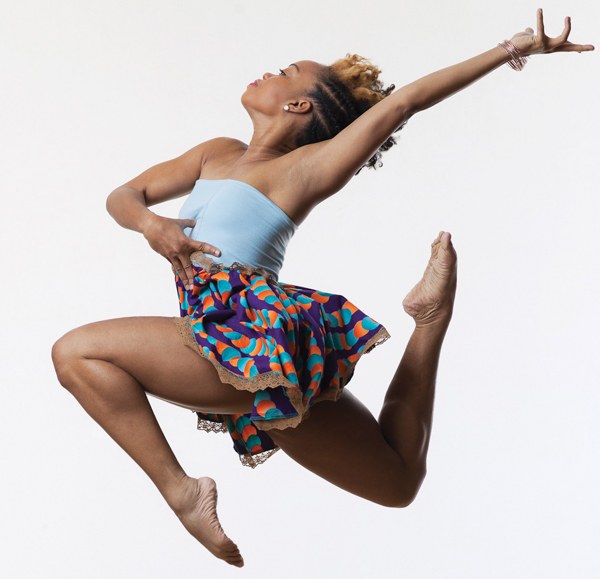 (Photo by Christopher Duggan)
Camille A. Brown
Artistic director and choreographer of Camille A. Brown & Dancers
"In school, they used to tell us about becoming a lawyer or a doctor, but they never mentioned becoming a dancer. It wasn't until I began taking classes at Fiorello H. LaGuardia High School of Music & Art and Performing Arts and The Ailey School that I realized dance could be a profession. Being around the older dance students and witnessing their excitement as they prepared for performances made me think, 'Wow, it must be fun to travel the world doing what you love.' But there were still obstacles for me. Because I wasn't considered to have the 'ideal body' for dance, I wouldn't get picked for pieces. Eventually, I realized that if I developed myself as a choreographer, I wouldn't have to wait for others to tell me when I could perform."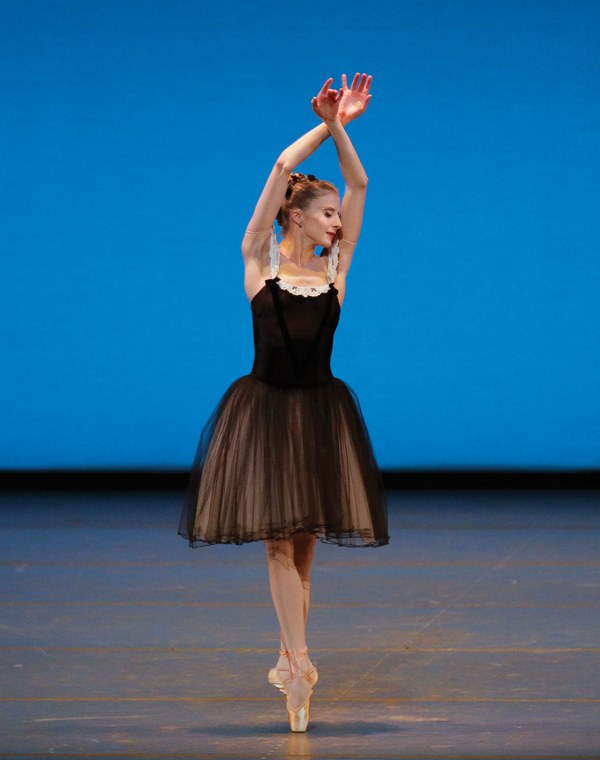 Hyltin in George Balanchine's Mozartiana (photo by Paul Kolnik)
Sterling Hyltin
Principal, New York City Ballet
"I was always a tomboy, so when I initially started dancing, I didn't like it very much. When I was 12, my dance teacher told me to go to a School of American Ballet summer course audition, so I went. When I got to the audition, I was so overcome by nerves that I could barely pick up the combinations. That's when I realized I cared about dance more than I thought. And when I got into the program the following year and saw NYCB perform at Saratoga Springs, I knew I wanted to dance with the company one day."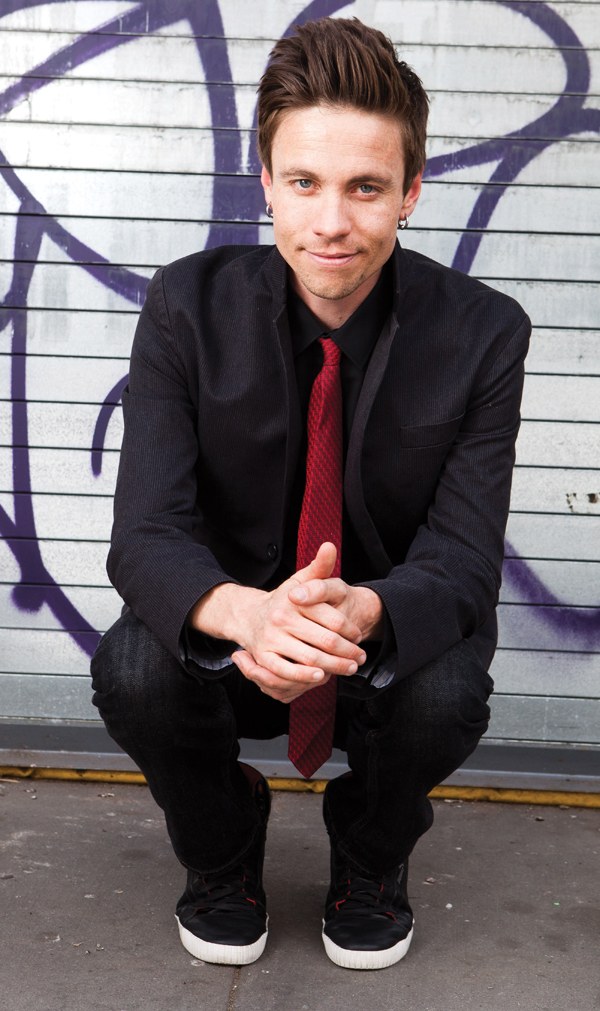 (Photo by Matthew Murphy)
Danny Wallace
Executive director of 24 Seven Dance Convention
"My parents owned VHS tapes of Singin' in the Rain and A Chorus Line, and I used to watch them every day after school. When I was 6 or 7, I told my mom, 'Hey, I want to dance!' At that age, I didn't even know dance was a way people made money. But I knew it was what I wanted to do for the rest of my life."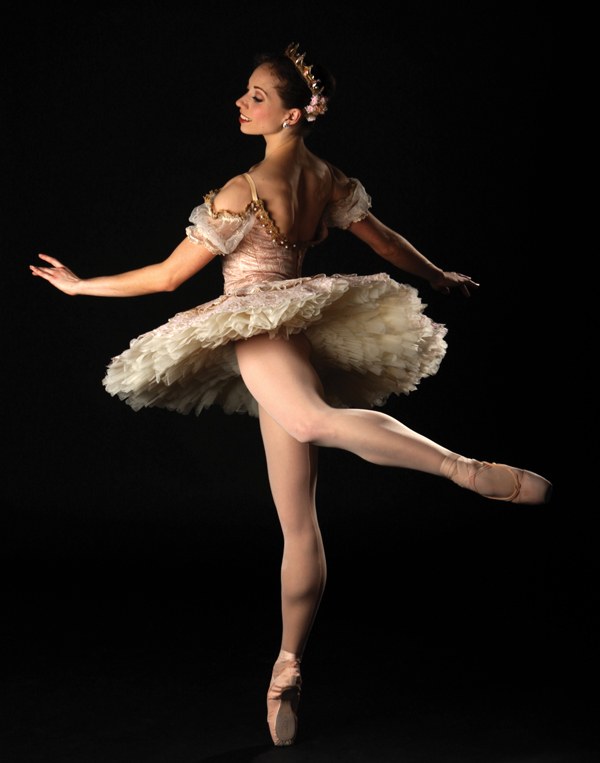 Lawrence in The Sleeping Beauty (photo by Ryan Galbrath)
Katherine Lawrence
Principal, Ballet West
"I never had a moment when I said, 'I'm going to be a dancer.' I just always knew it. My mom put me in creative movement classes when I was 4, because I was already dancing around the house. In high school, I told her, 'If I'm going to do this seriously, I need to move to a professional school where I can get better training.' That's when I switched to the HARID Conservatory."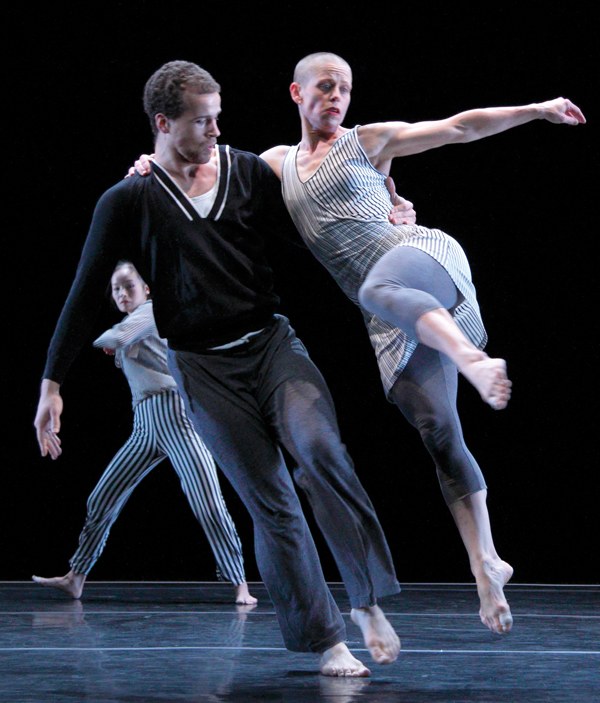 Nugent with Talli Jackson in Bill T. Jones' Ravel (photo by Paul B. Goode)
Jennifer Nugent
Former dancer with Bill T. Jones/Arnie Zane Dance Company
"When I was 14, I wanted to be a commercial jazz dancer because I grew up in that world. My dance friends and I would spend hours learning all the dances from Flashdance and Saturday Night Fever and then choreographing new versions. So I danced professionally in the entertainment industry until I was about 21. Then I saw something that changed my course: After watching a performance by the modern group Houlihan and Dancers, I found myself very worked up. I realized that through modern and improvisation, I could achieve a deeper connection with dance. From that point on, I was fully committed to becoming a modern dancer."
Tap
Nov. 01, 2013 01:30PM EST
Every tapper has go-to improv moves, but the key to staying fresh is switching up the steps you lean on and finding new ways to think outside the box. Remember: You can always take new risks within the steps you already know. Dance Spirit spoke with five pro tappers who have found unexpected treats in familiar packages.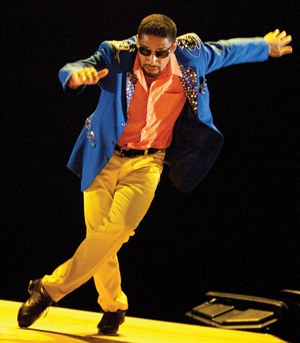 Jason Samuels Smith performing at the Joyce Theater in NYC (by Matthew Murphy/Divine Rhythm Productions)
Experiment with Melody
"You can use different parts of your foot to create a range of tones and volumes. For instance, there are a lot of ways you can use the hard heel—which is made up of thick leather and a metal tap—on a wooden surface. You can get either a deep tone with the heel tap itself, or a squeaking, high-pitched tone when the leather scrapes against the floor. Once you start messing with tones, you can create melodies, not just rhythms. Think about your feet as melodic instruments as well as percussive ones. It can push your art in a new direction." —Jason Samuels Smith, renowned tapper who has performed at Jacob's Pillow, in the Fall for Dance Festival and on "So You Think You Can Dance"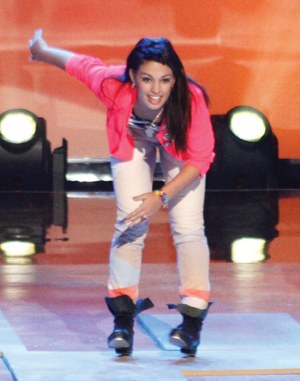 Alexis Juliano on "So You Think You Can Dance" (by Adam Rose/Fox)
Experiment with Tricks
"My thing is to get up in a toe stand and do some shuffle work while I'm there. I'll also sickle my foot and balance on the sides of my tap shoe. I'm not really hitting the tap or getting a new sound, but it's a cool look. People will think, OMG, she just fell on her ankle! But really, I'm just chilling. Then I'll play with the taps on my other foot. It's not just about the toe stand or being on the side of my feet, but about changing what I'm doing while I'm up there. Maybe I'll do cross-shuffles, or jump on my toes or slide on the side of my foot. It's always new." —Alexis Juliano, Top 20 finalist on "SYTYCD" Season 10 and member of Hands Down Tap Project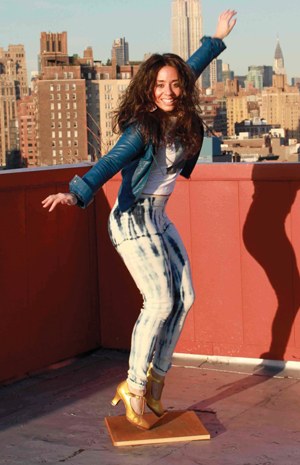 Michela Marino Lerman (by Terry Marino Lerman)
Experiment with Pauses
"In the last couple years, I've been exploring the idea of incorporating space into my dancing as much as possible. Gregory Hines talked to me about including silence between phrases. You don't just complete a series of steps and go directly into the next one. It's like punctuation. If you speak in run-on sentences, people will lose track of what you're saying—it's hard to follow. If you use pauses and silences within your dancing as a form of punctuation, they can add tension or drama. The audience will hold on to what you're creating and take it in." —Michela Marino Lerman, faculty member at the American Tap Dance Foundation and host of a weekly jam at Smalls Jazz Club in NYC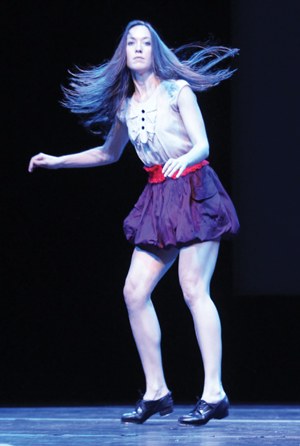 April Cook in Michelle Dorrance's The Machine (by Propix/The Pulse On Tour)
Experiment with Weight Shifts
"I like playing with the weight behind my steps. I can get a deeper or stronger tone depending on where my weight is. For instance, if you're doing a toe drop on the right foot, you tend to have all your weight on your standing left leg. But if you let your right side take some of your weight during the toe drop, it will amplify the sound.
This idea can completely change a step you already know well. Take paddle-rolls, which have four sounds—heel drop, dig, brush and step. You can do it evenly—'1 and 2 and 3 and 4 and'—so the counts are all the same volume and tone. Or you can put more weight behind one of those four sounds, like the dig. Then you'd have '1 and 2 and 3 and 4 and.' It's the same rhythm, but by changing where the weight is dropped, the dynamic changes."
—April Cook, tap teacher at Broadway Dance Center in NYC who has performed with Michelle Dorrance and Savion Glover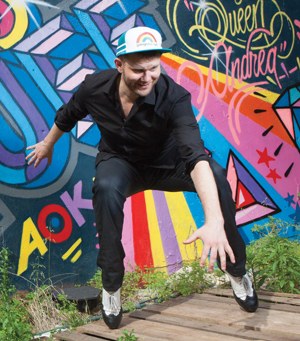 Nicholas Young (by Guido Mandozzi)
Experiment with Texture
"Technology has really taken my freestyling into a new frontier. Recently, I started playing with a loop pedal [which records and plays back the beats you make on repeat, so you can layer phrases or rhythms on top of one another]. It lets me create a whole composition by myself during a performance. You can do this with looping apps on your iPhone or iPad—my favorite is Loopy HD. Just hold the phone down by your feet and start by tapping simple steps that will repeat. First think about a bass line, then a simple drum beat, and then add different elements on top of that. Create a groove, and once you have that, solo to it."  —Nicholas Young, faculty member at Steps on Broadway in NYC and former cast member and rehearsal director for STOMP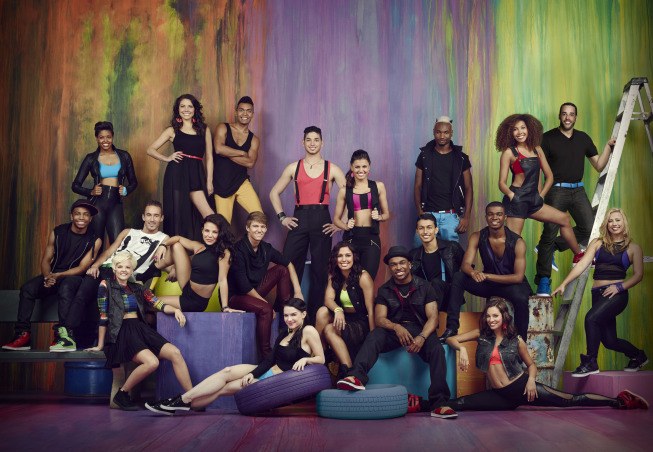 And the Top 20 finalists are: (bottom row L-R) Malece Miller, Amy Yakima, Makenzie Dustman, (middle row L-R) Fik-Shun, Tucker Knox, Brittany Cherry, Nico Greetham, Alexis Juliano, Jade Zuberi, Paul Karmiryan, Curtis Holland, Mariah Spears (top row L-R) Jasmine Harper, Jenna Johnson, Carlos Garland, Alan Bersten, , Hayley Erbert, Bluprint, Jasmine Mason and Aaron Turner (by Mathieu Young/FOX)
I kind of can't believe this week's episode lasted a full two hours: it went so fast! There was so much classic "SYTYCD" drama to focus on, it felt like the episode was over before Mary Murphy could even mention the Hot Tamale Train. Along with plenty of nail-biting moments as the Top 20 were chosen, Cat Deeley kept reminding the audience that there'd be a total of ten (!!!) performances squeezed in between footage of anxious would-be Top 20-ers facing the judges. Yet among all this craziness, a few moments still managed to really stand out from the rest:
1. Aaron Turner made it into the Top 20 at the last minute! Aaron had gotten cut at this very point last season, and we all thought that history would repeat itself in Season 10 as the judges told Aaron he was going home. But lo and behold, Emilio Dosal's unexpected injury freed up a spot for Aaron! You can't really get excited about such a turn of events, but points to Aaron for his amazing performance in Anthony Morigerato's tap routine last night—way to prove that you deserve to be on the show.
2. Tucker Knox is in! Yay! Call me cynical, but it seems like everybody on reality TV has to have a tragic sob story—and the (arguably excessive) on-camera waterworks to go with it. But Tucker's history really grabbed me. (After a serious car accident, his ability to walk, let alone dance, was in grave danger.) Tonight, Tucker cried tears of joy after dancing the Stacey Tookey routine, left almost inarticulate by how his life has changed since the accident. But I still can't decide if Mary Murphy totally ruined the genuinely emotional moment when she cooed, "You're just overwhelmed, aren't you?" Awkward.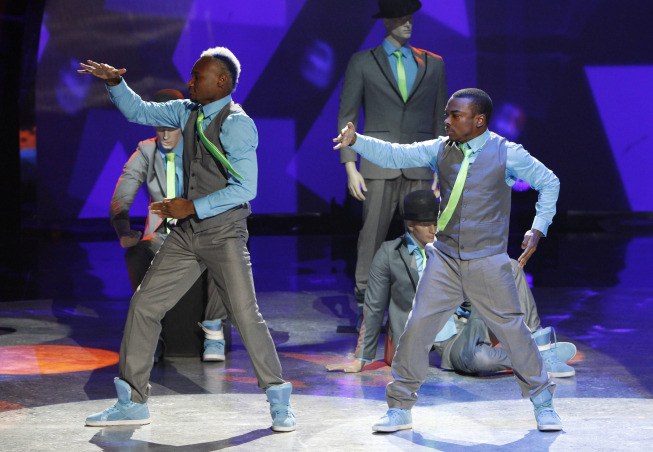 (L-R) BluPrint and Jade Zuberi: the biggest things in animation since Cyrus (by Adam Rose/FOX)
3. Against the odds, both Jade Zuberi and Dorian "Bluprint" Hector made the Top 20. The "SYTYCD" producers were totally messing with our minds here: the decision came after dramatic footage was shown of Jade's struggles with partnering, tWitch repeatedly told Bluprint to "come back and see us again" and Cat wondered out loud several times whether there was a spot in the Top 20 for an animator. Who would've known that both animators would make it through? I know I'll be on the edge of my seat for the rest of the season where these two are concerned. Will Jade and Bluprint become a dream team or bitter rivals? Or will they just crash and burn under the pressure of having to perform new styles?
4. Did anyone else notice that Amy Yakima and Jasmine Mason had Sonya Tayeh-style topknots for their victory performance (which, um, Sonya Tayeh choreographed)? I certainly hope that was a conscious choice, or it would just be too funny a coincidence. Mary called them "princess warriors," but I thought they looked more like Amazons from outer space—in the fiercest way possible, of course.
5. Christopher Scott's sand routine for the top 10 guys. This was just so cool that I almost wish it had been the episode's final number. It seemed like choreographer Scott got really excited about carrying out the concept of the piece, which he described as man "manipulating the earth." With epic music and stunning visuals (strong, tough-guy hip-hop danced while sand floated through the air), this number made me think of Cirque du Soleil. Even Nigel was blown away (sorry, I couldn't resist the pun). He raved, "When I die, I would like you to dance with my ashes like that." Um, whatever you say!
Since you've got a whole week to kill before another thrilling episode airs, why don't you enter our "SYTYCD" sweepstakes? You could win a trip to see the Season 10 finale live and in person!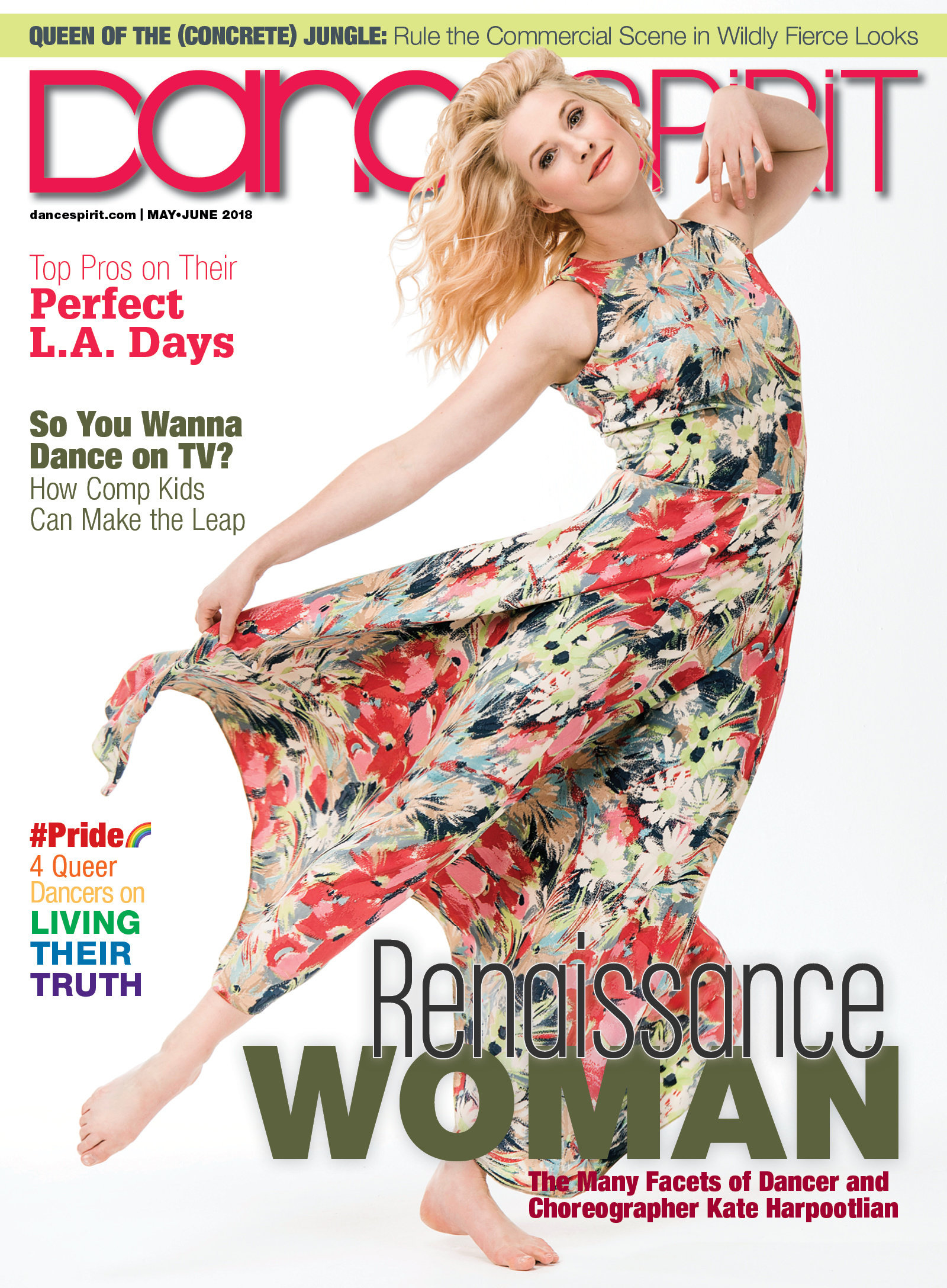 Get Dance Spirit in your inbox