Remember about a year ago, when we introduced you to the D(n)A Arts Collective? At that point it was a brand-new group founded by two extraordinary sisters: Alicia Graf Mack, one of Alvin Ailey American Dance Theater's brightest stars, and Daisha Graf, a successful commercial dancer and MBK/Epic Records recording artist. They'd just put together a one-day "Made to Move" workshop featuring artists from both of their very different, and equally amazing, worlds.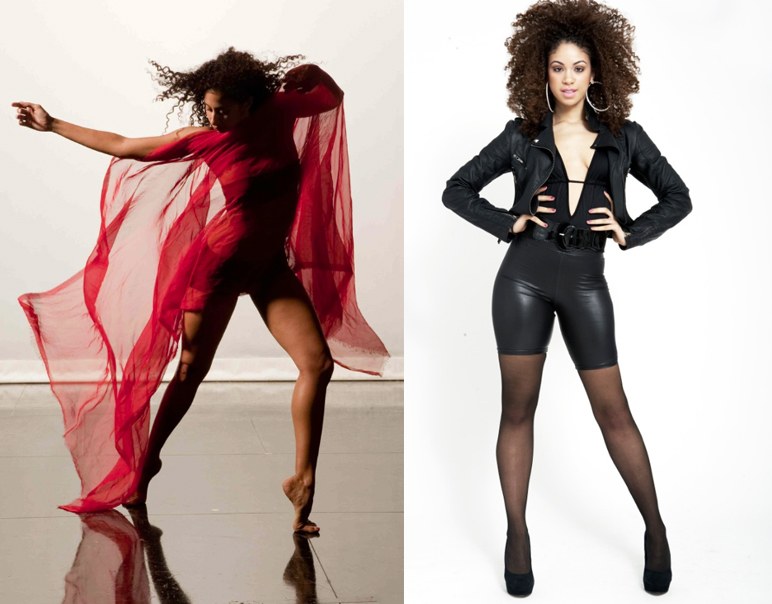 The Graf sisters: (L to R) Alicia photographed by Bob Morrison; Daisha photographed by Hao Zeng
Well, good news, everyone: The "Made to Move" workshop is back this year—and it's newly improved. This time around, there'll be sessions for two different age groups, 11–15 and 16–adult. And the instructor lineup is seriously impressive. In addition to Alicia and Daisha, classes will be led by Ailey legend Renee Robinson, renowned choreographer Ronald K. Brown, hip hop superstar Luam Keflezgy, and voice teacher Ankh Ra Amenhetep (yup, you'll be singing, too!).
The intensive will be held on Saturday, August 30th, at New York City Center Studios in NYC. Registration just opened—get on it! And while you're waiting for August to roll around, take a look at the workshop's promo video, packed with footage from last year's event.
Jan. 22, 2014 10:23AM EST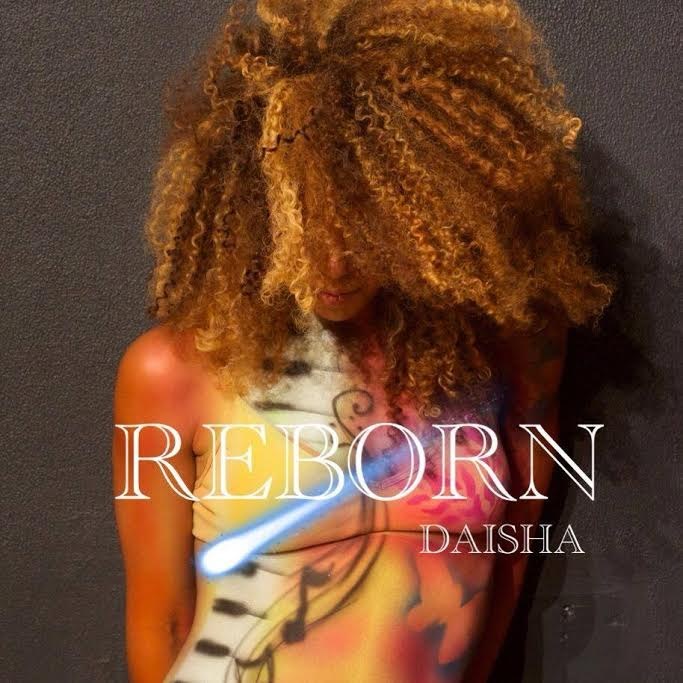 You guys already know Daisha Graf. She's the super-talented commercial dancer and recording artist who formed the D(n)A Arts Collective with her sister, Alvin Ailey American Dance Theater's Alicia Graf Mack. (Seriously, the genes in that family.)
Well, Daisha just released a new single, "REBORN"—and she wants your help choreographing the music video.
How, you ask? Just download the single (for free!) here, come up with some great choreography (we know you guys can deliver), upload your video to YouTube, and post a link to Twitter, tagging @iamthedaisha. The winner, chosen by Daisha herself, will see his/her moves featured in the "REBORN" video. Easy as that.
You'll need to act quickly, though—the "REBORN Choreo Challenge" entry deadline is February 1. Get choreographing!
Jul. 17, 2013 11:35AM EST
Here's the understatement of the year: Daisha Graf and Alicia Graf Mack aren't your average sisters.
Daisha is a commercial dance and music success story who's worked with the likes of Beyoncé and Rihanna. Alicia is a celebrated concert dancer who's performed with Dance Theatre of Harlem and Complexions Contemporary Ballet and is currently a member of Alvin Ailey American Dance Theater.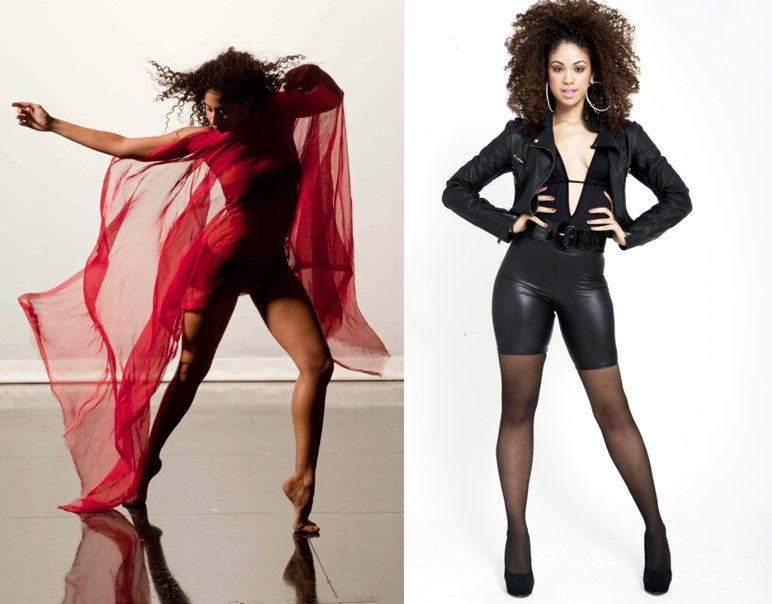 The Graf sisters: Alicia (left) photographed by Bob Morrison; Daisha photographed by Hao Zeng
The dynamic duo recently decided to join their impressive forces to create the Daisha and Alicia Graf Arts Collective, aka D(n)A Arts. The new company's goal is to present dance, music and other arts workshops—and its first program, the one-day Made to Move dance intensive, will take place on August 31 in NYC. (There are still a few spaces available—apply here!)
DS talked to the sisters about their new organization and how they hope to help aspiring performers.
Dance Spirit: What was the inspiration for D(n)A Arts?
Alicia Graf Mack: Daisha and I have both been dancing professionally for several years, but we'd never had a chance to work together. We wanted to give back to the dance community, because we've been so inspired by the mentors we've worked with.
Daisha Graf: We both have such a passion for the arts that we figured, why not keep it in the family, do something together, and have a bigger impact? And we purposely didn't call it "dance collective," but "arts collective." We're both very dance-heavy, but I'm also a recording artist, and both of us played piano our whole lives. We're hoping to do more intensives that explore music, or photography, or theater—all of that is important.
DS: How do the two of you complement each other?
DG: We're kind of the perfect yin and yang, because we're in two completely different dance worlds. In this intensive we're hoping to show all the different ways you can blend them both to be a well-rounded dancer—and in the end, get more work.
AGM: We both have the same sense of responsibility. We've received so much information during our journeys in the dance world, and it's our responsibility to share that information with others. And we both want to figure out a way to make the dance community tighter. Dancers are special, and we should know and feed off each other. Just as we can teach and inspire them, these students can inspire us.
DS: How did you put together the Made to Move intensive? You have such an amazing list of teachers—Renee Robinson, Ronald K. Brown, Rhapsody James...
AGM: We thought about the people who have made the largest impacts on our own lives.
DG: We decided it'd be really interesting to have all types of styles in a single day—instead of a hip-hop intensive or a ballet intensive, you're studying ballet, contemporary, African, hip hop and singing! Normally you'd have to go to five different places to get all of that.
AGM: The overall theme of the Made to Move intensive is the transition from student to professional, so we also assembled a professional panel that will discuss that process with the students for an hour. The list isn't set in stone yet, but so far it includes American Ballet Theatre's Misty Copeland, E! Entertainment founder Alan Mruvka, Antonio Douthit of Alvin Ailey and some agents from Clear Talent Group.
DS: What are you hoping participants will take away from the Made to Move intensive?
AGM: Number one, we want them to have a relationship with us. We want to start a dance family. I love students; I love the energy they bring. I want them to feel like my door is open to them. I also want dancers to know they shouldn't limit themselves to one style. You have to learn how to wear many hats and change them out quickly.
DG: We want the students to open their minds over the course of the day—because they might end up falling in love with a totally new style of dance. We're also going to extend some personal mentoring to a couple of the exceptional dancers, so they have a sort of big sister to talk to about their careers.
Mar. 29, 2013 10:44AM EST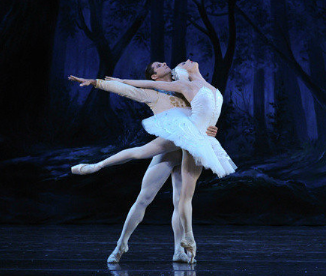 ABT's Veronika Part and Marcelo Gomes in "Swan Lake," part of the gala program. (photo Siggul/Visual Arts Masters)
Nobody puts on a ballet gala quite like Youth America Grand Prix. Their must-see performances routinely feature bold-faced names from all over the world. Watching all those ballet superstars sharing a single stage is one of those experiences that'll give you goosebumps.
Well, here's your chance to see one of the competition's most impressive galas for the price of a movie ticket. Emerging Cinemas—which has been broadcasting some seriously impressive shows recently—will beam YAGP's "Ballet's Greatest Hits," performed earlier this year in Tampa, FL, to movie theaters nationwide this Sunday, with an encore showing on Tuesday.
You don't want to miss this, guys. The lineup includes New York City Ballet's Ashley Bouder and Daniel Ulbricht, Alvin Ailey American Dance Theater's Alicia Graf Mack and Antonio Douthit, San Francisco Ballet's Maria Kochetkova and Taras Domitrio, American Ballet Theatre's Veronika Part, Marcelo Gomes, Hee Seo and Stella Abrera, National Ballet of Canada's Greta Hodgkinson, Dutch National Ballet's Matthew Golding and Boston Ballet's Alejandro Virelles. Phew!
Not enough starpower there to tempt you? a) You be crazy, and b) wait! There's more: The broadcast will also be hosted by "So You Think You Can Dance" producer Nigel Lythgoe and feature interviews with soon-to-be Paris Opéra Ballet director Benjamin Millepied and the ever-awesome ABT soloist Misty Copeland.
Visit the Emerging Cinemas website to find a participating theater near you!
Nov. 06, 2012 11:11AM EST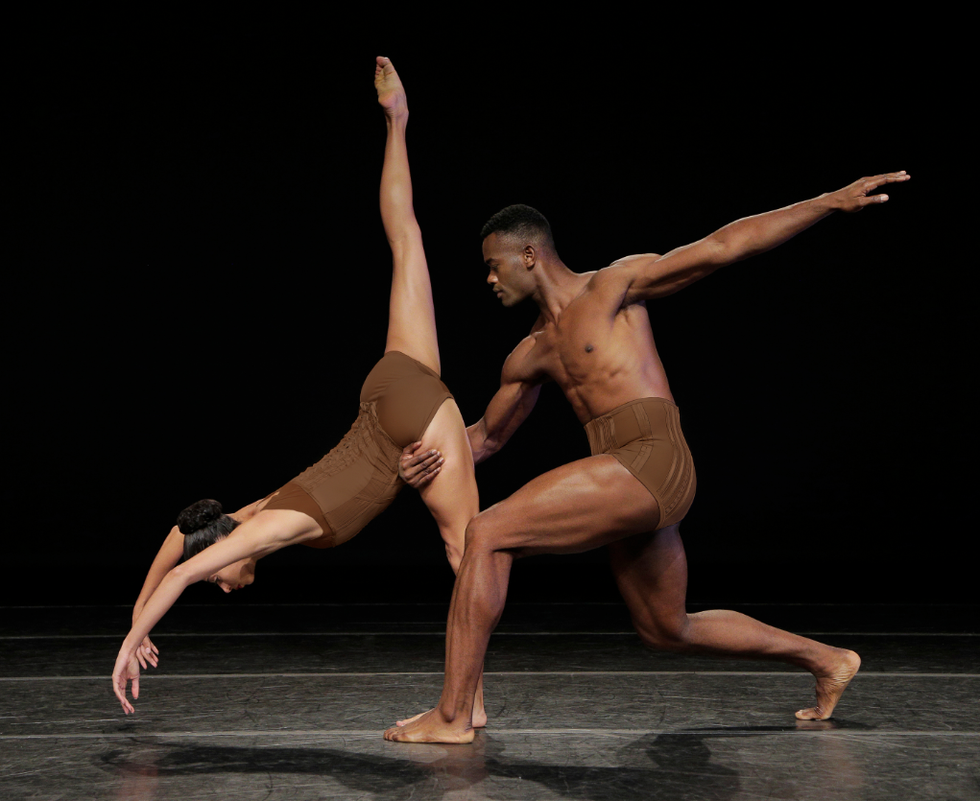 Last night, I was able to snag a ticket to Alvin Ailey American Dance Theater's "season preview" performance, a sampler of works from their upcoming New York City Center season. There was an excerpt from From Before, an earthy, polyrhythmic company premiere by legend Garth Fagan. There was the spankin' new Another Night by up-and-comer Kyle Abraham, set to Dizzy Gillespie's get-up-and-go jazz. Both pieces felt like classic AAADT fare: Vibrant, electric, seriously charismatic. Both, in other words, showed the audience a good time.
But when the company performed part of Jiří Kylián's Petite Mort, I almost lost my mind.
Are you already a Kylián fan? If not, it's time to get educated, and videos of Petite Mort are a fine place to start. (If you're a fan of "Breaking Pointe," it'll look familiar—the show included footage of Ballet West's recent performances of the piece.) Kylián, who was the director of Nederlands Dans Theater for decades, has a sleek, calligraphic style. He's especially gifted when it comes to partnering—his pas de deux are fantastically knotty and yet seamless strings of shapes. His path from point A to point B is never the obvious way, but eventually it feels like the only way.
Petite Mort is technically fiendish, and for that reason it's usually performed by top-notch ballet companies. Ailey dancers all have solid ballet training, but I wondered if this work might be a little out of their comfort zone.
How silly of me. The entire cast looked wonderful, with Jamar Roberts and Alicia Graf Mack shining especially bright. What a gorgeous, impossibly long-limbed, elegant dream team! Alicia used to be the star of Dance Theatre of Harlem, and Jamar has danced with Complexions Contemporary Ballet. Petite Mort showed off all their best classical qualities—those lines!—but they, and the rest of the Ailey cast, also brought a unique richness to the piece. These dancers weren't just taught how to move; they were born to move.
Ailey performs Petite Mort for the first time on December 7th. Get thee to New York City Center! (And for information about the rest of the season, click here.)
Apr. 20, 2012 11:18AM EST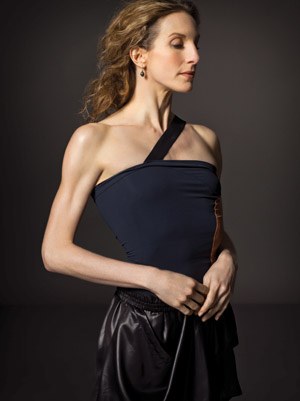 Wendy Whelan (by Henry Leutwyler)
Wendy Whelan
Principal Dancer, New York City Ballet
"One of my most memorable performances took place at the Palais Garnier in Paris in 2008, alongside dancers of the Paris Opéra Ballet. I danced the ballerina role in the second movement of George Balanchine's Symphony in C. It took a lot of mental preparation for me to get ready for that moment—dancing this monumental role at probably the most famous opera house in the world, where Symphony in C actually had its premiere in 1947.
On a more personal note, my childhood ballet teacher was a dancer with POB. She was the first person who believed in me. She told me I had the potential to make something of myself as a dancer. I proudly danced that performance of Symphony in C in her honor. I still have my pointe shoes from that night. It's the only pair of shoes I've ever saved from a performance."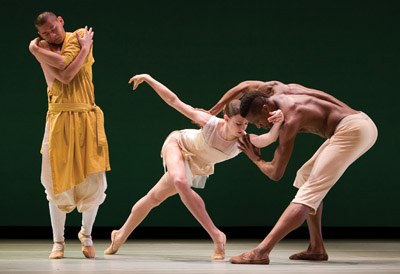 (Courtesy LINES ballet)
Meredith Webster
Alonzo King LINES Ballet
"One performance that remains clear in my memory was in Vaison-la-Romaine, in the Provence region of France. LINES danced there at an ancient open-air amphitheater. We were performing a collaboration with some of the Shaolin monks, and the feeling of being onstage with them, with ancient columns and worn bricks surrounding me and constellations in sight whenever I looked up, was overwhelmingly beautiful."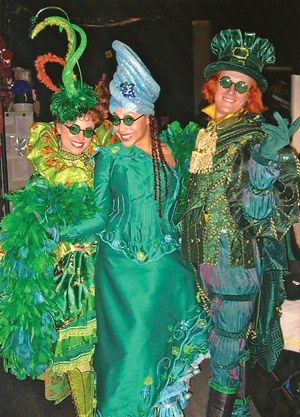 (L to R) Jennifer Di Noia, Afra Hines, Nathan Peck
Afra Hines
Ghost: The Musical on Broadway
"My most memorable performance was my Broadway debut in Wicked in 2006. Growing up I was primarily a dancer—I didn't sing or act. So doing Wicked on Broadway opened a whole new world to me. Now I'm in my third Broadway show, and I love it."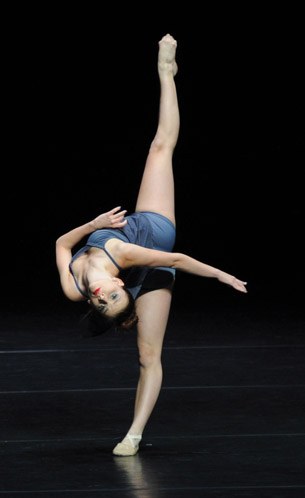 Megan Branch (courtesy Celebrity Dance Competitions)
Megan Branch
Commercial Dancer
"Last summer, I competed for the last time at West Coast Dance Explosion Nationals with my studio, Dance Connection 2. I improvised my solo, and it placed in the top three. It was a little nerve-racking knowing I would be on my own the next year pursuing my dance career, but it felt really good to take the stage that last time and give it my all."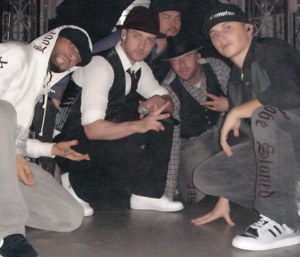 Kenny Wormald (far right) with Timberlake (second from left) and dancers
Kenny Wormald
Commercial Dancer
"When I was performing on tour with Justin Timberlake, we did a show in Boston, MA, at the TD Banknorth Garden. I'm from Boston, and just a few years prior to the performance, I'd been back home in my living room trying to learn JT's choreography. To return to my hometown performing with my favorite artist in the world was amazing. It taught me that anything is possible!"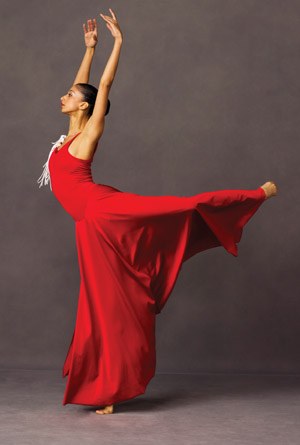 Alicia Graf_Mack (by Andrew Eccles)
Alicia Graf Mack
Alvin Ailey American Dance Theater
"I performed Memoria this last New York season—it's a piece choreographed by Alvin Ailey that I have loved since I was young. Memoria takes its lead dancer on a journey: She hears calls to go to heaven and ascends to another world. Groups of dancers move around her for much of the piece, so it feels like you're dancing in a swirl of light. It was my first season back after not dancing for three years because of a knee injury and arthritis, so the plot of transcendence was close to my heart."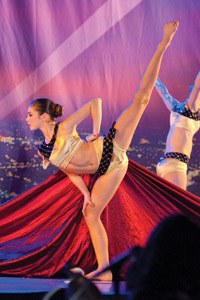 Jacalyn Tatro (Michele Welsh/Inspirations Photography)
Jacalyn Tatro
Student, Inspire School of Dance in Naperville, IL
"Last year, I performed a dance called 'The Lost Soldier' at New York City Dance Alliance Nationals. Because it was on the Fourth of July, I felt a deep connection to what soldiers go through. I think all of us were able to move people in the audience even more than we usually do at competitions."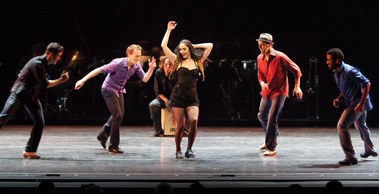 Melinda Sullivan (center) (by Richard Termine)
Melinda Sullivan
Tap Dancer
"This past October, I performed with the New York Song & Dance Company at the Career Transition for Dancers Gala in NYC. I was featured as a vocalist and tap dancer in a number called 'I've Got You Under My Skin.' I looked into the wings during the performance and saw Chita Rivera sitting there, smiling at us. I thought, 'Oh my gosh, I'm singing and dancing for one of the world's greatest song and dance women!' After the show I had the chance to meet Chita. We had an exchange I'll never forget. She was just like, 'Do your thing, girl!' "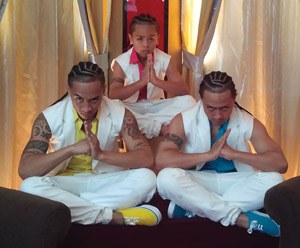 Hefa (left) and his brothers on the "DWTS" set
Hefa Tuita
Commercial/Ballroom Dancer
"Recently, my brothers and I performed a piece that I choreographed on "Dancing with the Stars." To share that moment on the stage with my brothers—to be on TV in front of thousands of people with the people I love most—was so beautiful to me. The energy was kind of spiritual; it almost brought tears to my eyes."
Feb. 10, 2012 11:53AM EST
First things first: Alvin Ailey American Dance Theater's Alicia Graf Mack is extraordinary. I initially watched this New York Times video without sound, and that was just fine: Mack's endless limbs and serene focus were enough to keep me glued to the screen. (There's some nice footage of AAADT performing Ailey's Revelations and Rennie Harris' new piece, Home, too.)
But then I plugged in my headphones and watched it again. And maybe I'm just in a bad mood today, but I couldn't stop myself from groaning (audibly—apologies to my cubemate!) at several points. Here's what bothered me: The heart of the video is a conversation between Mack and NYTimes sports columnist William C. Rhoden about how dancers are also athletes. I'm not usually one to hate on anything that gives good dancers good publicity, which this film certainly does. But really? Dancers as athletes? Is this news to anybody? It's been discussed again, and again, and again. (And those links are from a very, very superficial Google search.) We did a (great, if I do say so myself) story about it. There's even a Facebook page dedicated to it.
Why are people continually surprised by this idea? Of course dancers are athletes. Does anyone really NOT think about the physical aspect of dance as they're watching it? Even ballet, which is supposed to look effortless—part of the "wow" factor is seeing dancers conquer the sheer physical challenge ballet technique presents. In fact, companies like AAADT are sometimes accused of focusing on the athletic over the artistic.
I think we're all easily drawn in by the physical beauty of dance. (Myself included: See the first paragraph.) It's not hard to sell. And the positive thing about this video is that that superficial appeal might draw in sports fans who are otherwise intimidated by dance, who think they "won't get it." Fair enough. But as Mack says, dancers are more than athletes—so much more. And it's frustrating when dancers like Mack, who are deeply gifted artistically as well as physically, are featured in a way that essentially reduces them to beautiful shells. The famous Albert Einstein quote isn't "Dancers are athletes"; it's "Dancers are the athletes of god."
What do you think? Am I just crankypants? Or does this kind of thing bother you, too?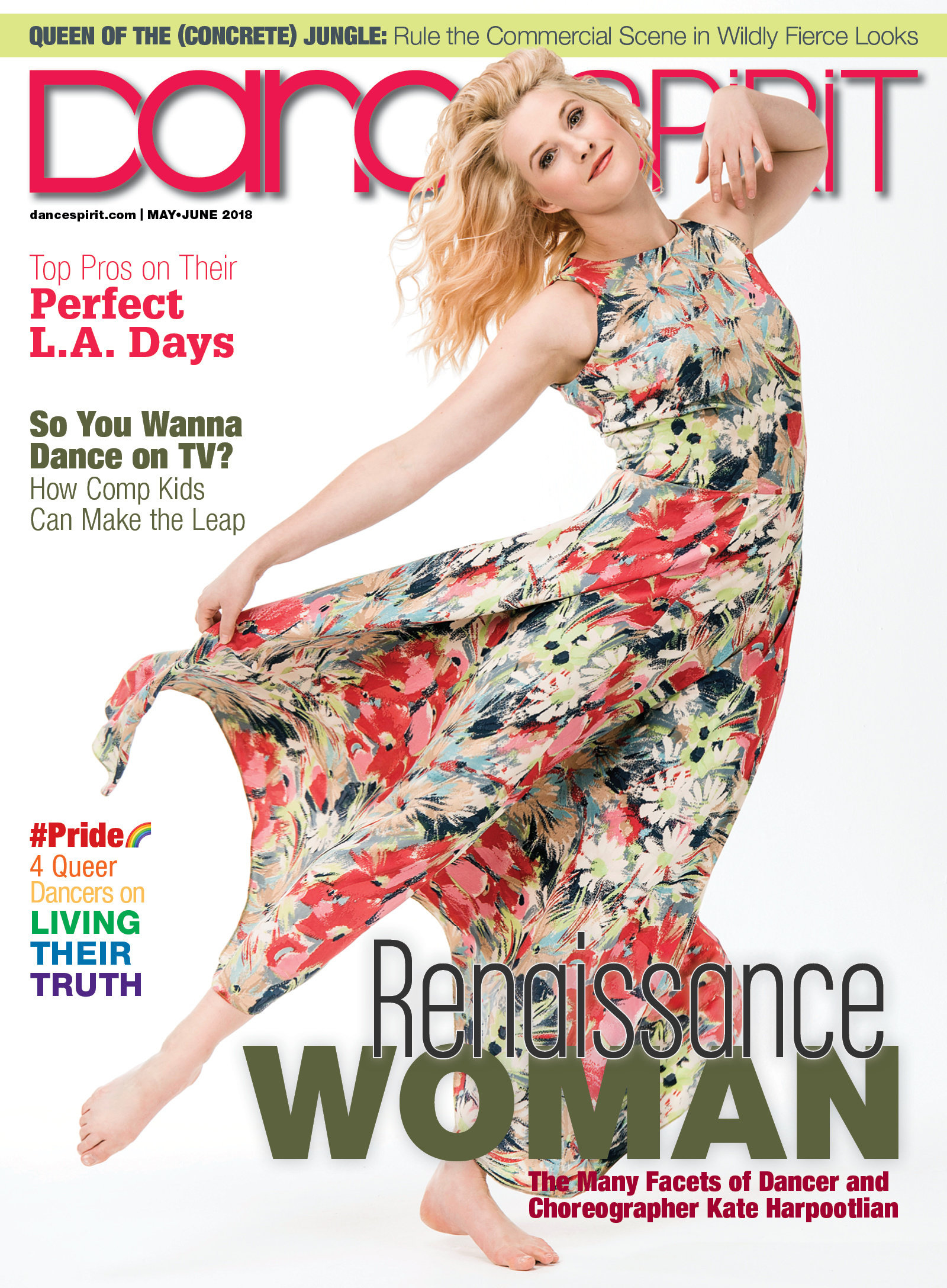 Get Dance Spirit in your inbox