NYC is bursting with promising ballet dancers this week, thanks to the Youth America Grand Prix finals held at Lincoln Center's Koch Theater. To all the competitors (at YAGP and beyond), we're shouting a big "Merde!!" your way.
We can't wait to see what amazing things these kids will do next. Don't believe us? Just take a look at these teens competing in the '90s and early '00s. They sure turned out (more than) OK.
Before she was New York City Ballet principal Sara Mearns, she was simply the amazingly talented 15-year-old Sara Mearns, competing at YAGP:
Recognize this guy? It's none other than the dreamiest of all American Ballet Theatre principals, Marcelo Gomes, competing at the Prix de Lausanne in 1996.
Here's international ballet superstar Alina Cojocaru at the Prix de Lausanne in 1997:
No surprises here: ABT soloist Sarah Lane's port de bras was just as glorious in 2002!
And San Francisco Ballet soloist Simone Messmer was just as regal at 16, competing at YAGP regional finals in 2001:
It's hard to imagine Diana Vishneva before she was a start of the Mariinsky Ballet and ABT. Nevertheless, here she is in 1994, competing at the Prix de Lausanne:
And finally, here's a special treat: Alex Wong in leopard booty shorts at the Prix de Lausanne in 2004. Go ahead, watch it sixteen times. We have.
Feb. 14, 2013 11:55AM EST
Happy Valentine's Day, everyone! Are you wearing pink? Are you eating chocolate? Are you surrounded by flowers? And teddy bears? And heart-shaped cards?
(Am I on a sugar high? Maybe! When it comes to VDay sweets, the DS staff DOES NOT MESS AROUND.)
In honor of the year's most romantic holiday, I thought I'd round up some photos of adorable real-life ballet couples dancing my favorite swoontastic ballet: Romeo and Juliet. Ready to feel the love?
First up: Royal Ballet principals Alina Cojocaru and Johan Kobborg. So happy!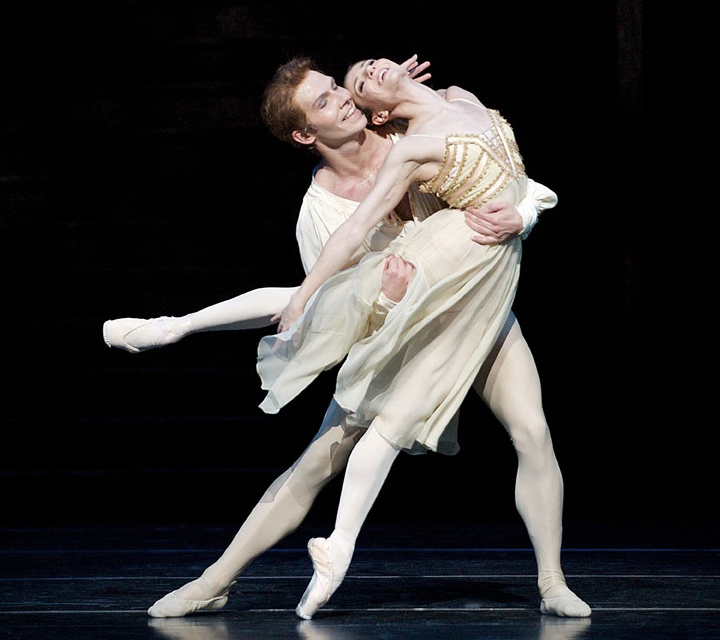 Next: Pennsylvania Ballet principals Julie Diana and Zachary Hench. Heart-clutchingly romantic!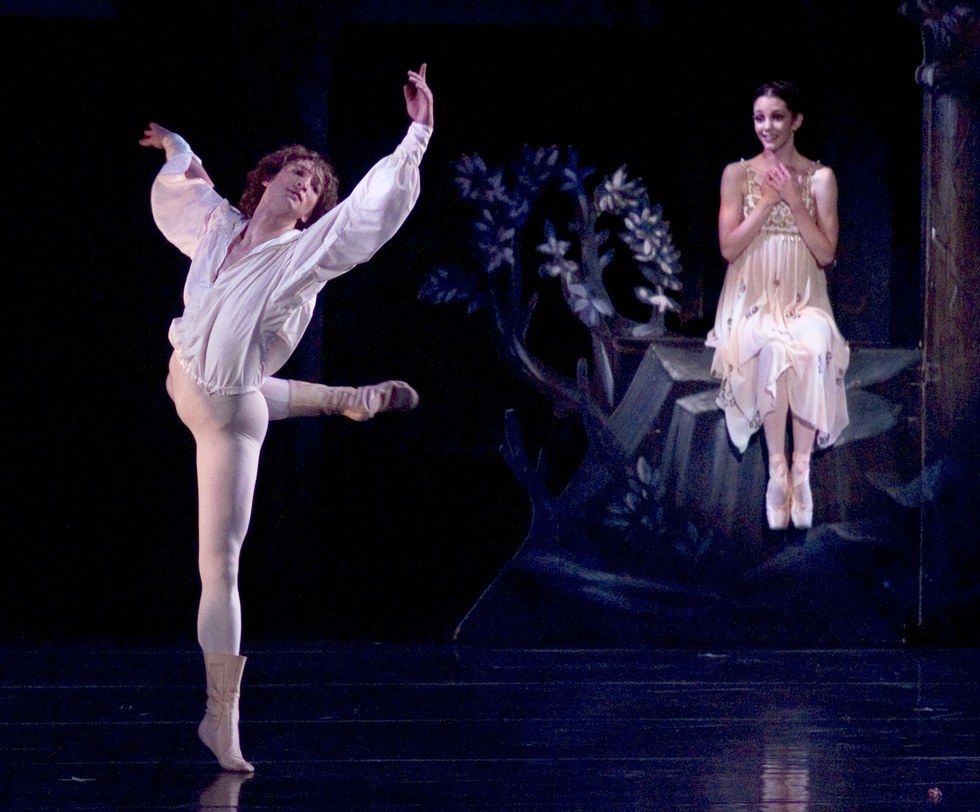 Third: international superstars Natalia Osipova and Ivan Vasiliev. Literally swoony!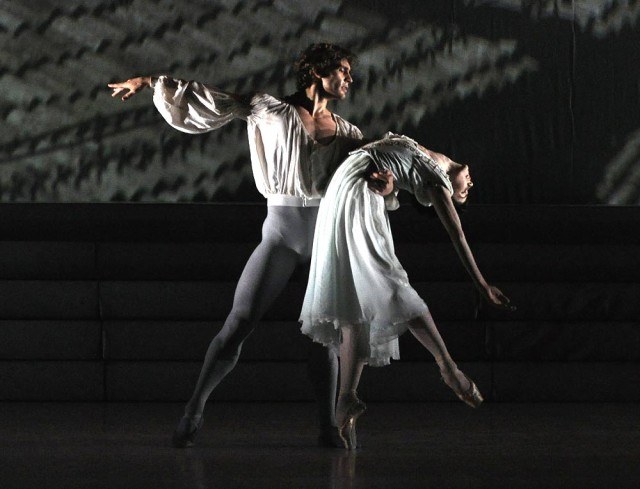 Switching things up a little: Royal Ballet principals Marianela Nuñez and Thiago Soares rehearsing R&J. The sweetest!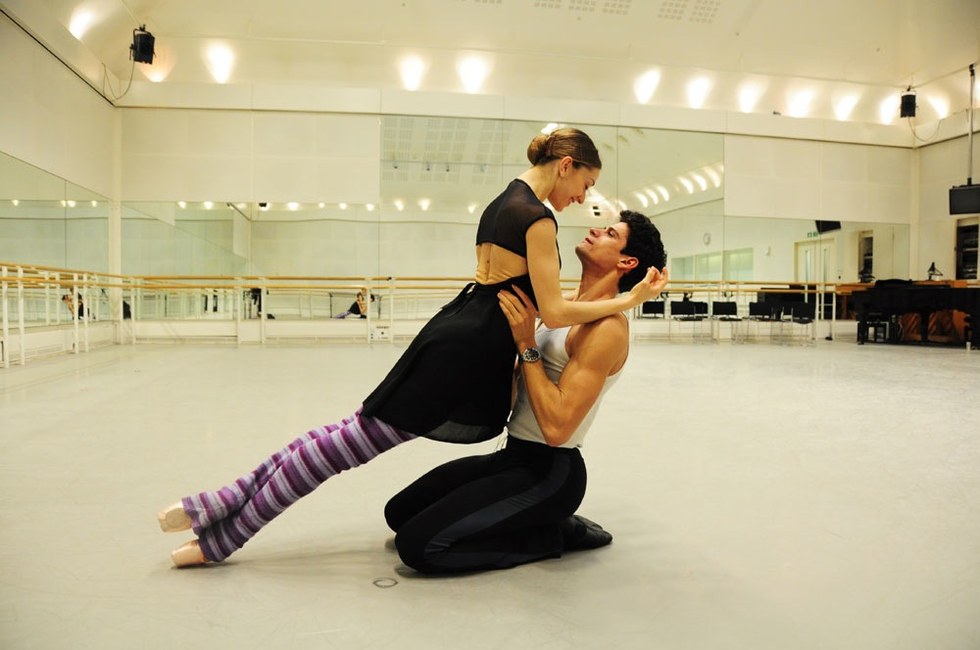 And finally: OK, I'm cheating a little. This is a photo of National Ballet of Canada principals Heather Ogden and Guillaume Côté rehearsing Nijinsky, not Romeo and Juliet. But just suspend your disbelief for a moment, alright? Because the cuteness. THE CUTENESS.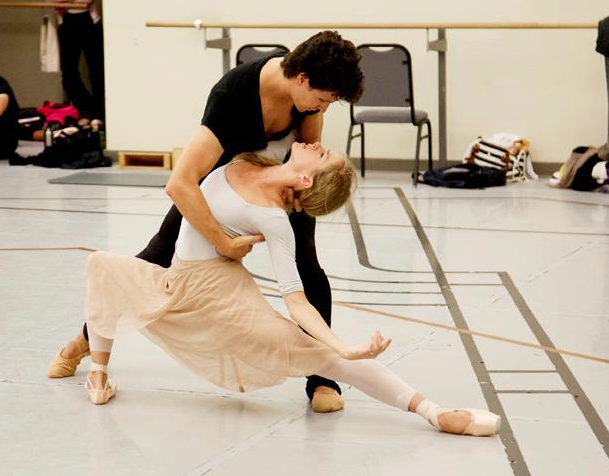 Have a lovely Valentine's Day!
Jan. 06, 2013 07:00AM EST
It seems like ballet companies are all about breaking that fourth wall these days!
If you had fun browsing through Henry Leutwyler's behind-the-scenes photos of New York City Ballet, you'll be happy to hear that The Royal Ballet recently allowed a photographer—from London paper "The Guardian"—backstage, too, to document its latest triple-bill performance. There are shots of everything from Firebird Mara Galeazzi's elaborate makeup and glamorous headpiece to sweaty, intimate rehearsal moments with superstars (and real-life super-couple) Alina Cojocaru and Johan Kobborg.
Take a look—it's the perfect way to while away a lazy Sunday morning.
(All photos by Tristram Kenton)
[portfolio_slideshow nowrap=0 thumbs=true timeout=4000 showtitles=true showcaps=true showdesc=true]
Jun. 26, 2012 11:28AM EST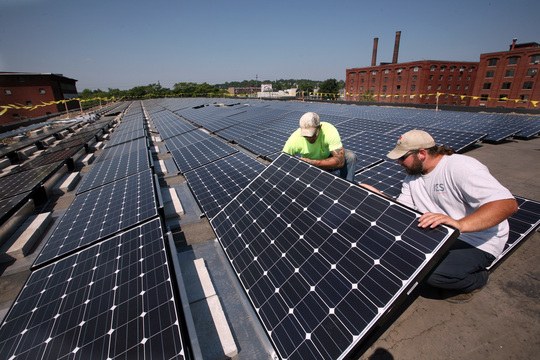 There's all kinds of shoe news this week! Yesterday you heard about the prototype shoe that can teach you how to dance. Today, check out this article about a "solar-powered ballet shoe factory."
Yup, that's right: A factory in Lawrence, MA will soon be powered entirely by solar panels that are in the process of being installed on its roof. But the really fun dance-nerd information is buried all the way at the end of the story. It turns out this eco-friendly factory is actually where Gaynor Minden pointe shoes are made—100,000 of them a year, to be exact! Apparently the space is even decorated with photos from our sister magazine, Pointe, featuring Royal Ballet principal (and Gaynor fan) Alina Cojocaru.
Who knew?
May. 14, 2012 12:17PM EST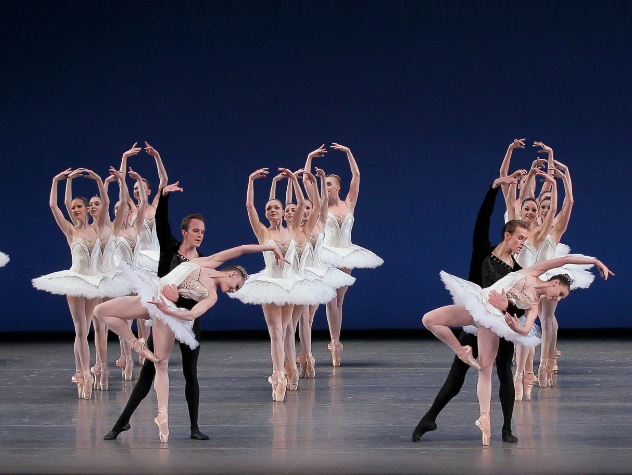 For most New Yorkers, the arrival of spring means long afternoons in Central Park, deciding to walk to the subway stop that's a few blocks farther away, eating brunch alfresco.
But for some lucky bunheads, spring means something else entirely: It's ballet gala season!
For a few glorious weeks in April and May, dance editors clutch their much-coveted single tickets and enter glamorous alternative universes: the Youth America Grand Prix gala, the New York City Ballet gala, the American Ballet Theatre gala. Yes, these glitzy events are opportunities to rub elbows with the sparkly people—ballet celebrities and celebrity celebrities both—and that's kind of fun. But they also feature a ridiculously high concentration of exciting ballet dancers onstage. How often do you get to see Ekaterina Kondaurova, Herman Cornejo, Misty Copeland, Tamara Rojo and Sergei Polunin on a single program (the YAGP gala)? How about an evening featuring nearly the entire NYCB roster, costumed by the likes of Rodarte and Gilles Mendel (last week's NYCB gala)?
Tonight is the ABT gala, and its lineup looks fantastic: nearly all the company's principals plus the likes of Polina Semionova, Diana Vishneva, Alina Cojocaru, Natalia Osipova and Ivan Vasiliev. I get a little shiver of happiness just listing all those names in the same sentence.
And though us editors don't even try to compete with the fancy people who'll make the best-dressed list, we still have a little fun with our outfits, too. After all, it's not every day that I have the opportunity to wear a floor-length pink silk skirt. Thank you, gala season!
May. 08, 2012 03:12PM EST
How amazing is the treasure trove of dance videos available online? This morning, DS editor Michael Bailey stumbled upon a gem: Clips of superstar ballerina Svetlana Zakharova as a 16-year-old student at the Vaganova Academy (she begins on the left—and sorry, embedding has been disabled):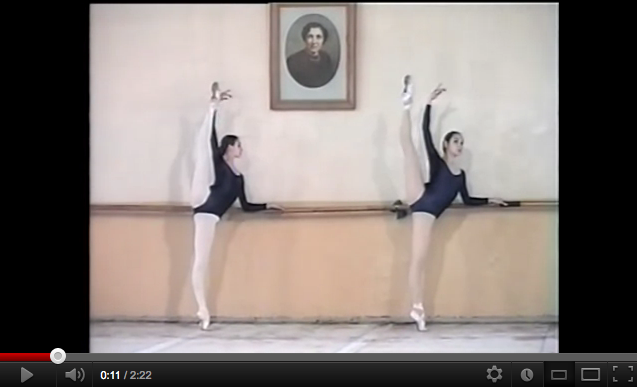 It's incredible! So young, and already so polished. It's clear she's going to be a beautiful artist.
And that got me thinking: What other "before they were stars" videos are out there? Plenty, it turns out. (Unfortunately, embedding has been disabled for most of them—but I PROMISE they're worth the click-through.)
Here's one of 14-year-old Sylvie Guillem—front and center—at the Paris Opéra Ballet School. She'd only been training for 3 years at this point!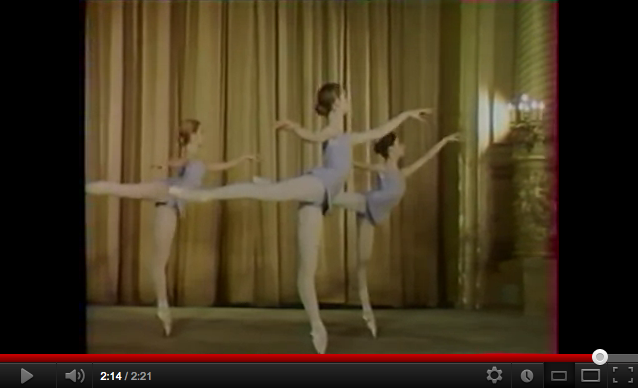 Old competition videos also provide great peeks at famous-ballerinas-to-be. How cute is current Royal Ballet principal Alina Cojocaru in this clip from the Prix de Lausanne? (She was 15. And she won.)
And here's international superstar Diana Vishneva as a 17-year-old Prix competitor: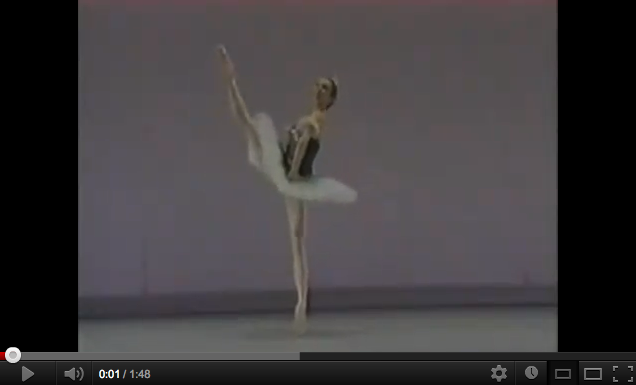 Those legs! That panache!
There's something irresistible about these videos. They show us a more vulnerable (and adorable) side of dancers we know as mature artists, for one. But you can also see the seeds of greatness in these students. I'm not just talking about their natural gifts, though yes, all of them hit the genetic lottery. I'm talking about star power—that magical, ineffable quality. Even as teenagers, they've got it.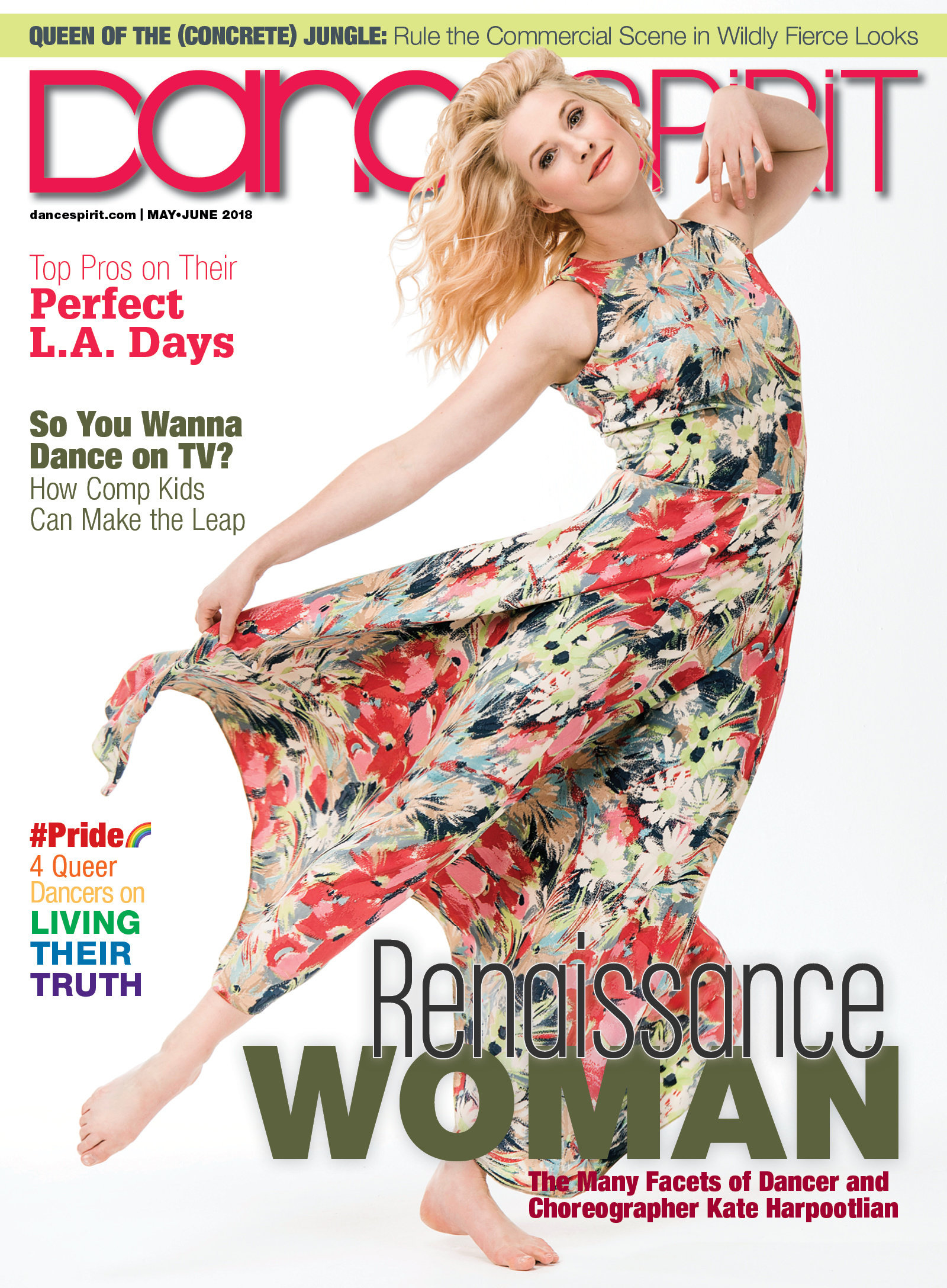 Get Dance Spirit in your inbox