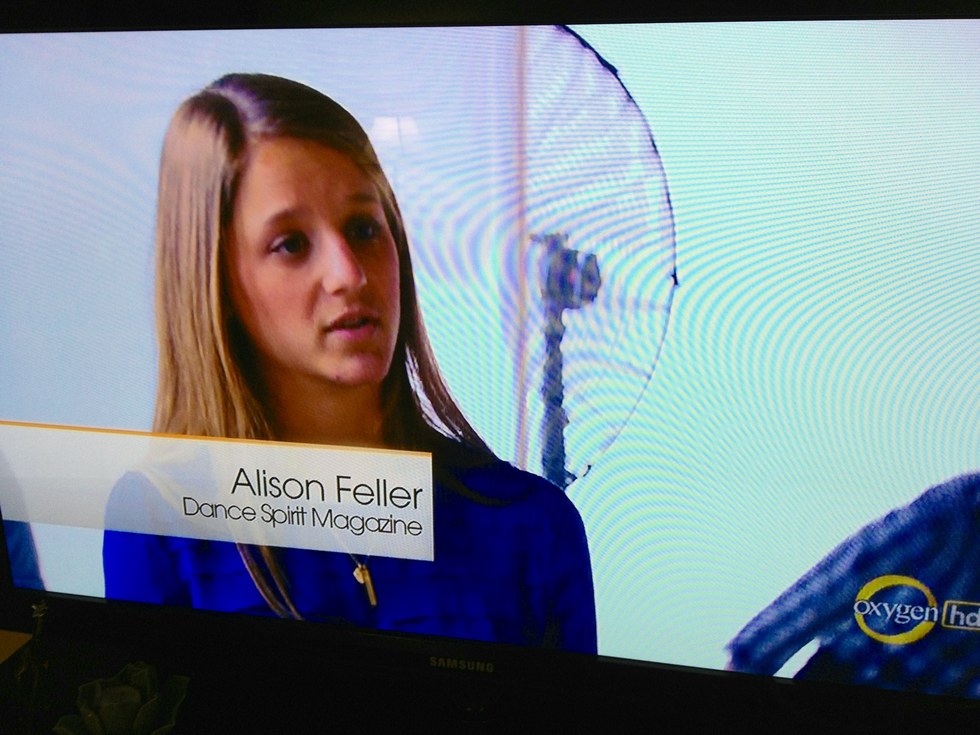 On an episode of "All the Right Moves"
When I was 16, I decided to get pretty specific about my life goals. "I'm going to be the editor in chief of Dance Spirit," I declared with conviction. So I made a plan—go to college, major in journalism, be on the dance team, move to NYC, get a job at DS, be wicked happy—and stuck to it.
Now here I am, seven years after moving to NYC, and I can proudly say that my big dream came true. I started at Dance Spirit as an editorial intern, got hired full-time as a web editor and, two years ago, was named editor in chief.
But once your dreams come true and you get to revel in them for a while, it's time to come up with new ones, right?
Today is my last day at Dance Spirit [tear!]. Without writing a long and super-sappy "last post," I'll just leave you with a few of my favorite memories...
1. The January 2013 cover shoot with Mia Michaels, Ryan Ramirez and Chaz Buzan. The trio's chemistry was unreal, and at the end of the day, Mia danced for us.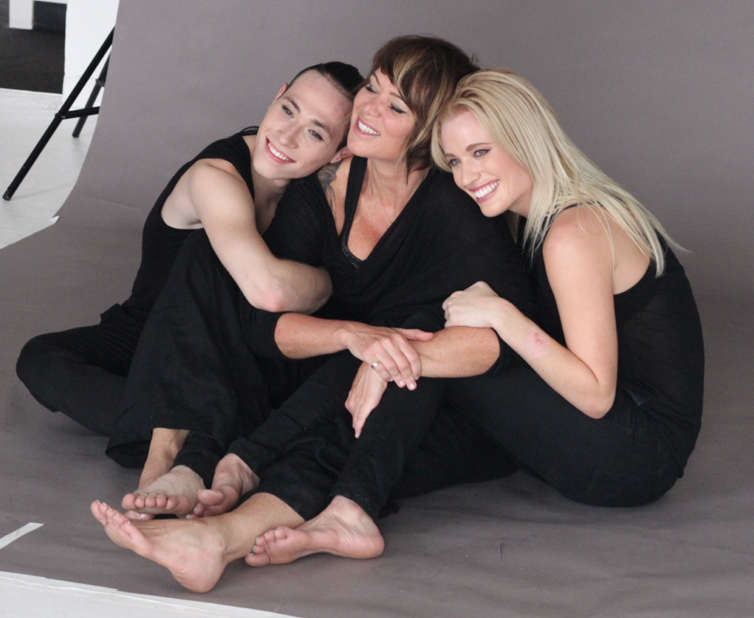 Chaz, Mia and Ryan, on such a special day for all of us
2. Getting a mid-show wink from Ryan Steele. He was on as Rudolpho in Matilda on Broadway that night. I Tweeted him during intermission, and when he came back onstage for the second act, Ryan looked right at me in the audience, smiled and winked. My cheeks were red for about a month after that.
3. Seeing In the Heights four times—and getting to go onstage after the show! Thank you, Luis Salgado. (Catch him on Broadway now in Rocky!)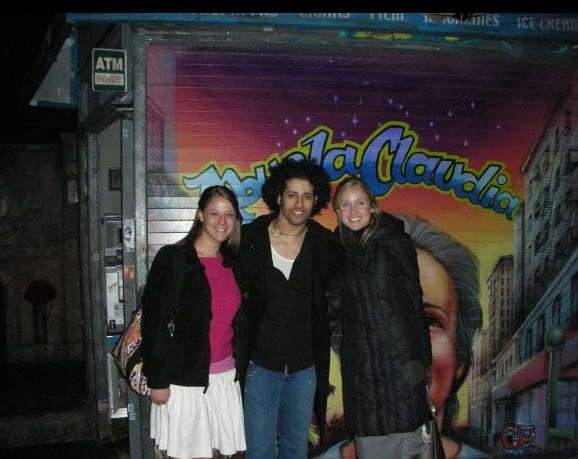 Can we petition to bring this show back to Broadway, pleeeeease?
4. The May/June 2014 cover shoot in L.A. with Mark Kanemura and Jeremy Hudson. Mark was so serious and Jeremy was so goofy, and their mutual admiration and adoration was downright adorable.
Mark and Jeremy showing their Dance Spirit!
5. Putting rising ballerina Juliet Doherty on the cover of the March 2014 issue. She's a star. (Youth America Grand Prix agrees: Juliet won senior gold at the competition last week!)
6. Meeting and interviewing the best young dancers in the world. I've had so much fun chatting with dancers like Jayci Kalb, Rachel Parkinson, Alexia Meyer and Luke Spring.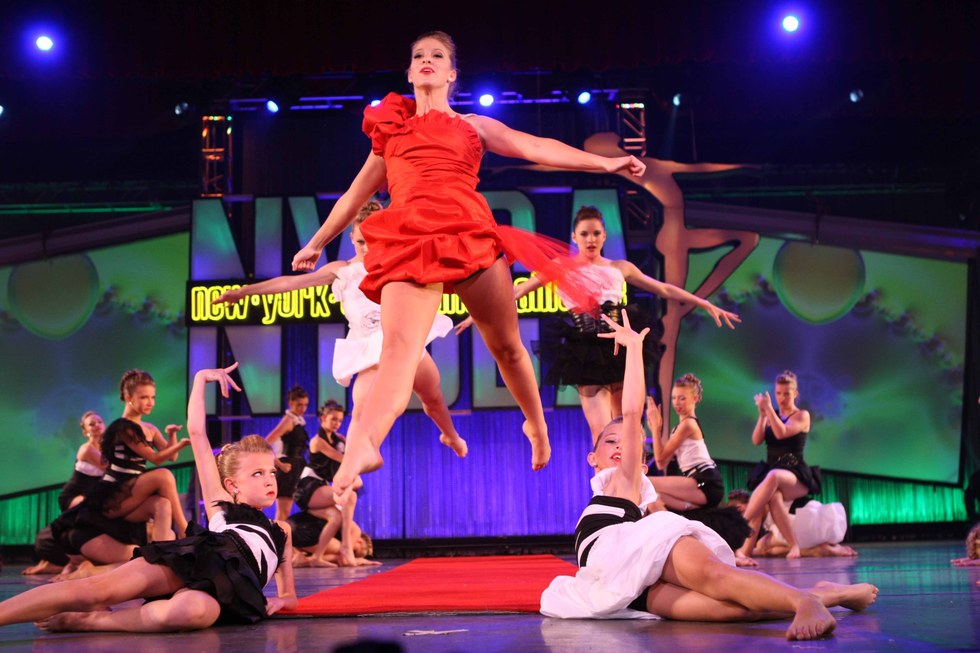 That's Rachel Parkinson, bottom left, performing at New York City Dance Alliance Nationals with her studio, The Dance Club. I love her sassy little face in this photo so much that I cut it out and taped it to my computer monitor as a constant reminder to be as feisty as possible (er, when appropriate, at least).
7. The many magical moments at New York City Ballet. The company's productions of Stars and Stripes and George Balanchine's The Nutcracker changed my life...and all of my playlists.
8. Attending New York City Dance Alliance and The Dance Awards Nationals every summer.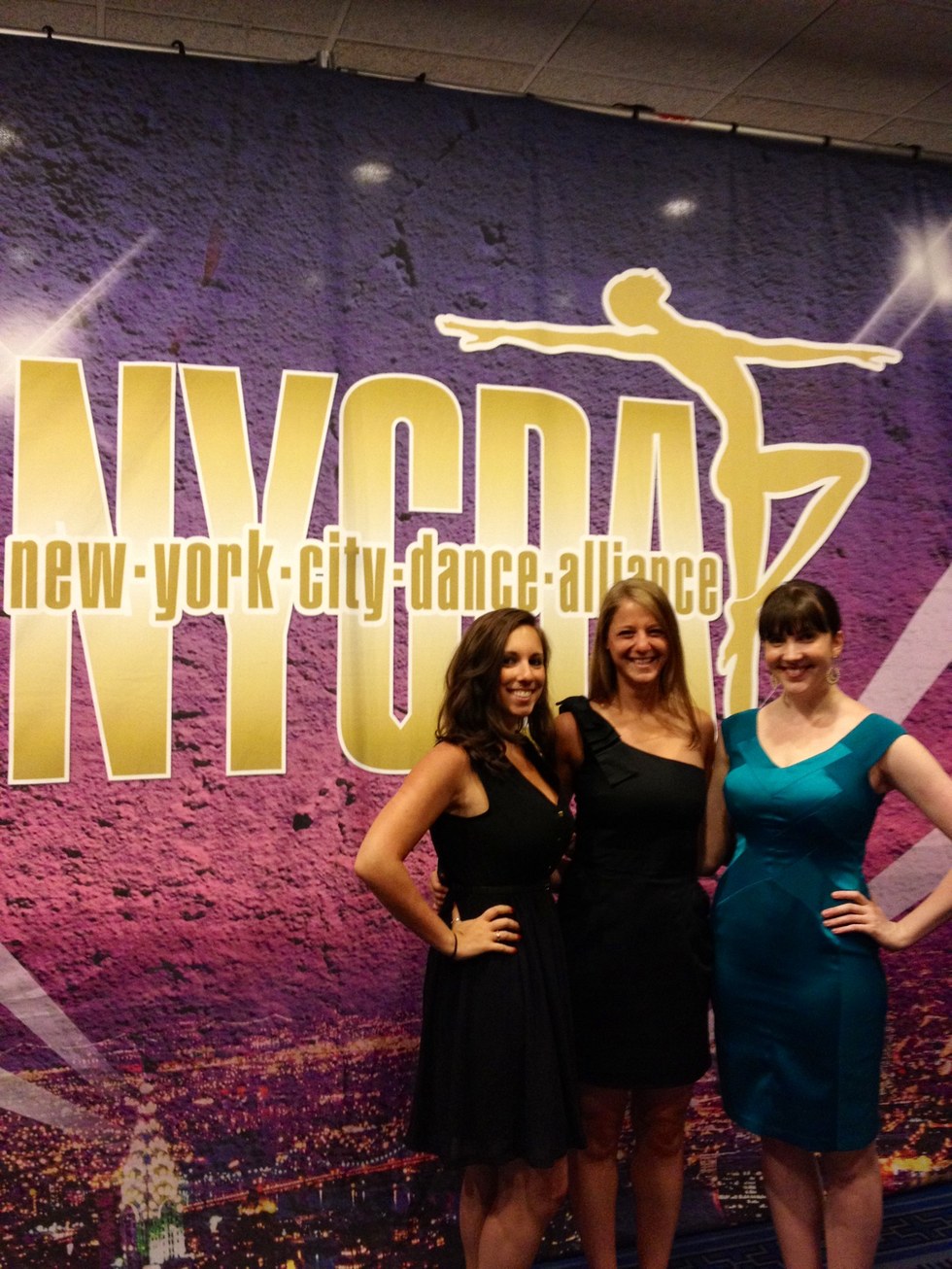 All dressed up at New York City Dance Alliance Nationals in 2012
The talent there never ceased to blow my mind. Sarah Pippin's "Black Hawk Waltz" solo in 2012 remains my all-time favorite performance.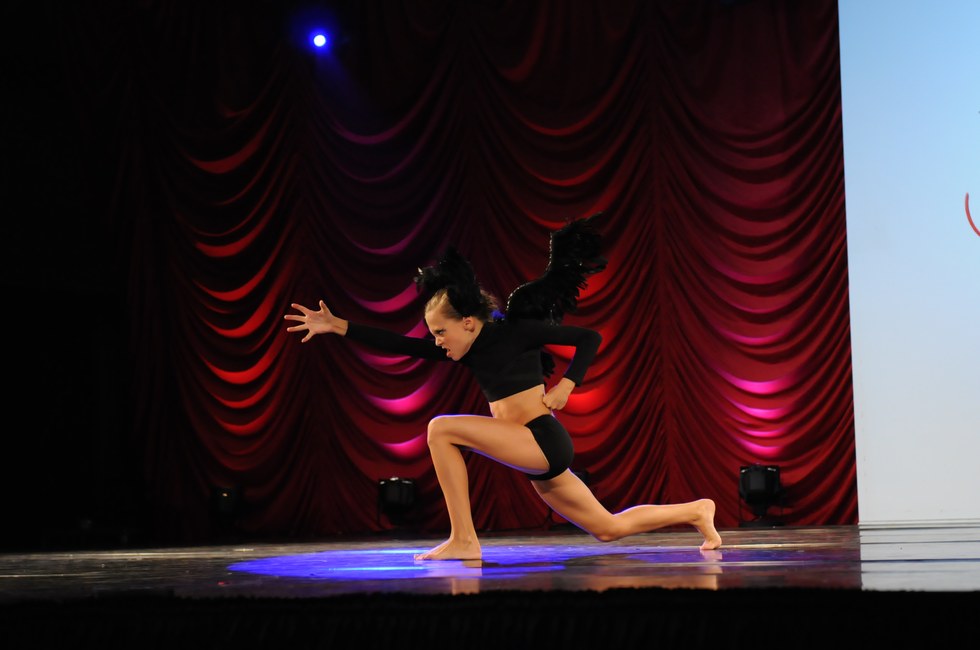 Sarah Pippin's "Black Hawk Waltz" at The Dance Awards
9. tWitch and Allison. Their photo shoot, their cute cover story. Everything about them.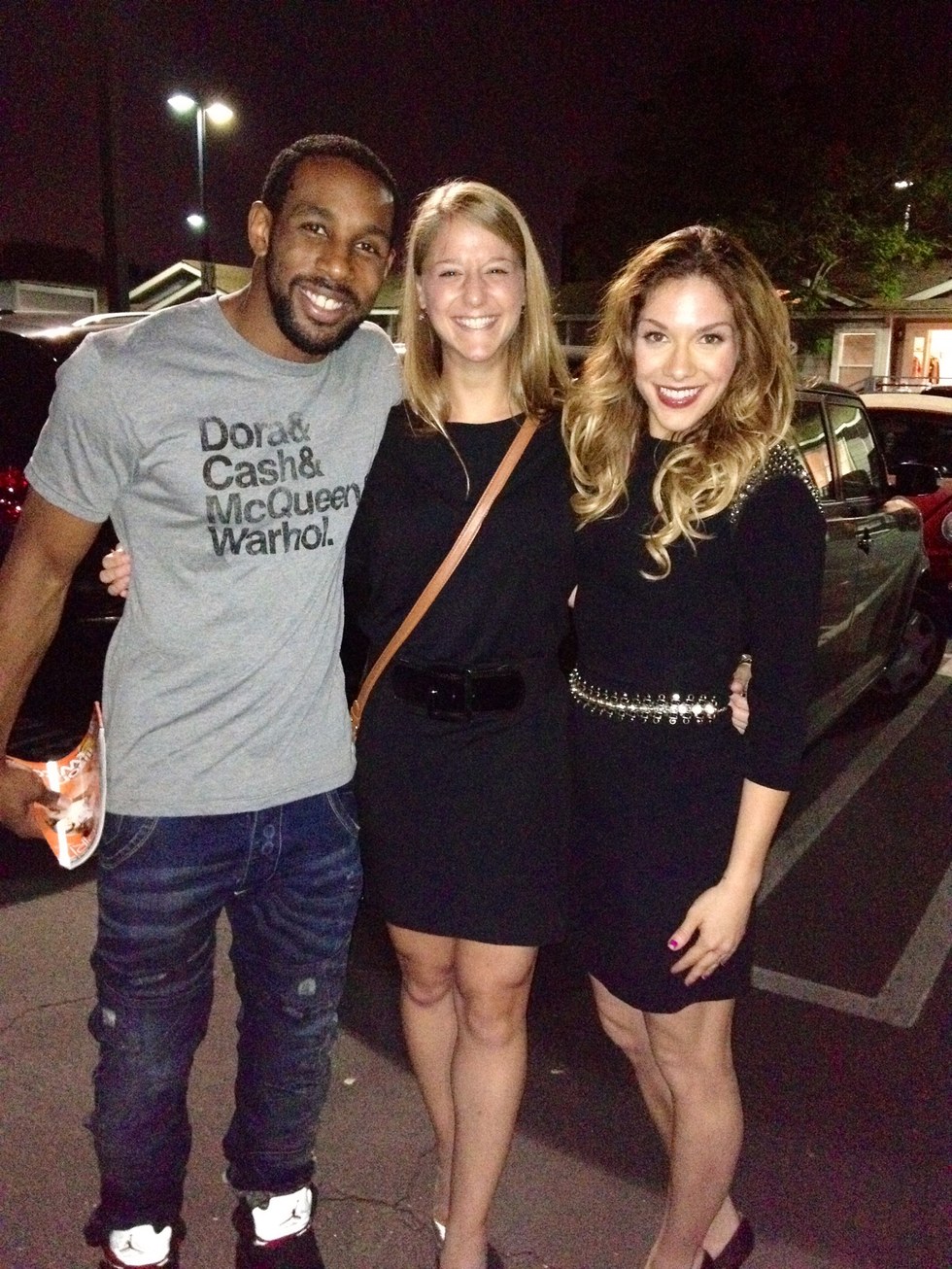 Hanging out with "The Boss Tribe" after a "So You Think You Can Dance" finale taping in L.A.
10. The only time I ever got starstruck at this job: when I literally rubbed elbows with Mikhail Baryshnikov in the Koch Theater lobby.
Thank you, DS, for the memories. It's been a total blast.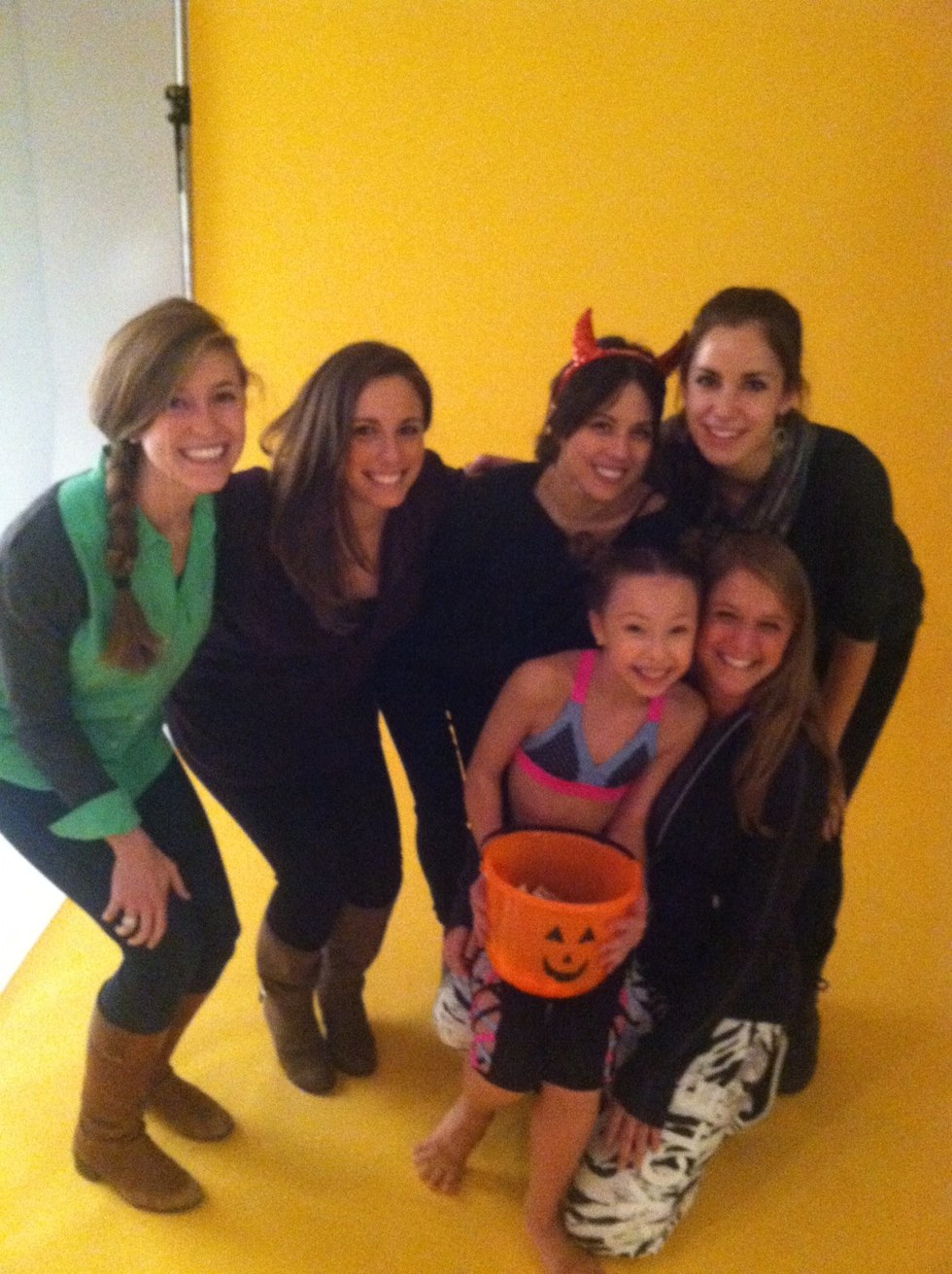 A super-fun cover shoot with the itty bitty Sophia Lucia
Love,
Alison
Nov. 14, 2012 10:00AM EST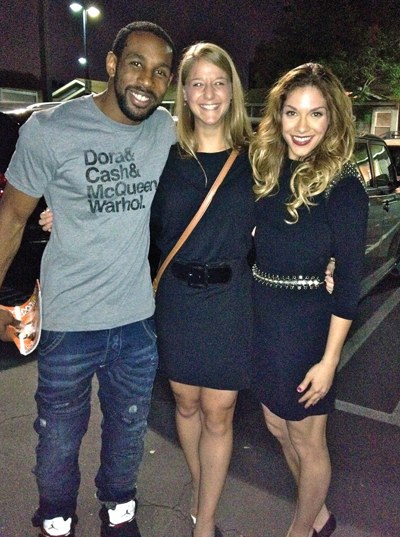 tWitch, Alison and Allison Holker
When DS editor in chief Alison Feller and I traveled to L.A. for the "So You Think You Can Dance" Season 9 finale in September, we were beyond excited. Amazing dancing, the return of some of our favorite routines and the crowning of America's Favorite Dancers? Best day ever! But the show we saw was slightly different from the one viewers watched at home. Here are 10 of the best-kept "SYTYCD" secrets.
1. No cell phones allowed!
Planning to tweet a pic of Cat Deeley's latest sparkly outfit? Think again. The "SYTYCD" set makes airport security look like a breeze: Audience members' phones are confiscated on the way in.
2. The "SYTYCD" stage has awesome neighbors.
CBS Television City also houses "The Price Is Right" and "Dancing with the Stars." Cat's dressing room is right across from "DWTS" host Tom Bergeron's!
3. "SYTYCD" tapings are crawling with celebs.
Anyone who's anyone in the dance world is there. Is that Stacey Tookey rocking that little black dress? Allison Holker and tWitch taking a romantic pre-show walk? Will Wingfield and new parents Tabitha and Napoleon D'umo? Even dance fan Minnie Driver snagged a front-row seat.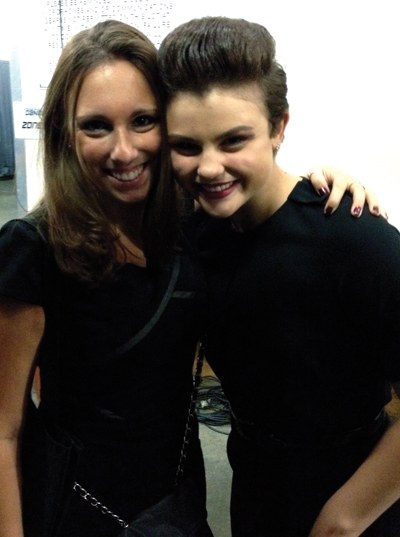 Me and Melanie Moore
4. During commercial breaks, there are no commercials.
The judges schmooze with audience members while an emcee entertains the crowd, mostly by asking them to cheer for the fabulous dancers.
5. Some of the best choreography is done by the cameramen.
Every so often, a man dressed in black toting a huge camera hops on stage with the dancers, weaving in and out of the choreography. The most impressive camera moment of the finale was during Tiffany Maher and Brandon Bryant's disco. The cameraman twirled around the dancers so quickly it made me dizzy. On TV, it looked like the stage itself was spinning.
6. Cat thinks she can dance—and she totally can!
She may have stayed poised and proper during her monologues, but we spotted America's Favorite TV Host getting down on the sidelines during Witney Carson and tWitch's Luther Brown hip-hop routine. Cat, will we see you auditioning for Season 10?
7. The dancers hold their routines' opening poses for a loooong time.
While the intro tape of rehearsals is playing, they're holding that pose, and while the judges are joking with Cat, the dancers are still holding that pose.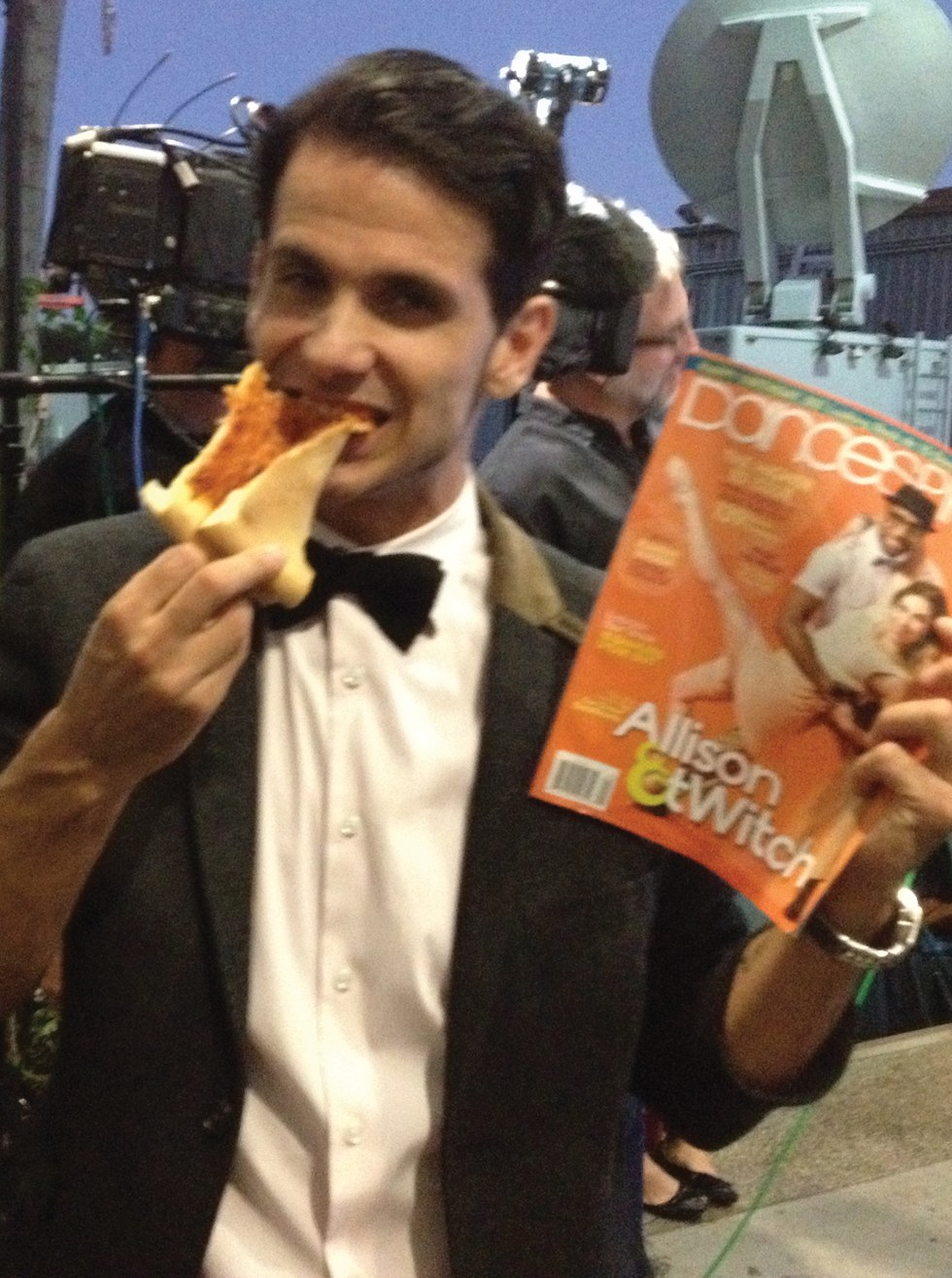 8. The dancers aren't the only ones who get a workout—the audience does, too. 
The front section of the audience stands for the whole show (comfy shoes are a must!), and even those with seats stand up for every routine. Then, when huge set pieces come through—like rocks for the final Lion King-style number—the audience shuffles to make room. It makes the fans feel like part of the action.
9. After the show, there's a pizza party!
The "SYTYCD" cast and crew went straight from the stage to a table loaded with steaming boxes of pizza. We even spotted Tyce Diorio chowing down (while reading Dance Spirit, of course).
10. The contestants and All-Stars are actually friends.
Backstage after the show, we chatted with the All-Stars, who were eager to share how excited they were for the winners. "Working with Chehon made me fall in love with him as a dancer and a person," Kathryn McCormick (DS's November cover girl) told us. "And I'm so proud of Eliana." For All-Star and Season 8 winner Melanie Moore, the finale brought back memories: "I was sobbing when I hugged Chehon after the show. It was like feeling last year's emotions all over again."
Happy Birthday, Dance Spirit! This month, our magazine turns 15 years old, and we couldn't be prouder. While celebrating, the DS editors had some fun reminiscing about what we were like at 15. We searched far and wide (and called our mothers) to collect these photos of our awkward, awesome and dance-y teen years.  Please don't make fun of us too much.
Editor in chief Alison Feller (center) was one singular sensation in a high-kicking tap routine at Concord Dance Academy.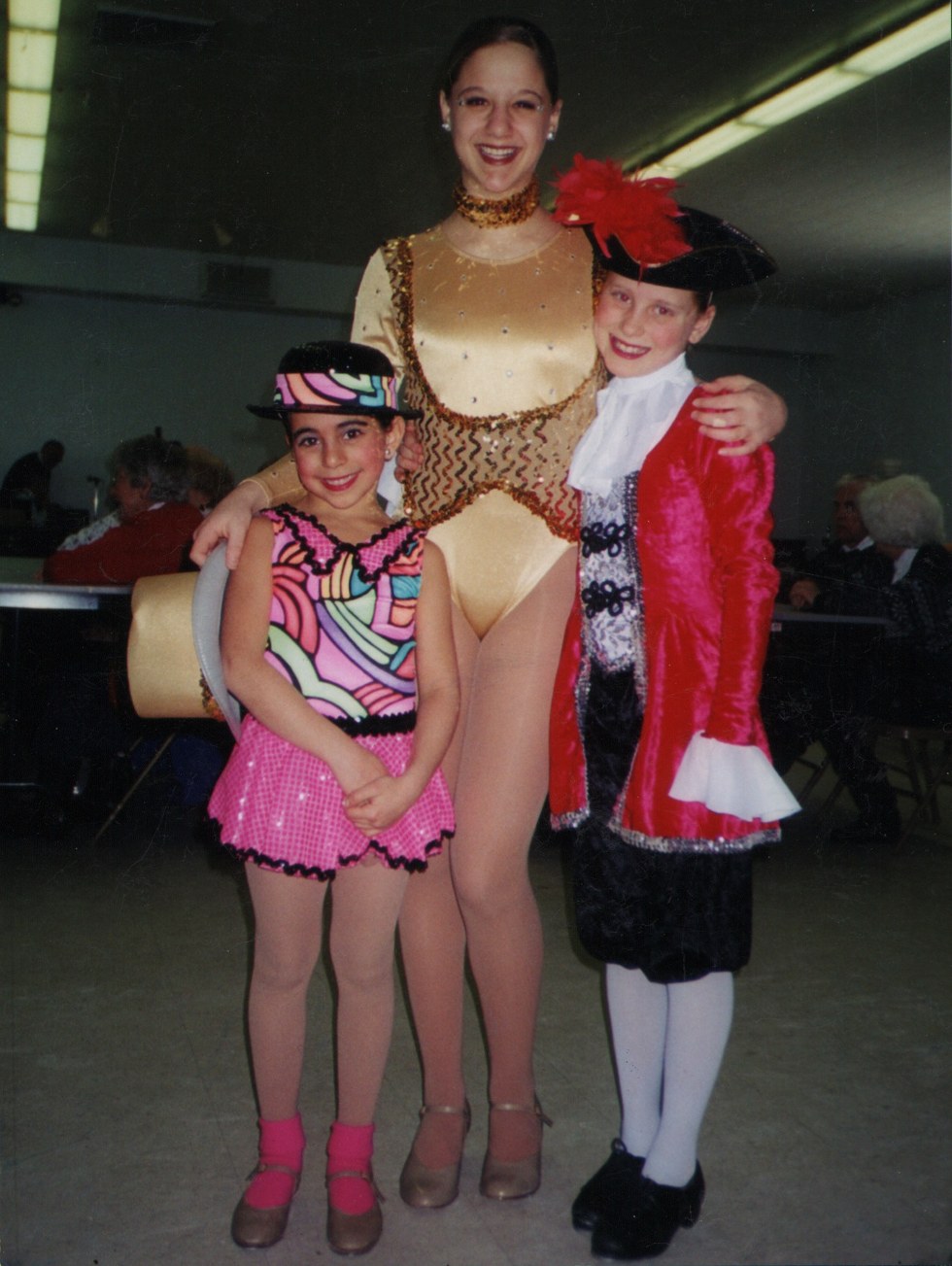 Managing editor Rachel Zar waltzed with the flowers (check out those leaves!) in Ballet Chicago's Nutcracker.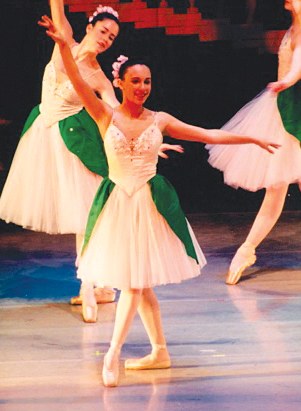 Olé! Associate editor Margaret Fuhrer showed of her Spanish side in Commonwealth Ballet Company's Nutcracker.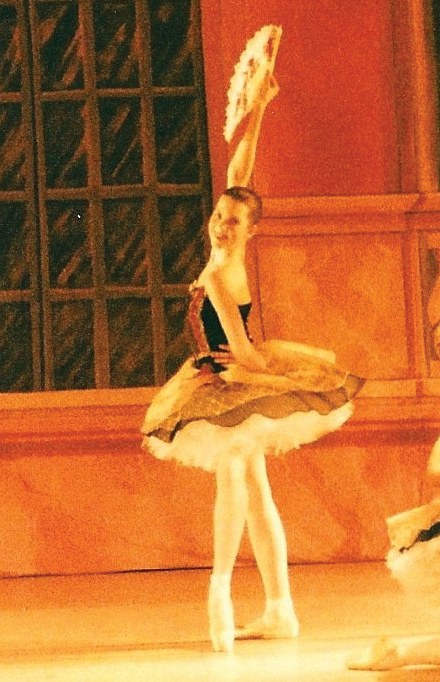 And for the grand finale: Assistant editor Michael Anne Bailey blew the competition away—and definitely deserved a Best Facial Expression award—at New York City Dance Alliance.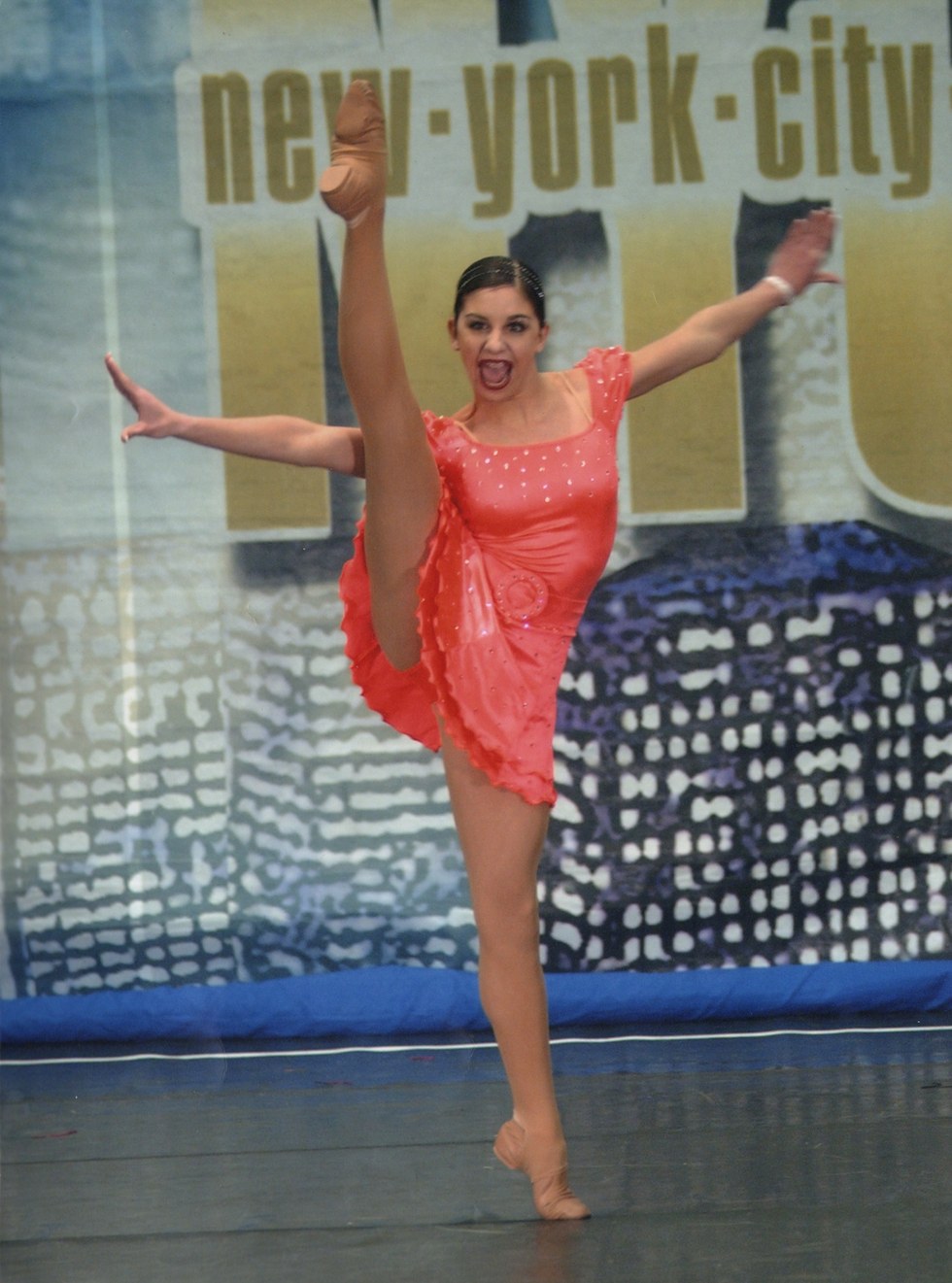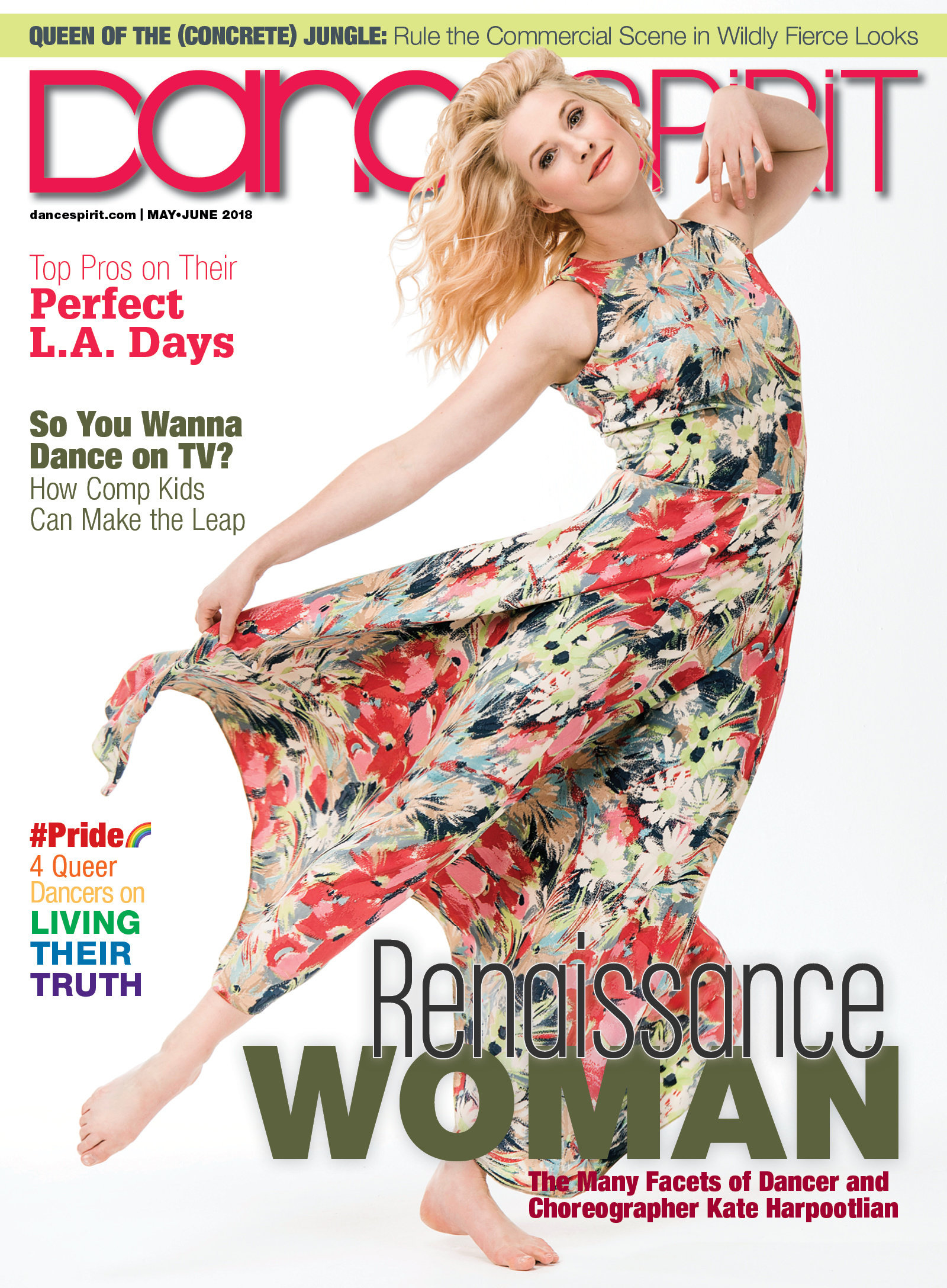 Get Dance Spirit in your inbox