Today's the day: "So You Think You Can Dance" All-Stars Stephen "tWitch" Boss and Allison Holker are getting married! And in honor of their wedding, we are reliving their love story (aka bingeing on YouTube videos, articles, pictures and all things tWitch and Allison).
There's the moment tWitch proposed to Allison through dance (warning: it's basically impossible to get through this clip with dry eyes)...
...or that time Allison talked wedding plans (they're getting married in Nigel Lythgoe's vineyard--how cute is that?!)...
...and that time Dance Spirit got the scoop on their love story.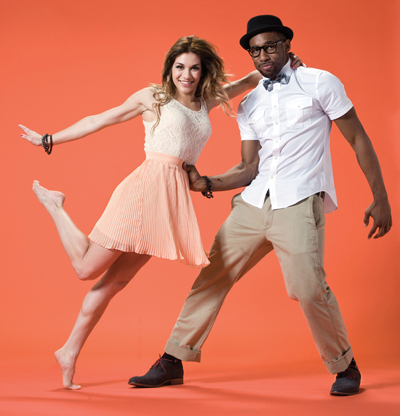 (Joe Toreno)
Makes you believe in true love, doesn't it? Anyway, Dance Spirit would like to wish tWitch and Allison a very happy wedding day and an even happier life with their new family. We love you guys!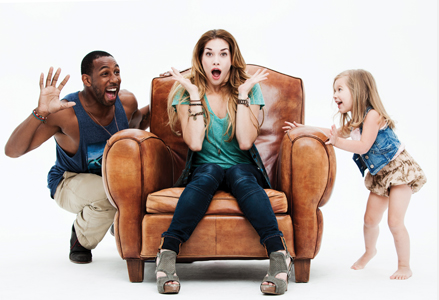 Allison, tWitch and Weslie (Allison's daughter) make the cutest family! (Lee Cherry)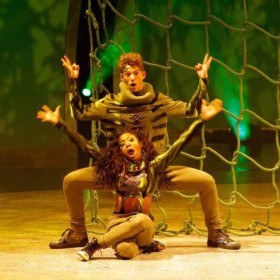 Definitely not Nico's best look. (by Adam Rose/FOX)
Whew! I'm pretty sure I'm just as exhausted as the dancers must be in the aftermath of this week's episode. Yes, they were the ones who actually performed all the super-tough choreography, but I had to sit and watch two more out-of-this-world talents get sent home. And the show's producers didn't even try to spare our emotions this week. So glad I had the added fun of the All-Stars to keep my spirits up! So how am I supposed to pick just 5 moments from last night? I don't mean to sound like a reality TV judge (okay, maybe I do), but this was a really tough decision…
1. Christopher Scott's rocking chair-themed opening number. It, well, rocked! I've never really been hip hop's #1 fan, but this season has proven to me that Christopher Scott can do no wrong. His choreography from last night had all the ingredients of a terrific opening number: organic but creative partnering, inventive use of props to further a concept and some good old-fashioned acrobatics. (Ordinary cartwheels are going to seem so boring now, compared to the wildly kinetic ones the Top 10 pulled off on those rocking chairs!) Oh, and that final moment when the dancers scattered instantaneously, only to reveal one chair rocking by itself at center stage? Magic, pure and simple.
2. The wardrobe department was all over the place this week. Results ran the gamut from hot to, um, not. The good: Cat Deeley's studded wrap dress, Amy's sassy fringed disco number and Makenzie's retro chiffon circle skirt. The bad: Jenna's skimpy lavender nightgown (with white granny panties—yikes!). The ugly: Nico's reptilian getup. Yes, I know he was supposed to be something totally bizarre and otherworldly, but that floppy turtleneck with the random spots completely swallowed up his lanky neck and torso. And while his All-Star partner Comfort's reptile makeup was pretty fierce, Nico just looked like someone had smeared greenish dirt on his face—not good.
3. Mary acted even crazier than usual! Wait, is that even possible? Apparently so, and we have her new diet to blame. The weirdness started after Hayley did a hip-hop routine with All-Star tWitch. Mary got so excited about Hayley's flat-as-a-pancake hands that she started to go off about how she can't have pancakes on this new diet of hers. Then, while commenting on Jenna's contemporary performance alongside All-Star Neil, ice cream became a metaphor for sinuous partnering. Huh? These unusually awkward moments were of course punctuated by an ample dose of Mary's usual silliness (lots of squealing, The Hot Tamale Train, you know the drill). Here's hoping Mary goes back to "normal" soon. I'm not sure I can handle this much crazy from her on a regular basis!
4. Amy and Fik-Shun's partnership had to end with the arrival of the All-Stars. Yes, we knew that this time would come sooner or later. Still, it's kind of sad to think that we won't be seeing any more of their combined kooky charm on the "SYTYCD" stage. But both Fik-Shun and Amy proved this week that they can produce great chemistry with other partners, too. Amy tackled disco with her trademark spunk alongside All-Star Brandon Bryant. Meanwhile, Fik-Shun blew me away with his maturity and confidence as he partnered Season 8 winner Melanie Moore through a percussive jazz routine. Maybe the end of "Fik-my" (or "A-Shun"?) just means we're in for even more diverse performances from both Fik-Shun and Amy as this season continues.
5. Jenna, Makenzie, Nico and Tucker all end up in the danger zone, and we say goodbye to Makenzie and Nico. This may not have been a huge shock, but it was so sad to see two such technically gifted dancers go. Hopefully, the exposure Makenzie and Nico gained on the show, along with their obvious talent and ability, will garner them plenty of professional opportunities soon. Best of luck, you two! (Oh, and Makenzie? You may not be America's, but you're definitely My Favorite Dancer.)
Next week promises plenty more "SYTYCD" excitement, with the All-Stars choreographing for and performing with the remaining 8 dancers! Will you be tuning in? Did the judges choose the right guy and girl to send home this week? Let us know what you think in the comments section!
The all-stars get crazy at their photo shoot. We can't wait to see them on the dance floor!
"So You Think You Can Dance" lovers rejoice! Our favorite dance TV show is back for its tenth season this Tuesday with a 2-day premiere. The show kicks off with the L.A. auditions, and then we head to Detroit for another round on Wednesday. (Not gonna lie, I'd be happy to skip the auditions and go straight to Vegas!) But what we're really excited about is the stellar all-star lineup:
Allison Holker (season 2)
Neil Haskell (season 3)
Stephen "tWitch" Boss (season 4)
Mark Kanemura (season 4)
Kathryn McCormick (season 6)
Robert Roldan (season 7)
Lauren Froderman (season 8 winner)
Witney Carson (season 9)
For the first time ever, I'm a huge fan of every single all-star. Of course a few of our favorites are missing (Jeanine!), but overall, this is a solid lineup. They recently got together for a promotional photo shoot and the behind-the-scenes video is pure awesome. Watch it here.
Be sure to tune in this Tuesday, May 14 at 8pm ET on FOX.
Aug. 22, 2012 01:18PM EST
Alex Wong spilled the beans about his "So You Think You Can Dance" Season 9 All-Stardom over the weekend, but it wasn't until last night that Nigel finally tweeted the names of the rest of the All-Star crew—and oh boy, is it a crazy good list. According to @dizzyfeet, here's who you can expect to see sweeping the Top 10 around the dance floor. Tune in tonight at 8/7c to see them in action for the first time!

Aug. 21, 2012 11:04AM EST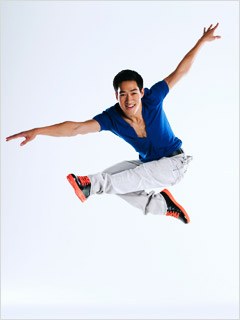 While Nigel and co. have been very loose-lipped about this season's "So You Think You Can Dance" guest judges, mum's been the word about its All-Stars. So all of us at DS did a little happy dance (OK—a big happy dance) when the one and only Alex Wong tweeted this weekend that he would, in fact, be returning to the show as an All-Star.
We'd had our suspicions: Wong recently left the Broadway cast of Newsies because he'd "booked a job in L.A." that he "wasn't allowed to talk about," and that got us thinking. Then again, there was also a rumor that he was going to be auditioning for this season—which, even though it turned out to be false, made us wonder if he was eligible for All-Stardom.
In the end, though, we're just happy the world will get to see the Wong wonder on TV again. Who do you think he'll be paired with? And who are the other All-Stars? Tune in to "SYTYCD" tomorrow night to find out!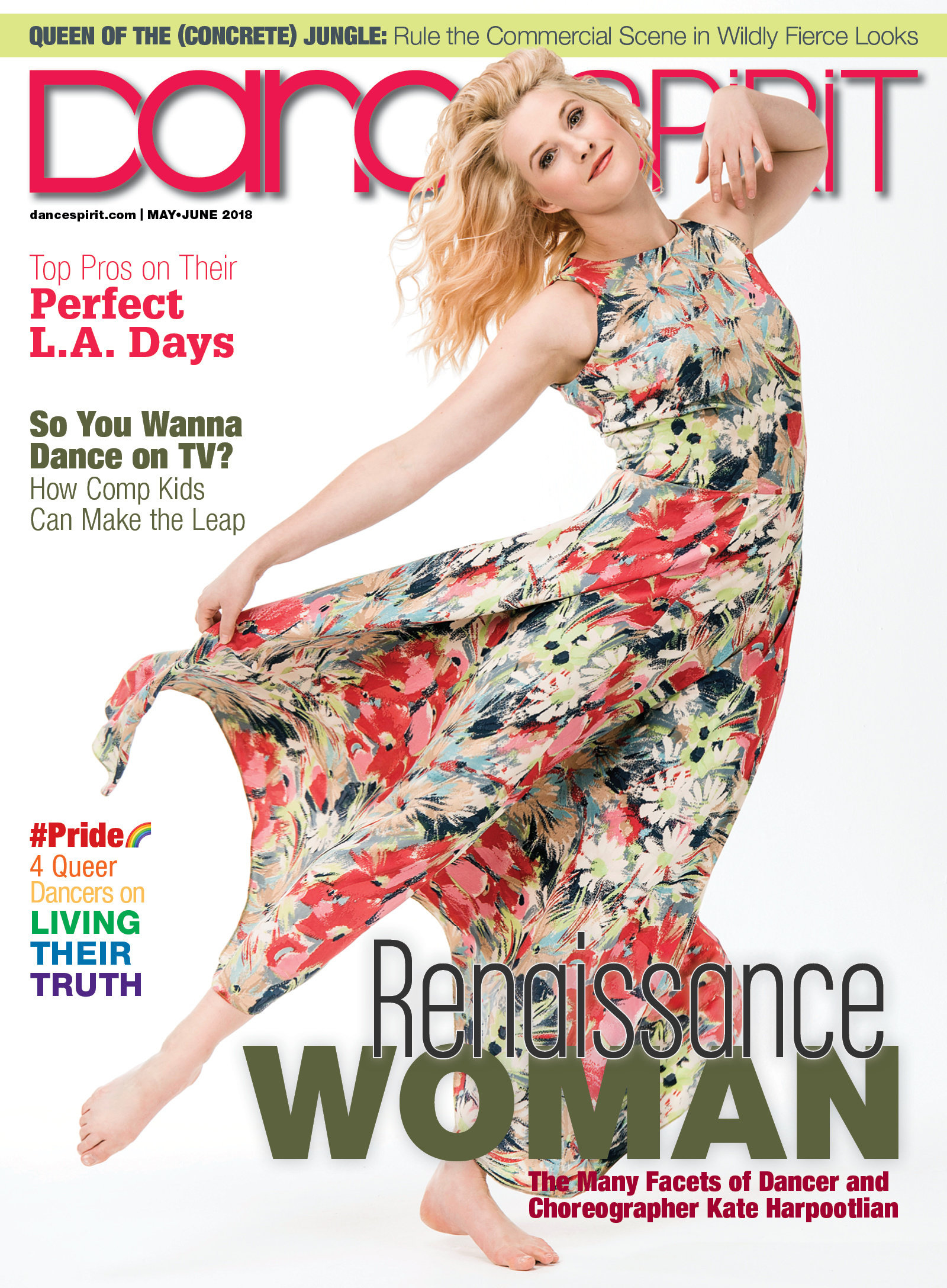 Get Dance Spirit in your inbox