Photo by Donna Ward, courtesy Alvin Ailey American Dance Theater
On March 30, 1958, at the 92nd Street Y in NYC, dancer Alvin Ailey and a group of African-American dancers performed onstage together for the first time. Since then, Alvin Ailey American Dance Theater, the company Ailey formed, has become legendary in the dance world. To commemorate its 60th anniversary, Ailey has dubbed its annual City Center season "Ailey 60." From Nov. 28–Dec. 30 choreographers including Ronald K. Brown, Jessica Lang, and Rennie Harris will present premieres, alongside the works of current artistic director Robert Battle, Judith Jamison, and over two dozen pieces by Alvin Ailey himself. We asked a few of the company members to share what the anniversary means to them.
Keep reading...
Show less
Site Network
Dec. 04, 2018 12:33PM EST
Misty Copeland opened the 2018 Dance Magazine Awards. Photo by Christopher Duggan.
What does it mean to be human? Well, many things. But if you were at the Dance Magazine Awards last night, you could argue that to be human is to dance. Speeches about the powerful humanity of our art form were backed up with performances by incredible dancers hailing from everywhere from Hubbard Street Dance Chicago to Miami City Ballet.
Misty Copeland started off the celebration. A self-professed "Dance Magazine connoisseur from the age of 13," she not only spoke about how excited she was to be in a room full of dancers, but also—having just come from Dance Theatre of Harlem's memorial for Arthur Mitchell—what she saw as their duty: "We all in this room hold a responsibility to use this art for good," she said. "Dance unifies, so let's get to work."
That sentiment was repeated throughout the night.
Keep reading...
Show less
Alvin Ailey American Dance Theater dancer and choreographer Hope Boykin shares the best tips she learned. (via Instagram, @hbdance)
Alvin Ailey American Dance Theater recently hosted their first Choreography Unlocked Festival, where artists in the business of creating dance gathered to immerse themselves in workshops, performances, and panel discussions. Young choreographers learned tips, tricks, and all about the creative process of choreographing from Ailey's Artistic Director Robert Battle and other choreography experts, including Jawole Willa Jo Zollar.
Keep reading...
Show less
Jamar Roberts performing in Alvin Ailey's "Revelations" (photo by Paul Kolnik)
This past Monday evening, dozens of dancers gathered in one of the top-floor studios of Alvin Ailey's home base in NYC. The studios feature stunning floor-to-ceiling windows, and as the sun set, the city sparkled around everyone, adding to the magical energy. As of late, there's been a special buzz in the air at AAADT—and for good reason: the company's 60th anniversary season is about to kick off on November 28. In honor of that milestone, company member Jamar Roberts hosted a contemporary workshop via Ailey Extension that was open to the public. DS had the chance to sit in on the inspiring evening, and chat with Roberts after it wrapped up. (And if you're in the NYC Tri-State area, and between the ages of 21–30, you're in luck: We're giving away a pair of tickets for Ailey's Young New York Night on November 29. Click here to enter!)
Keep reading...
Show less
Fraser dancing in the NYC Subway (photo by Underground NYC, courtesy Fraser)
Paige Fraser has performed on world-class stages and in a video with Beyoncé—yet some of her most meaningful dance moments happened in tiny classrooms on a small island 1,000 miles from America. This past spring, Fraser, who's danced with Ailey II and is a founding member of Visceral Dance Chicago, teamed up with the non-profit Milk Carton on a String to bring dance to underprivileged children in Haiti. Fraser taught daily ballet and modern dance classes and used YouTube videos and social media to introduce the students to other aspects of dance they hadn't been exposed to.
Now, Fraser plans to continue to use dance to give back through her own newly-funded non-profit, The Paige Fraser Foundation. But instead of traveling outside the country, Fraser will be helping kids in her childhood home: the Bronx. She wants her foundation to assist aspiring dancers no matter their color or abilities.
Read our interview with the dancer and do-gooder—and discover the life-changing diagnosis that inspired her to help other dancers achieve their dreams.
Keep reading...
Show less
Marko Germar auditioned for 'So You Think You Can Dance' three times before making the cut (courtesy Adam Rose/FOX)
Every dancer knows the audition process is full of rejection. But hearing "no" again and again, from the same casting team, and then coming back for more? That takes some serious motivation. These dancers were all cut multiple times from auditions for their dream jobs, took it in stride, and ended up getting the gig.
Keep reading...
Show less
Quiz
Jan. 09, 2018 11:58AM EST
Alvin Ailey AmericanDance Theater in Ailey's (photo by Paul Kolink, courtesy Alvin Ailey American Dance Theater)
There's an iconic moment in Kenneth MacMillan's Romeo and Juliet when Juliet sits on the edge of her bed, staring into the audience. She's completely still—thinking long and hard about her tragic situation—while the emotion of Sergei Prokofiev's score washes over her. If the dancer does it well, this dance-less scene can speak volumes.
As dancers, we tend to focus on mastering steps and speaking through movement. Yet the way we hold ourselves when we're not moving can also be a powerful way to communicate with an audience.
How can you make the most of those quiet moments onstage—and what happens if your muscles cramp, you have a crazy itch, or your mind starts to wander? We gathered tips from industry professionals to help guide you through.
Keep reading...
Show less
A still from "Rue Montorgueil" (via NOWNESS)
We may not all speak the same language, but we can all "speak" dance—an idea that's celebrated in a totally joyful new short film, "Rue Montorgueil." Featuring Alvin Ailey American Dance Theater members grooving alongside people of all different backgrounds and nationalities in one of Paris' most famous streets, the vid is a beautiful illustration of dance's universal appeal.
Keep reading...
Show less
Get Dance Spirit in your inbox
Mar. 23, 2017 01:35PM EST
(Photo by Andrew Eccles, courtesy AAADT)
Linda Celeste Sims' 22-year career with Alvin Ailey American Dance Theater has been characterized by grace, power and awe-inspiring stage presence. The NYC native graduated from the Fiorello H. LaGuardia High School of Music & Art and Performing Arts, and earned a contract with Ballet Hispanico right after graduation. Two years later she joined AAADT. Since then, she's performed at the White House, on "So You Think You Can Dance" and at galas and festivals around the globe. In 2014, Sims received a New York Dance and Performance "Bessie" Award for her work with AAADT. —Jenny Ouellette
Keep reading...
Show less
Looking for some dance inspiration? Alvin Ailey American Dance Theater is beaming no fewer than FOUR works, including the beloved classic Revelations, to a movie theater near you this Thursday, October 22!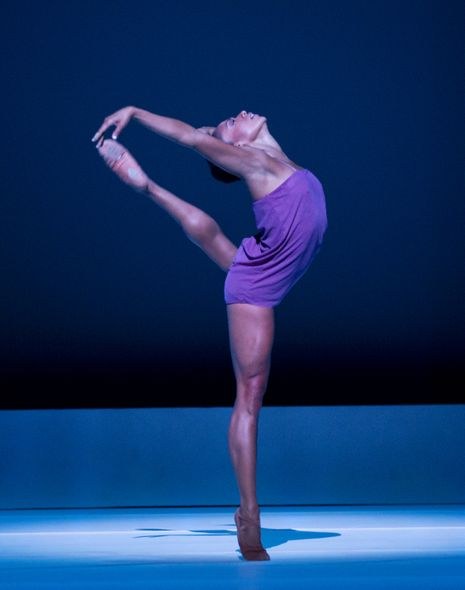 Alvin Ailey American Dance Theater's Linda Celeste Sims in Wayne McGregor's Chroma. Photo by Paul Kolnik
In addition to Revelations, theatergoers and dance lovers alike will also get the chance to view Chroma by Wayne McGregor, Grace by Ronald K. Brown and Takeademe by Robert Battle, AAADT's artistic director.
This screening is part of the Lincoln Center for the Performing Arts' exciting new cinema series, Lincoln Center at the Movies: Great American Dance, which also includes performances from San Francisco Ballet, Ballet Hispanico and New York City Ballet. Check out the news section of our November issue for more info.
To purchase tickets, visit fathomevents.com or participating theater box offices.
Mar. 23, 2017 09:37AM EST
Headed to The Big Apple? The endless number of studios, shops, shows and restaurants can seem overwhelming. Let Dance Spirit and a few NYC dance insiders be your guides.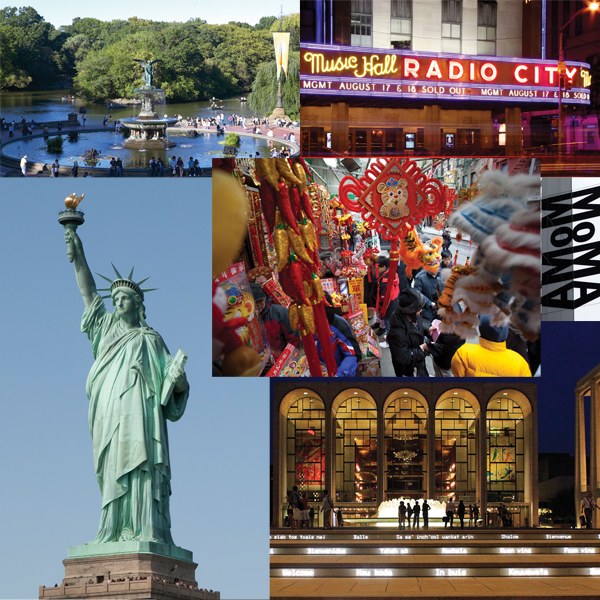 Clockwise from top left: Alex Lopez/NYC & Company, Clayton Cotterell/NYC & Company, Alex Lopez/NYC & Company, Joe Buglewicz/NYC & Company, Marley White/NYC & Company, Joe Buglewicz/NYC & Company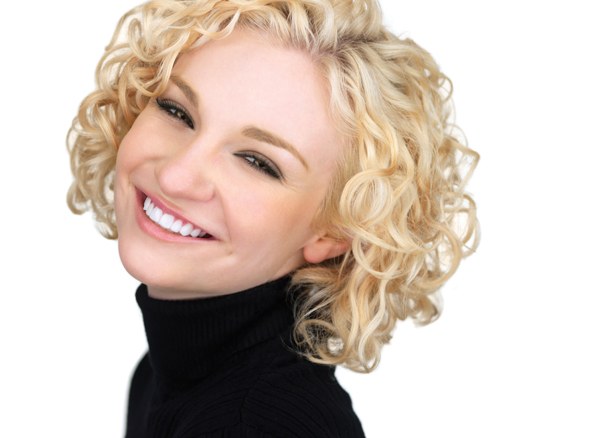 (Photo by Peter Hurley, courtesy Paloma Garcia-Lee)
Paloma Garcia-Lee: Broadway dancer Garcia-Lee has performed in Phantom of the Opera and Nice Work If You Can Get It. She says: "Follow your workouts with sweaty Yin yoga classes at Modo Yoga NYC. Some of the instructors are also dancers, so you might end up taking with someone you'll see onstage."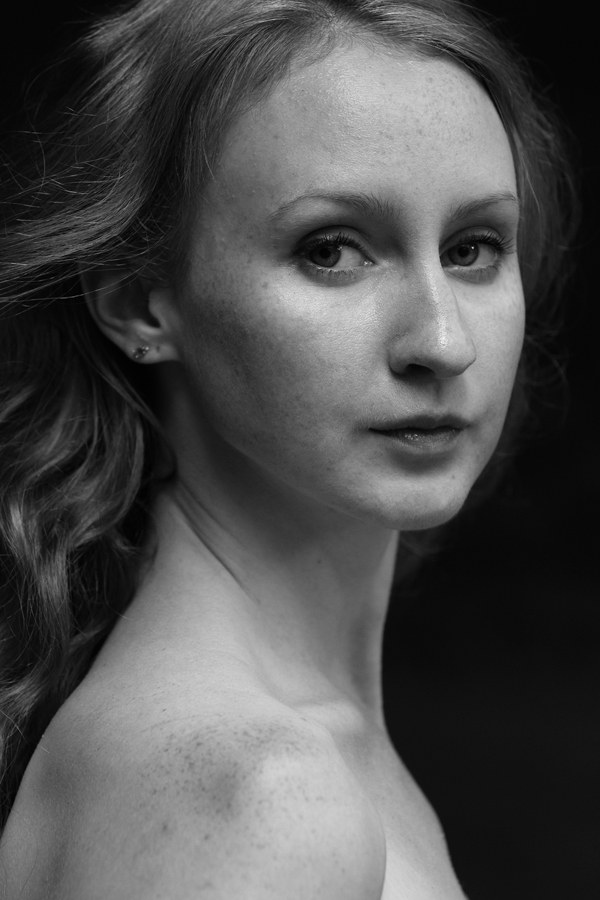 (Photo by Paul B Goode, courtesy Kaitlyn Gilliland)
Kaitlyn Gilliland: A former New York City Ballet corps member, Gilliland dances with Ballet Next. Her food picks: "Kefi is a great Greek restaurant on the Upper West Side, and Good Enough to Eat is a brunch favorite."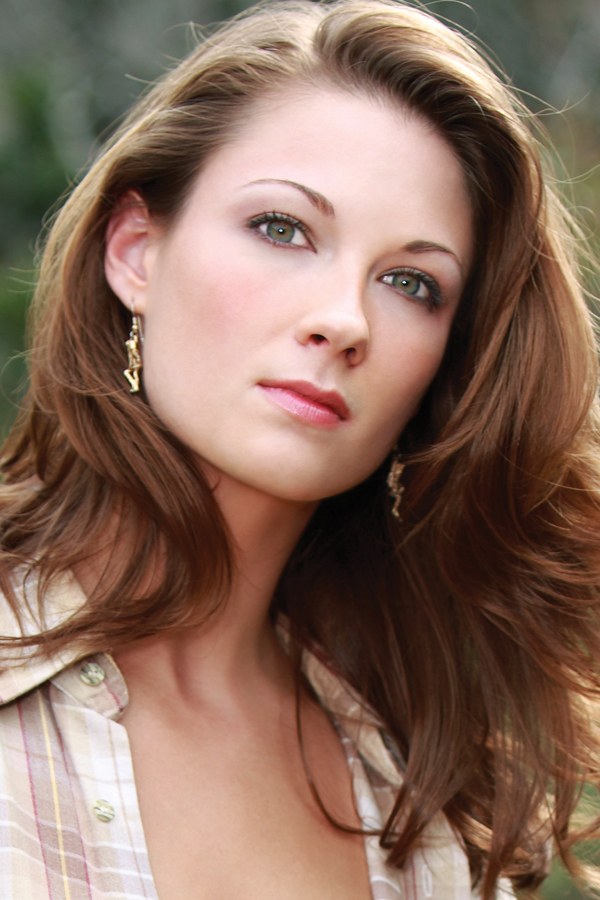 (Photo courtesy Paul Taylor Dance Company)
Laura Halzack: Halzack is a member of Paul Taylor DanceCompany. Her cure for a sweet tooth: "You have to go to Doughnut Plant near the Taylor Studios at least once. I could eat one of their doughnuts every day—they have unique flavors."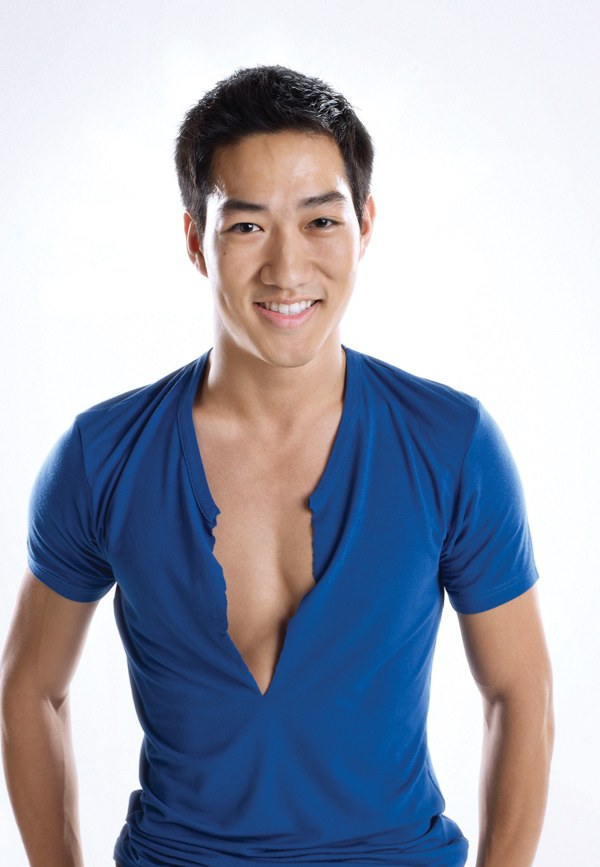 (Photo by Mathieu Young/FOX, courtesy Alex Wong)
Alex Wong: A "So You Think You Can Dance" All-Star, Wong is a former Newsies dancer. His training tip: "Broadway Dance Center has an ever-changing list of guest teachers. It's a great way to take class from working choreographers who aren't always in town.
Are you a ballet dancer? Start your uptown adventure here.
You wake up in the morning craving…
…something hearty. Head to one of NYC's top bagel joints, ABSOLUTE BAGELS (Broadway, btwn W 107th and W 108th Sts)…something light and nutritious. Grab a cold-pressed juice and a yogurt parfait from JUICE PRESS (W 82nd St, btwn Columbus Ave and Central Park West).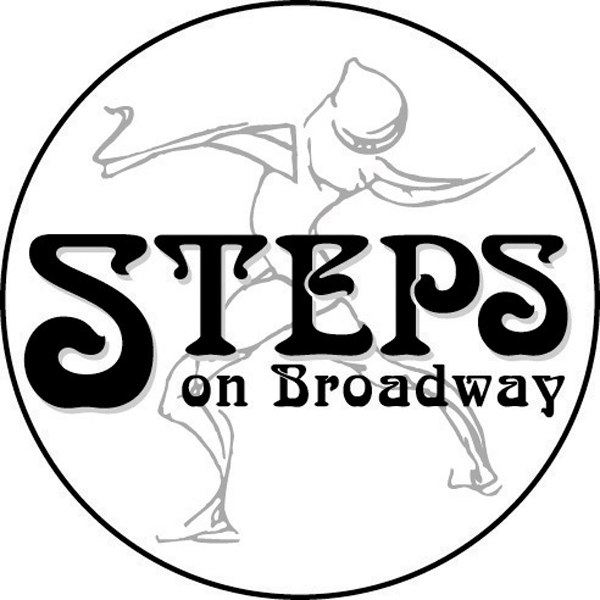 (Logo courtesy Steps on Broadway)
You're ready for your first class of the day. You head…
…right to the barre. "Take advanced ballet with Wilhelm Burmann or Nancy Bielski at STEPS ON BROADWAY," Gilliland says (W 74th St and Broadway)…to Pilates first. Take a mat class at UPTOWN PILATES (W 72nd St, btwn Amsterdam and Columbus Aves). Now I'm ready for ballet...Take Kathryn Sullivan's class at STEPS ON BROADWAY. She stresses proper placement and quick footwork.
How's the weather today?
The sun is shining. Catch some rays in RIVERSIDE PARK on Manhattan's West Side (Along Riverside Dr, from W 72nd to W 158th Sts). It's raining. Head to PINKY'S SALON, Gilliland's favorite spot for a manicure (Columbus Ave, btwn W 74th and W 75th Sts). Hot! But it's perfect in the shade. Walk to CENTRAL PARK. Stroll through John Lennon's memorial, Strawberry Fields, for a break from NYC's hustle and bustle (Near W 72nd St and Central Park West).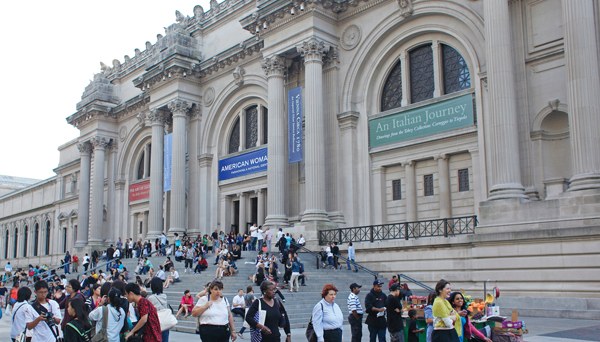 Metropolitan Museum of Art (photo by Joe Buglewicz/NYC & Company)
Is that your stomach grumbling?
Let's stay in the neighborhood. " 'WICHCRAFT, across from the David H. Koch Theater, serves indulgent sandwiches and tasty cookies," Gilliland says (W 62nd St and Broadway). I want to explore the East Side. Grab a falafel from a street vendor and have lunch on the stairs of THE METROPOLITAN MUSEUM OF ART—then head inside to see some of the exhibits (5th Ave and E 82nd St).
When it comes to afternoon adventures, you prefer to…
…stay outdoors. Walk to the BOAT BASIN CAFE and enjoy a lemonade while looking
out over the Hudson River (W 79th St, in Riverside Park)…find the nearest museum. Visit the Hayden Planetarium at the AMERICAN MUSEUM OF NATURAL HISTORY (Central Park West and W 79th St)…get sweaty! Sign up for a "Figure 4 Barre" conditioning class at PURE YOGA, where many of the instructors are former dancers (E 86th St, btwn 2nd and 3rd Aves).
Let's stop for an afternoon pick-me-up.
Indulge my sweet tooth! Stop by TREAT HOUSE and grab some gourmet crispy treats (Amsterdam Ave, btwn W 81st and W 82nd Sts). I'm thirsty. Sip an iced tea at CAFE LALO (W 83rd St, btwn Broadway and Amsterdam Aves).
Ready for an early dinner before a show?
I want lots of options. Head to ZABAR'S CAFE for some tasty deli specialties (Broadway and W 81st St). I'm on a tight budget. Grab a $1 hot dog (or two!) at GRAY'S PAPAYA (Broadway and W 72 St).
On clear summer nights, enjoy a free LINCOLN CENTER OUT OF DOORS show with music and dance from around the globe (Columbus Ave at W 63rd St).
Do you dream of Broadway? Start your midtown tour here.
What's your preferred morning meal?
I'm a full-breakfast kind of girl. Try a savory breakfast pie from PIE FACE (Broadway and W 53rd St). Something small and to-go. Order a croissant from GREGORYS COFFEE—one of Garcia-Lee's favorite spots for a morning fix (W 44th St and 6th Ave).
Whether I'll be tapping, strutting or popping…
…I need a soothing warm-up. Wake up your senses in a Gyrotonic session at CIRCULAR POWER INC (7th Ave, btwn W 54th and W 55th Sts)…my day starts with an intense workout. Sweat, tone and feel the burn in a dance-inspired PHYSIQUE 57 class (W 57th St, btwn 5th and 6th Aves)…nothing gets me centered like a ballet class. Take Deborah Wingert's class at MANHATTAN MOVEMENT & ARTS CENTER. "I always take ballet at MMAC," Wong says. "The studios are beautiful" (W 60th St, btwn Amsterdam and 11th Aves).
Now I'm warm!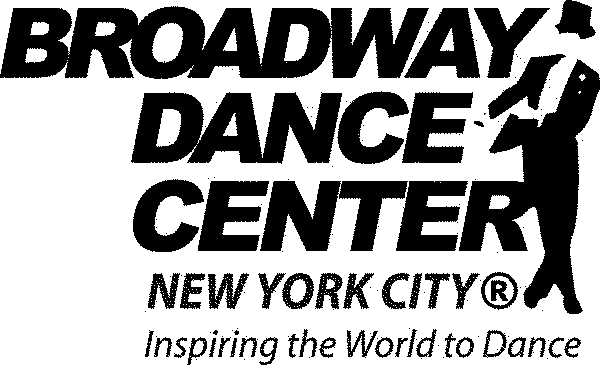 (Logo courtesy Broadway Dance Center)
I want to really let go. Learn a detailed contemporary jazz combo in Slam's mid-morning class at BROADWAY DANCE CENTER (W 45th St, btwn 8th and 9th Aves). I want a technical challenge. Take Sue Samuels' Broadway jazz class at BROADWAY DANCE CENTER.
Famished?
Yes! Let's get lunch. "GREEN SYMPHONY is my favorite quick stop," says Garcia-Lee. Try a veggie wrap or a kale salad (W 43rd St, btwn 7th and 8th Aves). I could go for a small snack. Head to the signature NYC grocery store DEAN & DELUCA (W 56th St, btwn 6th and 7th Aves).
Time for some sightseeing. 
Let's stay outside. Tour the CENTRAL PARK ZOO and visit the two super-cute snow leopard cubs (E 64th St and 5th Ave). Let's go to a museum. Soak in the bizarre and the beautiful at THE MUSEUM OF MODERN ART (W 53rd St, btwn 5th and 6th Aves).
What's on your afternoon agenda? 
I can't leave NYC without doing a little window shopping. Stroll down 5TH AVE for the best displays in town (5th Ave, btwn E 59th and E 42nd Sts). I'm ready for some fun cardio. While THE AILEY SCHOOL is known as a mecca for modern dance, its ZUMBA FITNESS classes are some of the most popular in NYC (W 55th St and 9th Ave). I want to get cheap Broadway tickets. Head to the TKTS BOOTH in Times Square. Garcia-Lee's advice: "Get in line early!" (Broadway and 47th St).
I'm starving! Before a night on the town, I want…
…a trendy dinner. "Get the Adobe Salad from EATERY," says Garcia-Lee. "It's my favorite salad in Hell's Kitchen" (W 53rd and 9th Ave)…a classic pastrami sandwich. Go to CARNEGIE DELI for sandwiches big enough to split with a friend (W 55th St and 7th Ave).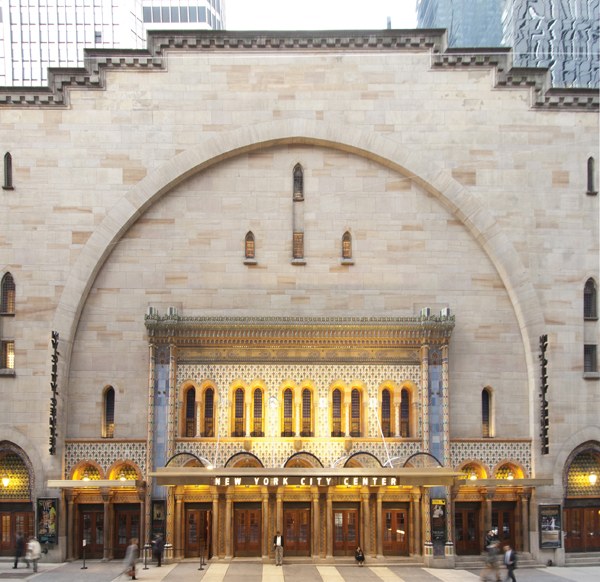 New York City Center (photo by Aislinn Weidele/Ennead Architects)
Head to THE GREAT WHITE WAY. Check out our "Broadway Show Guide" to see what's playing. See what musicals may be Broadway-bound at "Encores! Off-Center" at NEW YORK CITY CENTER (W 55th St, btwn 6th and 7th Aves).
Are you a downtown diva? Modern or contemporary dancers, start here.
I always start the day with…
…fruits and veggies. Try a PB Açai Bowl and a green juice from JUICE GENERATION (Prince and Crosby Sts, in the Equinox Gym)…a protein-filled punch. Head to DAVID'S BAGELS for one of the city's best egg-and-cheese sandwiches (1st Ave, btwn E 15th and E 16th Sts).
Let's get moving!
A modern class starts my day on a positive note. Take class from Paul Taylor Dance Company members at THE TAYLOR SCHOOL (Grand St, btwn Jackson and Lewis Sts). I'm craving a full-body workout. Hop into a conditioning session with Rachel Piskin at CHAISEFITNESS (E 23rd St, btwn Madison and Park Aves). I want to sweat before dance class. Try a spin class at SOULCYCLE (SoHo location: Crosby St, btwn Spring and Broome Sts).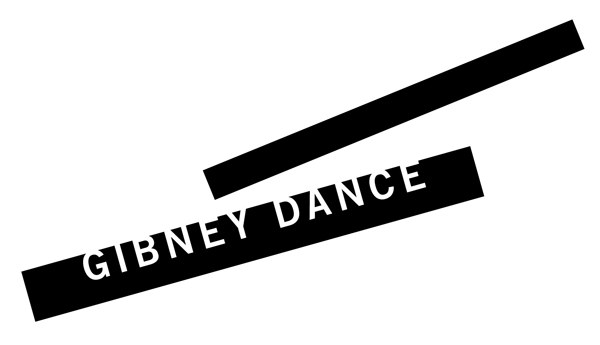 (Logo courtesy Gibney Dance)
Now I'm ready for class. 
I want to explore a postmodern style. See who's leading a contemporary workshop at the new downtown GIBNEY DANCE CENTER (Broadway and Chambers St).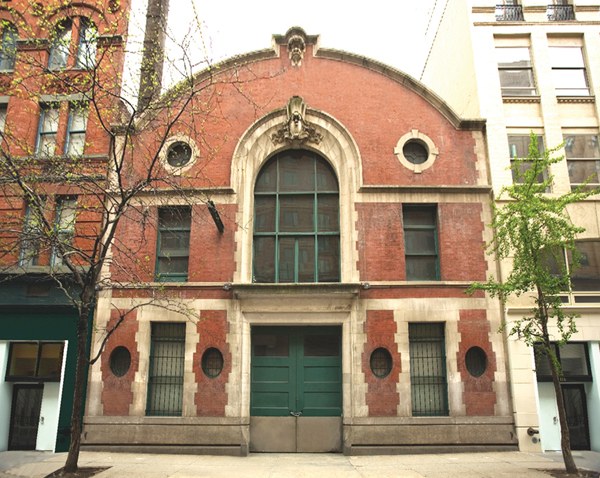 (Photo courtesy Peridance Capezio Center)
I want something classic. Get a lesson in Limón Technique at THE PERIDANCE CAPEZIO CENTER (E 13th St, btwn 3rd and 4th Aves).
Time for lunch!
Let's get a burger. Head to SHAKE SHACK—and try a custard, too. "My favorite is the Urban Lumber-Shack," says Wong. "It's vanilla custard with Belgian waffles, bananas, bacon and peanut brittle" (Madison Square Park, E 23rd St and Madison Ave). I love PB & Js. Try a crazy concoction from PEANUT BUTTER & CO., like The Heat Is On Sandwich: spicy peanut butter with grilled chicken and pineapple jam (Sullivan St, btwn Bleecker and W 3rd Sts).
Let's get lunch outside.
I want to head downtown. Take the subway to the newly renovated SOUTH STREET SEAPORT (Pier 17, at Fulton and Front Sts). I want something fresh. Taste locally sourced produce and baked goods as you stroll through the UNION SQUARE GREENMARKET (E 14th St and Broadway). OK, but let's go for a ride first. Pedal a CitiBike across the BROOKLYN BRIDGE and get a pizza from GRIMALDI'S (Front
and Old Fulton Sts).
Next, I'd like to...
…take a moment to reflect. Visit the new WORLD TRADE CENTER and The National September 11 Memorial & Museum (Albany and Greenwich Sts)… see the sights. You can take the free ferry to Staten Island and enjoy incredible views of THE STATUE OF LIBERTY (Hop the 1 train to South Ferry station).
For an afternoon break, I want to…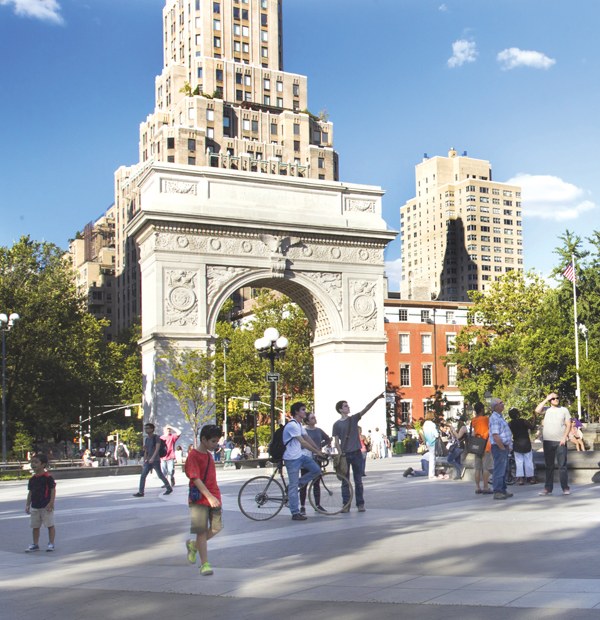 Washington Square Park (photo by LittleNY/Thinkstock)
…hang out with friends. Listen to street musicians in WASHINGTON SQUARE PARK (5th Ave, btwn W 4th St and Waverly Pl)…get something sweet. Visit the home of the original cronut—a croissant and doughnut hybrid—DOMINIQUE ANSEL BAKERY (Spring St, btwn Sullivan and Thompson Sts).
Before a show, I want…
…something hearty. "THE MEATBALL SHOP is fun, and not crazy-expensive," says Halzack. "I love the traditional Bolognese Ball" (Greenwich Ave, btwn W 11th and Perry Sts)…dessert for dinner! "CHIKALICIOUS DESSERT BAR in the East Village has the best desserts in the world," says Wong. "And the owners are big dance supporters" (E 10th St, btwn 1st and 2nd Aves).
See companies including Pilobolus and RIOULT Dance NY this summer at THE JOYCE THEATER (8th Ave, btwn W 18th and W 19th Sts). For the latest postmodern and contemporary work, head to DANSPACE PROJECT (E 10th St and 2nd Ave).
The Dirt
Jun. 16, 2016 06:35PM EST
Jacqueline Green in Ronald K. Brown's Grace (Pierre Wachholder, courtesy Alvin Ailey American Dance Theater)
Alvin Ailey American Dance Theater's Jacqueline Green is a classically elegant dancer who moves with a deep soulfulness—and her quick rise through the ranks has cemented her place in the spotlight. An Ailey/Fordham BFA Program graduate, and a former Ailey II dancer, she's been an Ailey company member since 2011. In 2014, she received a dance fellowship from the Princess Grace Foundation-USA and last year she was a Clive Barnes Award nominee. Catch her this spring in Ailey's 20-city North American tour before she heads back to NYC, where she'll perform lead roles in the company's Lincoln Center season, June 8–19. And read on for The Dirt!
Keep reading...
Show less
It's time Alvin Ailey American Dance Theater's annual Lincoln Center season, and we couldn't be more excited. The company always delivers, thanks in large part to its roster of incredible dancers—including Jacquelin Harris, who is cast in Mauro Bigonzetti's Deep, set to premiere on June 10. (If you live in the NYC area, enter our giveaway for your chance to win a pair of tickets!) Harris spoke with DS about the new work, its music, the rehearsals and what she's learned along the way.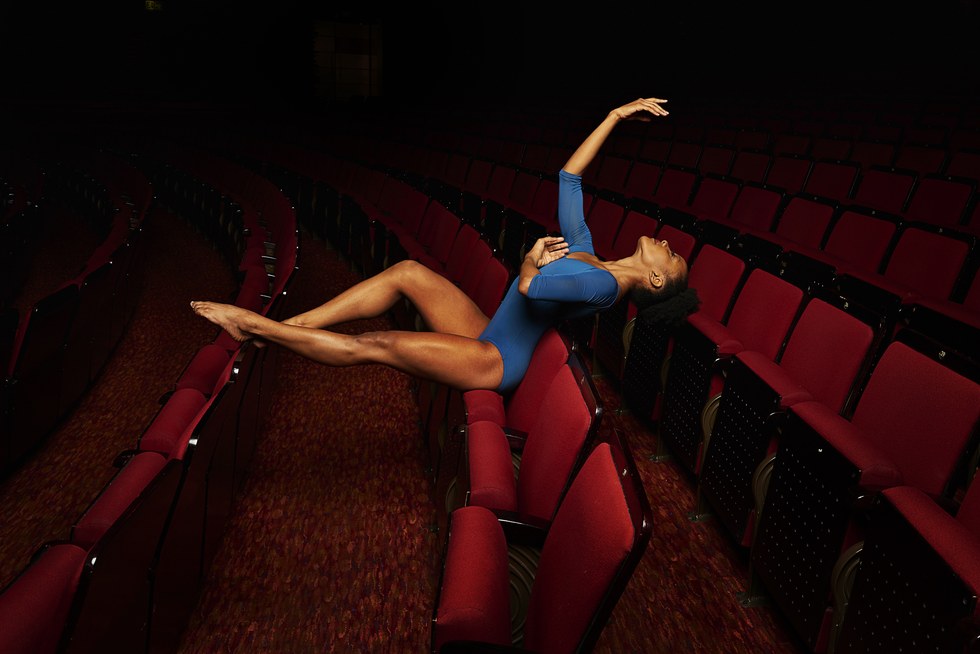 Alvin Ailey American Dance Theater's Jacquelin Harris (photo by Andrew Eccles, courtesy AAADT)
Dance Spirit: What has the process been like while rehearsing Deep? Have you worked with Mauro Bigonzetti before?
Jacquelin Harris: This was my first time working with Mauro since I've been in the company, but he has a long rapport with AAADT. Choreographers often will come into the studio with a work already created, to help speed up the process. But Mauro is very interested in the relationship between the dancer and choreographer—no movement was created prior to meeting the dancers. He wanted to see what he could bring out in us, and how we interacted with each other. It's really detailed and personalized, and if the dancers had their own visions, he was very open to listening.
DS: Did the way you rehearse change at all while working with him?
JH: Definitely. Working with Mauro has shown me that what I bring to the rehearsal is just as important is what the choreographer brings—it's okay for me to bring my creative intuition.
DS: What's your role in Deep?
JH: My character is balancing on the precipice. She's trying not to fall over the edge, into the "deep." She's trying to hang on to what everyone around her is hanging onto. There are a number of times where I almost go over the edge of the stage, then get pulled back by the other dancers.
DS: Can you talk a little bit about the music?
JH: It's beautiful. It's so soulful, sung by the duo Ibeyi. You can hear their emotions through the way they say their words, which really helps us with our movements.
DS: What have been some of the most enlightening moments of the whole experience?
JH: When we first ran the whole piece, there was something groundbreaking about the way it all fit together. With Mauro, you learn a piece or a section and practice it over and over, trying to make it seamless and figure out what needs to be done in order to make it work as a collective. There's a lot of partnering, and the piece is all about relationships with your partner and everyone else on the stage. And once you run it from top to bottom [after rehearsing all these sections], you understand how it all fits together. Everyone was clapping and cheering, and it was a great feeling.
Catch Alvin Ailey American Dance Theater at the David H. Koch Theater at Lincoln Center, June 8–19!
It's been a little over a year since Ailey II member Annellyse Munroe graced the February 2015 cover of DS with two of her fellow company members, Samantha Barriento and Shay Bland. It was immediately clear that the talent runs deep in Ailey II, and the year that lay ahead would bring a ton of incredible challenges and opportunities for the dancers. This has certainly proved true for Munroe, who's gearing up for three premieres this upcoming season, running from March 30–April 10. DS caught up with her to hear how she's progressed, some standout moments and more.
Live near NYC? Don't miss Ailey II! Enter our ticket giveaway for the "Returning Favorites" program, featuring Hissy Fits, Breakthrough and Wings on April 3rd at The Ailey Citigroup Theater in NYC.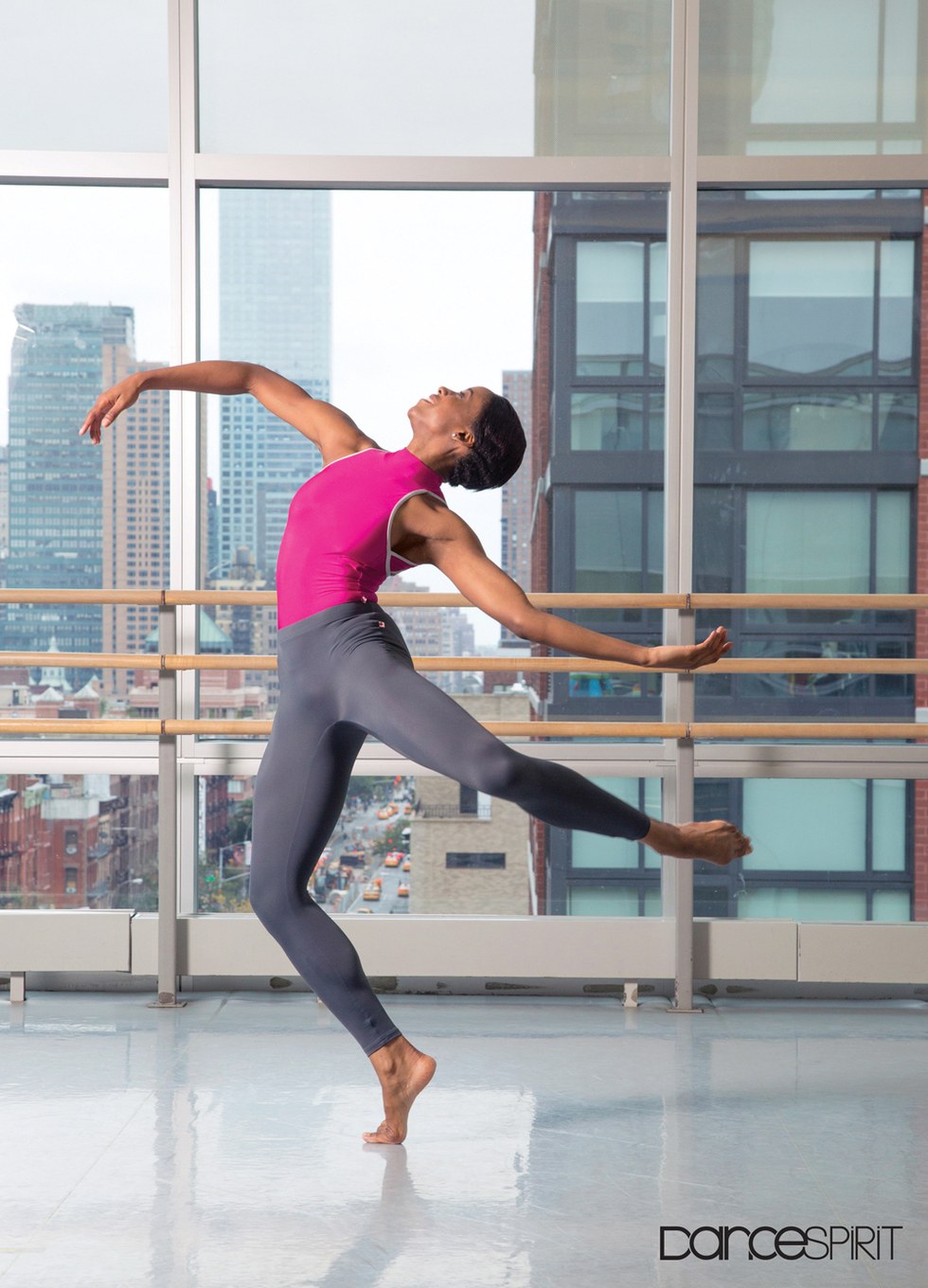 Munroe in all her graceful glory in our February 2015 issue (photo by Erin Baiano)
Dance Spirit: When you last spoke with us for the cover story, you said you'd never had the chance to perform a rep like the one you were experiencing at Ailey II. How have these new pieces challenged you?
Annellyse Munroe: This year, I've had the opportunity to work with three choreographers who are all so varied and different in their teaching styles, and it's been amazing. I'm dancing in three new works, which is very exciting.
Jean Emile's In & Out is a very personal piece to the choreographer, as it's about the ups and downs of contemporary life. It's so different from anything Ailey II has done, with a very upbeat pace and elements of comedy. I perform a duet in it, and I think the story is lovely—it's an audience pleaser, for sure.
The second new work is Ray Mercer's Something Tangible. It truly connected all of the dancers during rehearsal. The synergy is really evident—it's all about encountering love, fear and self-doubt. We were given this opportunity to get on the stage and just have fun and be free. That's what Mercer wanted, and it's really powerful to see.
The third new piece I'm in is Kyle "JustSole" Clark's I Am the Road. It's a hip-hop/house piece, which is new for Ailey II, so it's awesome that I was given this opportunity. The work is about his life as a dancer, so again it's very personal to the choreographer, which makes dancing it that much more special. It's high-energy and so much fun.
DS: How has your mentality shifted over the past year as you've settled into the company?
AM: I feel much more confident as a dancer and person. Going onstage isn't nearly as nerve-wracking as it used to be—it's all about sharing with and connecting to my audience. Being a second-year in Ailey II is very much like being a role model for the younger dancers, and the energy is fantastic. We all get along so well.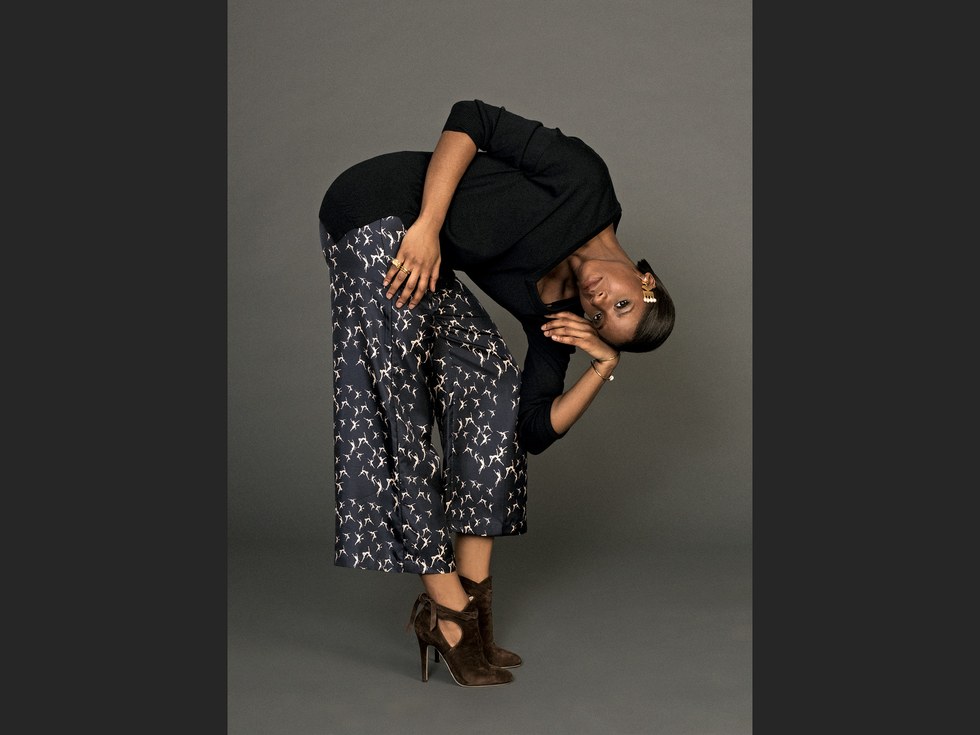 Ailey's next top model (photo by B. O'Brien for Bloomberg Businessweek)
DS: What are a few standout moments from the past year?
AM: I had the chance to venture into the fashion world, with a feature in Bloomberg Businessweek along with my fellow company member, Lloyd Boyd III. We modeled these comfy, slouchy business pants for a photo essay. Getting to show off fashion while dancing was so much fun. Lloyd and I were also just in a conceptual dance video for singer Maxwell's new song, "Roses." At his Valentine's Day show at the Barclays Center in Brooklyn, NY, they projected the video behind him. It was crazy and emotional to see ourselves dancing on this huge screen, and even crazier because people in the audience recognized us!
DS: What's a piece of advice you want to share with our readers?
AM: You have to be your own supporter. At the end of the day, you really do only have yourself. So go into the studio and prepare for each day with the mindset that you're the one in charge of your future and furthering your professional career.