Mar. 23, 2017 05:18AM EST
Congratulations to Gabby Douglas! Watching the amazing "flying squirrel" win Olympic gold in the women's all-around gymnastics competition yesterday was an incredible thrill—especially since Gabby, with her megawatt smile, is such an easy person to root for. (Congrats are also in order for teammate Aly Raisman, whose solid performance brought her this close to the bronze.)
But I'd like to pay tribute, for just a moment, to yesterday's silver medalist: Russian phenom Viktoria Komova. Why? Because in ballet terms—and let's be honest, I evaluate everything in ballet terms—she's gorgeous. Her hyper-extended legs, archy feet, and crazy flexibility make everything she does, from the uneven bars to the vault, look beautifully polished. There's also an inherent grace to the way she carries her upper body.
Though Viktoria's obviously had, like most gymnasts, lots of ballet training, looking like a ballerina wasn't exactly her first priority yesterday. (When you have to do a backflip on a 4-inch beam, sometimes grace goes by the wayside.) But her raw physical gifts are just so extraordinary that I want to slap pointe shoes on her and teach her Swan Lake.
For your bunhead pleasure, here are a bunch of photos of Komova at her most balletic. Enjoy!
[portfolio_slideshow nowrap=0 thumbs=true timeout=4000 showtitles=true showcaps=true showdesc=true]
Today in YES YES PLEASE LET'S MAKE THIS HAPPEN news: Simone Biles—five-time Olympic medalist, national hero and pretty much everybody's dream bestie—would like to add a Mirror Ball Trophy to her already insanely impressive list of accomplishments.
And this isn't just a casual rumor. Yes, OK: The thing about Biles possibly competing on "Dancing with the Stars" as soon as Season 23, which starts September 12? Ain't gonna happen, since she's already committed to a three-month post-Olympic tour. But Biles told Extra she's all about "DWTS" Season 24. "I'm hoping for the spring [season]," she said. "If they would allow me to do that–that would be awesome."
Why is this the best idea ever? One, because there's no better way to celebrate your coronation as the Queen of Gymnastics than with a victory lap/waltz/cha cha around the ballroom. Two, because we ALWAYS love watching gymnasts, with their brilliant athletic ability and extensive dance training, take to the "DWTS" floor. (Nastia Liukin, anyone? Or Biles' own Rio teammate, Aly Raisman?) And three, because there is no such thing as too much Biles, ever. In addition to being the world's greatest gymnast, she's also THE ABSOLUTE BEST. (Just ask Zac Efron. Or, you know, literally everyone at the Rio closing ceremonies.)
Making this whole thing even more fantastic is the fact that Biles has been Twitter flirting with "DWTS" pro Sasha Farber. Which, yes please. The hashtag possibilities alone fill us with glee. (#TeamSashmone! #TeamFiles! #TeamBarber!)
Actually, here's an even better idea: Why not do an Olympic medalists-only season of "DWTS"? I mean, obviously we'd love to see Laurie Hernandez's life-giving dance skills on national television again. Does Katie Ledecky want to take a turn around the ballroom? Could we get Usain Bolt in a pair of gold dancing shoes?
[Sidenote: Hiiiiiiii, everybody! I'm back from maternity leave, and happy to be Dance Spirit-ing again. My little girl is, in my completely unbiased opinion, the world's bestest baby—and possibly destined for "SYTYCD" Season 31. But I missed y'all!]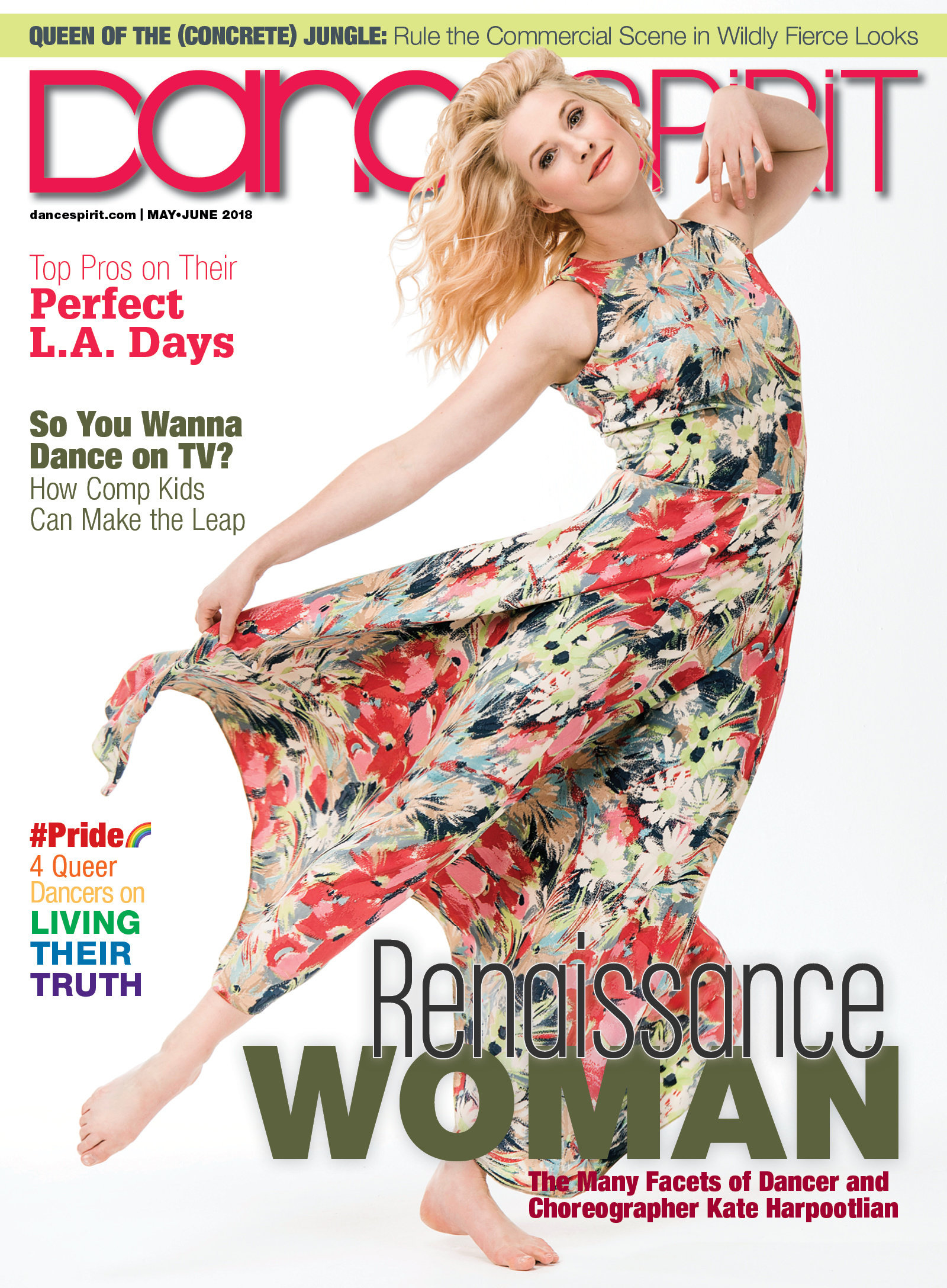 Get Dance Spirit in your inbox