You guys. Our entire office is on the verge of hyperventilating right now, because we just found out that there is a third Center Stage movie in the works.
I REPEAT: THERE IS A THIRD CENTER STAGE MOVIE IN THE WORKS.
And here's the thing: It sounds like it might actually recapture some of the magic of the original.
How, you ask? What could this threequel—which is titled Center Stage: Dance Camp and has a yet-to-be-announced premiere date on Lifetime—possibly do to top this...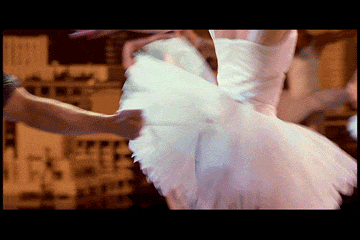 ...and this...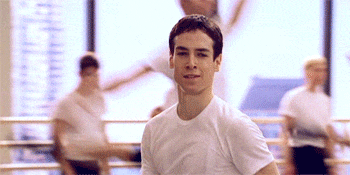 ...and this...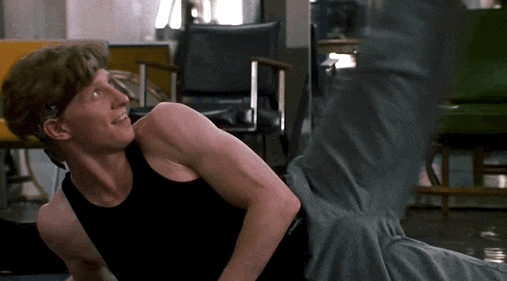 ...and, oh lord, this???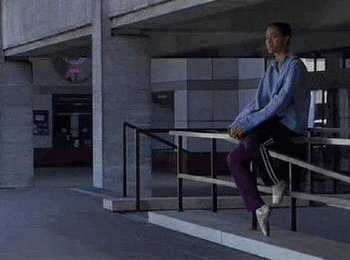 Well, it could involve a whole mess of Center Stage and Center Stage: Turn It Up stars, for starters. Word is that Cooper (Ethan Stiefel) and Charlie (Sascha Radetsky) and Jonathan (Peter Gallagher) and even Tommy (Kenny Wormald) will all be back for round three.
It could also bring in one of today's up-and-coming dancers for a little extra sparkle. Someone like, say, Chloe Lukasiak, who has been tapped to play a dance prodigy (of course) named Gwen. This is perfect for several reasons, and one of them is that Chloe may or may not be Amanda Schull's baby sister.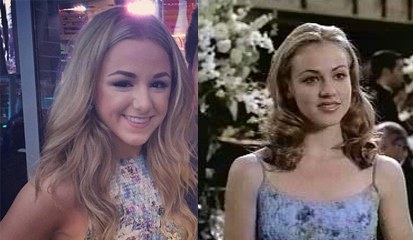 Right? Do we see it?
Here, according to Deadline, is the plot of this latest Center Stage installment:
"Jonathan Reeves...is tasked with infusing more contemporary styles and modernism into the American Ballet Academy. [He] enlists his his top choreographers Charlie..., Cooper... and Tommy...to recruit dancers to compete at a camp where the winners will be selected to join the Academy." [Gwen is one of the dancers at the camp.]
My heart, you guys. My HEART. I so, so want this to be good. I so, so need it to be worthy of the amazingness that is the original. (Center Stage: Turn It Up was...I mean, it just didn't have the feet. Or the heart.) And I so, so hope Jody makes a cameo. Is she still a principal in Cooper Nielson's company? Are she Charlie still together? Do they have beautiful dancing babies?* THE WORLD NEEDS TO KNOW.
Anyway, stay tuned. We will be obviously be monitoring this situation aggressively.
*Real talk: Their kids could potentially be teenagers by now. Has it seriously been that long, Center Stage? It feels like only yesterday that we first discovered how *on* you were.
Jan. 01, 2015 08:00PM EST
Since her breakout role in Center Stage, former San Francisco Ballet dancer Amanda Schull has been steadily beefing up her acting resumé—and not only in dancing parts. Yes, she sautéed on screen in Mao's Last Dancer. But her recent credits also include non-dancing characters on "Suits" and "Pretty Little Liars." And this month, Schull stars as Dr. Cassandra Railly in "12 Monkeys," a new show on the Syfy network loosely based on the 1995 film of the same name. Dance Spirit caught up with Schull to talk about her latest role and making the switch from stage to screen. —Jenny Dalzell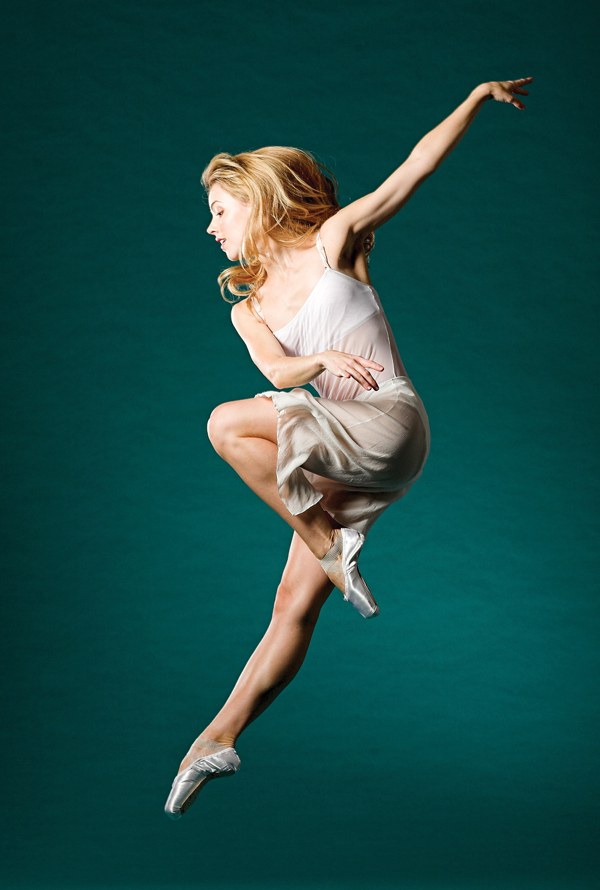 (Photo by Marty Sohl, courtesy Amanda Schull)
Dance Spirit: What's "12 Monkeys" about?
Amanda Schull: My character, Dr. Railly, is a virologist who specializes in the containment of viruses and plagues. I meet James Cole, played by Aaron Stanford, who comes back to the present day from the year 2033. He tries to enlist my help for a mission: saving the world from a plague that's about to be unleashed on the population. Of course,
I don't believe him at first—I mean, time traveling? But I eventually come around and try to help him.
DS: That sounds kind of scary.
AS: I'd say it's more thrilling, though it does have some scary moments. There are a few scenes that are a little graphic, but it's more exciting than gruesome.
DS: Will we get to see you dance on the show?
AS: I do a little bit of ballroom dancing, but it's really basic. There have been talks about the possibility of my character having grown up as a dancer, but that idea hasn't gone anywhere yet. It would be so fun to explore—I'd definitely be interested!
DS: Has your dance training influenced your work as an actress?
AS: I've spoken to directors who've said my dance background was a huge bonus when casting me, and one of the reasons they initially looked at me more seriously. Dancers are dedicated, and our strong work ethic comes in handy when we're learning a script or working on dialogue. When you're creating a character, embodying his or her physicality is something we, as dancers, grasp much better than non-dancers. Dancers also understand timing and landing on their marks—that's extremely helpful in acting, too.
DS: Are you still involved in dance?
AS: I am! I occasionally teach ballet classes when I go home to Hawaii,
and last year I performed as the mother in the party scene of Ballet Hawaii's The Nutcracker. I actually got a colleague from "Suits," Rick Hoffman, to be in the show, too. He played the grandfather. He'd never even seen a ballet before!
DS: What's been your favorite role so far?
AS: Every role is my favorite when I'm in it. I know it sounds cheesy, but I've loved all my opportunities. That being said, playing Jody Sawyer in Center Stage was pretty special.
Apr. 06, 2012 12:19PM EST
Does the lovely blonde with the, um, acute sense of smell in this McDonald's commercial look familiar?
That's right: It's Amanda Schull, aka Jody Sawyer from Center Stage (and Elizabeth Mackey from Mao's Last Dancer). I'm not sure if the American Ballet Academy would approve of her Shamrock Shake habit. But I kind of love Schull in this ad. Who knew she was a comedian?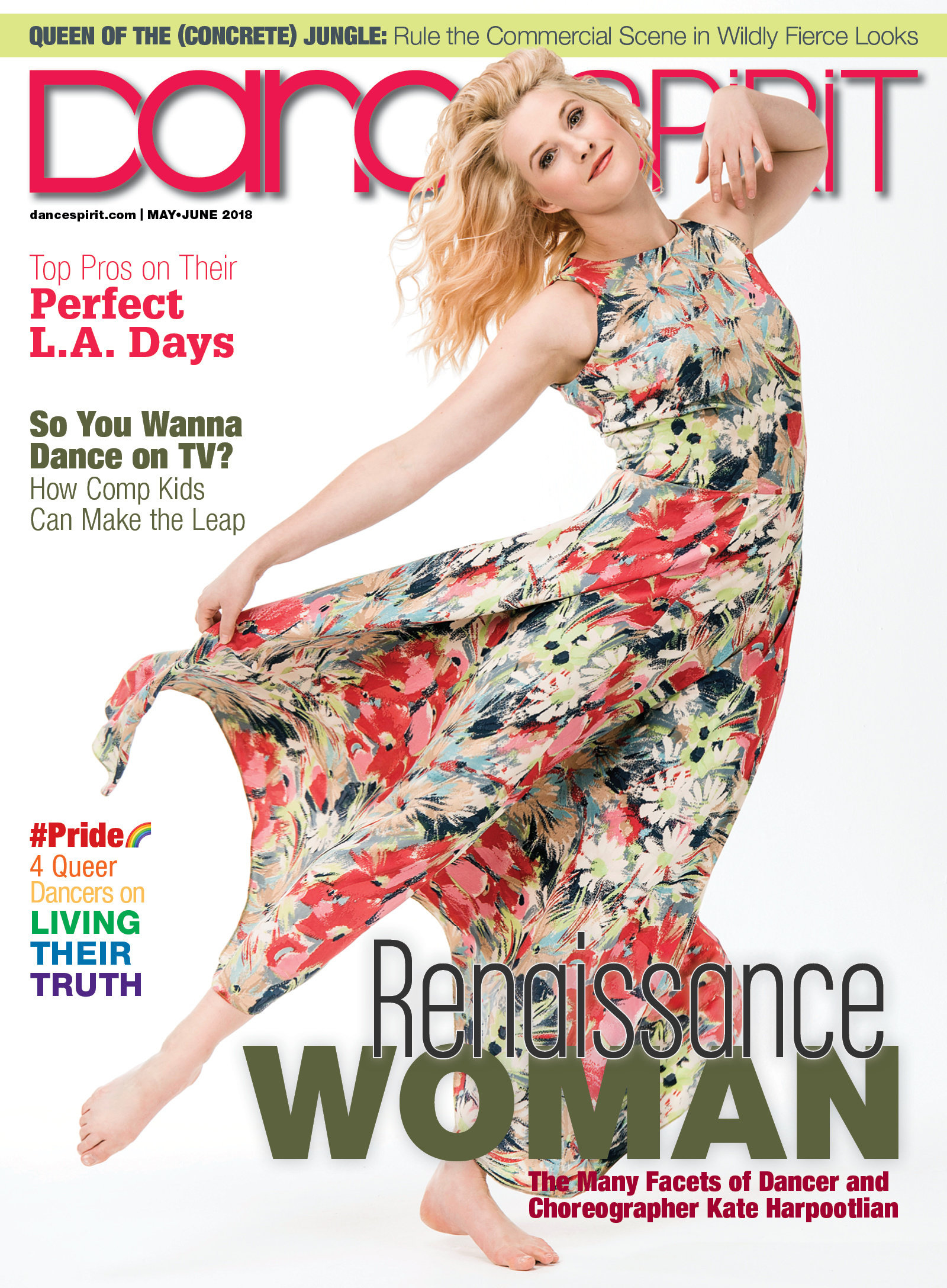 Get Dance Spirit in your inbox