OK, there wasn't as much dance as we would have liked to see at this year's Grammy Awards. But the night still included a few awesome dance-y moments.
One word, guys: Hamilton! It's always great when Broadway gets some love and recognition outside of the musical theater scene, so when the folks from Hamilton appeared via satellite to perform the opening number from the show, we did our own little happy dance. And then sat transfixed. Minutes later, to pretty much no one's surprise, the show scored the Grammy for Best Musical Theater Album.
Then there was Kendrick Lamar's amazingly poetic performance of "Alright" and "The Blacker the Berry," featuring glow-in-the-dark costumes, a giant bonfire and virtuosic dancers. Choreographed by Fatima Robinson with Charmaine Jordan and Adrian Wiltshire, it was one of the night's most powerful—and beautiful—moments.
Target and Gwen Stefani made history with the first-ever live music video, in which Stefani channeled Marilyn Monroe as she gamely lip-synced along to her single "Make Me Like You" throughout various sets and costume changes. The dancing was fabulous and full of fun moments—choreo on salon chairs and Vespas, a chorus of cheerleaders decked out in Gwen masks, even a roller-rink scene complete with impressive moves on skates.
Lady Gaga's David Bowie tribute was, naturally, epic, and complete with jumpsuit-clad dancers (we see you, Marquis Cunningham!) who pulled out everything from perfect pirouettes to sassy struts and flawless tilts.
And last but not least was Pitbull's finale performance, which featured a surprise appearance from "Modern Family" star Sofia Vergara during his song "Taxi." We loved Rhapsody James' fierce, Latin-inspired choreography, and dancers Sophia Aguiar and Amandy Fernandez slayed as per usual.
It's always fun deciding who to feature on the cover of our annual Commercial Issue. There are so many incredible, spotlight-worthy dancers who deserve to be grooving alongside Hollywood's biggest names—and this month, we're so excited and so proud to show off eight of those dancers (plus two more on the DS digital edition!).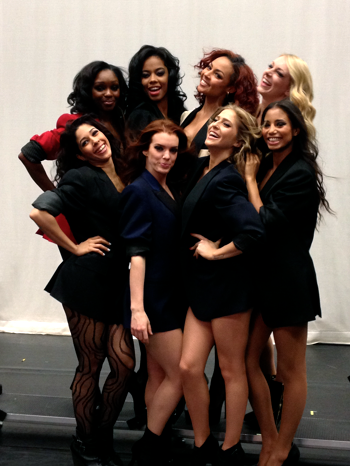 Do we even need to ask who runs the world?
Meet Beyoncé's backup dancers! These eight women (click here to read their story) and two men ("Les Twins"—read all about 'em!) just kicked off the superstar's The Mrs. Carter Show world tour, which will be making its way to the U.S. later this summer.
Naturally, pulling this shoot off wasn't easy. We somehow managed to get all 10 dancers, choreographer Frank Gatson Jr., two stylists, three hair and makeup artists, a publicist, a photographer, a photographer's assistant, a video crew and the DS staff together for five hours (on the Sunday morning of Daylight Savings Time—ouch!) at the Alvin Ailey studios in NYC...just days before the Beyoncé Camp began tech rehearsals for the tour. The shoot was completely crazy but totally worth it.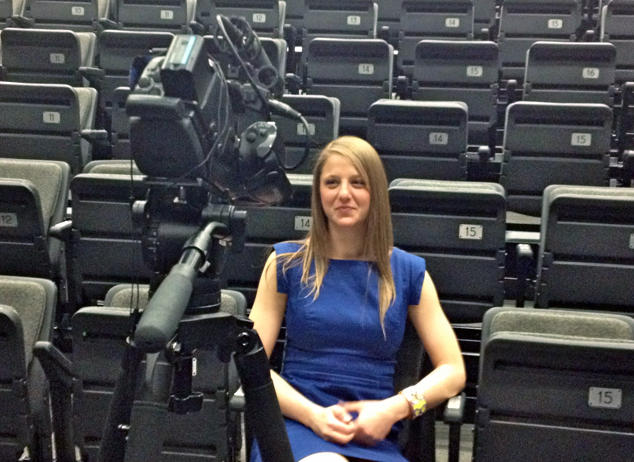 My .5 seconds of fame: being interviewed by the Beyoncé crew for her tour documentary. Gotta say, I prefer being on the other side of the camera!
Click here to see some of the best shots from the day.
Since the shoot and the magazine's release, Beyoncé and her team haven't taken a single day to rest or breathe. Here's a promo from the OMG-you-must-get-tickets tour:
And here's Beyoncé's latest commercial (featuring her lady dancers!) for H&M:
Finally, check out this killer video of all the dancers—and their fearless leader—dancing to "Grown Woman" in Paris:
What do you think of the new issue? Let us know!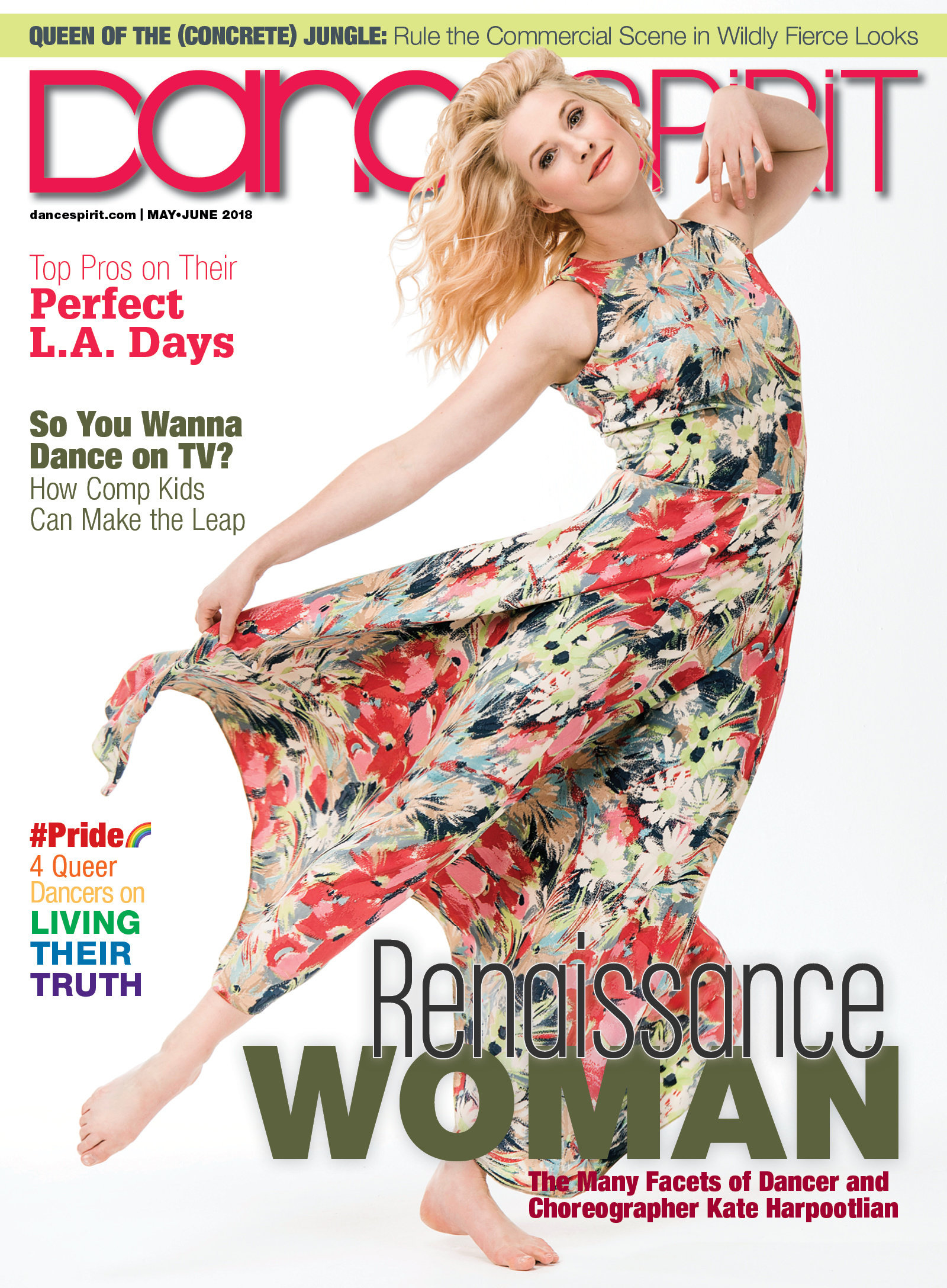 Get Dance Spirit in your inbox