Mar. 23, 2017 05:16AM EST
Yes, I've done this before. But during last night's "So You Think You Can Dance" episode, dancer-celebrity doppelgängers kept popping into my head. (Maybe because this season's cast is so ridiculously attractive?) Without further ado:
Matthew Kazmierczak and Ryan Gosling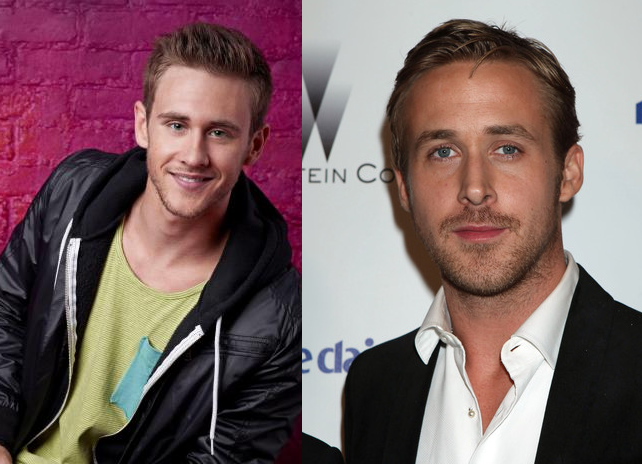 Janelle Issis and Kourtney Kardashian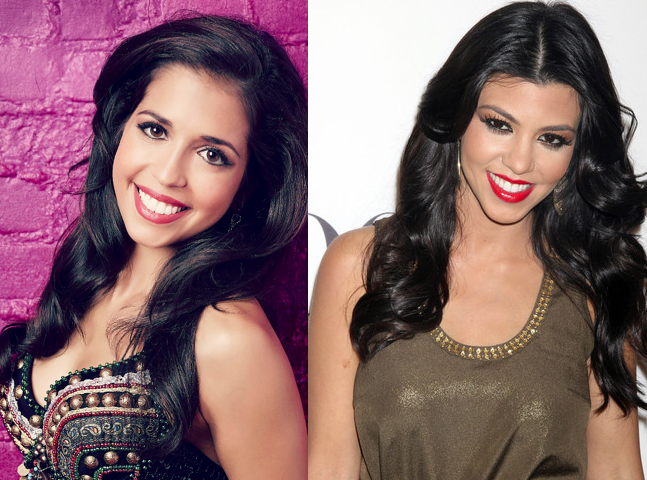 Witney Carson and Carrie Underwood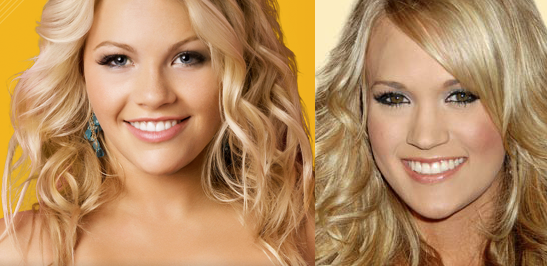 Chehon Wespi-Tschopp and Ricky Martin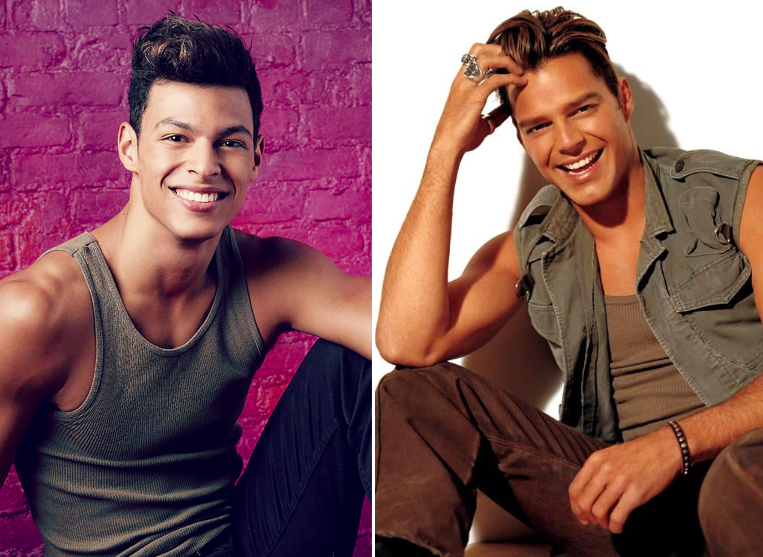 Amelia Lowe and Amélie (Audrey Tatou)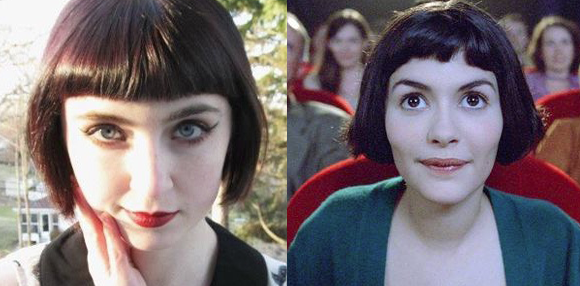 and finally: Amber Jackson and Mary J. Blige (OK, yes, this is really just a hair lookalike. But still!).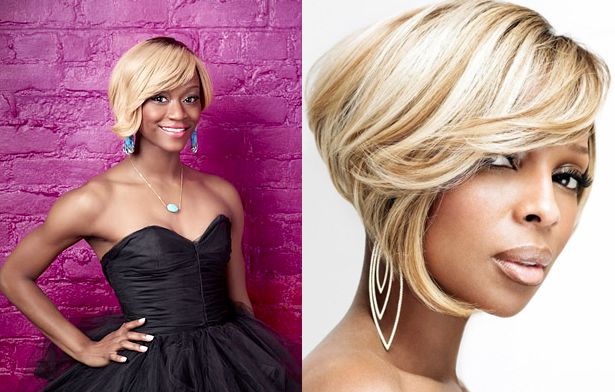 What do you think? Do you see it, or am I crazy? Let us know your other dancer lookalikes in the comments!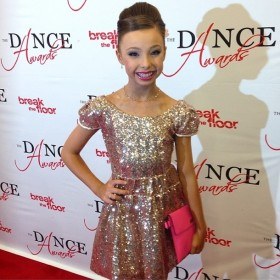 Dance Spirit's January cover girl, Sophia Lucia, on the red carpet before the Dance Awards in NYC (photo via @sophialucia5678)
Chock full of utterly amazing dance talent, silly jokes and wild choreography, the 2014 Dance Awards closed out its NYC event last night at the Hammerstein Ballroom. The three-and-a-half-hour celebration really had it all—from spectacular Mini performances to archival footage of a young, tap dancing Gil Stroming to awards for seemingly every category known to dancerkind. The Dance Spirit editors certainly had a blast. Here are my top five highlights of the evening:
1. The Mini and Junior Male Best Dancers. Mini Brady Farrar from Stars Dance Studio stole my heart with his solo "You." And later in the evening, Junior winner Findlay McConnell from Elite Danceworx (the big winner of the night!) brought the house down with his performance of "Dance with Me." Seriously, you need to watch these guys, stat.
Here's Brady:
And here's Findlay (the picture is a little blurry, but just know his facial expressions are perfect):
2. DanceMakers of Atlanta's "Take Me Out." This routine was fierce at New York City Dance Alliance Nationals a week ago, and it was even fiercer onstage last night. These teens aren't only amazing performers, but each dancer also brings something of herself to the choreography—all while maintaining perfect synchronicity with her peers. Moreover, these girls are versatile, going from style to style with ease. Case in point? Senior Brianne Sellars won the title of Best Dancer for her contemporary solo "Movement"—a total departure from the hard-hitting moves in "Take Me Out." Here's Brianne in "Movement," which also earned a 1st runner up title for Senior Female Outstanding dancer at NYCDA Nationals:
3. Dance Town's "Ballroom Girls." These Minis can sure move those hips! I can hear Mary Murphy screaming in the distance as she hands out Hot Tamale Train tickets. Watch these little firecrackers go:
4. Sophia Lucia's "All This to Say." Dance Spirit's January cover girl—who was crowned Junior Female Best Dancer—did not disappoint last night. With extensions, emotions and moves like these (choreographed by none other than Stacey Tookey), it's pretty easy to see why she's insta-famous. One thing we can all take away from this rising star's stellar performance? Wearing two shoes—or none at all!—can help mask a serious case of one-sidedness, unlike the one-shoe approach in this clip:
5. The Kenny Wormald as Kevin Bacon Ren McCormick–inspired opening number. Gosh darn it, I just love a good Footloose throwback. And what's better than one Footloose number? Two! Mandy Moore and Nick Lazzarini's crowd-pumping choreography for both the opening and closing routines left the night on such a high note. Take a look at the Footloose footage from the 2014 Dance Awards in Las Vegas. It will surely motivate you to tackle the rest of your day.
Apr. 23, 2013 11:03AM EST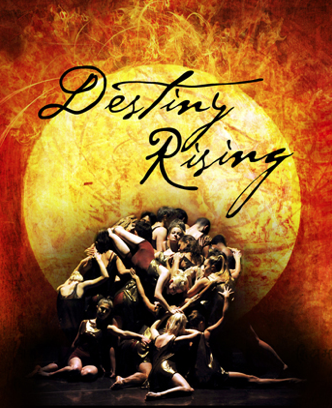 The annual Destiny Rising gala benefits the awesome New York City Dance Alliance Foundation, which is dedicated to helping young dancers fund their college educations. So how fitting is it that at last night's Destiny Rising performance, it was a college dance company that stole the show?
That would be the Conservatory Dance Company of Point Park University, which performed Garfield Lemonius' Memoirs. I have this terrible stereotype in my head of college dance groups doing sedate, solemn, stuffy pieces, but Memoirs allowed Point Park's beautiful dancers to show us the full range of their talents. Clad in flowing red dresses, the company's guys and girls tore through the intricate, emotionally wrenching choreography.
The best part? The cast included two of our favorite NYCDA alums, Kali Grinder and Victoria McWilliams, both recipients of NYCDA Foundation scholarships. And they were in top form. It looks like college has allowed them to both grow as dancers and mature as artists—and that's what the college dance experience is all about, Charlie Brown.
That's not to mention all of the evening's other fun performances. For the bunheads, there was the ABT Studio Company's exceptional Catherine Hurlin and Oliver Oguma in the kicky Flames of Paris pas de deux, followed by New York City Ballet's Brittany Pollack and Jonathan Stafford (real-life couple alert!) in the White Swan pas. For the contemporary buffs, there was Cedar Lake standout Jon Bond's lush The Devil Was Me, featuring several other CL dancers (including our baby-who's-all-grown-up-now, Ida Saki). And for everyone, there was Grace Buckley's gleeful Sing, Sing, Sing, starring the likes of Amber Jackson, Corey Snide, Ryan Steele and Jakob Karr. They dared us to stop smiling. I couldn't.
Want to find out more about the NYCDA Foundation and how you can apply for scholarships? Take a look at the organization's website.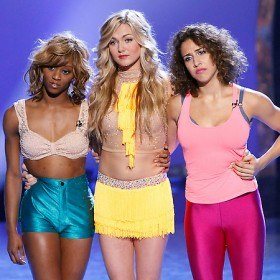 Last night on "So You Think You Can Dance" the Top 16 showed up ready to wow the judges and win America's hearts. But for two dancers, it just wasn't enough. After last week's votes, the six dancers in jeopardy were Amber, Lindsay, Eliana, George, Brandon and Dareian. The judges—Nigel, Mary and Christina Applegate—chose to say goodbye to Amber and Brandon. It's always hard to see dancers go home, but we were especially sad to see our former cover girl go. We love you, Amber!
Now for the Top 5 Moments from last night's episode of "SYTYCD!"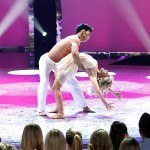 1. Witney and Chehon's contemporary routine. I'm pretty sure I've been dreaming of dancing to "I Will Always Love you" my whole life. Guess I'll just have to live vicariously through Witney (who was named after Whitney Houston?!) and Chehon. Stacey Tookey's choreo was stellar tonight—it was passionate and technical and the chemistry was so real.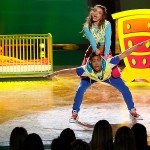 2. Tiffany and George's hip-hop routine. Nappytabs bringing their real-life impending parenthood to life? Saaa-weet! I don't have any munchkins of my own yet, but I imagine when I do I'll be dying to bust out this choreo. Plus, Tiffany handled the routine like a boss. Girl's got swag.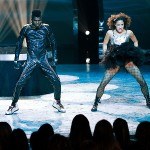 3. Eliana and Cyrus's hip-hop routine. Tabitha and Napoleon were on fire last night—great choreo and concepts all over the place. And seriously, Cyrus might really be a robot. Yes, I think he is. Plus, did you catch Eliana's stink face? Get it, girl!
4. Audrey and Matt's salsa routine. Can Audrey get any more adorable? I won't say it was the sexiest salsa I've ever seen, but I didn't really care. They're so peppy and sweet and I just want to put them in my pocket. (I'll admit, I didn't love Liz Lira's choreography.)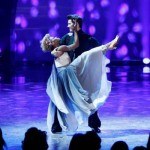 5. Amber and Brandon's jazz routine. I definitely love me a sultry, steamy jazz routine! Well done, Ray Leeper. While Brandon did look a bit awkward, losing his balance more than a couple of times, Amber was right at home. She was technically gorgeous, but it was her performance that really made me sweat. SO hot.
The "So You Think You Can Whaaat?!" Moment of the Night: Janelle and Dareian's cha-cha routine. "Call Me, Maybe"? Seriously, Pasha? I love you, but honestly, I can't take any routine seriously when they're dancing to Carly Rae Jepsen.
A big congrats to the Top 14! We're super-excited to see what they'll have to show us after the two-week break. But until then, what did you think of last night's episode? Did the judges send the right dancers home? Who's your favorite? Tell us in the comment section below!
Jul. 02, 2012 02:26PM EST
What does everyone think of "So You Think You Can Dance" Season 9's Top 20? While some of us—myself included—are still mourning the loss of a few Vegas Week favorites (Adrian Lee and Kaitlynn Edgar! Saaaadface), I'd say the lineup is pretty darn solid.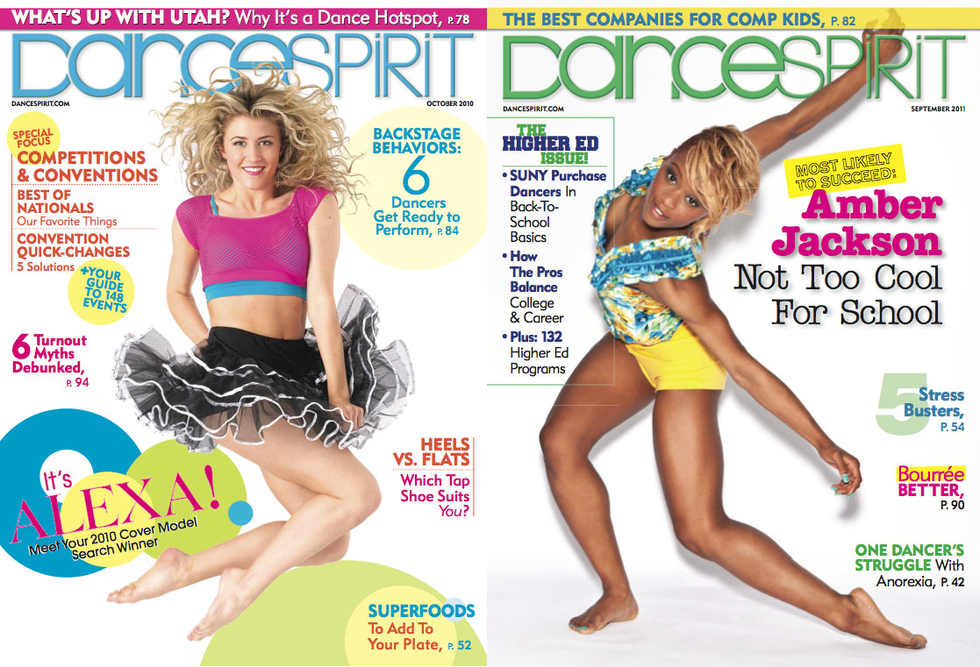 Here at DS, we can actually say, for two of the 20: Called it! That's right—we've already featured both Alexa Anderson and Amber Jackson on our cover. Alexa was the winner of our 2010 Cover Model Search (sidenote: don't forget to vote for your 2012 CMS favorite!), and Amber graced our September 2011 issue.
Both of these extraordinary dancers were, of course, fantastic at their respective photo shoots. We thought we'd share some of our favorite images to help you get to know them a little better—and to help you get through this "SYTYCD"-less holiday week. Enjoy! And be sure to check back next Thursday for our recap of the second performance episode...
[portfolio_slideshow nowrap=0 height=500 thumbs=true timeout=4000 showtitles=true showcaps=true showdesc=true]
Sep. 24, 2011 09:00AM EST
To watch Amber Jackson dance is to watch breath in motion. Each movement seems to emerge from deep inside: her port de bras comes from her gut, and her extension starts with a ripple of her spine. One move is a sharp gasp and the next a soft sigh.
At 21, Amber has already had her share of job offers—among them apprenticeships with Alvin Ailey American Dance Theater's Ailey II and Complexions Contemporary Ballet, plus a spot in The Lion King in Las Vegas. But she chose to pursue her education instead. Now a senior at the LINES/Dominican University BFA Program in San Francisco, CA, she doesn't regret her choice to postpone professional life. "LINES has transformed me," she says. "I knew after high school that I needed more training. Before, I just danced. Now, I'm dancing for a reason and I'm learning to dance to my fullest, inside and out."
With graduation on the horizon, Amber has auditions on the brain. From concert companies to commercial work and musical theater (yes, she sings, too!), she wants to try it all. "I'm willing to go wherever life leads me," she says. "But first I have to get through senior year!"
Track Star to Ballet Barre
Amber came to dance late—and reluctantly. A runner on the track team, she didn't set foot in a dance studio until age 13, when her parents decided to send her to DeKalb School of the Arts instead of the public high school in her hometown, a suburb of Atlanta, GA. At DSA, each student studies two artforms; Amber chose dance and singing. Although at first she was disappointed not to be on a track team, Amber put her heart into her work. In addition to DSA, she enrolled at Ballethnic Academy of Dance, also near Atlanta. And, slowly but surely, her interest in dance grew. The first spark came after being on the lighting crew at school. "I enjoyed watching the dancers," she says. "Their joy brought me joy and made me want to be a part of it." Then, she saw her first professional dance company, Alvin Ailey American Dance Theater. "I was inspired," she says. "I left without a doubt that dance was what I wanted to pursue."
Once she fell for dance, there was no going back. "Those first two and a half years were intense because I was focused on training, training, training," Amber says. Her background as an athlete gave her the drive to keep going: "I'm competitive. I'm driven to do the things I love, and do them well."
The Next Step
Midway through high school, Amber transferred from Ballethnic to DanceMakers of Atlanta, both to study other dance forms and to compete. "Amber came to us a well-trained ballet dancer who didn't know how to move yet," says Denise Heard-Latimer, co-owner of DanceMakers. "We wanted to loosen her up." Before long, Amber hit her stride. "She had a style that made her stand out," Heard-Latimer says. "She could take steps that were given to everyone and make them look unique."
That technique and movement quality served her well at competitions, including New York City Dance Alliance, where she won National Senior Outstanding Dancer in 2008. "Amber has a regality and elegance about her," says NYCDA executive director Joe Lanteri. "You see it when you watch someone like Judith Jamison or Desmond Richardson—a particular presence. It's effortless, it's beautiful and it's completely natural."
Amber says Lanteri, who watched her develop over several years of competitions and intensives, "saw something in me that I didn't see in myself. NYCDA was a life-changing experience. These teachers—Joe Lanteri, Suzi Taylor—were on my case, and I realized, if they saw something in me, I shouldn't waste it."
Finding Her Voice
Amber started college at Point Park University in fall 2008, majoring in ballet. However, she was most interested in contemporary ballet and soon realized Point Park wasn't the right place for her. In 2009, she did the summer intensive at LINES, and something clicked. "I became more aware of my body and I got in touch with my inner self," she says. "The instructors pushed me to a new level." At the end of the intensive, she was asked to join the BFA program as a sophomore.
LINES BFA program director Marina Hotchkiss saw in Amber, "a tremendously talented dancer who knows how to make an 
impact and create a lot of energy onstage." One of the faculty's goals for Amber has been for her to learn more nuance and subtlety—which Hotchkiss sees happening more all the time. "Amber's a sponge," she says. "It's been beautiful to see her evolution."
Even after finding the right training environment, Amber had ups and downs as a college student. The Lion King offer was a tempting chance at professional life. "That was really hard to turn down," she says. And her junior year brought a long and demoralizing battle with plantar fasciitis, inflammation of the tissue on the bottom of the foot. "I got so down on myself because I couldn't dance," she says.
But with classmates by her side and faculty supporting her, Amber has worked through the rough patches, emerging with her love for dance intact. This past summer, she returned to the studio and the stage, even performing in a duet choreographed by Ailey II Associate Artistic Director Troy Powell at a showcase in New York in June.
Looking ahead, Amber is eager for the challenges that this year will bring—among them, the chance to work more with Alonzo King, who conducts a weeklong intensive for seniors. She has goals for herself, especially regarding her artistry. "My artistry is still not where it should be," she says. "I'm trying to stay in tune with myself physically, emotionally and spiritually. I used to focus on one element at a time and play catch-up with the others. Now I want to grow everything as one; I know it will affect my dancing in a big way. I'll be connected to my movement, to my art. I know there's more I can give."
FAST FACTS
Full Name: Amber Tiara Jackson
Birthdate: July 24, 1990
Favorite Color: Black. "Everyone thinks I'm emo, but I just like the color!"
Favorite Food: "My grandmother's stuffing."
Non-Dance Talent: Singing. Though Amber gave it up for a while to focus on dance, she's recently gotten back into the groove—even working with a producer in a recording studio while at LINES.
Most Memorable Dance Moment: "Being named Senior Outstanding Dancer at New York City Dance Alliance Nationals. I didn't expect it at all—I couldn't even smile when they called my name because I was so shocked."
Dream Choreographer: Desmond Richardson. "I got to work with him a little at the audition for Complexions. He helped me with some partnering—I was starstruck."
"So You Think You Can Dance" Spotting: Amber made it to the "Green Mile" on "SYTYCD" Season 6. Her dancing was consistently praised, but judge Nigel Lythgoe strongly criticized her performance quality. "That experience taught me that technique can only take me so far," she says. "I realized I dance inward; I thought my emotion was reaching the audience, but it wasn't. It was 
a valuable lesson."
Advice for DS Readers: "Don't limit yourself. Life is amazing, and you never know what it will bring."
The LINES/Dominican University BFA helps dancers hone their classical technique while pursuing a comprehensive liberal arts education.
Starting in their junior year (freshmen and sophomores follow a different schedule), students spend the first half of each day in dance class and rehearsal and the second half on academics. The dance curriculum is ballet-based, complemented by training in modern and ethnic dance forms, composition and improvisation. Students also study dance history, anatomy and kinesiology, music and choreography. They perform work by guest artists, faculty and fellow students, as well as LINES repertory. King himself also teaches various classes throughout the semester.
Part of what sets the program apart is its philosophy. "Our emphasis on individual creativity comes from Alonzo, from the way he works with the company," says BFA program director and former LINES principal dancer Marina Hotchkiss. "He believes art is within the artist; it just has to be nurtured and given space to emerge, and tools to flourish."
For more: linesballet.org/bfa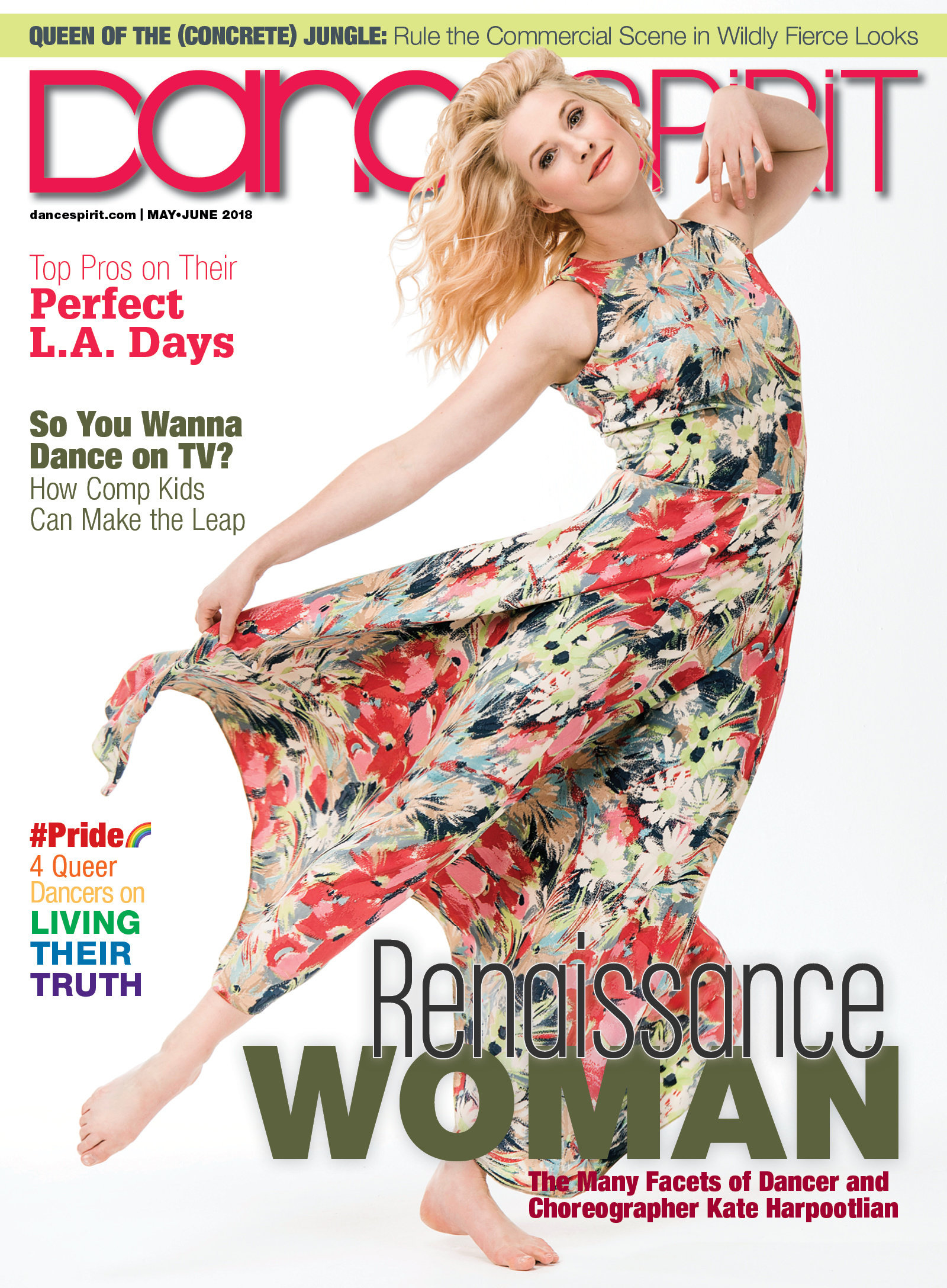 Get Dance Spirit in your inbox