Fred Astaire (courtesy Dance Magazine Archives)
As a tap dancer, you're a student of history—whether you know it or not. Tap technique today is intimately connected to the great hoofers of the past. "Tap is incredibly personal, because all of these individuals have added to the public domain, the pool of steps you draw from," says Brian Seibert, dance critic for The New York Times and author of What the Eye Hears: A History of Tap Dancing. "You're constantly giving shout-outs to dancers who came before you."
It's also important to recognize tap's pioneers because they repeatedly broke down barriers, making tap accessible to everyone. "You don't have to overcome something to be here," says Tony Waag, artistic executive director of the American Tap Dance Foundation. "You're not the first black person or woman, you don't have to carry a certain card or have a particular lineage to succeed at tap. Gregory Hines used to say, 'If you have the shoes, you're in.' "
Come meet the artists who've shaped tap history. Because if you're a tap dancer, they're your family, too.
Keep reading...
Show less
Every year, Career Transition for Dancers—that fantastic organization that helps pro dancers figure out their post-dance lives—puts on a wonderfully over-the-top, star-studded gala. Attending it has become one of my favorite DS editor perks, because it's always so darn joyful—it's all about dancers celebrating dancers. Last night's gala show was a smorgasbord of awesome performances and touching tributes. Here are my top five highlights:
5. A ton of people did a delightfully schmancy take on the Shim Sham. To kick (or tap, rather) off last night's festivities, the American Tap Dance Foundation gathered a stageful of tappers, young and old, to perform a dressed-up version of the classic routine. It was really moving, actually—a tradition being passed from one generation to the next, right before our eyes.
4. The Dance Theatre of Harlem dancers proved they could get down—in pointe shoes. The company's gorgeous classical dancers got in touch with their funkier sides in an excerpt from Robert Garland's Return, set to the music of James Brown. The only thing better than beautiful ballet technique is beautiful ballet technique mixed with the Mashed Potato.
3. There was a Rockette alumni kickline, and it was glorious. 14 lovely former Rockettes reunited to accompany Broadway legend Karen Ziemba's performance of "I Wanna Be a Rockette." (The group included our friend Amanda Kloots-Larsen.) Naturally, it was leg heaven. Once a Rockette, always a Rockette!
2. Alvin Ailey American Dance Theater's Kirven Douthit-Boyd showed off his insane body control. He performed Takademe, choreographed by Robert Battle—a tour-de-force solo that's basically a visual illustration of its intricate, spoken-word Indian Kathak score, matching every single syllable with a gesture. And, um, there are a LOT of syllables. Douthit-Boyd had the audience erupting in spontaneous cheers throughout his performance—he was that unbelievable.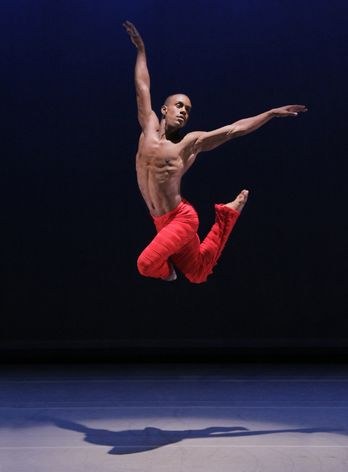 Douthit-Boyd in Takademe (photo by Paul Kolnik)
1. Angela Lansbury received the Rolex Dance Award, and we all decided to be Angela Lansbury when we grow up. Mrs. Potts is, unsurprisingly, the class act to end all class acts. Though she isn't really known for her dance skills per se, her acceptance speech was a lovely, heartfelt tribute to dancers and former dancers. And then she gave us some Fosse kick action on her way offstage, and our hearts melted into happy little puddles. (Also, fellow theater legend James Earl Jones presented her award, which, THAT VOICE.)
Ahh Memorial Day Weekend is just three weeks away. We can almost smell the budding flowers, the fresh-cut grass, the charcoal grill...It's the first real taste of summer freedom.
But what could make this three-day weekend even better? Um, National Tap Dance Day, of course!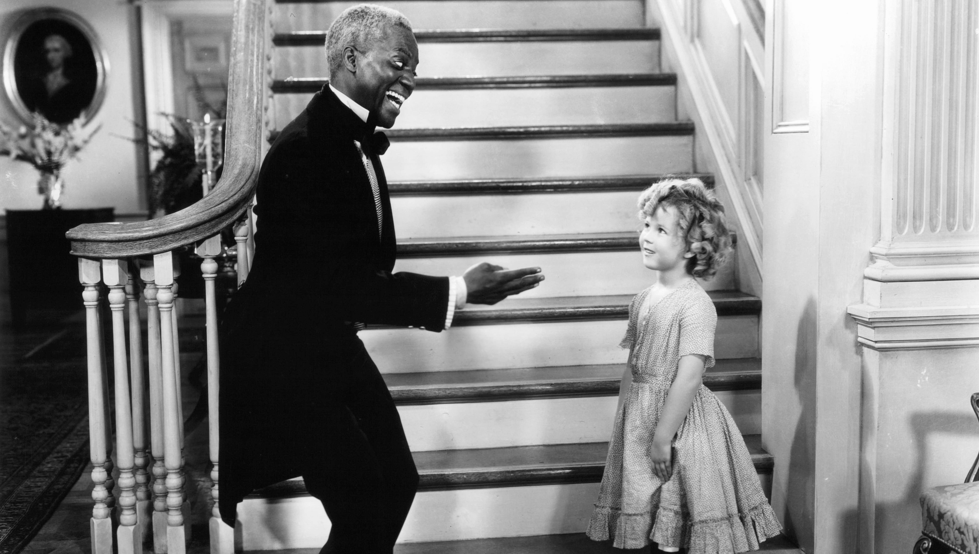 Bill "Bojangles" Robinson teaches Shirley Temple the stair dance in The Little Colonel (1935)
The holiday falls on May 25 each year, in honor of tap legend Bill "Bojangles" Robinson's birthday. President George H.W. Bush signed NTDD into law back in 1989, making this year its 25th anniversary...so naturally, it has to be extra special.
While there will be celebrations throughout the US, the American Tap Dance Foundation (ATDF) is setting up shop in NYC with Tap Attack, an outdoor event (free to the public) featuring tap students from ages 5 to 75. Things to look forward to: free lessons in how to do the Shim Sham, appearances by big-time names in the tap world (Chloé Arnold and Jason Samuels Smith, to name a couple), and performances by the talented young hoofers of ATDF's own Tap City Youth Ensemble. (Click here for more info on all the tap-tastic events scheduled.)
So if you're in or around NYC, mark your calendars for this Memorial Day Weekend, and be sure to make your way over to Pier 45 of the Hudson River Park on Sunday afternoon. In the meantime, here's a video of Bill "Bojangles" Robinson hoofin' it up with Shirley Temple in The Little Colonel:
At this point, you've all heard of TED Talks. But have you heard of "Tap Talks"?
Hoofers, get excited.
Tonight, the American Tap Dance Foundation begins a six-part monthly series—"Tap Talks"—as part of its mission to educate the community about this classic American dance style. The talks will bring together everyone from tap dancers and choreographers to dance historians and writers. Oh, and there will be movies too, guys. (Three words: Gregory Hines footage.)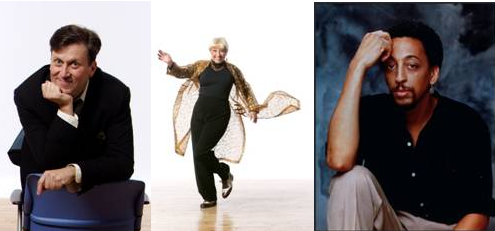 (Left to right) ATDF Artistic/Executive Director Tony Waag (photo by Lois Greenfield), tap dancer and mentor Brenda Bufalino (photo by Lois Greenfield) and Gregory Hines (photo by Greg Gorman)
The series begins tonight at 7:30pm at American Tap Dance Center in NYC, and it continues on a once-per-month schedule until June. Here's the lineup:
January 24, 2014: Explore Choreography!
February 14, 2014: Happy Birthday Gregory!
March 28, 2014: Tap Forward!
April 25, 2014: Tap and Vaudeville!
May 23, 2014: Let's Celebrate National Tap Dance Day! (May 25)
June 27, 2014: Tap City Re-Visited!
For tickets, call (646) 230-9564. (Click here for more info.)
And with that, we'll leave you with this epic Gregory Hines tap solo from the classic film White Nights. Happy Friday!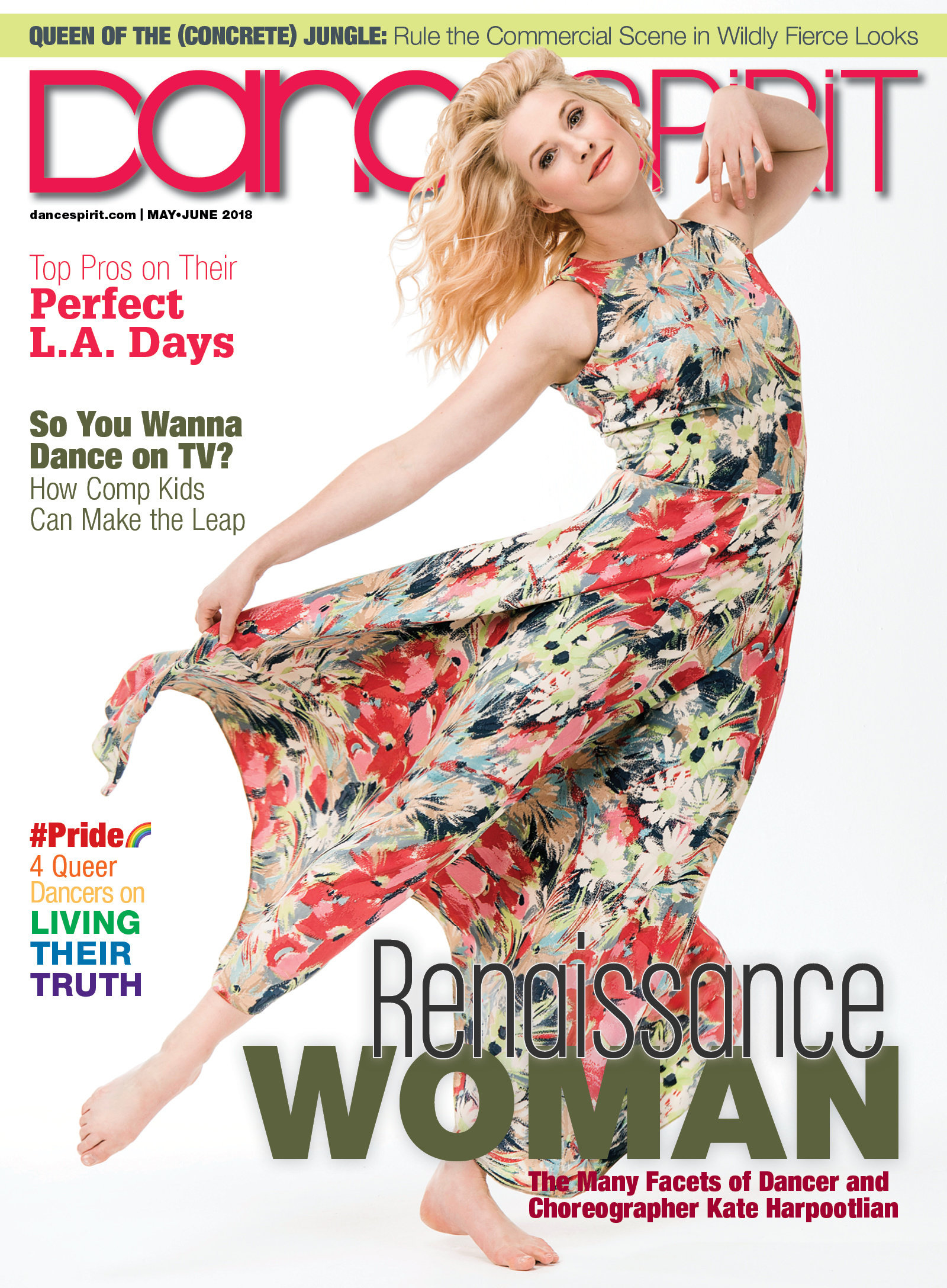 Get Dance Spirit in your inbox