Oh, Ángel Corella, how we've missed you!
A few years ago, you left your career as a principal dancer with American Ballet Theatre to focus on directing a ballet company of your own in your native Spain. And we understood that decision, Ángel. You did great things over there.
But we missed you onstage with ABT. We missed your general adorableness (those dimples!). We missed this: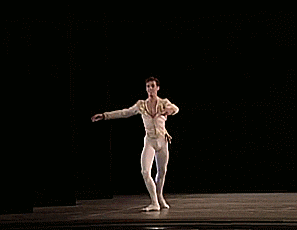 But you're coming back to us now, Ángel! And we're so happy. The world just found out that you've been named artistic director of Pennsylvania Ballet. That means as of September, when you start your new job, you'll be just a train ride away from us here in NYC. Just a train ride! We can't wait. And we can't wait to see how you'll shape PAB, already one of our favorite ballet companies, either.
We just have one request for you, friend: Could you possibly make an appearance or two onstage with the company? Because...well, because this: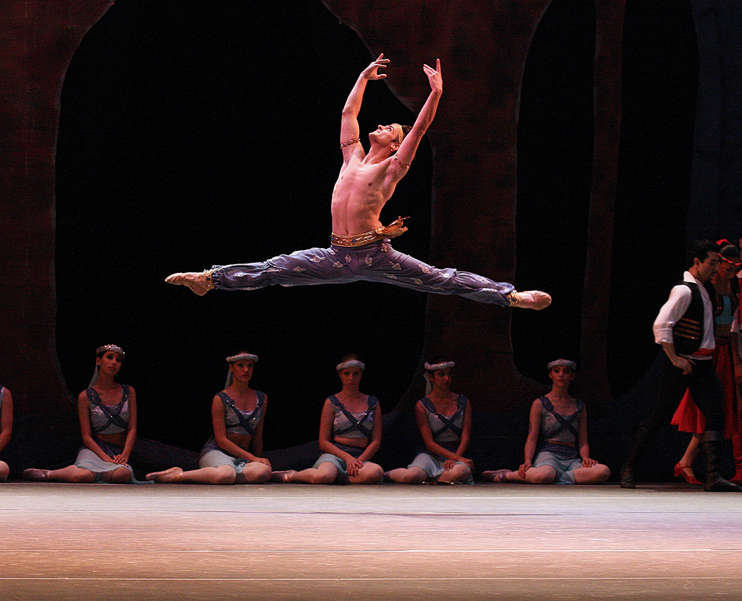 Corella in Le Corsaire (photo by Fabio Riesemberg)
Dec. 26, 2012 07:00AM EST
Tonight CBS broadcasts the 2012 Kennedy Center Honors—and one of the honorees is a true ballet legend.
There are many incredible ballerinas dancing today, but nobody can ever quite measure up to Natalia Makarova. She first rose to fame at the Kirov Ballet in the 1960s, but after she defected from the USSR in 1970, she became an international superstar. Though she's tiny and delicate, she nevertheless had a steely technique and a huge, passionately dramatic presence onstage. A frequent partner of fellow stars Mikhail Baryshnikov and Rudolph Nureyev, she captivated audiences around the world.
But you don't have to take my word for it. Here she is showing off her exquisite control and dramatic sweep in Odette's variation, from a 1980 performance of Swan Lake:
And to give you a sense of not only her formidable technique, but also her sly sense of humor, here's a clip from the 1985 documentary In a Class of Her Own, in which Makarova narrates footage of herself in ballet class—mercilessly.
We can't wait to see Makarova celebrated tonight— especially since the ceremony (taped a few weeks ago) features performances by a slew of current ballet stars, including Alina Cojocaru, David Hallberg, Tiler Peck, Angel Corella, Julie Kent, Marcelo Gomes and Veronika Part. Tune into CBS tonight at 9/8 c to watch all that awesomeness.
And for those of you who just can't wait: Here's a sampler of classic Makarova photos. Enjoy!
[portfolio_slideshow nowrap=0 thumbs=true timeout=4000 showtitles=true showcaps=true showdesc=true]
Jul. 09, 2012 02:26PM EST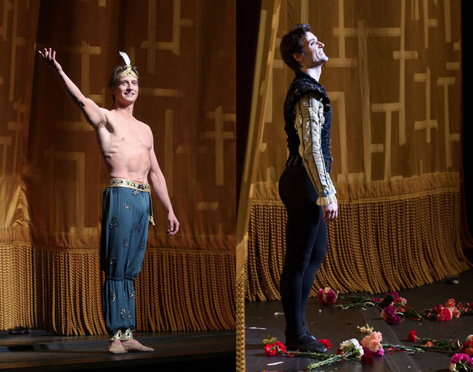 What a month it's been at American Ballet Theatre. Over the past few weeks, we've had to say goodbye to two of the company's most charismatic guys: Angel Corella, who is now the head of Barcelona Ballet; and Ethan Stiefel (aka Cooper Nielson), who recently took the helm of the Royal New Zealand Ballet. Both Corella and Stiefel have been wowing ABT audiences for years. It felt like the end of an era.
But then, last Friday, came the news that two dancers had been promoted. The gorgeous Hee Seo, fresh off a whole bunch of triumphant performances during ABT's Met season, is now a principal; dashing Alexandre Hammoudi, who recently danced his first Romeo (alongside Seo's Juliet), is now a soloist.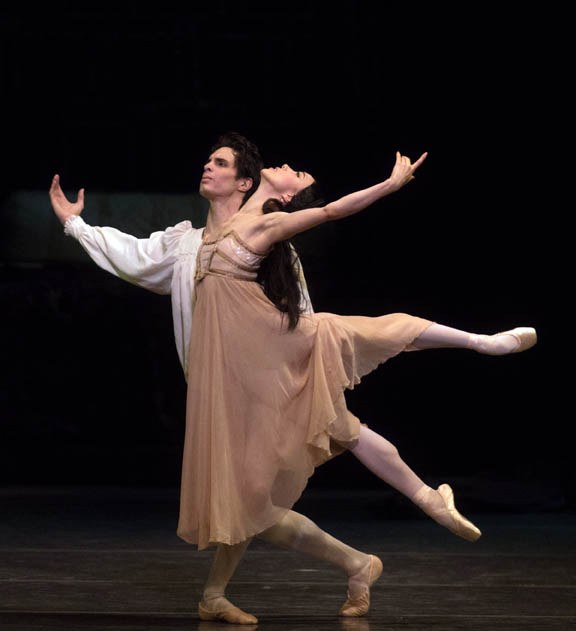 It was sort of perfect that the company announced their promotions in the wake of those two big retirements. Yes, it's the end of one era—but it's also the beginning of another.
We'll miss you, Angel and Ethan—and congratulations, Hee and Alexandre!
Apr. 04, 2012 12:57PM EST
Sad news today: The wonderful Angel Corella, who always seems so happy onstage, will end his career as a principal with American Ballet Theatre this June. Yes, he'll still be plenty busy—he's the artistic director of Barcelona Ballet, which is earning raves all over the world. (The company comes to NYC in a couple of weeks.) But I'll miss his performances with ABT, where his gargantuan jump and equally enormous presence have been thrilling audiences for 17 years.
Here's Corella bringing down the house as Ali, the slave, in Le Corsaire with ABT. Merde for your next step, Angel!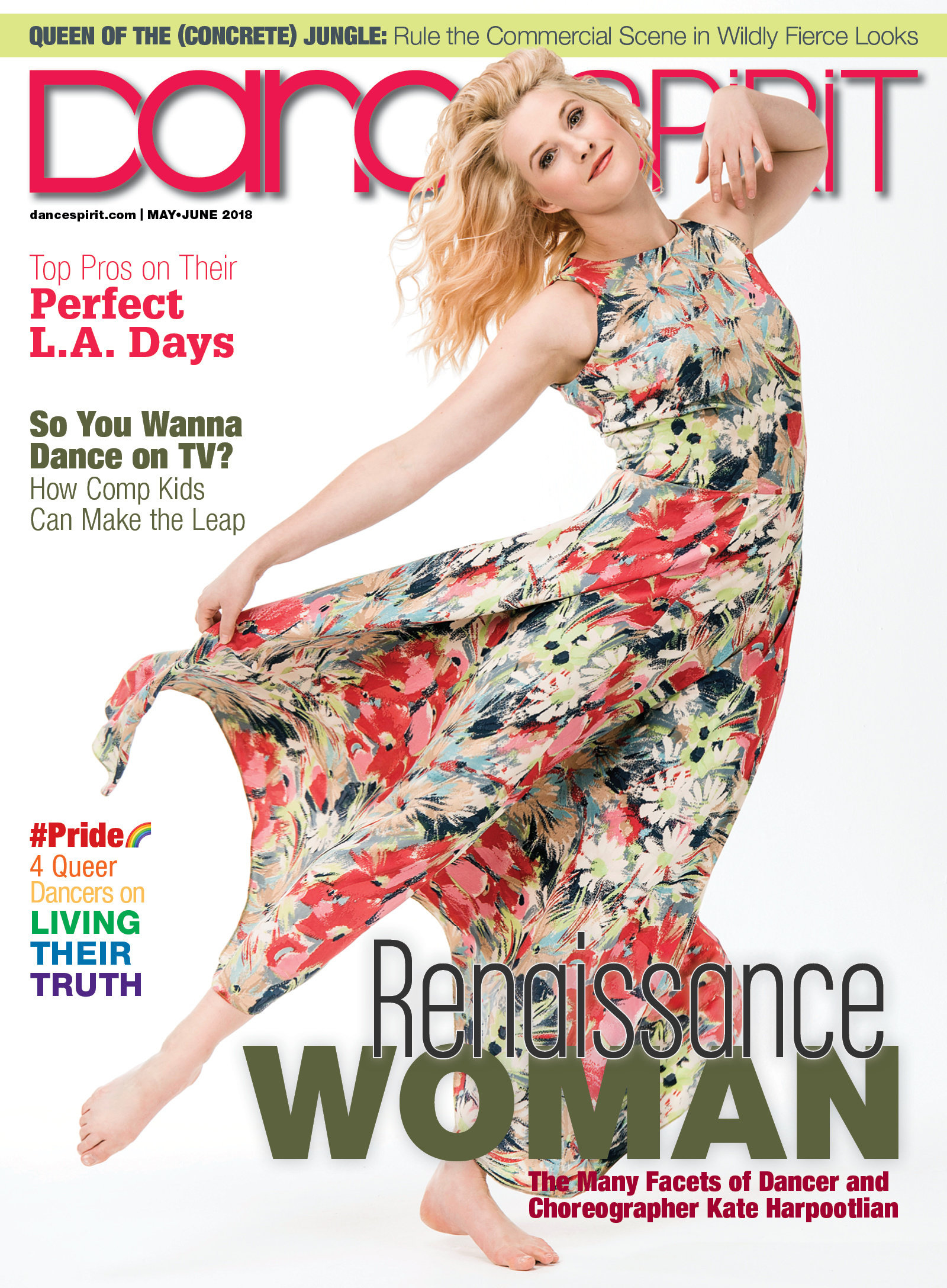 Get Dance Spirit in your inbox