Apr. 01, 2014 01:30PM EST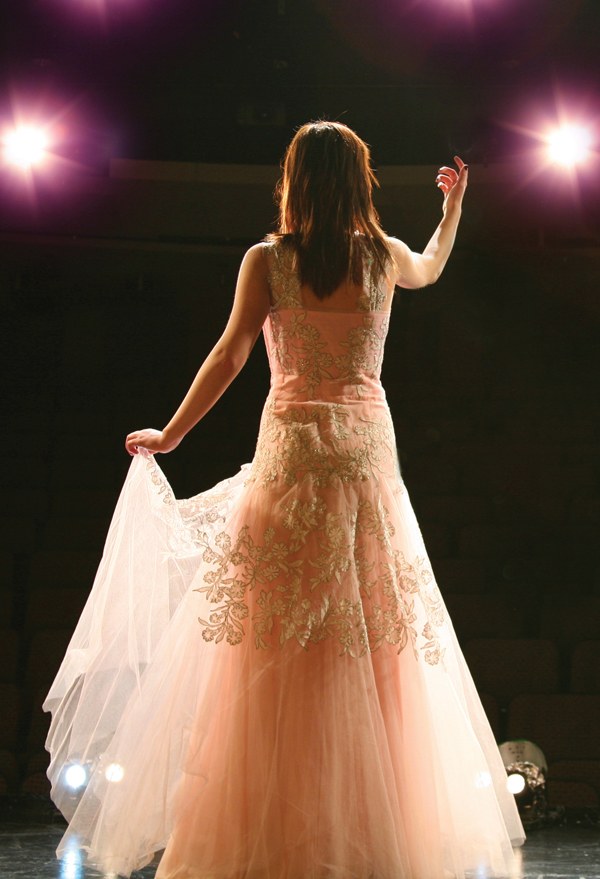 (Photo by Tracy Whiteside/thinkstock.com)
1. Your teacher asks you to freestyle at the end of class. What's your go-to showstopper?
A. A huge shimmy followed by a big body-roll
B. Time steps, pullbacks and wings until your taps nearly fall off
C. The quadruple pirouette your teacher didn't even know you'd mastered
D. Sky-high extensions with perfect turnout and pointed feet
2. At lunch, you're most likely to be surrounded by…
A. …all the boys.
B. …the girls you've been best friends with since kindergarten.
C. …no one. You kind of do your own thing.
D. …dance friends one day, jocks another. You bounce from group to group.
3. Your school's big homecoming dance is this weekend. What are you wearing?
A. Something bright, flirty and spotlight-worthy
B. Whatever's clean—everything goes great with a smile.
C. A black dress. I stick with what works.
D. Something that coordinates with my friends' outfits
4. What's your karaoke song?
A. "Roar," by Katy Perry
B. "Royals," by Lorde
C. "Born This Way," by Lady Gaga
D. "Love Story," by Taylor Swift
5. You're competing this weekend. Which routine are you most looking forward to?
A. My solo. When I'm onstage alone, I don't have to worry about showing up my teammates.
B. The small group jazz routine my friends and I have been working on all season. It's not too complicated, but it's tons of fun.
C. I was gunning for a solo, but it went to another girl at my studio, so I'll be in the audience watching and learning.
D. My duo. My partner and I have tons of chemistry, and we can't wait to show it off.
6. Your birthday's coming up. Any fun plans?
A. I'm throwing a big party—the whole grade is invited!
B. I'm secretly hoping for a trip to NYC with my parents. But if that doesn't happen, maybe a movie with my friends.
C. A quiet night in. I doubt my classmates even know it's my birthday.
D. I'm planning to show off my new look—I'm getting a birthday makeover!
7. If you were a superhero, what would your power be?
A. Mind reading. I'd love to hear all the wonderful things people are thinking about me!
B. The ability to talk to animals. I know they have a lot to say.
C. Flying. Sometimes you just have to get away.
D. Time travel. I wouldn't mind reliving last summer—it was amazing!
8. What's your best subject in school?
A. public speaking
B. home economics
C. science
D. English
9. There's a rumor going around school—about you! How do you handle it?
A. I laugh it off and confront the big talkers. People are just jealous. Plus, all attention is good attention, right?
B. I ignore it. It'll all blow over by tomorrow.
C. I'm embarrassed at first, but then I move on. I don't need validation from others.
D. I cry and go straight to my friends for support.
10. You're in a crowded convention class with your favorite teacher. Where do you stand?
A. Front and center. I want to see her, and I definitely want to make sure she can see me.
B. I lead my studio friends toward the front of the room, but off to the side where there's room for us to stay together.
C. It doesn't matter, as long as I have enough space to dance full-out every time.
D. My friends have usually staked out a spot by the time I get there, so I join them.
Scroll down for your results...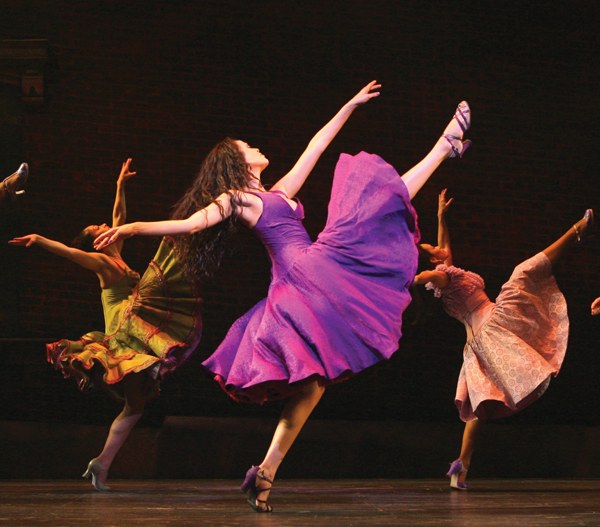 (In purple) Karen Olivo as Anita with the Shark girls in West Side Story (Photo by Joan Marcus)
If you scored mostly A's, you're Anita from West Side Story.
You love being the center of attention, and you're not afraid to show off for a crowd. The more sparkles on your costume, the better!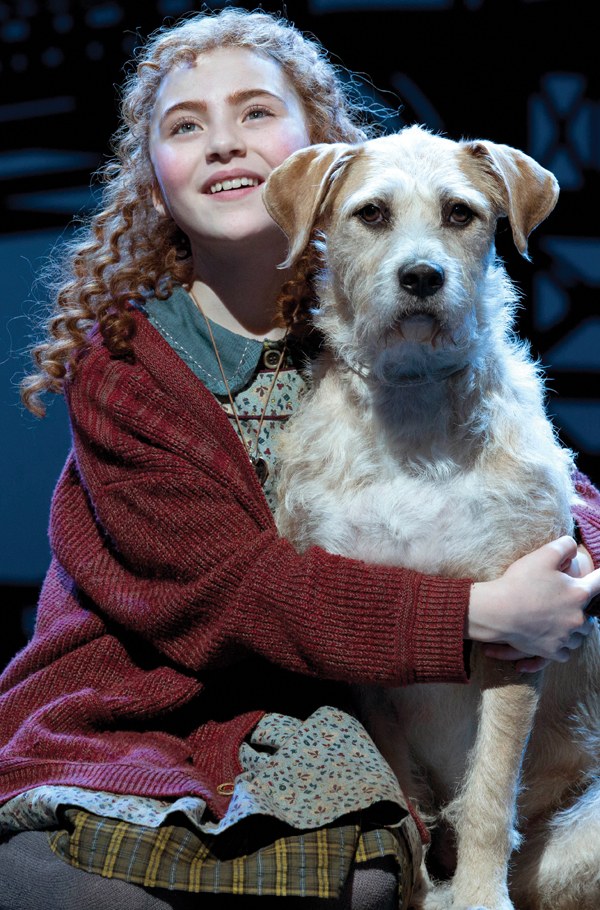 Lila Crawford as Annie with Sunny (photo by Joan Marcus)
If you scored mostly B's, you're Annie from Annie.
You're a loyal friend, and you're always thinking about what's best for your entire team. You're endlessly optimistic—if you don't nail that tough combination today, you'll get it tomorrow.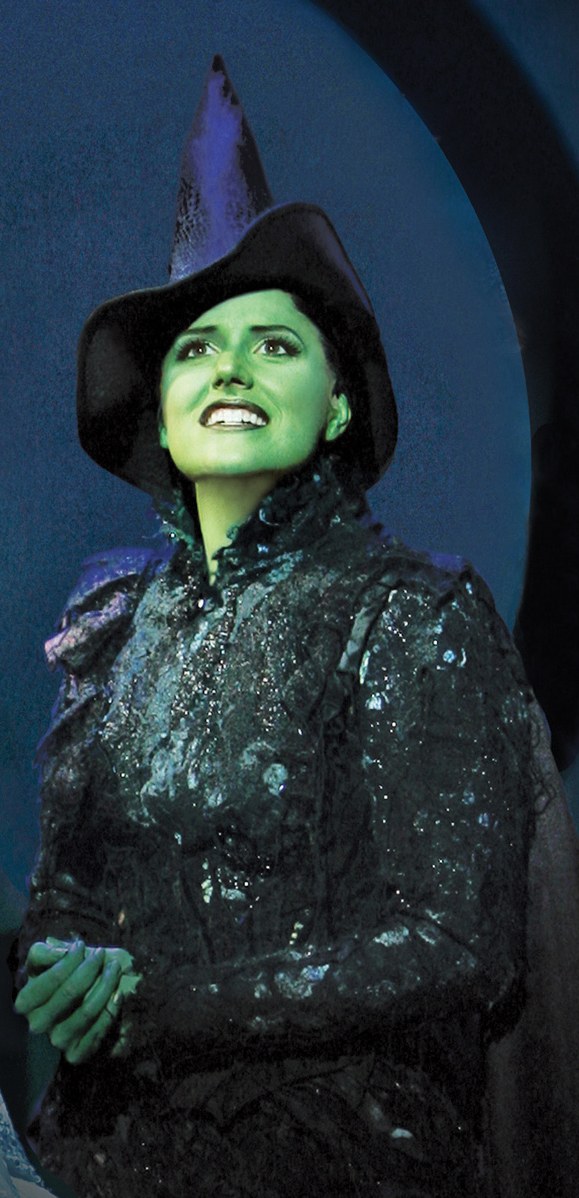 Nicole Parker as Elphaba in Wicked (photo by Joan Marcus)
If you scored mostly C's, you're Elphaba from Wicked.
You're strong-willed, independent and willing to work hard for what you want—even if that means flying solo sometimes. Your determination will pay off in the end.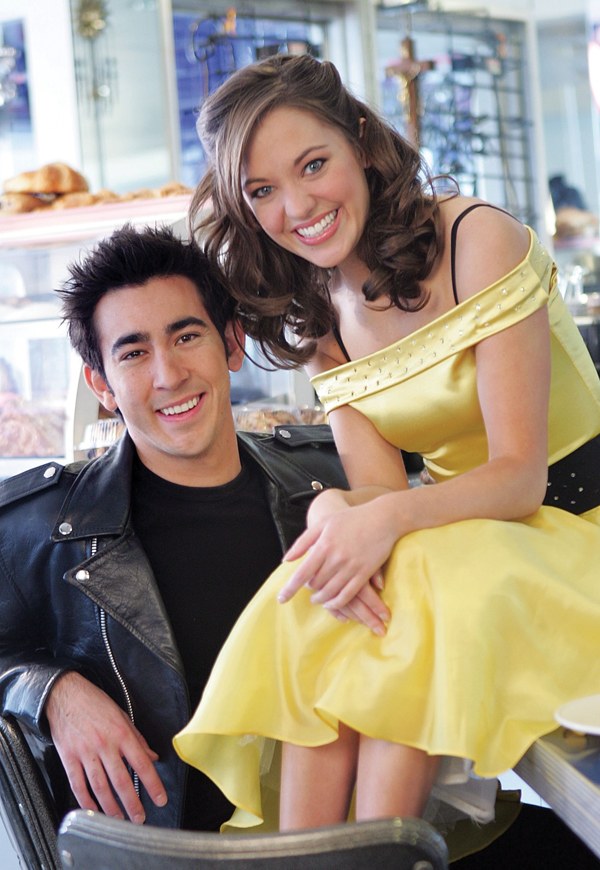 Max Crumm and Laura Osnes as Danny and Sandy in Grease (photo by Scott Gries)
If you scored mostly D's, you're Sandy from Grease.
You're perky, preppy and a hopeless romantic. You're a perfectionist in the studio, and you have big dreams for the future.
Beauty
Sep. 01, 2009 10:59AM EST
After we saw Broadway diva Karen Olivo play the part of Anita in the revival of West Side Story on Broadway (which she won a Tony Award for!), we wanted to learn how to get her sultry makeup and kinky curls. We called in some of our favorite beauty experts, hairstylist Tonya Noland and makeup artist Chuck Jensen, to remake the look on Patricia Zeccola, a 23-year-old NYC-based Latin dancer (who kind of looks like Olivo, right?). Try this style for your performance or audition!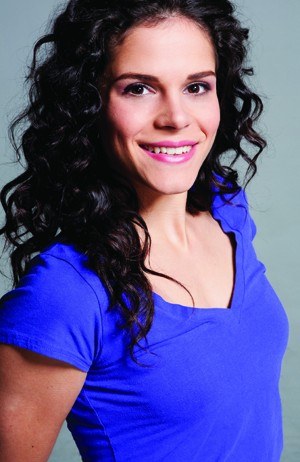 Get tightly coiled, Latina-like curls
If your hair is curly:
Step 1 Coat your wet locks with mousse such as got2b Kinky Curl Defining Mousse, then section your hair off into quarter-sized pieces.
Step 2 Coil sections into little mini-buns and loosely pin them to your head with small metal clips.
Step 3 Use a diffuser (a special blow-dryer attachment for curly hair) to dry your locks—but don't touch your hair with your fingers or it will frizz! Once your tresses are 3/4 of the way dry, take the pins out and let your hair fall loose. Continue to use the diffuser on your tresses until they're completely dry.
Step 4 Finish with hairspray. We swear by Fekkai Sheer Hold for bouncy curls that won't budge!
If your hair is wavy or straight:
Step 1 Mist wet hair with a light spray gel like L'Oréal Studio Line Tightly Wound Curl Boosting Curl Spray Gel.
Step 2 Blow-dry your hair and part your locks into quarter-sized pieces.
Step 3 Curl those sections, alternating a one-inch wide curling iron with a 1/2-inch sized curling iron.
Step 4 Use extra-hold hairspray—Dove makes a fantastic one!—to ensure that your ringlets stay coiled.
Sassy Sharks Girl Makeup How-To
Skin:
Step 1 Even out skin with foundation. Tip: Test foundation on your jawline, since there's generally no discoloration there. If you can see it, then it's not the right shade for your skintone.
Step 2 After foundation, always start with blush. Without it, your face is a blank slate, and you run the risk of overapplying colors to other areas, like your eyes.
Eyes:
Step1 Use a pale pink shadow on your entire eyelid, a rose shadow on the crease and a frosty white shadow under the brow. The order of colors should always go (from lash-line to brow): medium, dark, light.
Step 2 Dip a thin brush in water, then dab it on black cake liner to create a liquid liner. Rim your lash line with a thick line, about 1/8 of an inch.
Step 3 With the help of a lash-curling tool, clamp the outside edge of your lashes to make your eyes look wide-set.
Step 4 Use a black mascara to coat your upper lashes with two even strokes. Avoid mascara on lower lashes if you're going to be taking photos, since it can make your eyelashes look spidery.
Brows:
Step 1 Clean up messy eyebrows by tweezing. Simply hold a makeup brush near your eye and use this brow placement chart. But be wary of over-plucking! Full brows are more flattering.
Step 2 Fill in sparse spots with brown eyeshadow.
Lips:
Step 1 Don't draw a straight line with lip liner. Feather it instead, making lots of little dashes.
Step 2 Mix rose lipgloss and lipstick on a brush for a very sheer look. Use a lip brush to fill lips in with the mixture. Run the brush to the edge of your lip and over the liner.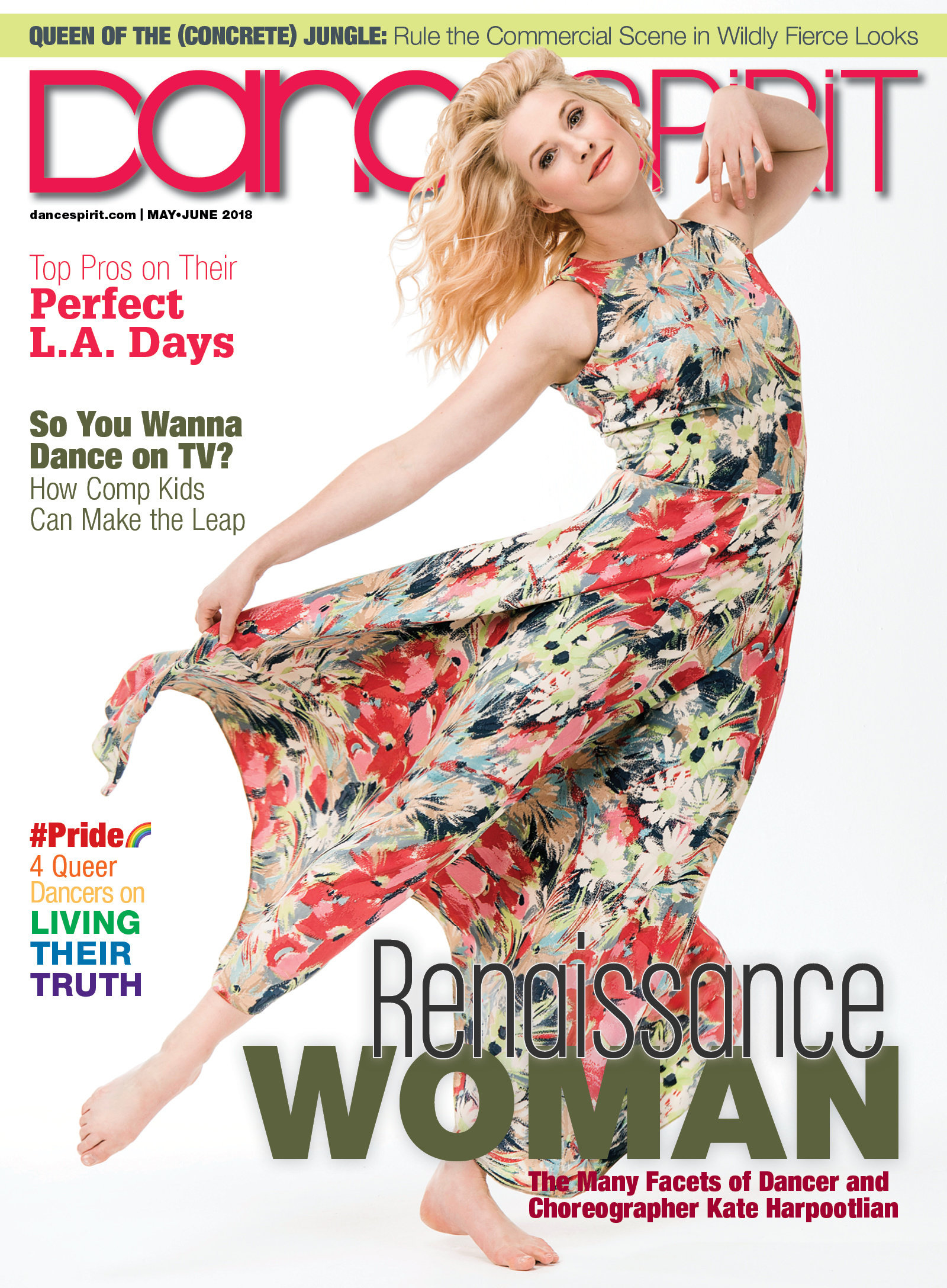 Get Dance Spirit in your inbox