Oct. 02, 2017 05:17PM EST
NYCDA executive director Joe Lanteri with dance legend Bebe Neuwirth on the red carpet (photo via @nycda on Instagram)
The annual New York City Dance Alliance Foundation fundraising gala, "Bright Lights Shining Stars," is usually a star-studded affair. But last night's 2017 event proved to be extra epic, thanks to tons of superb performances and appearances by some of Broadway's best—and most legendary—dancers.
Keep reading...
Show less
Jun. 08, 2012 02:48PM EST
Happy Tony Awards weekend, everyone! You've probably already feasted your ears on the Ultimate Broadway Playlist. But if you're like us, you can never get enough of the Great White Way. So here are a few more song-and-dance treats: 9 standout moments from the Tony Awards themselves. In reverse chronological order:
1. Last year's fantastic opening number. Neil Patrick Harris, backed by Broadway's finest dancers, tossing off laugh-out-loud lyrics—yes please. ("If you've seen a show, then you already know how magical theater can be; it's a two-hour, live-action, barely affordable, un-lip-synched version of 'Glee.'" Amazing.)
2. Billy Elliot stars Trent Kowalk, David Alvarez and Kiril Kulish accepting their joint award for Best Actor at the 2009 Tonys. So talented—and so, so adorable.
3. Lin-Manuel Miranda and the cast of In the Heights in "96,000" at the 2008 Tonys. I will never tire of this guy's crazy, and crazy smart, way with words.
4. Spring Awakening's medley at the 2007 Tonys. Before they were Gleeks, Lea Michele and Jonathan Groff absolutely nailed it in this show.
5. Bebe Neuwirth and Ann Reinking in "Nowadays/Hot Honey Rag" from Chicago at the 1997 Tonys. Two Fosse legends sharing a stage—need I say more?
6. The original cast of RENT performing "Seasons of Love" at the 1996 Tonys. Not only is this song incredibly powerful, but just look at all the soon-to-be-famous faces in this group (starting with Taye Diggs and Idina Menzel!).
7. Patti LuPone in the title song from Anything Goes at the 1988 Tonys. Yes, I loved Sutton Foster in the recent revival of this show, but Patti LuPone is pretty hard to top. (And check out the sailor girls' outfits! Scandalous.)
8. "I Hope I Get It" from A Chorus Line, at the opening of the 1975 Tonys. Now such a legendary number—and again, the original cast is mind-blowing. (Sorry about the poor quality.)
9. The cast of Hair performing at the 1969 Tonys. Harry Belafonte's introduction is unforgettable: "Theater...almost a last refuge, must commit itself to being a center of hope, where we can see the truth...where we can see what the glory of man is and what he aspires to be."
What are your favorite Tony memories? Share them in the comments, and tune in on Sunday to see what this year's standout moment will be!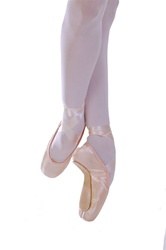 Last night was the Capezio 125 Years Anniversary Celebration, and they put on one fabulous show. It was all in celebration of the dancewear company that Nigel Lythgoe (in his introduction speech) called "the Sopranos of dance." And he's got a point: Capezio probably sold you your first pair of pointe or tap shoes, but did you know that Salvatore Capezio opened his first store at the age of 17, and the company has been passed down within his family for five generations? Plus, every pair of shoes is handmade!
Capezio also knows how to celebrate in style: Stellar performances included American Ballet Theatre's Misty Copeland and Jared Mathews, Momix, The Lombard Twins, Rock Steady Crew and The Rockettes. (Phew!) Here were some of my favorite moments:
* Is that a centipede? A scarily-long arm? No, it's iLUMINATE, one of the most innovative new dance groups around. Perfectly timed lights keep you guessing the whole time. Check them out on "America's Got Talent" to see for yourself:
* Don't you love when a bunch of boys come together to show off tricks, flips and flawless technique? Did I mention they were shirtless? The Bad Boys of Dance's choreography to Queen and Michael Jackson music was red hot, and it was fun to pick out some of my favorite male dancers like Jakob Karr and Rasta Thomas.
* There's nothing classier, sexier or jazzier than original Fosse choreography. Especially when it's done by Broadway greats. Jennifer Dunne, David Warren Gibson and Dana Moore were flawless as they revived The Mansion Trio from Pippin. And, man, could they pull off those fishnets and high-cut leotards! Here's a great video from 1972: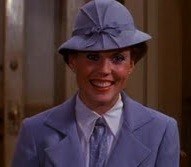 * Broadway legend, Ann Reinking shocked us all by appearing to introduce Tommy Tune as the winner of the 61st Capezio Dance Award. Looking stunning in white, she brought back memories of the classically dressed Grace Farrell she played in Annie (pictured). Oh yeah, and only Tommy Tune could make a bright red suit look timeless.
* Some of the best moments were the out-of-the-blue cameos by dance celebs who made me smile. And Mandy Moore's Break the Floor routine was full of them. Not only did it feature many of my favorite comp kids and teachers (they couldn't even all fit onstage at once!), but TWitch and Nick Lazzarini also fought to be Moore's dance partner. Before long, TWitch was stolen away by none other than "Dance Moms'" Abby Lee Miller! The audience went wild.
Thanks for a great night, Capezio! And thanks for all the shoes.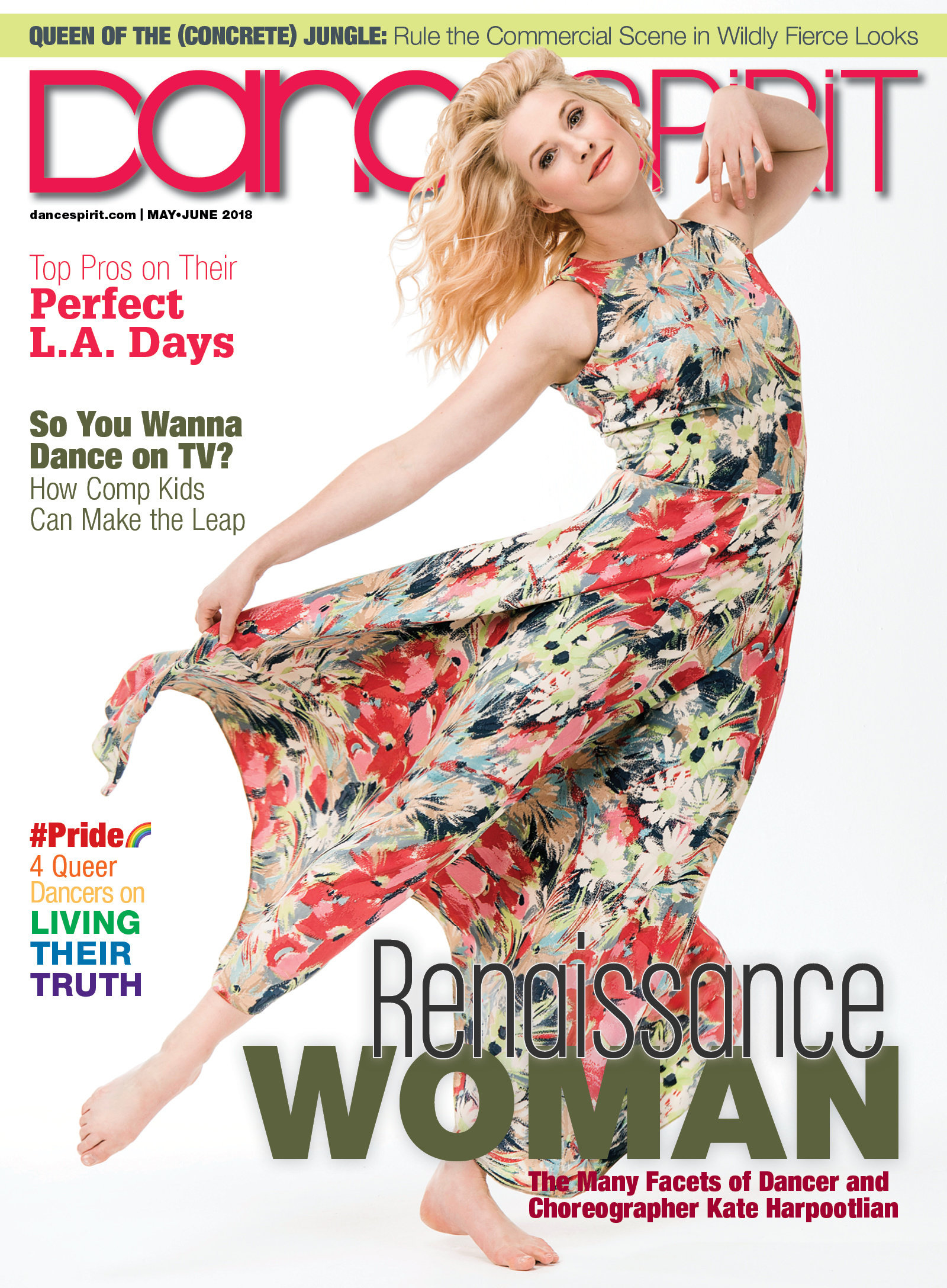 Get Dance Spirit in your inbox