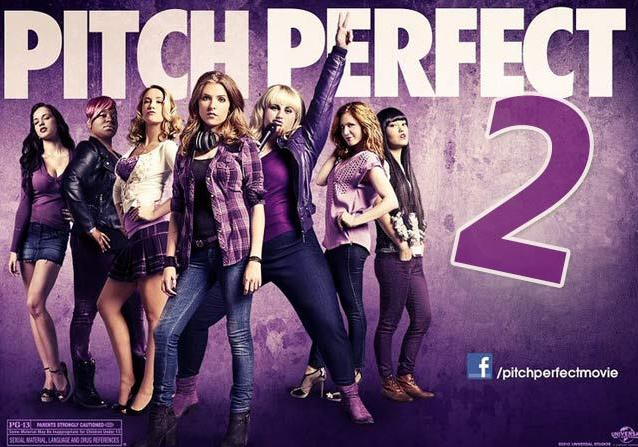 To say that we loved Pitch Perfect would be a little bit of an understatement. We all caps, boldfaced LOVED it (and can sing all of the mash-ups by heart...).
So naturally, we're counting down the days until the May 15, 2015, premiere of Pitch Perfect 2. (407 days btw.) Here's what we know so far: Elizabeth Banks—who played the judge, Gail, in the first movie—is making her directorial debut; the movie will take place during the characters' senior year at Barden University; and Anna Kendrick, Rebel Wilson and Brittany Snow are returning. (We're still crossing our fingers that some other Pitch Perfect faves will make an appearance...maybe some Treble Tones to balance it all out? Looking at you Skyler Astin.)
On Tuesday, Pitch Perfect 2 made the most exciting announcement yet (and we're super relieved it wasn't an April Fools' joke): They're holding an open casting call for dancers ages 18 and up!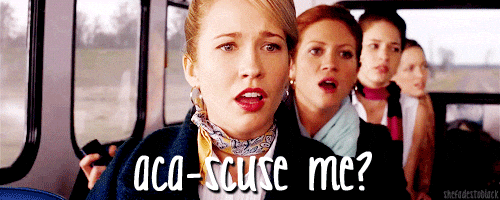 The auditions will be held this Saturday, April 5, from 11am to 6pm in Baton Rouge, Louisiana. It's kinda short notice for anyone not living in the area, but we're still pretty excited about it. If anything, it means there's probably gonna be some awesome dancing in the movie.
But if you can get yourself to Baton Rouge this weekend (and you're 18+ of course), email pp2casting@gmail.com for details.
And remember, horizontal running is not the most efficient mode of transportation.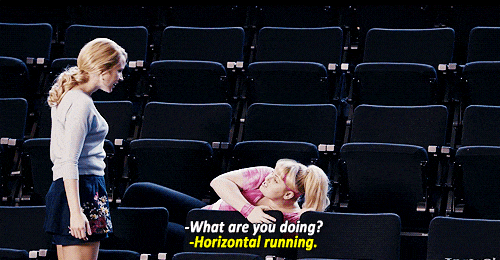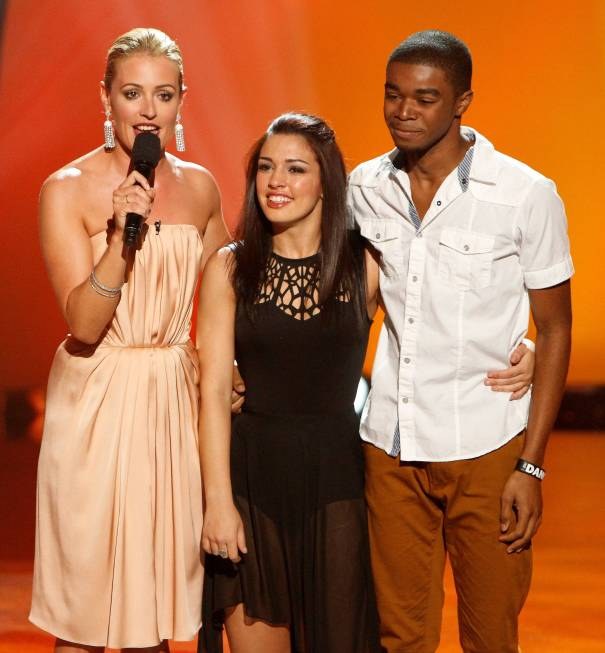 Last night we said goodbye to tappers Alexis and Curtis. (Adam Rose/FOX)
What. A. Week! Yesterday was a really long day for me, so I was super-tired when I sat down to watch "So You Think You Can Dance." Naturally, I thought I'd keep zoning out into sleepyland, but this turned out not to be the case—at all. The show's producers kept switching things up left and right and I was totally loving it. I may have even made some crazy faces and hopped up and down on the couch a little bit. (Yes, I'm that kind of TV watcher.) But enough about me, let's get to the Top 5 Moments that rocked my Tuesday-night world!
1. Here's hoping this wasn't the last time they show the contestants as little kids. All outrageous doses of cuteness aside, it was really cool to see how far the dancers have come since their very first performances. And how else are we going to get the inside scoop on their most embarrassing stories? My favorites: Aaron as the evil stepmother in Cinderella! Amy's crazy-curly ponytail, leopard-print jazz pants and waaaaaaaaaay out-there facial expressions. Malece peeing her pants from nerves right before she went onstage. This package gets a perfect 10 for entertainment value. Hey, FOX: Keep fun stuff like this coming!
2. Forget National Dance Day for just a minute—this was definitely Sonya Tayeh Week! Her choreographic hand print was all over this episode, from collaborating on the awesome opening number with Dmitry Chaplin to making an exciting piece for (full disclosure: my all-time favorites) Makenzie and Paul. Plus, Nigel gave her a shout-out for her recent Emmy nomination (congrats, Sonya!), and she even got a little goofy in rehearsals. I don't know about you, but I never thought I'd see the ultra avant-garde Ms. Tayeh jumping around and sing-songing "I love dance!" Gotta love reality TV for giving us these fabulously random moments.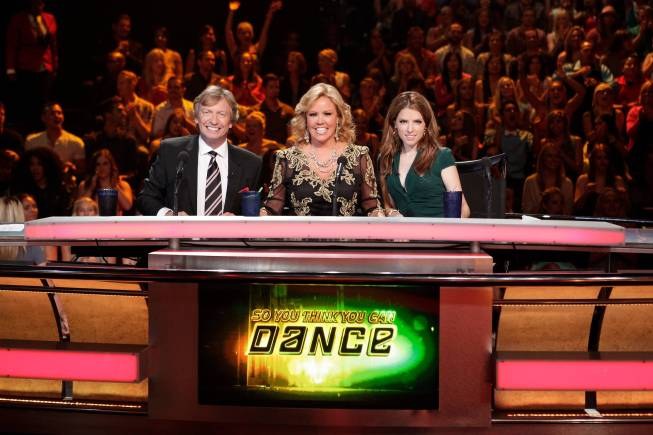 We love you, Anna! (Adam Rose/FOX)
3. Anna Kendrick made for a really interesting first-time guest judge. Okay, so she's not really a dance expert. But she owned up to this right from the beginning, admitting that she "doesn't always get ballroom on this show." Still, her weird, hilarious, yet somehow insightful commentary makes up for any deficiency in the dance department. It's like Anna says what all of us are secretly thinking, but makes it come out funnier than we ever could. Case in point: "I mean, it's like boring how good you guys are." And to Cat: "You're great. You're so tall and pretty." What's more, she seems really sweet and humble! Anna took a moment to acknowledge the amazing camera operators, and ended with a really heartfelt comment about how dance deserves more exposure in the mass media. Love her.
4. Poor Curtis! I hadn't really paid much attention to him before this episode, but suddenly I had no choice. Basically everything that can go wrong for a "SYTYCD" contestant happened to him—all in one week! First, Cat announced that because he'd hurt his shoulder in rehearsals, his doctors told him not to perform this week. Then, he ended up in danger of elimination. Finally, he was eliminated along with fellow tapper Alexis without even getting to dance for his life (for obvious reasons). I really felt for the guy, and I'm sure you all did, too. Luckily, it seems like Curtis is a positive person who's going to move on to great things. He and Alexis were all smiles after their elimination, laughing at a video montage of their best moments on the show and joking about buying each other new tap shoes. Curtis even said that he loved every minute of his experience this season. What an amazingly good sport, right?
5. Not to end on another serious moment, but hooray for dances with a social conscience! Bonnie Story made a huge splash with her first piece for "SYTYCD" by taking inspiration from the timely issue of bullying. To get her group of dancers in the right frame of mind, she had a close friend share with them how he'd been tormented by bullies. Boy, did it work. The contestants threw themselves into the steps with abandon and intention, alternately falling to the ground and striking desperately at invisible opponents. Story described her piece as an exploration of how people see the issue of bullying in their communities, but insist on "looking the other way." I certainly won't be looking the other way the next time Story's work appears on the show. Intelligent choreography about real-life issues? That's some good stuff.
What score would you give Anna Kendrick as a guest judge? Do you think Curtis should've been eliminated while he was injured and unable to dance? Let us know in the comments section!
And don't forget to enter our "SYTYCD" finale sweepstakes contest—you could win a trip to the Season 10 finale!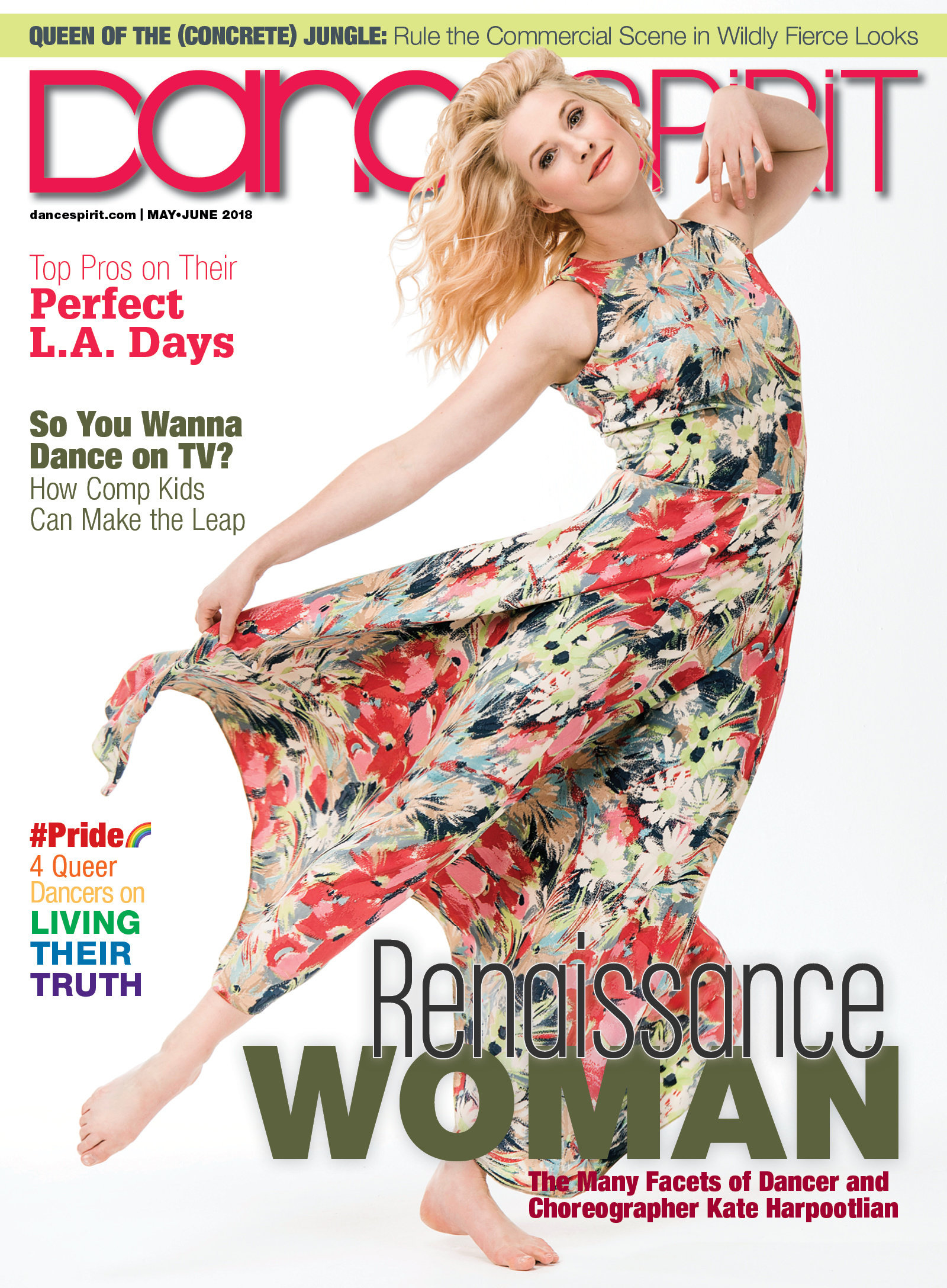 Get Dance Spirit in your inbox