Mar. 23, 2017 06:52AM EST
From fairy godmothers to lions, witches and outrageous wardrobes, the Great White Way has something for everyone. Here's your guide to the greatest—and danciest—hits.
New & Noteworthy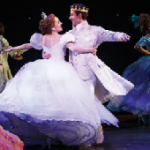 Cinderella (by Carol Rosegg)
Cinderella: You know that story where a dowdy (but beautiful) young girl meets her prince charming and gets to rock a pair of glass slippers? The first Broadway production of Rodgers and Hammerstein's musical has furiously fast onstage quick changes, a flying fairy godmother and two hilarious stepsisters.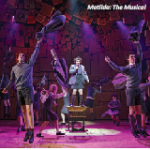 Matilda: The Musical (by Joan Marcus)
Matilda: The Musical: Roald Dahl's story comes to life as Matilda, the bookwormiest kid in her class, discovers she has supernatural powers, bringing the audience into a fun and mischievous world of imagination.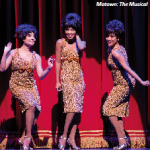 Motown: The Musical (by Joan Marcus)
Motown: The Musical: Think VH1's "Behind The Music," stage-style, in this awesomely soundtracked show about Berry Gordy, the man who launched the careers of Diana Ross, Michael Jackson and Stevie Wonder.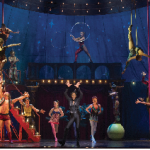 Pippin (by Joan Marcus)
Pippin: The circus comes to Broadway! Kind of. In this remake of the 1972 Bob Fosse classic, young prince Pippin embarks on a soul-searching journey—and director Diane Paulus has brought some acrobats along for the adventure. Expect tons of high-flying action on top of Chet Walker's Fosse-inspired choreography.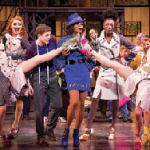 Kinky Boots (by Matthew Murphy)
Kinky Boots: A straight-laced shoemaker's son and a flamboyant cross-dresser team up in this ode to unexpected friendships. You'll love the chorus of dancing men in dangerously high heels belting Cyndi Lauper tunes, plus you'll learn an important lesson about acceptance.
The Classics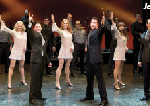 Jersey Boys (by Joan Marcus)
Jersey Boys: Learn how Frankie Valli & The Four Seasons hit the big time while dancing in your seat to the killer soundtrack, which includes hits like "Rag Doll," "Sherry" and "Can't Take My Eyes Off Of You."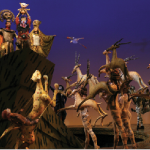 The Lion King (by Joan Marcus)
The Lion King: You already know the Disney story of Simba and his jungle buddies—and the Broadway version doesn't have a happier beginning (R.I.P. Mufasa). But the cast members in life-sized hyena, elephant and giraffe costumes will blow your mind. Hakuna matata!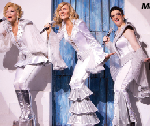 Mammi Mia! (by Joan Marcus)
Mamma Mia!: If you liked the Meryl Streep movie, you'll go dancing-queen–crazy for the original stage version, set to ABBA's greatest hits.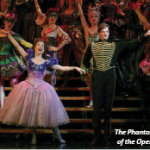 The Phantom of the Opera (by Joan Marcus)
The Phantom of the Opera: It's the longest-running show on Broadway and Act I ends with a bang (really): They drop a crystal chandelier from the theater's ceiling onto the stage!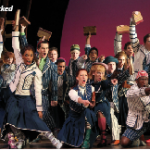 Wicked (by Joan Marcus)
Wicked: This show is consistently at the top of Broadway's "most likely to sell out" list, and for good reason: The sets and costumes are lavish, the flying monkeys will keep you on the edge of your seat and the heartfelt tale of how Elphaba and Glinda—the Wicked Witch and the Good Witch, respectively—grew up together just may get you to shed a tear.
Fun for the Whole Family…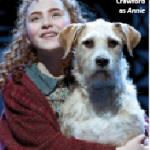 Lilla Crawford as Annie (by James Lapine)
Annie: An orphan girl meets her Daddy Warbucks, and suddenly it's not such a hard-knock life. The cast of cute kids—and a dog!—will get you singing along and beaming from ear to ear. After all, you're never fully dressed without a smile!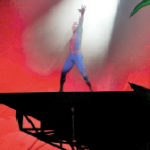 Spider-Man: Turn Off the Dark (by Jacob Cohl)
Spider-Man: Turn Off the Dark: High-flying adventure, a love story and an original score by U2's Bono and The Edge? Sold!
...or Not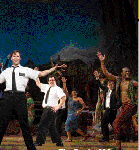 The Book of Mormon (by Joan Marcus)
The Book of Mormon: The F-bombs may fly at rapid speed, but the tap-dancing missionaries are adorable and Casey Nicholaw's choreography makes this 2011 Tony winner for Best Musical unforgettably fun. Just proceed with caution: The show, created by "South Park" masterminds Matt Stone and Trey Parker, isn't for the easily offended.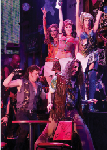 Rock of Ages (by Joan Marcus)
Rock of Ages: It's the ultimate jukebox musical that'll make you want to sing along—you just may not want to do so alongside your parents. The "small-town girl meets rocker boy" material is mostly PG, save for a few raunchy scenes involving a bathroom stall. We say take your girlfriends—or pas de deux partner!—instead.
Go for the Dancing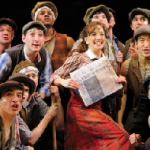 Newsies (by Deen Van Meer)
Newsies: Arguably the danciest show of them all, Newsies burst onto the scene last year to rave reviews and standing ovations (plus a DS cover story!). The boys in this cast jump so high, turn so fast and sing with such heart that you'll be tempted to leap onstage yourself. Hey, seize the day!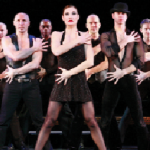 Chicago (by Paul Kolnik)
Chicago: It's sexy, it's scandalous—it's Bob Fosse on Broadway. You know the songs and you've danced your own version of the "Cell Block Tango"; now it's time to catch the fishnet-filled original.
Several of our favorite shows on Broadway right now are super kid-centric. (I'm looking at you, Annie and Matilda.) Besides being insanely jealous of the munchkins who are dominating the Great White Way before they've even finished middle school, I couldn't be happier for the stars of these shows. (Talk about a dream come true!)
And this just in: They're all friends with each other!
I can't get over the photos from Annie star Lilla Crawford's 12th birthday party this week. She had it at Cake Boss Café, the new NYC bakery inspired by reality show Cake Boss (yum!), and the invite list included the kid cast of Annie (including February 2013 "You Should Know" Maddie Rae DiPietro) and the stars of Matilda: The Musical: Bailey Ryon, Sophia Gennusa, Milly Shapiro and Oona Laurence. Check it out:
[slideshow_deploy id='21082']
Musical Theater
Mar. 23, 2017 05:39AM EST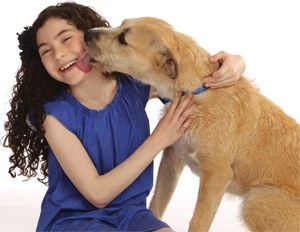 Lilla Crawford gets a kiss from Sunny. By Joan Marcus
It's definitely not a hard-knock life for Lilla Crawford. At only 11 years old, she's singing, dancing and acting her heart out on a Broadway stage—for the second time! This L.A. native made her Broadway debut in 2011, playing Debbie in the closing cast of Billy Elliot. Now she's donning a red wig to star in the title role of the Annie revival, opening at the Palace Theatre on November 8. Dance Spirit chatted with Lilla just a couple weeks after she started rehearsals.
Dance Spirit: What was your reaction when you found out you'd landed the role of Annie?
Lilla Crawford: I was really, really excited. I thought, "Wait, what? Really?" It was this moment of disbelief. It was Friday the 13th when I found out, so now I think that date is lucky.
DS: Who was the first person you told?
LC: I wasn't allowed to tell anyone at first—I had to wait three weeks. I went on the "Today" show to announce it, and then we put it on my Facebook fan page. So everybody kind of found out at once. My friends were calling me like, "Oh my gosh, really?" They were sad to see me leave L.A., but they were so happy for me. I know they're all going to come see me perform.
DS: What have rehearsals been like so far?
LC: Building the show in rehearsals has been so cool. Every day I learn something new, and I'm excited to do the show from start to finish. All the scenes are fun, and the other kids are my best friends. We met for the first time during the audition process, and they're all so nice. Also, working with the dog who plays Sandy is great. Her name is Sunny, and she's the cutest. We've been practicing together a lot.
DS: Do you have a favorite part of the show?
LC: I love the whole show! I've seen the movie a million times, and I saw the play when it toured to L.A. I don't really have a favorite part, but I like the number "N.Y.C." That one's fun to perform.
DS: You made your Broadway debut in Billy Elliot last year. So far, how is Annie different?
LC: The rehearsal process is definitely different. With Billy Elliot, I was being put into a show that was already running, so I started rehearsing by myself, then with the other Ballet Girls, and then finally with the rest of the cast. But I only rehearsed with the whole cast once before I went on. For Annie, we're learning it all together because it's an original cast. I'm excited because I've never done previews, a tech week or an opening night before. I think my favorite part will be tech week, when we start to rehearse onstage with all the cool set pieces and costumes.
DS: Imagine yourself in 10 years. What will you be doing?
LC: I'll probably still be acting because I love it so much. There are so many parts I would love to play, but my dream role would probably be Reno Sweeney in Anything Goes. That would be a really fun character.
Dec. 01, 2014 06:30PM EST
Putting a new spin on Annie, a show from the 1970s—which in turn was based on a comic strip from the '20s—is no easy feat. After all, it's hard to think of little orphan Annie without her signature red hair and old-timey catchphrases. When the latest film version of Annie hits theaters this month, though, it'll be a totally fresh (but equally loveable) take on the iconic musical, with the lead role played by Oscar nominee Quvenzhané Wallis. (Jamie Foxx and Cameron Diaz also star in the movie, which was produced in part by Jay-Z and Will Smith.) Choreographer Zach Woodlee, whom you know from "Glee," revamped the classic dance numbers. Dance Spirit caught up with Woodlee and Wallis to get the inside scoop.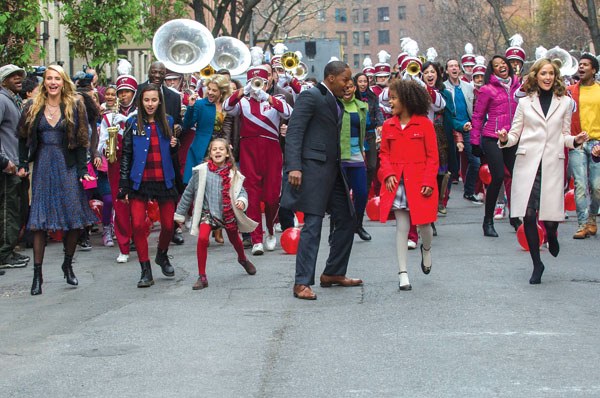 Quvenzhané Wallis (far right) and the cast of Annie (photo by Barry Wechter, courtesy Sony Entertainment
Dance Spirit: What's your favorite scene in the new film?
Zach Woodlee: Definitely "Hard-Knock Life." Director Will Gluck wanted it to be very athletic, so there's a lot of tumbling and throwing mops and brooms around. The hardest part was getting the girls to toss and catch the props while singing—and without flinching. I wish I had worn earplugs for rehearsals. There was so much clattering and banging!
Quvenzhané Wallis: That part was hard—we all kept hitting each other! Luckily, we figured it out. But my favorite part is "I Think I'm Gonna Like It Here," when I go to see where Jamie Foxx's character lives, and I sing and dance while exploring the house.
DS: What were rehearsals like?
ZW: A lot of movement came out of the girls themselves. The rehearsal space looked like someone had put a kitchen and janitor's closet inside a dance studio—it was filled with everything you could imagine, from feather dusters to hula hoops to pogo sticks. When we'd take a 10-minute break, the girls would play with all the props, and then I'd incorporate that into the choreography.
DS: Quvenzhané, what was most challenging about playing Annie?
QW: Remembering all the choreography. But I really like dancing, so it was fun. I'd love to do another role with dancing.
DS: Zach, did Quvenzhané have a lot of dance training coming in?
ZW: She didn't, though her older sister dances, and sometimes they'd practice together. Her mom also helped out: In one of Cameron Diaz's songs, the script dictated that the girls were to play double Dutch—but I didn't know how to do it. The next day on set, Quvenzhané's mom ended up teaching all of us!
DS: What do you love most about this Annie?
QW: It takes place in the present, and it's really upbeat. And I love the music—this version has hip hop and R&B. And there are new songs, too.
Save the Date!
You won't want to miss the other musical making its way to the silver screen. Into the Woods—the Tony-winning classic that weaves all of the best fairy tales into one adventure—hits theaters Christmas day. The film's cast includes the legendary Meryl Streep, Broadway baby (and former Annie!) Lilla Crawford and Pitch Perfect's Anna Kendrick. And it's directed by Rob Marshall, who's no stranger to bringing Broadway to Hollywood: He directed the Oscar-winning film version of Chicago. Visit movies.disney.com for more info.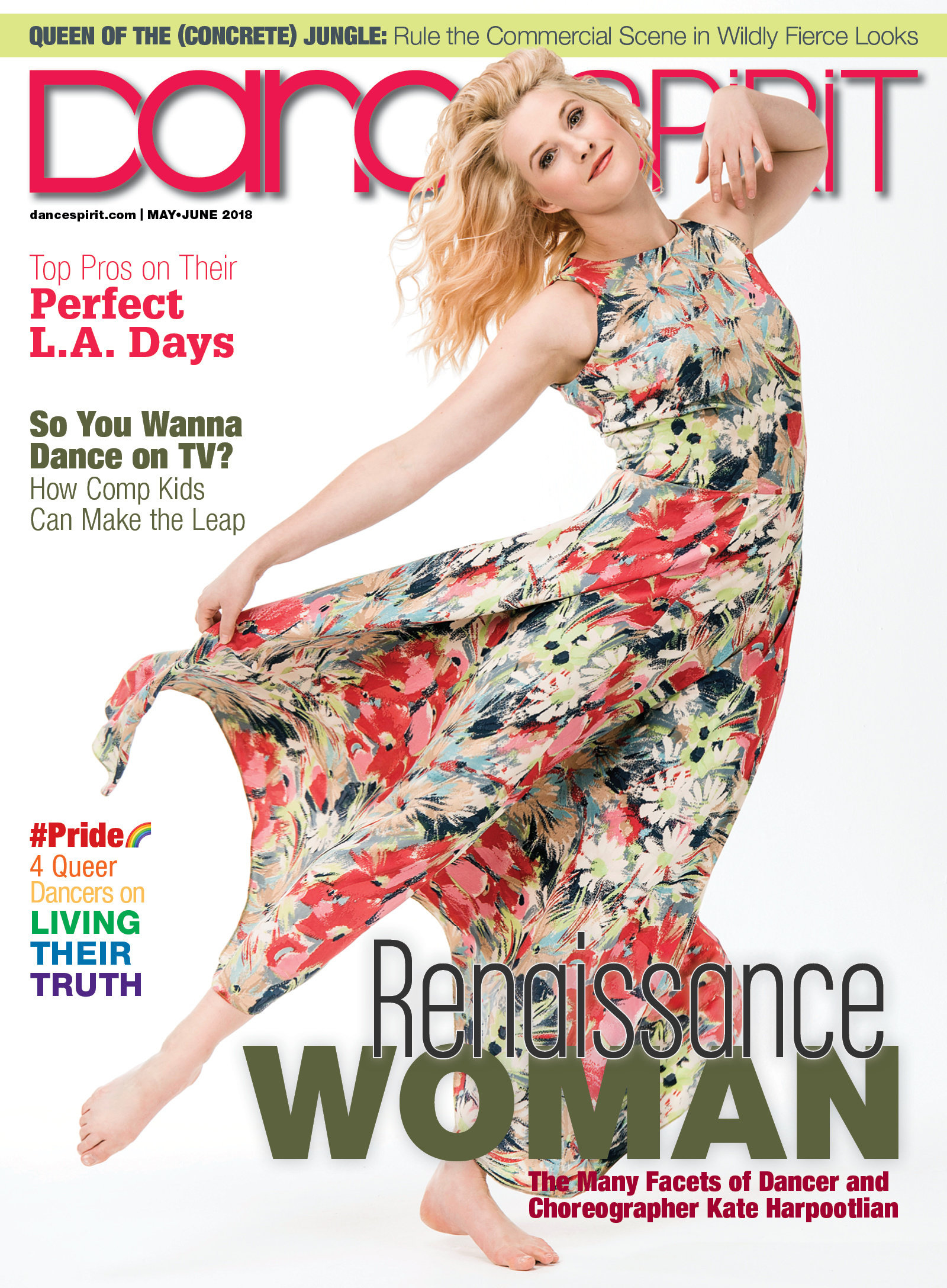 Get Dance Spirit in your inbox