Nov. 13, 2013 11:56AM EST
It's the ciiiiiiircle of liiiiiiiiife!
Today the Broadway production of The Lion King celebrates its sixteenth birthday. Sweet sixteen! And it feels like only yesterday that everyone in the world fell in love with the show's crazy, puppet-y brand of awesomeness.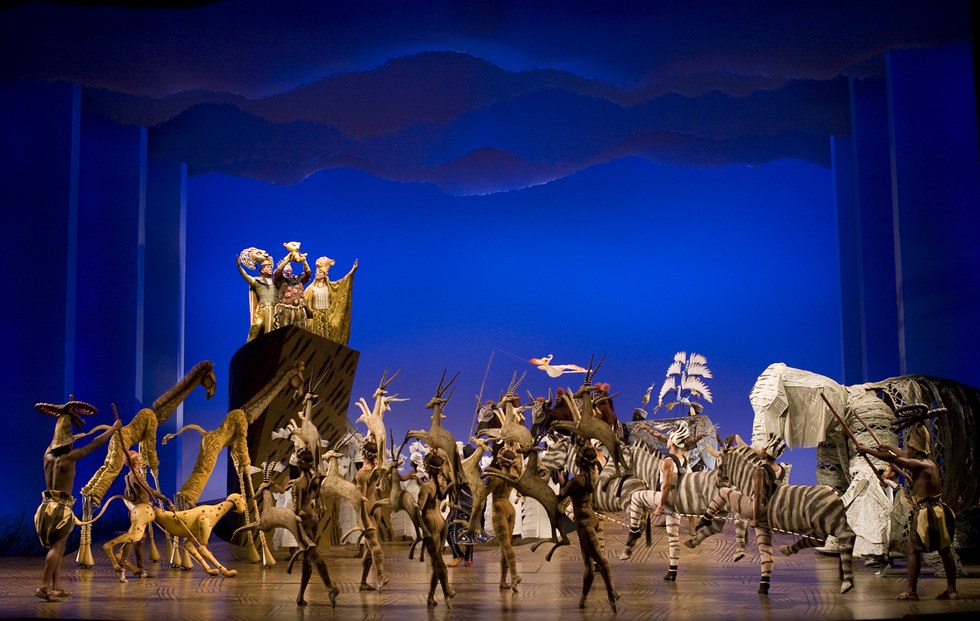 He's gonna be a mighty king! (Photo by Joan Marcus)
Some fun birthday facts:
-Today's anniversary show is also the musical's 6,660th performance. (Spoooooky.)
-The show is the highest-grossing musical in Broadway history.
-Just how much money are we talking? More than $5 billion. FIVE BILLION DOLLARS.
-Next month, The Lion King will zoom past Les Misérables to become the fourth longest-running show on Broadway.
-It has played on every continent save Antarctica.
-And a LOT of people have felllllt the looooove toniiiiight: Since its premiere in 1997, more than 70 million people have seen 21 different productions of The Lion King around the world.
Happy birthday, Lion King! (And special birthday shout-outs to my personal faves, the adorable baby Simba puppet and those wicked cool giraffe-people.) Oh we just can't WAIT for 17!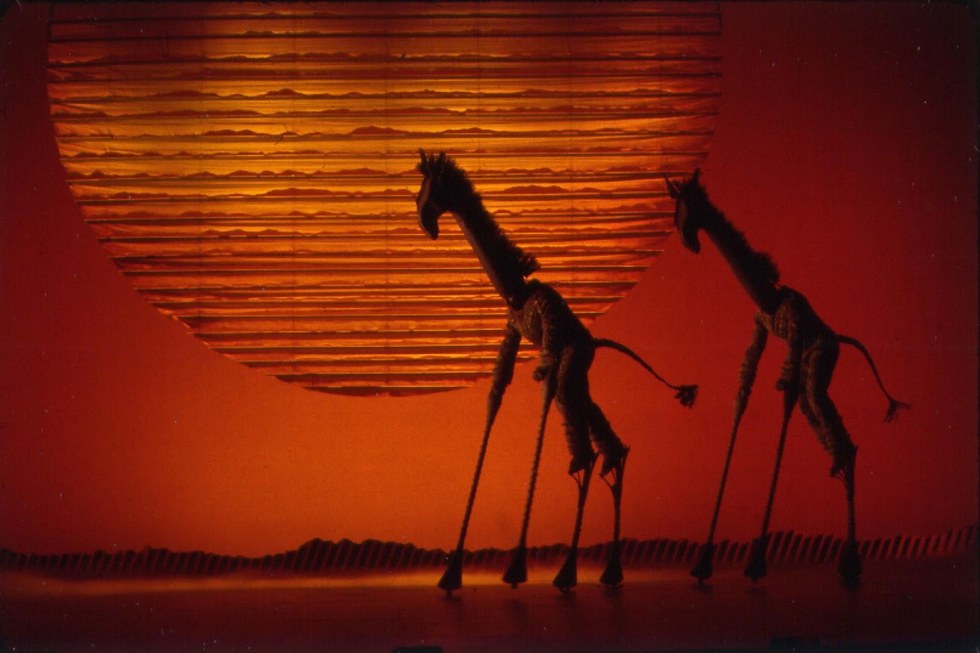 Seriously, those giraffe-people are the best. (Photo by Joan Marcus)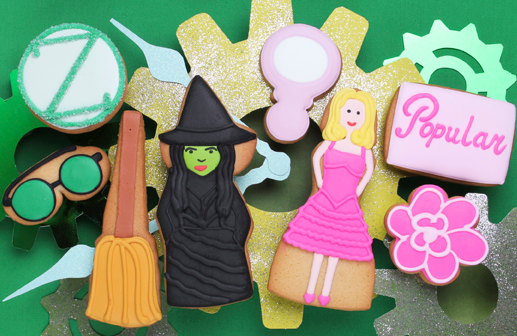 Broadway + cookies = my dream come true (Photo courtesy elenis.com)
Bummed that Halloween is over? I say Halloween lasts all weekend long, and I'll be dressing up in costume for as long as I can get away with it. If you need help getting back into the witchy spirit, turn to Broadway—because it's Wicked's 10th anniversary! (That's a long time to stay on Broadway, folks. Only 10 other productions in history have hit this milestone.)
Among the many celebratory happenings, a special Wicked Deluxe Edition CD will be released this month, a new line of Wicked nail polish is available at Sephora, and Eleni's is offering a special gift box including cookies shaped like Elphaba and Glinda. Translation: Now may be a good time to stock up on holiday gifts for fellow Broadway lovers.
To kick off the celebration, the cast performed on The Today Show. Check it out:
Another fun fact: The American Airlines Terminal at JFK Airport looks a whole lot like Oz this month—it even features a replica of Glinda's bubble and a special "Behind the Emerald Curtain" museum display.
Sounds like it's time to "defy gravity" and fly to NYC for the full Wicked experience!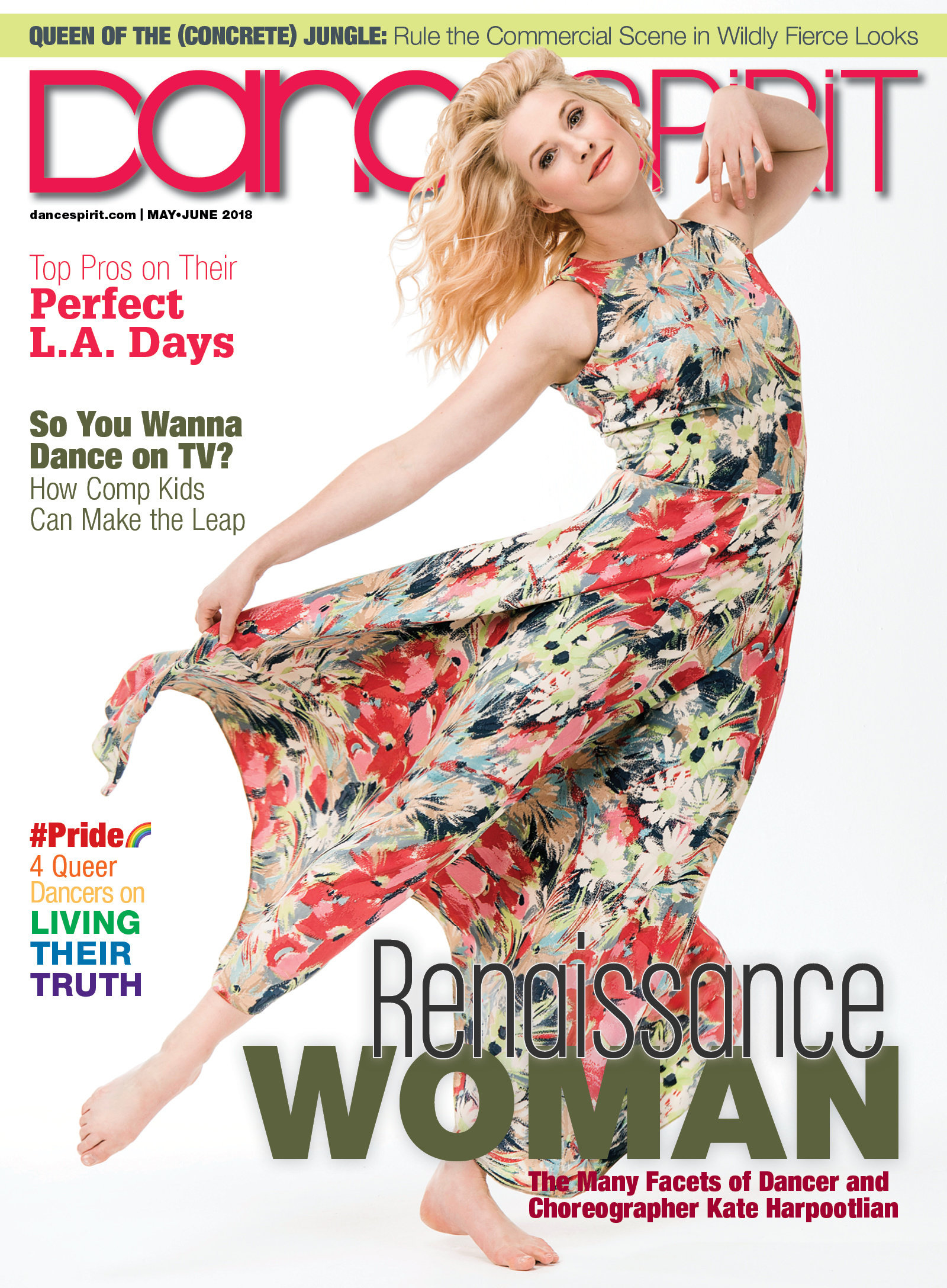 Get Dance Spirit in your inbox