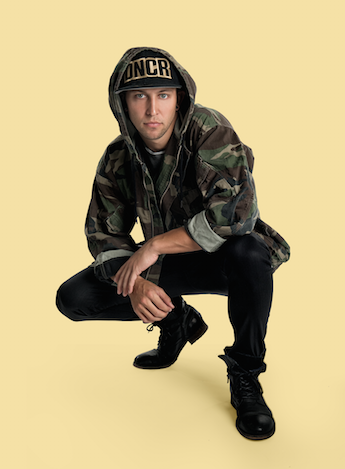 Courtesy Steffanina
Hi everyone! Here's some happy news for those of you obsessed with Matt Steffanina (so, all of you): The A-list choreographer just rolled out a brand-new app, DNCR. And it is faaaaancy.
DNCR includes approximately 2,304,287 fantastic little features. But here's the one we think you'll be most excited about: Steffanina will be offering weekly dance video tutorials, beaming specific moves, snippets of choreo and even full-length classes right to your phone. You always wanted to take class with Matt, and now that is a very, very attainable goal. (Taylor Hatala not included, but hey—you can always print out a life-sized version of one of our cover photos to keep you company as you master Steffanina's moves.)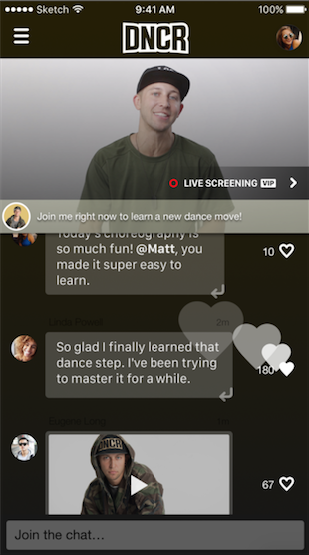 The home feed. Hi Matt!
What other goodies will you find on the app? Well, Steffanina will be writing daily blog posts about all things dance, fitness and music; hosting frequent Dance Challenges, in which he asks fans to choreograph 30 seconds of a particular song and awards prizes to his favorites; doing oodles of giveaways and contests; and launching a new line of clothing featuring his DNCR brand. And if you have a question for the man himself, you can ask him on the home feed, which is basically a big ol' chatroom.
That's just the tip of the iceberg, friends. Get the app here, and start exploring the gloriousness of Steffaninaworld.
Exciting news: the July | August 2015 issue of Dance Spirit is now live on iTunes! Head over to the iTunes store to check it out–it's worth it, we promise. You'll get the latest issue of the magazine right on your iPhone, iPad or iTouch, not to mention tons of cool bonus features. Click here to download your digital subscription!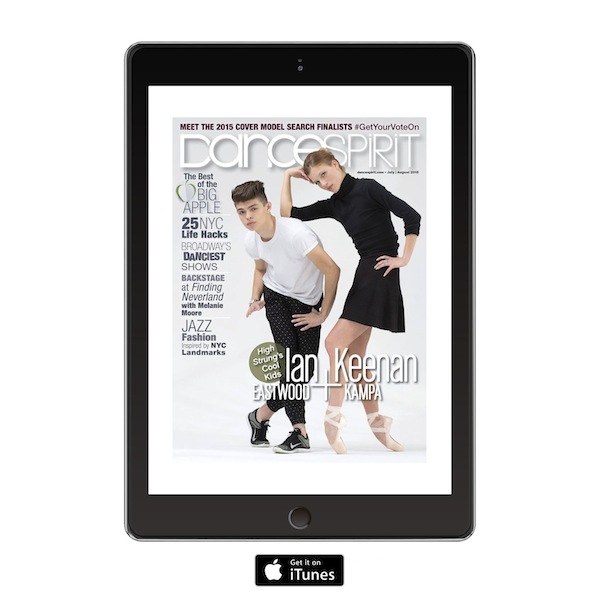 Even more Keenan and Ian if you download the digital edition! What could be better?
There's something uniquely awesome about watching a live dance on a proscenium stage—the immediacy of it, the fact that the dancers are making something happen right in front of your eyes. But do you ever wish there were a more interactive way to experience a dance show? It'd be fun to be involved in the making itself, right?
Well, now you can be, thanks to a new app created by the 2wice Arts Foundation. Passe-Partout features New York City Ballet dancers Daniel Ulbricht and Justin Peck dancing eight different one-minute duets and solos, all choreographed by Peck. (If you're not obsessed with his choreography yet, trust us—you will be, and soon.) It gets cooler: The app allows you to mix and match those pieces, overlaying them in various combinations. There are 40,000—count 'em!—40,000 possible dances to be made, and the making is up to you.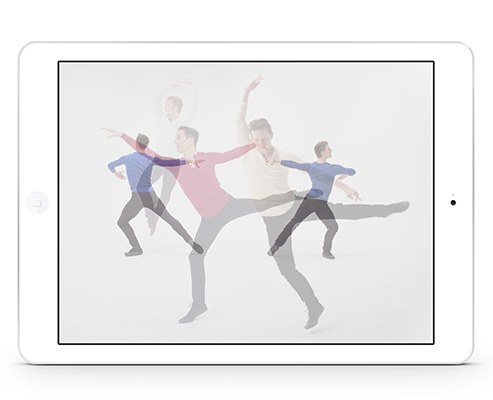 Each dance features accompaniment by former NYCB dancer Aaron Severini. The musical snippets highlight either the clarinet, piano, harp, harpsichord, marimba or percussion, and they're layerable—all of the various melodies go together, interlocking like so many puzzle pieces. So as you create your dance collage, you're creating a musical collage, too. How neat is that?
If you're having a hard time imagining what all of this actually looks/sounds like, check out the video below. (The New York Times also did a great article about it yesterday, complete with another video.) You can purchase Passe-Partout at the App Store for just 99 cents.
Jan. 10, 2014 10:46AM EST
OK, yes, Candy Crush is totally addictive. But did you ever wish your smartphone games involved more than just your thumbs?
Well, wish granted. Indie developer Game Oven is cooking up a new game, Bounden, that allows two players to create a sort of dance together.
How the heck does that work, you ask? Each player holds on to one end of a smartphone. A cursor floats across the screen in various snaky ways, and the two of you have to wiggle around to make it hit a series of bulls-eyes. It looks a little like this: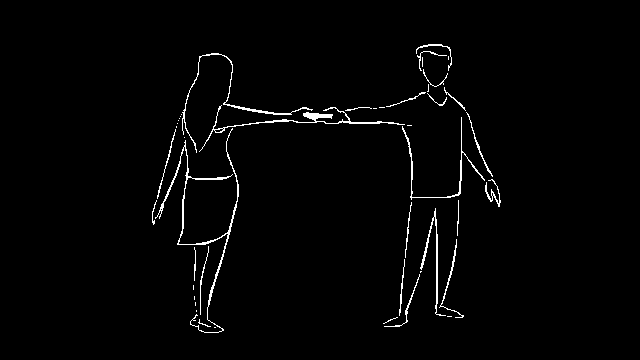 Or, uh, this: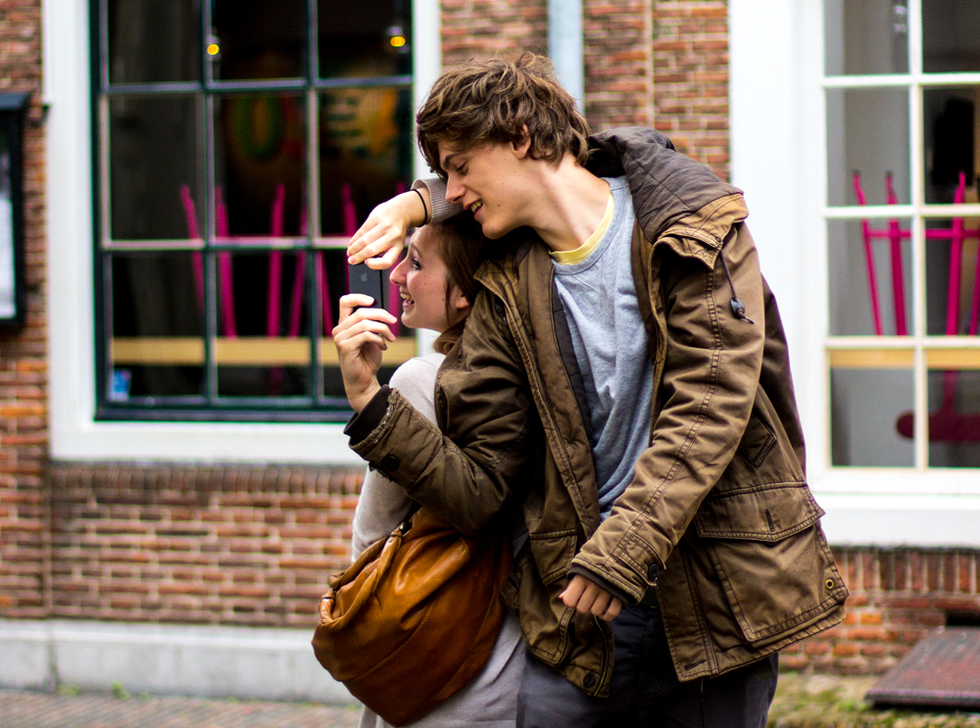 (Via Game Oven)
In other words, the result is either a strangely beautiful pas de deux, or, you know, a hilarious disaster. Either way, fun!
Bounden has a pretty serious dance pedigree, too: Choreographer Ernst Meisner of Dutch National Ballet is on the design team, and 12 dancers from DNB's junior company are helping him work through its kinks.
Bounden is scheduled for release sometime this summer. In the meantime, visit the app's website and check out this "making of" video below.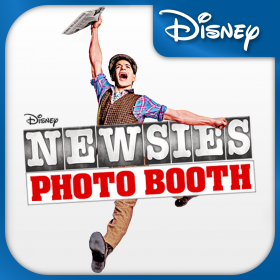 This goes out to all of you who are just as ridiculously obsessed with
Newsies
as I am. Seriously, what's not to love about the show? An über-cute cast bursting with former comp kids (hey,
John Michael Fiumara!
), jaw-dropping Christopher Gattelli choreo and those soaring Alan Menken songs… It all adds up to utter perfection on a Broadway stage.
Plus, half the fun of going to see Newsies happens after the curtain falls, when you can meet the dashing newsboys at the stage door. What's that? You can't make it to NYC any time soon? Never fear—there's an app for that. You can make all your meet-the-Newsies dreams come true in just a few simple steps:
Search "Newsies Photobooth" in iTunes, Google Play or the Amazon Appstore to download the free app for your iPhone or Android device.

Snap a picture or choose one from your gallery.

Use the app, copy-and-paste style, to add up to three cast members (Jack Kelly! Specs!) to your photo.

Save that new and improved creation to your device, or make sure "the world will know" by sharing via email, Facebook or Twitter—don't forget the hashtag #NewsiesPhotobooth!
Be sure to check out this adorable how-to video about the app!
Now if you'll excuse me, I'm going to add Ryan Steele to every single one of my prom photos…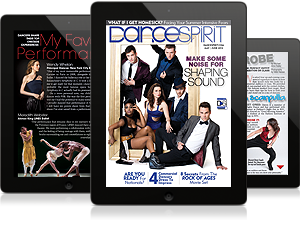 Have you seen how awesome Dance Spirit looks on an iPad? If not, you're missing out. It includes everything that's in the print magazine, plus you can blow up every beautiful photo to full screen and see cover stories and step-by-steps come to life with behind-the-scenes videos. Could it get any better?
Yup, it just did. Because as of our November issue (featuring the one and only Kathryn McCormick), you'll also be able to get DS on the Barnes and Noble "Nook" Digital Newsstand! That means you can download the Nook App and subscribe to DS on any Nook Device, iPhone, iPad, Android Smartphone or Android Based Tablet.
It's official, all the great dance content you've come to expect from DS—celeb interviews, the latest dance fashion, insider technique and health advice—is now available in any format you prefer (including traditional print, of course). Check out upcoming issues on the Nook starting next month. And don't forget to let us know what you think!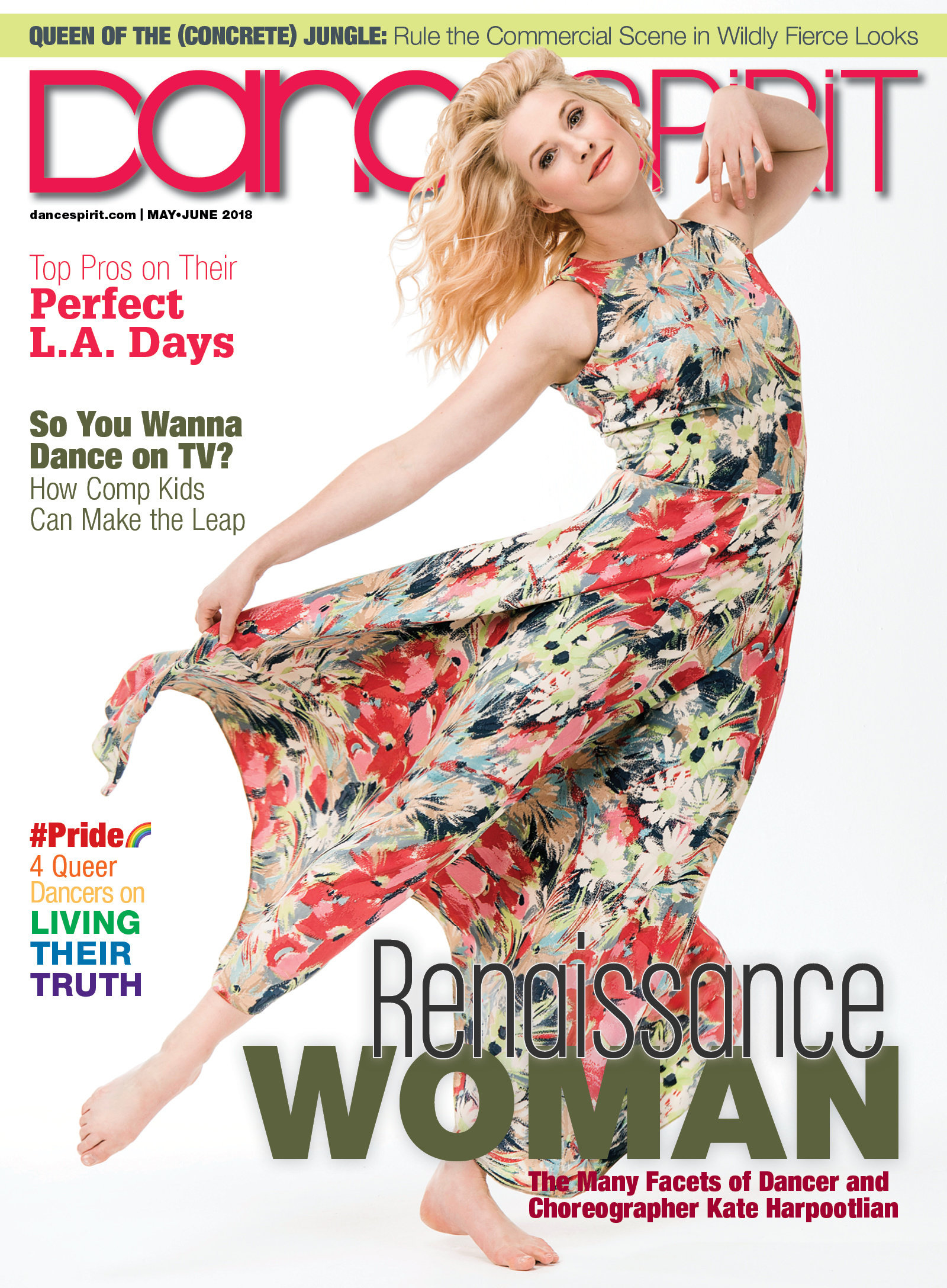 Get Dance Spirit in your inbox