Week five of "Dancing with the Stars" proved to be one of the best weeks of the season so far. (And we're not just saying that because Mickey made a cameo debut on the piano during one of the routines—although that certainly didn't hurt!) Everyone brought their A-game, and with such a fun theme the contestants were able to really let their guards down. There was true sincerity in their dancing that we hadn't seen before. But not all Disney stories end with a "happily ever after," and one couple still had to hang up their dancing shoes.
If there's one week you should watch all the routines of it's undoubtedly this one... But, ICYMI, scroll below for our highlights of the night.
Keep reading...
Show less
Apr. 11, 2012 12:48PM EST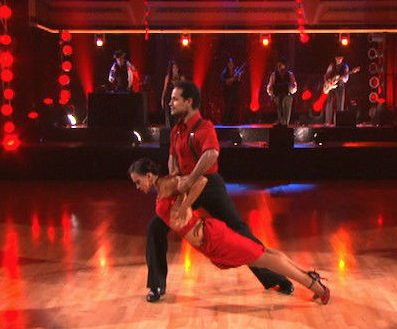 Did you catch former American Ballet Theatre principal Jose Manuel Carreño on "Dancing with the Stars" last night? The last time Carreño appeared on the show, he performed a (kind of strange) take on Swan Lake with Lorna and Lorena Feijoo. This time, though, he took on ballroom, slinking through a steamy Argentine tango with "DWTS" pro Karina Smirnoff.
I'm far from a ballroom expert, but Carreno's tango moves looked pretty great to me. I've always thought that ballet and ballroom shared many similarities—both emphasize form, structure, fluidity that's also precise. (And we've already discussed Billy Elliot star Kiril Kulish's success in competitive ballroom dance, which is awesome.)
But Smirnoff wrote a blog about working with Carreño that upends all my uninformed assumptions: She says she and Carreño have "very different" dance backgrounds. "Ballroom is fluid and soft and ballet is all about the frame," she says. "It's like having an opera singer and a rapper come together."
Interesting! I thought it was the other way around—that ballet dancers, used to being swans and princes, had trouble adjusting to the strong, forceful ballroom frame. (And I definitely never thought about putting ballet and rap in the same category.) But I'm a bunhead, so it's cool to hear about the crossover from a ballroom expert's perspective. Smirnoff's description is also, I think, an argument for cross-training: Ballet dancers have so much to learn from ballroom dancers, and vice versa.
More on that, by the way, in our September issue. Stay tuned!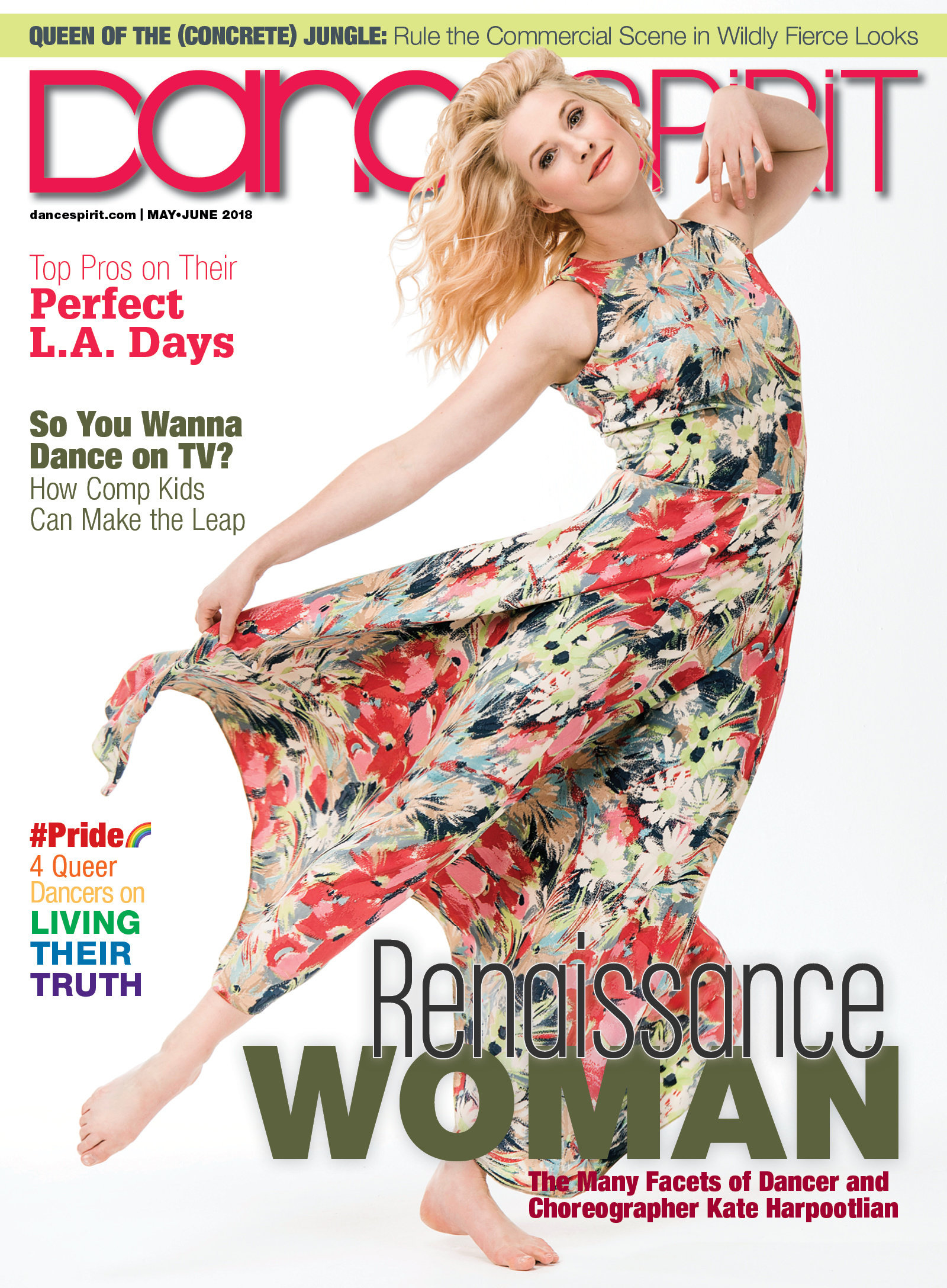 Get Dance Spirit in your inbox