We've obsessed over adorable daddy-daughter moments before. (#FlashbackFriday to that epic father-of-the-bride tap dance.) There's just something so irresistibly awww-worthy about a dad who's willing to look a little silly for his baby girl.
This week, a new viral video called "Daddy Daughter Dance Off" broke the internets (and our hearts). A young girl decided she wanted to make up a dance to Ariana Grande's "Problem." Seems like a productive summer afternoon activity. But her only problem (see what I did there?) was finding a dance partner. That's where dad comes in. She taught him the moves, they set up a camera and performed and BAM! Instant YouTube sensations.
Seriously guys, this is just about the cutest thing I've seen all summer. Enjoy!
I had the weirdest dream last night, you guys.
I dreamed that Brian Friedman choreographed a fantabulous routine to Ariana Grande's "Into You."
OK, that part's not so weird. Brian Friedman being fantabulous is pretty much par for the course, actually.
Here's the crazy part: I dreamed the choreography video featured LITERALLY EVERY DANCER I'M OBSESSED WITH RIGHT NOW.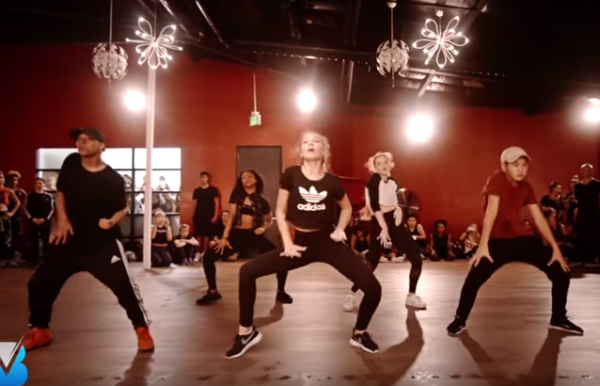 Best dream ever. (Screenshot via YouTube)
May/June 2016 cover girl Larsen Thompson was there. So was 2016 Cover Model Search finalist Kerrynton Jones. And January 2013 cover girl Ryan Ramirez. And March 2014 "You Should Know"-er Sean Lew. And—yes—2015 May/June cover star Maddie Ziegler made an appearance, too.
Then I woke up and discovered IT WAS ALL REAL.
Happy Friday to me! Happy Friday to everybody!
YESSSS you guys!
A few days ago, Yanis Marshall, brilliant dancer/choreographer and creator of one of my favorite Beyoncé tributes of all time (which, if you know me, is saying a lot), released yet another fabulous video.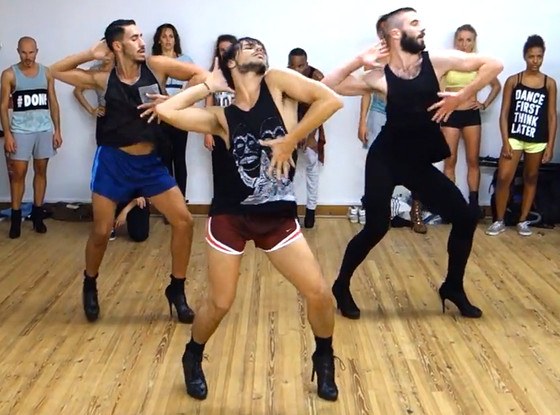 GETTIN' IT
As usual, it stars Marshall in killer heels. As usual, it includes his equally amazing, and similarly be-heeled, backup posse (friends Arnaud Boursain and Mehdi Mamine). As usual, it's set to an earworm of a power anthem—this time, Ariana Grande's "Break Free." And as usual, it's been playing on repeat in my cubicle since I first laid eyes on it.
Behold:
Naturally, I'm not the only one obsessed with Marshall. A couple weeks back, none other than Brian Friedman got together with him at Movement Lifestyle in L.A. for a little dance session—to Britney, of course. Friedman is no slouch in heels himself, and the result was totally delightful:
Never stop, Yanis. NEVER EVER STOP.
On a scale of 1 to 10, how obsessed are you with Ariana Grande's irresistible song "Problem"? 50? 2,000? Yup, I thought so. It's ridiculously catchy—not to mention danceable. (Shades of Macklemore and J. Lo, am I right?)
You know you're already dancing around to it. So why not enter MTV's latest contest, which asks fans to submit a video showing off their best "Problem" choreography? Winners apparently get a chance to be on MTV and a "special prize" from Ariana herself—not too shabby.
Just enter your video (which needs to be at least 30 seconds long) via MTV's Facebook page, using the hashtag #DancingWithAriana. The contest ends June 4, so get dancing! And if you need a little inspiration, watch Ariana's slickly choreographed performance of the song from last night's "Dancing with the Stars" finale: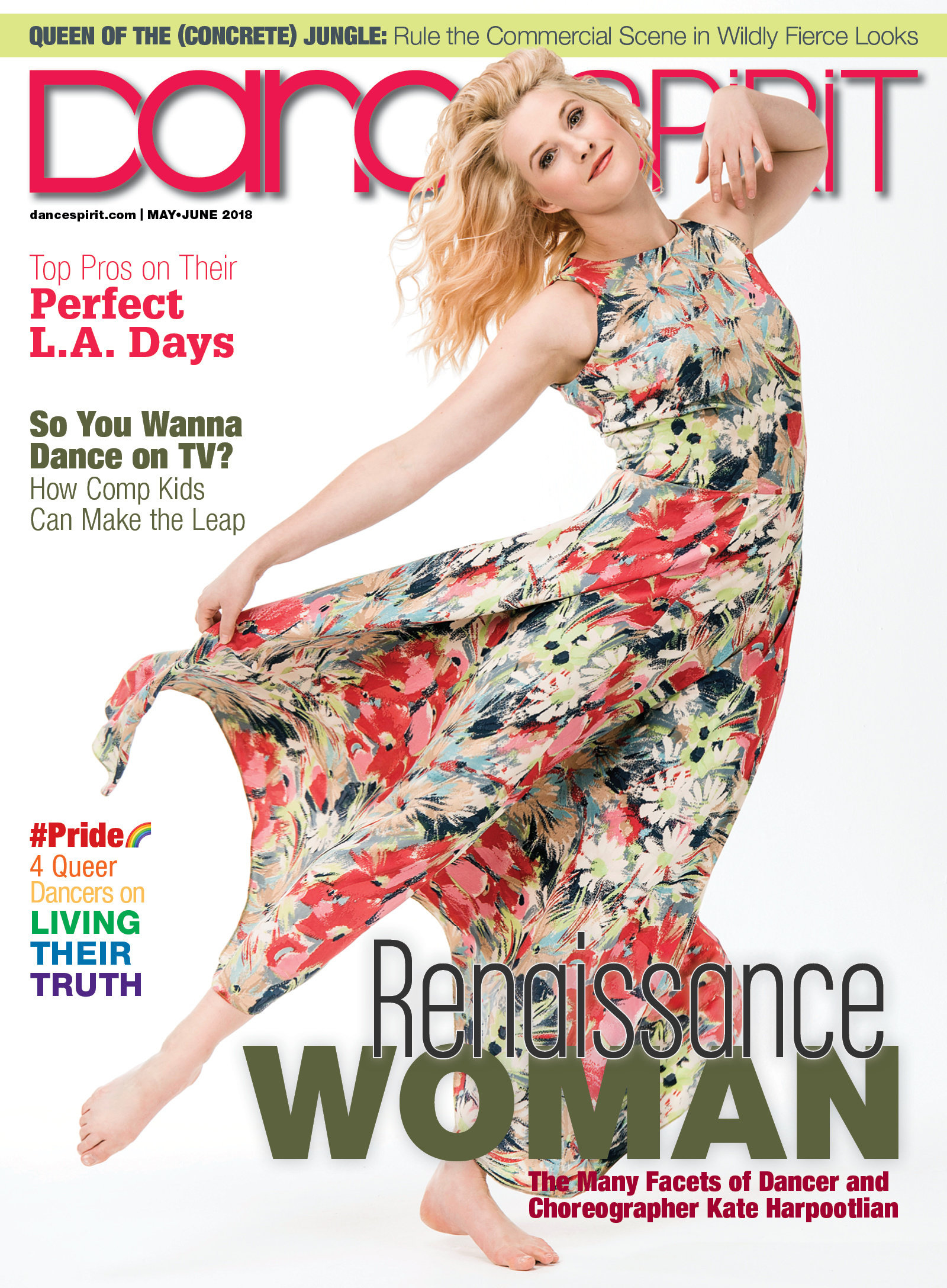 Get Dance Spirit in your inbox