Mar. 23, 2017 06:27AM EST
New York City Ballet's awesome media department strikes again!
The company just posted a series of "screen test" videos to its YouTube channel, featuring interviews with eight of the company's most charismatic dancers. What do they talk about? Well, everything, from their pre-show rituals to their adventures in scuba diving. It's pretty fun to see the glamazons we worship onstage as normal, down-to-earth people (who love Center Stage, just like us!).
Here are a few of our favorites.
Principal Robert Fairchild:
Principal Ashley Bouder:
Corps member Marika Anderson:
There's no question that dance has pretty much taken over when it comes to mainstream advertising (and if you need a refresher—Exhibits A, B and C). And while we're all for dance (and dancers!) getting the recognition they deserve, it can be exhausting to watch brands get it wrong over and over. Which is why these new ads, featuring NYCB's Ashley Bouder, ABT's Gillian Murphy, Lauren Froderman and Dakota Moore, are not only super-tantalizing, but absolutely stunning, too. While we're not super familiar with Acer (we know it's an electronics company based in Taiwan), we must applaud the team behind these beautiful Instagrams. See for yourself below, and prepare to be mesmerized.
Keep reading...
Show less
Congratulations, Ashley Bouder! The New York City Ballet principal/superhuman pregnant woman is pregnant no longer: She welcomed baby girl Violet Storm de Florio early this morning. (And like the good nerds they are, Bouder and her fiancé have already noted that the "fourth" is strong with this one.)
For those of you unfamiliar with the #bouderbump story, let us give you a refresher course in the most succinct way possible:
1) Here's Bouder doing fouettés at six-and-a-half months pregnant.
2) Here she is doing fouettés at 37 weeks pregnant.
3) And here she is doing fouettés four days—FOUR. DAYS.—before her due date.
Yeah. That's how you do pregnancy when you're a crazy-strong ballerina/straight-up BOSS.
Congrats again, Ashley!
For most mere mortals, being six months pregnant means eating for two, enjoying the fact that your bump is finally large enough to earn you a seat in a crowded subway car and firmly believing that a gentle 30-minute prenatal yoga class is enough to justify spending the remainder of the night gloriously pantsless on the couch. (Full disclosure: I am currently six months pregnant, and that is 100 PERCENT MY LIFE right now.)
But New York City Ballet principal Ashley Bouder is no mere mortal.
Nope: For Bouder, being six (and a half!) months pregnant means having the tiniest, cutest #BouderBump known to man—and still being able to bang out 16 perfect fouettés. Exhibit A:
BOW DOWN.
In case you're not sufficiently impressed, I submit to you more evidence that Bouder has had the most fabulously dance-y pregnancy ever:
1) At eight weeks—a time when most mommies-to-be are dying of morning sickness—she danced Odette/Odile in Swan Lake.
2) At nine weeks—when normal pregnant humans are feeling bloated and gross—she looked like THIS in the premiere of Justin Peck's New Blood.
2) At four months—for reference, this is when an average pregnant lady is beginning to show—she did two Nutcracker Dewdrops in a single day, filling in for injured friend Sara Mearns.
3) Today, even when she's in a leotard and tights, you still can't tell she's pregnant from the back.
GET IT, Ashley. And congrats!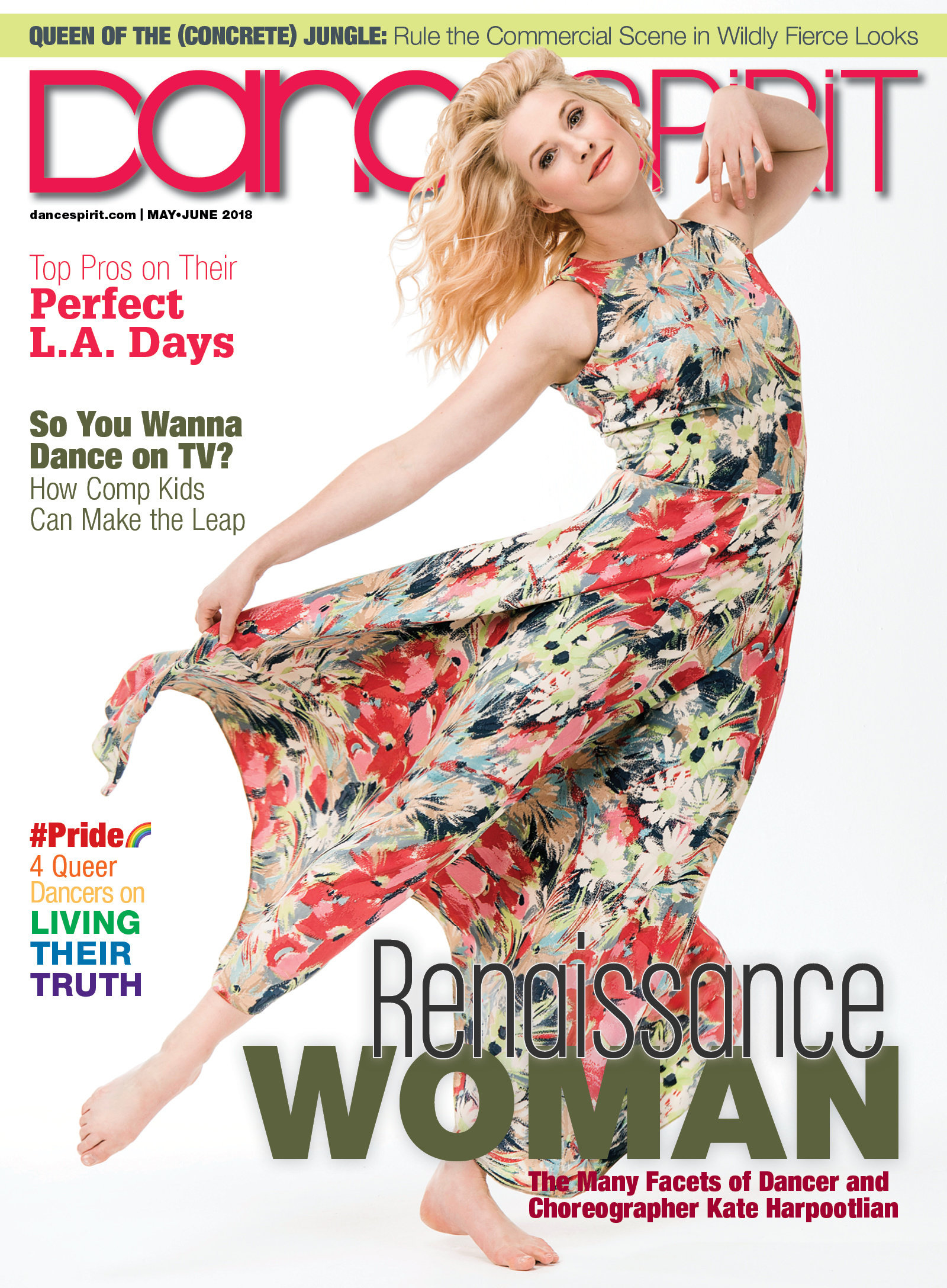 Get Dance Spirit in your inbox