This has already been a huge news week for the ballet world, and it just got even huger:
After 20 years in NYC, Complexions Contemporary Ballet—that extraordinary company pretty much every dancer we talk to dreams of joining—is making a big move. As of spring 2016, the troupe will call Atlanta home, according to a report in ARTSAtl.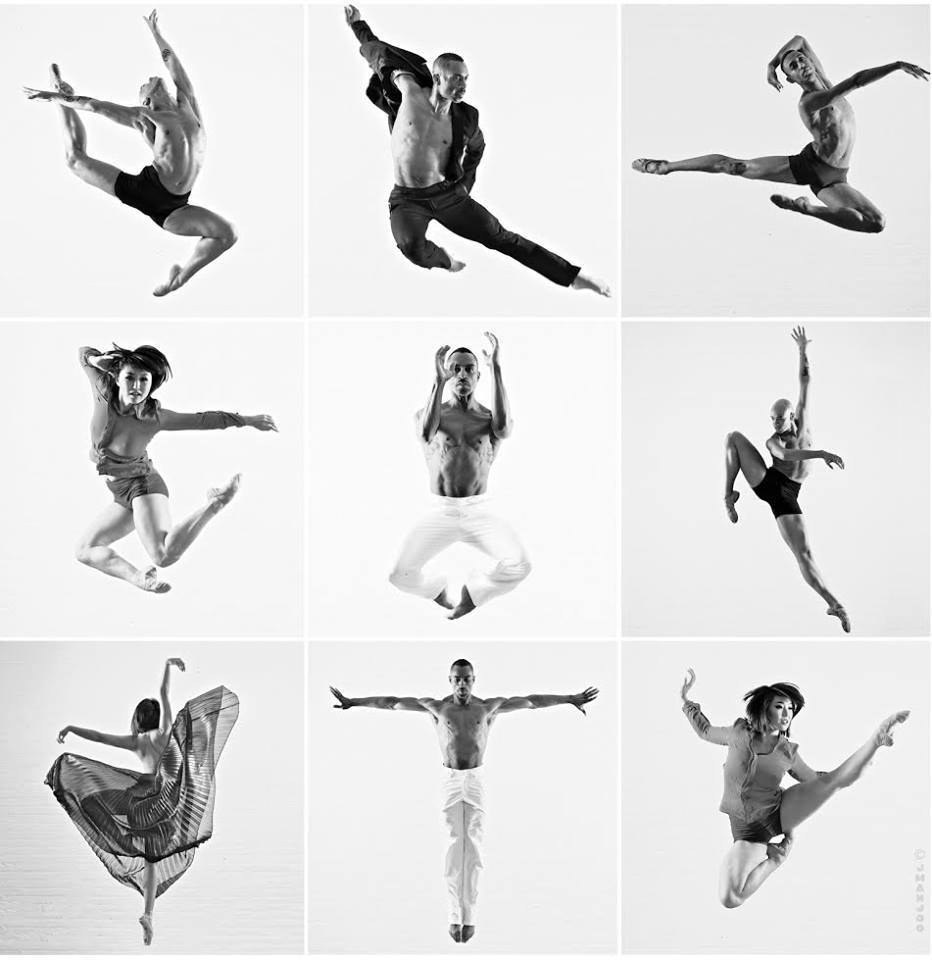 The stunning dancers of Complexions (photos by Jae Man Joo)
The decision took a lot of dance fans by surprise, but it also makes good sense. Yes, NYC is the dance capital of the country, but that means it's crawling with dance companies, who compete for audiences and funding. Dwight Rhoden told ARTSAtl that he and his Complexions co-director Desmond Richardson were looking for a "less saturated" dance community, and Atlanta fits that bill. Pretty much anywhere on the planet is less expensive than NYC, too; in Atlanta, the company will be able to afford its own studio space for classes and rehearsals, a major plus. And Rhoden and Richardson have made diversity a central part of Complexions' mission from the beginning, something Atlanta's multicultural (and increasingly artsy) population will definitely appreciate.
Complexions will perform in Atlanta this October before launching its first official ATL season in the spring. But never fear, NYC fans: The company will continue to mount its annual two-week season at the Big Apple's Joyce Theater. It'll still offer its popular NYC intensives, too, and there are plans to start up similar programs in Atlanta and Los Angeles.
It's an exciting time for the company—we're eager to see how it grows and changes in its new home!
I have to say I've been very proud of "So You Think You Can Dance" so far this season. There haven't been too many painfully bad auditions, plus the dancers with sob stories haven't completely outnumbered the ones without. Bravo! On the other hand, Nigel seems to be getting more and more inappropriate. (No he didn't just wrap his leg around Grandma!) Can't win 'em all, I guess.
Here are The Top 5 Moments from last night's Atlanta auditions: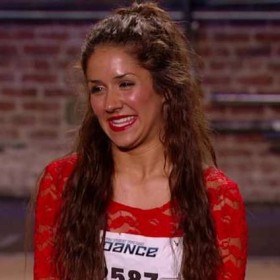 1. Audrey Case, 18, who can fart with her neck and lick her elbow. Now that's talent! But then she actually had talent—impressive, beautiful technique (and the precious little face to match). Yup, I am pretty much in love with her. And judging by their standing ovation, so were the judges. Going to go ahead and predict a spot in the Top 20 for that one.
2. The "Dragon House Crew." These roommates had similar robot/popping styles of dance, but really mixed it up in terms of how they presented themselves. Boris Penton, 23, went with classical music; Andre Rucker, 21, was just super cool and super double jointed; and then there was Cyrus "Glitch" Spencer. He was a little sweaty for my taste, but his funny faces and personality were pure awesome. Straight to Vegas!
3. Remember earlier when I said "SYTYCD" had gone easy on the sob stories? That's because they were saving up for the montage of sob stories in this episode. This dancer lives in poverty. This dancer has Tourette's syndrome. This dancer lost a loved one. I really wanted to be sad for them and enjoy their dancing, but I was having too good of a time singing along to "What doesn't kill you makes you stronger!"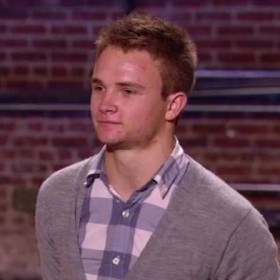 4. Country boy Asher Walker, 19, from Glade Hill, Virginia, who practices his hip-hop moves in his garage. Gotta be honest, I did not expect him to have skill at all. But then there was a little b-boying action, some serious flipping and even a "hip-hop coupé!" Yes, he's a little weird. But he's from a very small town and probably hasn't been around a lot of other humans in his life. Let's give him the benefit of the doubt.
5. You know something's a big deal when Mary gets a million "twits" about it. Damon Bellmon and Deon Lewis, who ripped off Les Twins's choreography last year, were just so cute and sincerely apologetic about their plagiarism. This year they made up their own moves, and they were impressive. In an uncharacteristic splitting up of a pair, Damon made it to Vegas, but Deon was sent packing.
The "So You Think You Can What?!" Moment of the Night: It was too hard to choose this week, so I chose 3.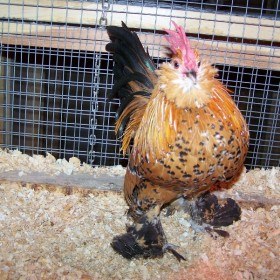 Second Runner Up: The Cat Deeley look-a-like. Mind blown.
First Runner Up: During Brittany Ortner's hometown ("Chicken Town") visit, did you see that chicken with furry boots on?
And the Winner Is: Danielle Dominguez's love dance to bacon. First we see her cooking up enough bacon to feed a small country, then she goes outside with it and tosses it over her head. She literally took a bacon shower. Gotta love bacon. See you in Vegas, Danielle.
Check back next week for the recap of Salt Lake City auditions. And don't forget to let us know if you're loving this season as much as we are!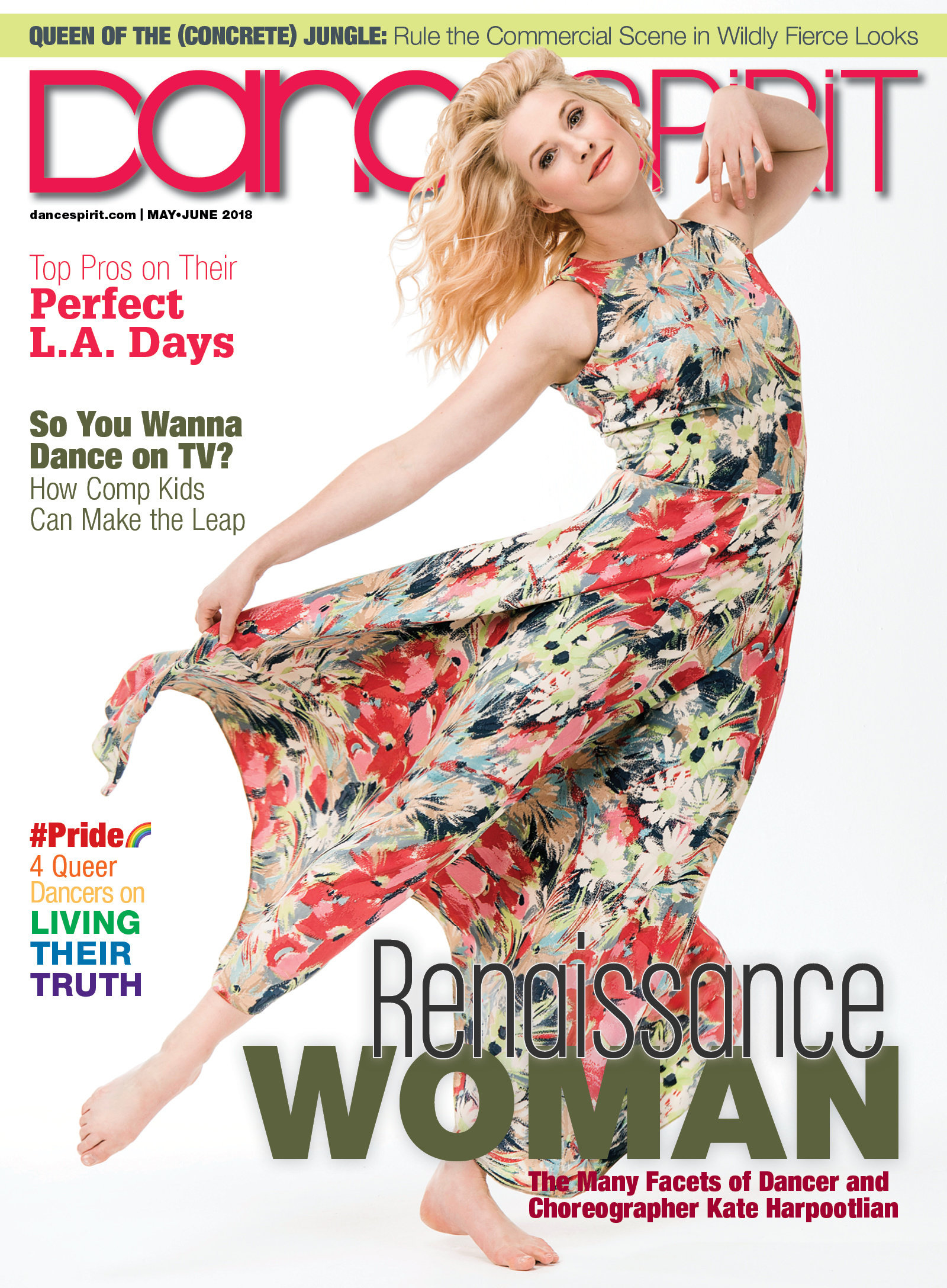 Get Dance Spirit in your inbox