Debbie Blunden-Diggs (far right) prepping for dancer interviews after an audition (photo by Audrey Ingram, courtesy Dayton Contemporary Dance Company)
Picture this: You've made it to the final round of an audition. All your hard work has paid off, and you're feeling good. Then the artistic director stands up and asks you to join her in another room for a one-on-one interview. Wait, what?
Many dance companies include interviews as part of their audition process. "I need to know more about people than what I see on the floor," says Debbie Blunden-Diggs, the artistic director of Dayton Contemporary Dance Company. It's normal to be nervous when you're faced with an interview—especially when you're used to letting your dancing do the talking. To help you prepare, Dance Spirit asked Blunden-Diggs and two other artistic directors for their tips to help you put your best (interview) foot forward.
Keep reading...
Show less
Sofia Wylie (photo by Dave Brewer, courtesy Corina Galdamez)
Sofia Wylie might be best-known for playing Buffy in the hit Disney Channel show "Andi Mack," but it's her dancing that originally propelled her into the spotlight. Even before her breakout role, the Arizona native had an enviable resumé that ranged from dancing on tour with Justin Bieber to performing at Radio City Music Hall. Stints on TV shows like "America's Got Talent" and "So You Think You Can Dance" gave her way more visibility in the industry, which in turn brought more opportunities her way.
Now Wylie's an up-and-coming celeb hoping to use her platform to boost the careers of other dancers. Her new YouTube dance series is one of her attempts to give back to the dance community. "My goal is to help dancers get that look that might help them book their next big break," Wylie says. One of the most popular videos from her series is a dance tribute to the hit film The Greatest Showman, featuring dancers from Utah to California, which has already garnered over 150,000 views. Wylie's videos seem to be producing the outcome she's been hoping for because a number of dancers have obtained dance gigs as a result of the exposure her videos brought them. "There are so many amazing dancers and sometimes all they need is a chance to be seen," she says.
And even though Wylie's acting career keeps her busy, she remains committed to her dance roots. We caught up with Wylie to find out how her dancing has influenced her acting and get her audition advice.
Keep reading...
Show less
Marko Germar auditioned for 'So You Think You Can Dance' three times before making the cut (courtesy Adam Rose/FOX)
Every dancer knows the audition process is full of rejection. But hearing "no" again and again, from the same casting team, and then coming back for more? That takes some serious motivation. These dancers were all cut multiple times from auditions for their dream jobs, took it in stride, and ended up getting the gig.
Keep reading...
Show less
The School at Jacob's Pillow's contemporary program auditions (photo by Karli Cadel, courtesy Jacob's Pillow)
Summer intensive auditions can be nerve-racking. A panel of directors is watching your every move, and you're not even sure if you can be seen among the hundreds of other dancers in the room. We asked five summer intensive directors for their input on how dancers can make a positive impression—and even be remembered next year.
Keep reading...
Show less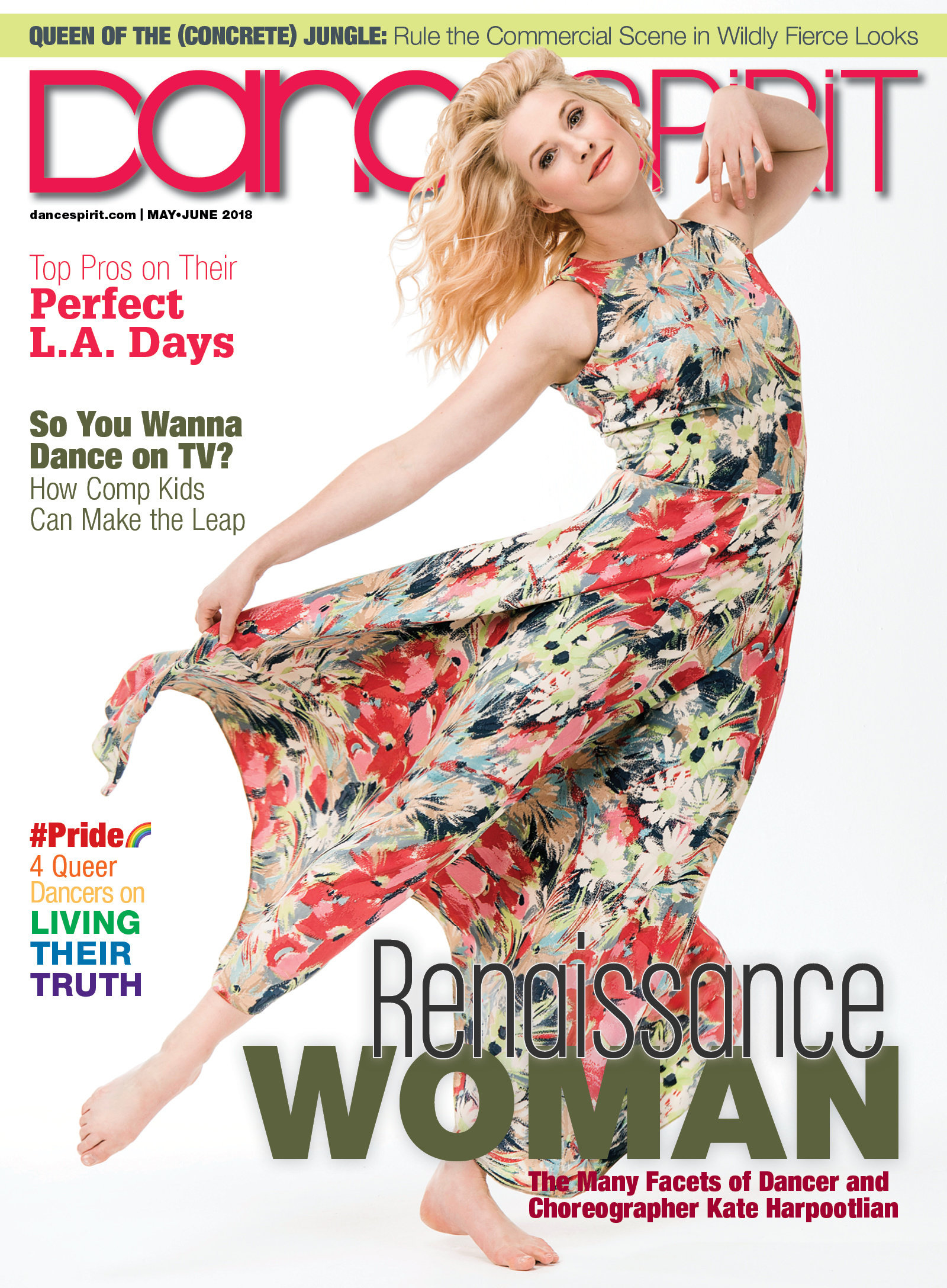 Get Dance Spirit in your inbox