Few dance jobs are as thrilling as being a backup dancer for a major pop star (just ask our May/June 2013 cover stars!). The guaranteed high-octane atmosphere, the costumes, the hair and makeup, the top-notch choreo—we could go on and on. So it's obviously a dream job, but how do you get it? Luckily, one backup dancer shared her journey. Pam Chu spoke with Cosmopolitan Magazine about her path to becoming a backup dancer for Britney Spears. There were lots of great takeaways, including how to know what judges are looking for at an audition, and how to handle any situation:
"At the audition, I remember having a feeling like, I want to get this. You have to psych yourself up and you have to believe you can get it. You have to have that confidence without being arrogant. From the way the choreographers were teaching, I knew they wanted people who had technique, style, and would dance full out all the time. I knew not to sit down in the audition — ever. We were there for nine hours."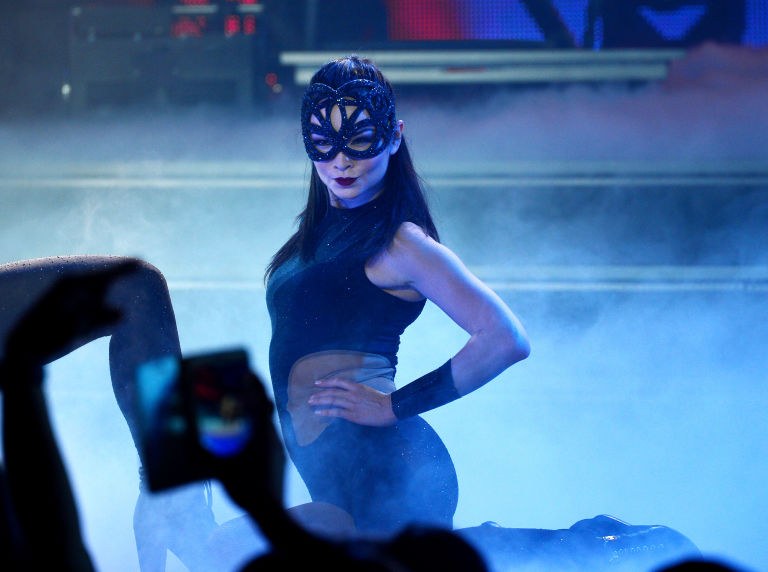 Chu working it during a performance. (Photo by Denise Truscello)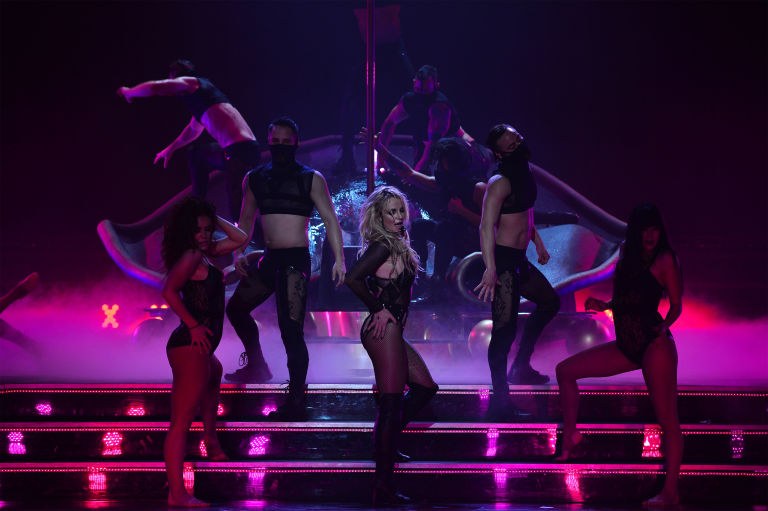 (Photo by Denise Truscello)
Chu's journey is anything but ordinary, with lots of varying dance jobs prior to landing the Britney gig. Her story goes to show that when it comes to your career, every experience is a valuable one, even if you may not realize it at the time. Check out the full story here!
Nov. 01, 2013 10:00PM EST
On the one hand, life on tour as a dancer with a pop star is incredibly glamorous: You get to perform for thousands of fans on some of the world's greatest stages. On the other hand, going from hotel room to hotel room over the course of several months can get a little draining. So the creature comforts that tour dancers pack to make each town feel a bit more like home are especially important.
Amanda Cleghorn, Mason Cutler, Mallauri Esquibel (a former DS cover girl!) and Caitlynn Lawson just finished the U.S. leg of Taylor Swift's Red tour. We got them to share what they brought with them on the road—from a mini-keyboard to a stuffed teddy-moose.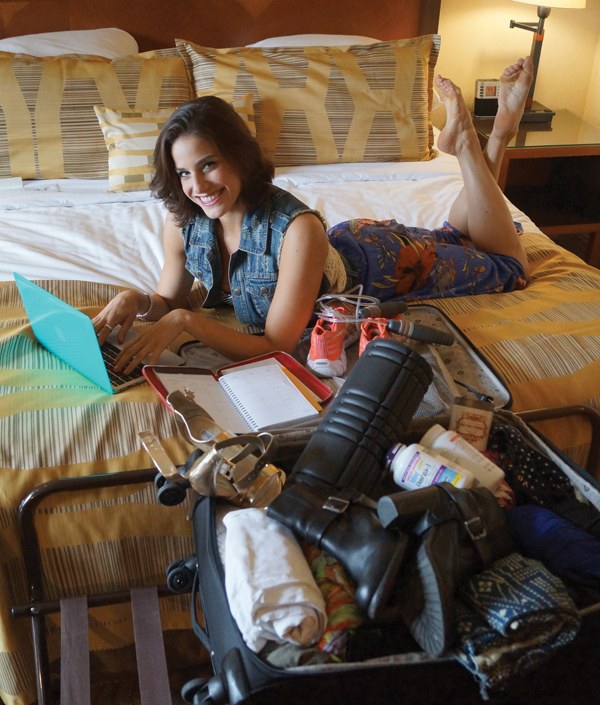 (by Mason Cutler and Mallauri Esquibel)
Packing advice: "If you pack lighter, you'll be happie—especially when you're flying city to city. This is a time when you can get creative about switching up your outfits. It's fun trying to find different layers and options that go together."
Most useful item: "My travel-size body roller. I bought it right before the tour and never thought it would get as much use as it does. It's basically communal now, and definitely comes in handy on show days."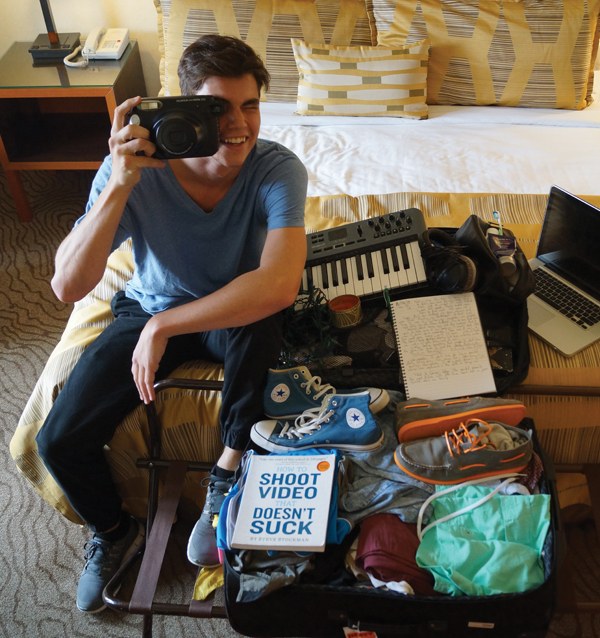 (by Mason Cutler and Mallauri Esquibel)
How his packing style has evolved: "I've learned little tricks from other dancers on tour. Stuff your shoes with socks to help them keep their shape while they're in your bag, for example. And get a bag that can take wear and tear. Even if it's pricey, it'll end up being cheaper than having to buy bag after bag.
Packing philosophy: "I don't want to put my hobbies on pause while I'm on the road. I bring books, photo equipment, a small keyboard...anything to help me create or keep me entertained."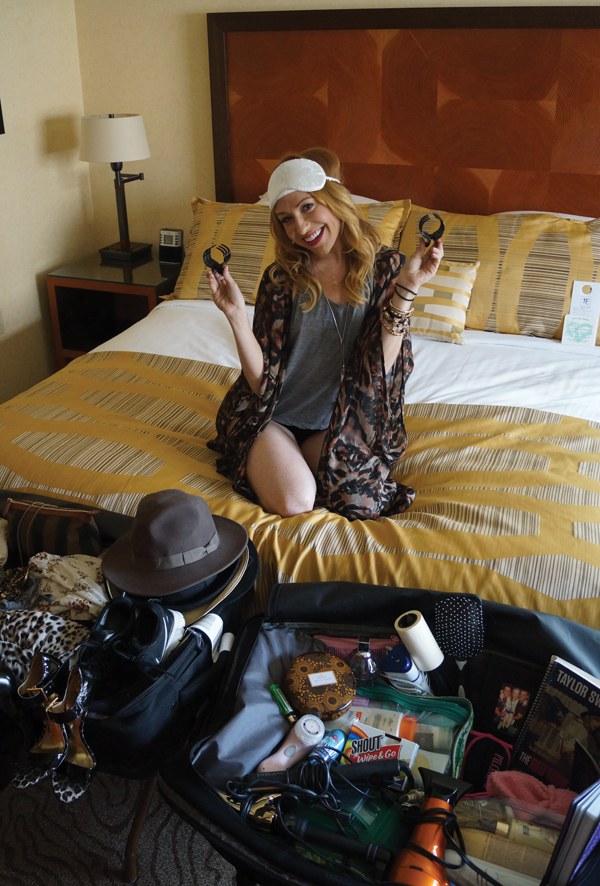 (by Mason Cutler and Mallauri Esquibel)
Packing advice: "Bring little pieces of home with you. There's something comforting about having a picture and a candle to put in your hotel room. And travel with as much underwear as possible. You can never have enough!"
Items she can't live without: "I travel with a bunch of hair clips, which I use to clamp the curtains closed at hotels. I'm a morning person, which is hard with the late-night tour life schedule. As soon as it's light out, I'm usually up—but these clips have been life changing. I also have my suitcase scale, so I can weigh my bag to see if it's over the airline limits. It's a $10 gadget that has saved me hundreds of dollars in overweight bag fees."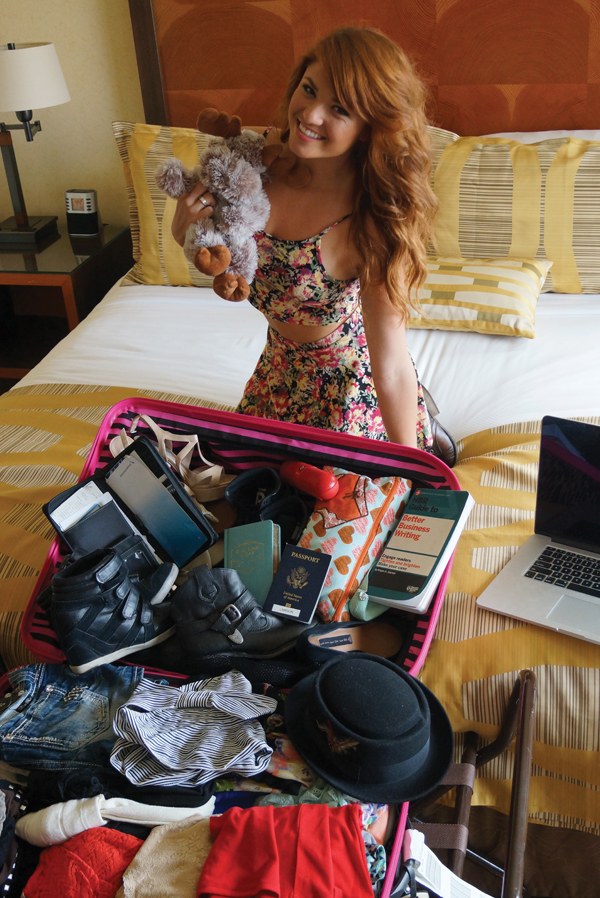 (by Mason Cutler and Mallauri Esquibel)
Packing philosophy: "Bring it all! I've tried the less-is-more tactic, and I always end up hating everything I brought after a week or two. Being on tour, you give up a lot of normalcy—your fridge full of food, your comfy bed, seeing your friends every day. Why give up your closet too?"
Strangest thing in her suitcase: "For a 20-year-old, I'd say my teddy-moose is probably pretty strange. But since I can't fit the person who gave him to me in my suitcase, I just bring him everywhere I go instead. He's a fantastic travel companion."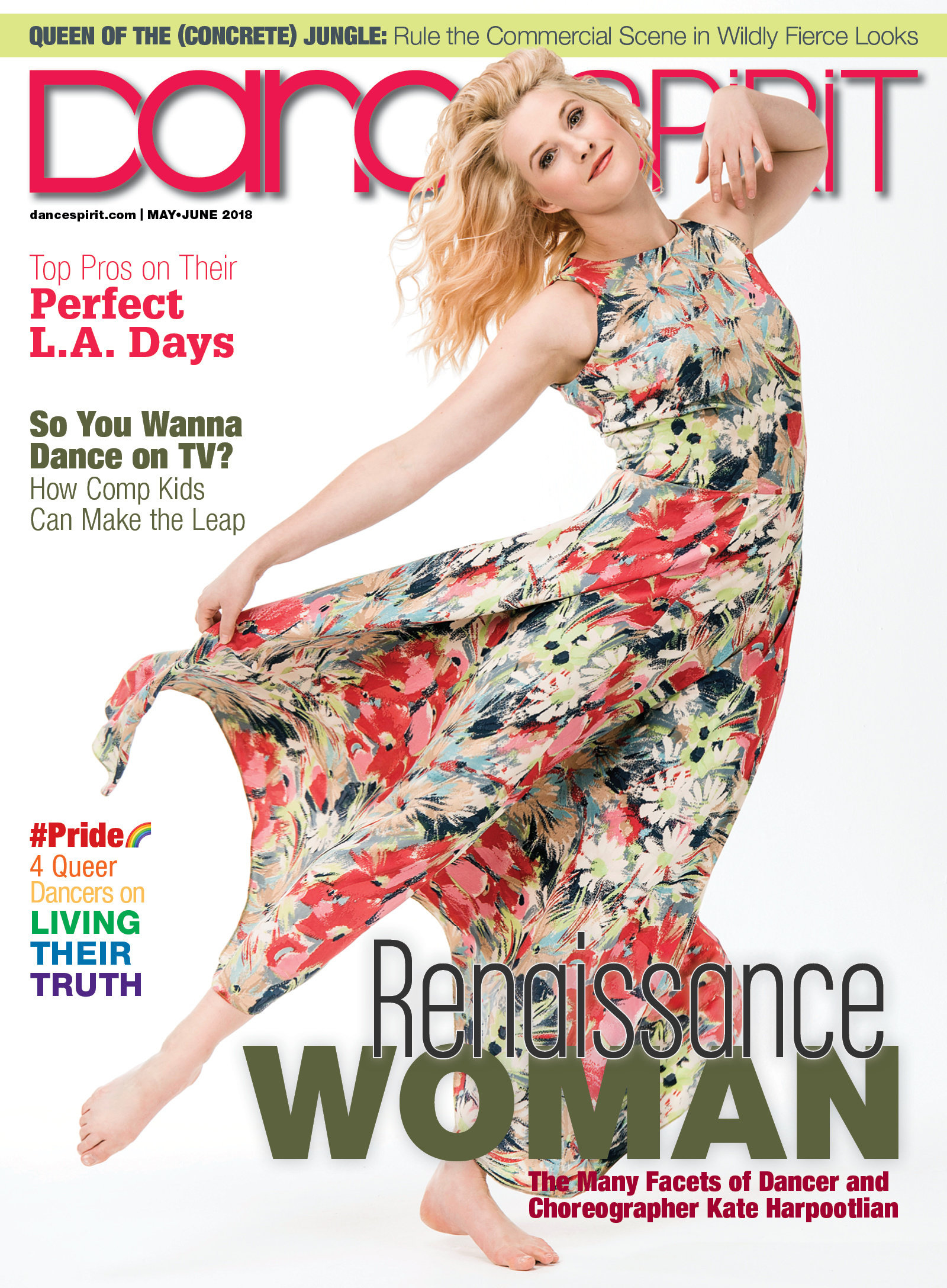 Get Dance Spirit in your inbox