Looking for the perfect present to take to your studio's holiday gift exchange? Give the Bad Boys of Dance 2013 calendar! Packed with gorgeous shots of the stunning Bad Boys, every one of your dance friends will be giddy to receive it. I mean, just look at these photos:
[portfolio_slideshow nowrap=0 height=500 thumbs=true timeout=4000 showtitles=true showcaps=true showdesc=true]
If you've been following NBC's "America's Got Talent" this season, you know that dancers are having a tough time. Out of 11 dance acts in the quarterfinals, only two are headed to the semifinals: Blue Journey, a multimedia dance piece created by Dutch choreographer David Middendorp, and Baila Conmigo, a Latin dance company from New Jersey.
We've had to say goodbye to some outstanding performers, including members of the Dragon House Crew and Florida's Extreme Dance Company. And on Tuesday night, even Adrienne Canterna and her Bad Boys of Ballet (from Rasta Thomas' Bad Boys of Dance) were sent packing. What gives, right?
But I always knew Mel B. was my favorite Spice Girl. After the show, Mel used her Wild Card to save the Bad Boys from elimination! They'll appear on the show this coming Tuesday, August 26 in the semifinals. In case you missed their performance from last week, you can watch it here (look out for dreamboat Jacob Karr!):
Bonus video! Check out David Middendorp's Blue Journey below—the Bad Boys have some stiff competition.
Be sure to tune in to "America's Got Talent" on Tuesday at 9 pm EST and cast your vote for your favorite act. Save the dancers!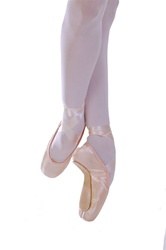 Last night was the Capezio 125 Years Anniversary Celebration, and they put on one fabulous show. It was all in celebration of the dancewear company that Nigel Lythgoe (in his introduction speech) called "the Sopranos of dance." And he's got a point: Capezio probably sold you your first pair of pointe or tap shoes, but did you know that Salvatore Capezio opened his first store at the age of 17, and the company has been passed down within his family for five generations? Plus, every pair of shoes is handmade!
Capezio also knows how to celebrate in style: Stellar performances included American Ballet Theatre's Misty Copeland and Jared Mathews, Momix, The Lombard Twins, Rock Steady Crew and The Rockettes. (Phew!) Here were some of my favorite moments:
* Is that a centipede? A scarily-long arm? No, it's iLUMINATE, one of the most innovative new dance groups around. Perfectly timed lights keep you guessing the whole time. Check them out on "America's Got Talent" to see for yourself:
* Don't you love when a bunch of boys come together to show off tricks, flips and flawless technique? Did I mention they were shirtless? The Bad Boys of Dance's choreography to Queen and Michael Jackson music was red hot, and it was fun to pick out some of my favorite male dancers like Jakob Karr and Rasta Thomas.
* There's nothing classier, sexier or jazzier than original Fosse choreography. Especially when it's done by Broadway greats. Jennifer Dunne, David Warren Gibson and Dana Moore were flawless as they revived The Mansion Trio from Pippin. And, man, could they pull off those fishnets and high-cut leotards! Here's a great video from 1972: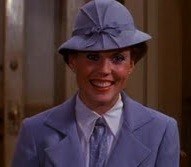 * Broadway legend, Ann Reinking shocked us all by appearing to introduce Tommy Tune as the winner of the 61st Capezio Dance Award. Looking stunning in white, she brought back memories of the classically dressed Grace Farrell she played in Annie (pictured). Oh yeah, and only Tommy Tune could make a bright red suit look timeless.
* Some of the best moments were the out-of-the-blue cameos by dance celebs who made me smile. And Mandy Moore's Break the Floor routine was full of them. Not only did it feature many of my favorite comp kids and teachers (they couldn't even all fit onstage at once!), but TWitch and Nick Lazzarini also fought to be Moore's dance partner. Before long, TWitch was stolen away by none other than "Dance Moms'" Abby Lee Miller! The audience went wild.
Thanks for a great night, Capezio! And thanks for all the shoes.
When Jakob Karr stepped on the stage in New Orleans to audition for "So You Think You Can Dance" Season 6, audiences got their first glimpse of his exceptional talent: lofty leaps, flawless technique, a quiet confidence and flexibility that puts Gumby to shame. Jakob, who started dancing at the age of 12 at Shooting Stars School of Performing Arts in Clermont, FL, was an audience favorite throughout the season and nearly nabbed the title of America's Favorite Dancer, finishing as first runner-up. But "SYTYCD" was just the beginning of his professional career. A few weeks before his 20th birthday, Jakob joined the Bad Boys of Dance, a company founded by Rasta Thomas that performs technique-based choreography to chart-topping rock and contemporary music. This summer, the Bad Boys set out on a six-month international tour, which started out in Australia. Jakob kept a diary of the first leg of the journey for DS.  —Katie Rolnick
Sunday, May 2
I just arrived in Maryland to begin rehearsals for the Bad Boys of Dance tour and we got started the second I walked into the studio. Robbie Nicholson, our talented dance captain, is leading rehearsals. Today I was turning and jumping all over the place with the other new boys: Franco Nieto, Brandt Martinez, James Boyd and Chase Madigan. I'm nervous about being one of the youngest members of the company, but day one was pretty incredible.
Tuesday, May 11
I quickly learned that age is only a number and we're all here to put on a show together. Being around experienced performers has made me work harder and pay more attention to my body and how it moves.
We're doing ROCK the Ballet, which is in its second season—and this show is hard. The choreography requires a lot of technique and stamina. Fortunately, I built up my endurance on "SYTYCD."
As of today we have officially learned all of the show's group choreography; all we have left to learn are some short duos and trios. Most of the movement is very sharp and compact, which is different from what I've been doing recently. I'm used to dancing contemporary and lyrical, styles that are more elongated and fluid. But change is always good—that's how we grow.
I'm having a blast hanging out with the other new guys and the Bad Boys veterans (including Kameron Bink from "SYTYCD" Season 3). The vets already know the choreography and just recently joined us, so now the entire 17-member cast is present for final touch-ups before we blast off for Australia. I'm very excited because I've never been out of the country before.
Friday, May 28
Touch down! After three full days of traveling, we've finally landed in Melbourne. We have a few days to adjust to the 14-hour time difference and I plan on being a fantastic tourist. First stop: the Melbourne Aquarium!
Tuesday, June 1
Tonight was opening night. We performed at The Arts Centre, which has more than 2,000 seats (and our week-long run is already almost sold out!). The audience was amazing. I have such a wonderful feeling inside during this show because it's so positive and uplifting. There isn't a dull moment. My favorite number is a duet that I dance with Chase Madigan called "Let's Go Crazy" (to the Prince song). It's like a quick cardio workout with nonstop flips, jumps and turns—and it's so much fun!
Thursday, June 10
A few days ago we landed in Gold Coast, our second stop in Australia. It's gorgeous: giant palm trees, white sand beaches and buildings that seem to touch the sky.
Tonight's show was great! I feel like we're all starting to blend into a company now. And as the choreography becomes more familiar, I'm finding that I'm more relaxed when I perform.
Monday, June 14
Getting to travel internationally and go sightseeing makes the Bad Boys tour even more fulfilling. Today we're in Sydney and a group of us just went to the Taronga Zoo. There was a section dedicated to native Australian animals and we got to walk through an interactive kangaroo exhibit. Aside from the amazing animals, the zoo has a beautiful view of Sydney Harbor. You can see the stunning Opera House in all its glory.
Monday, June 21
Today is my 20th birthday! We've arrived in Brisbane (our fifth stop) and have the night off, so the whole company is going out with me to celebrate.
The venue here is beautiful. We'll be dancing at the Queensland Performing Arts Centre Concert Hall. The ceilings are so high I can't even see them and the audience seating area is massive. It's a little intimidating, but the theater's grandeur adds excitement to our performances.
Sunday, June 27
We arrived in Darwin a couple days ago. From here, we'll head to Perth, our last stop in Australia. Then we fly to Europe, where we'll travel through Germany and make stops in Madrid and Paris. The tour will continue until the end of December. We'll take a break for the holidays and regroup after New Year's for more performances throughout Europe.
This has already become the best experience of my life and I can only imagine it will get better as the tour progresses. The Bad Boys show is a message to the world that dance doesn't always have to be serious or intimidating. It shows that dance can simply be fun!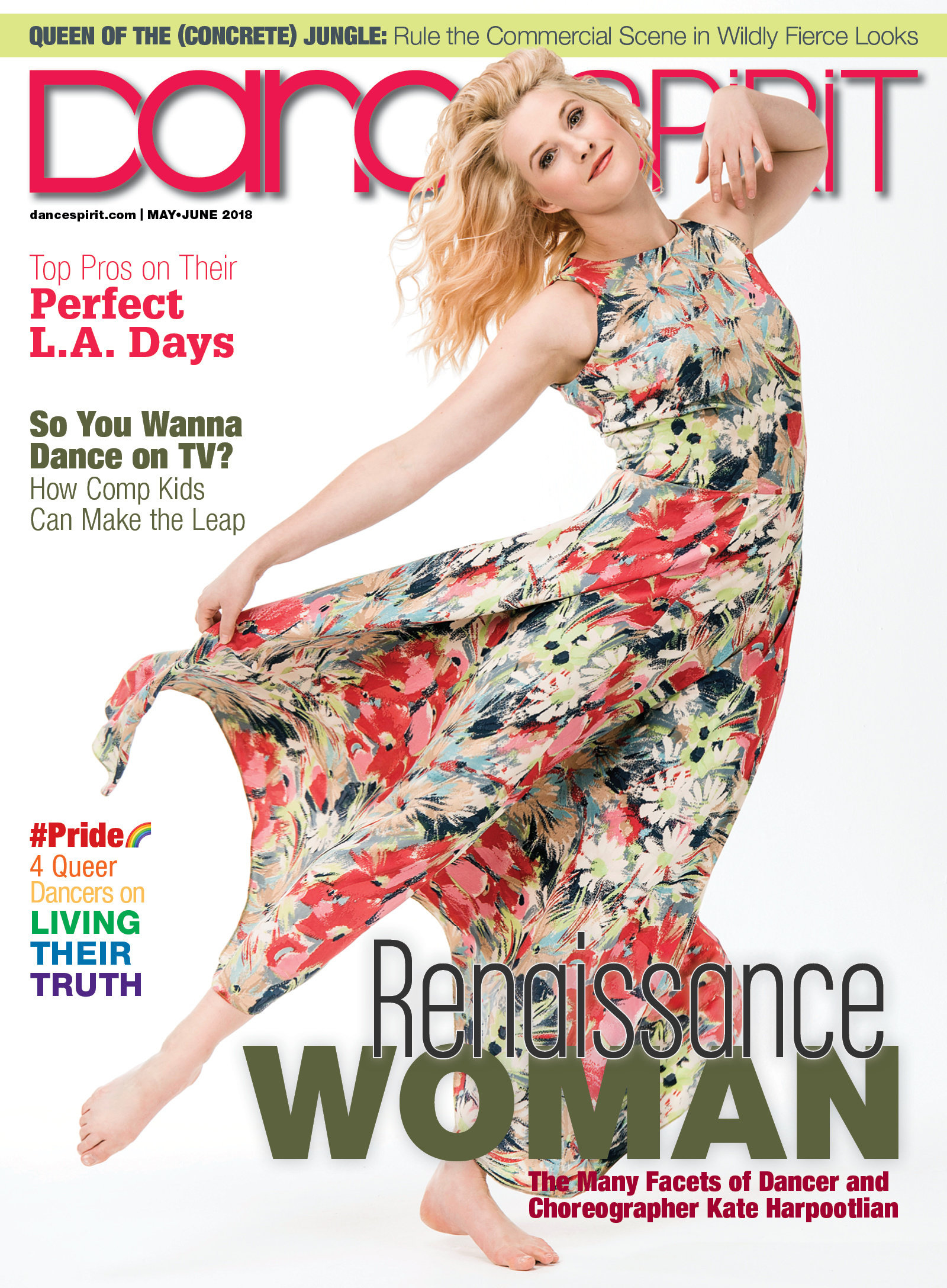 Get Dance Spirit in your inbox