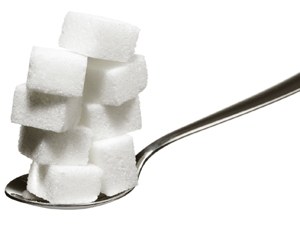 Let's face it: Nobody's perfect. Most dancers are guilty of some bad health habit, whether it's late-night snacking or not taking the time to warm up properly. We asked you about your worst habits and sought easy-to-manage solutions from health professionals. See if your problem made our Top 10 list—and learn what you can do about it.
1. Eating too much sugar
When you're really hungry and want something quick, it's easy to reach for a bag of gummy bears or a bar of chocolate. "Sugar is highly addictive," says Emily Cook Harrison, registered dietician at the Centre for Dance Nutrition in Atlanta. "It gives you a quick rush, but it's not long-term energy."
To avoid that 3 pm sugar craving, eat smaller, more frequent meals throughout the day, and don't go for more than three hours without eating. Instead of candy, grab a piece of fruit. "The fiber will help slow down digestion and make you feel fuller longer," Harrison says.
2. Not warming up
Dancing with cold muscles can increase your chance of injury. "Warming up increases blood flow to all muscles in the body, which makes them more pliable," says Julie Green, physical therapist for Pennsylvania Ballet. "Walk, jog in place or do some leg swings to increase circulation." Allow yourself at least 10 to 15 minutes to do warm-up exercises before class, and do an extra barre if you have a big break during the day.
3. Not cooling down
It might be tempting to just fall over after running a marathon routine, but you should keep moving at a slower pace to give your body time to regulate itself. Take a walk around the studio or in the hallway, mark through some choreography or gently jog in place. "Cooling down is safer for your heart after cardiovascular exercise, rather than drastically bringing your heart rate down and crashing," Green says.
4. Not drinking enough water
The first sign of dehydration isn't thirst but fatigue and poor balance. "Before you feel thirsty, you've already lost one to two liters of fluid," Harrison says. "You see a difference in muscles' ability to fire." (Take note if you feel sluggish or are unable to attack your choreography.) To prevent muscle cramping, keep a water bottle in your dance bag and take a few sips during every break. Avoid drinking too many sports drinks in place of water, since you'll get more calories and sugar than you may need. Caffeinated beverages also lead to fluid loss, so give up that afternoon Coke or cup of coffee.
5. Late-night snacking
Indulging late-night cravings can cause weight gain and water retention, especially if you munch on junk food. Try having a small bowl of cereal, soup, fruit salad or popcorn instead. Foods that are high in fiber and low in calories will make you feel full longer. "If you snack because you're bored, you can distract yourself by writing in a journal or finding another activity," Harrison says. "But if you need to refuel after a long day of dancing, go ahead and eat something healthy. Your metabolism doesn't shut down at a certain hour. You're burning calories even in your sleep." Just try to make smart choices.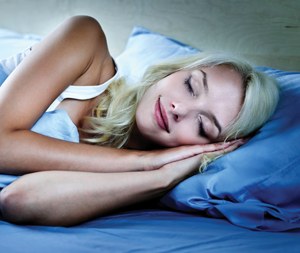 6. Falling asleep with makeup on
Leaving makeup on overnight can clog pores and cause breakouts. It can also irritate your eyes and make them look bloodshot in the morning. If you're too tired to take your makeup off before bed, try doing it earlier in the night. Set your cleanser next to the sink so you'll see it when you use the bathroom, or get into the habit of washing your face when you get into your pajamas or after you brush your teeth.
7. Not taking time off for an injury
It's hard to take a break from dancing, even for an injury. But if you push through pain and ignore the warning signs, you'll only make it worse. "The body is amazing at finding ways to compensate for pain," Green says. "But you could develop poor technique or cause another injury." Always see a doctor and follow his or her plan for recovery. You'll feel better in the long run—and dance better, too.
8. Not getting enough sleep
Lack of sleep affects everything from mood to energy to food cravings. "People who don't get adequate sleep—an hour or two fewer than what they really need—have a much harder time achieving a healthy body weight in the long term," Harrison says. Being tired also makes you forgetful, easily distracted and impatient. Try to fall asleep at the same time each night. Establishing a routine will help set your internal clock and ensure you get the 8 to 10 hours you need.
9. Overstretching
You might think sitting in a split for an hour is a good idea, but it's not. Too much stretching can actually cause injury. "Your muscles get longer when you stretch, and that means they get weaker," Green says. "If you don't incorporate strength training as well, you'll set yourself up for an injury." Go ahead and practice your splits, but follow them with some bridges (lie on your back with your feet flat on the ground and your knees bent, then use your hamstrings to lift your seat off the ground) or other exercises to strengthen your hamstrings.
10. Taking too many anti-inflammatories
When your body hurts, it's easy to pop a few anti-inflammatories and forget about the pain. But you could be masking a serious problem and increasing your chance for injury. "Long-term anti-inflammatory use can also lead to stomach bleeding and stomach ulcers," Green says. Talk to a doctor about how much you actually need. Try icing, taping, massage and acupuncture as alternative ways to reduce pain. You might find that a combination approach works best for you.
Apr. 09, 2013 12:34PM EST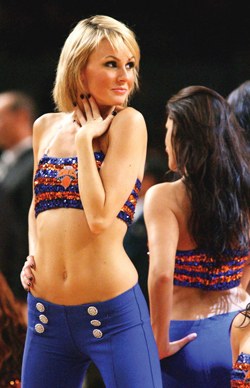 Keltie Colleen (courtesy Keltie Colleen)
Dancers receive many pearls of wisdom over the course of their careers—but sometimes they also get some less-than-awesome advice. We asked eight dancers to spill about the worst tips they've ever been given.
Keltie Colleen, commercial dancer
When I was dancing for an NBA basketball team, I booked an Apple iPod commercial that conflicted with the team's schedule. I was torn: Should I risk jeopardizing my steady job and do the commercial, or should I be a team player and pass on a huge opportunity? Someone advised me to turn down the commercial, and I did. But I've always wished I tried harder to work it out with the team. In show business, you have to seize your opportunities as they come. Someone will always be there to take your spot, and there was another perky blonde who took mine in the iPod commercial!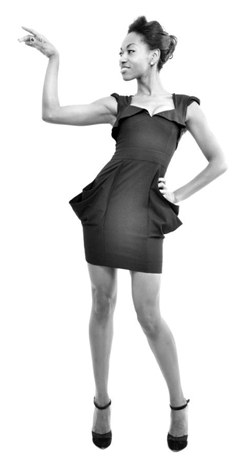 Jenny LaRoche (by Bobby Aruajo)
Jenny LaRoche, "Smash" dancer
It's easy to lose yourself in this industry. I've been told by teachers to dye my hair and wear bright colors so I'll get noticed in auditions. But you can look the part you want to be hired for without altering yourself. Just amplify your own assets. Now I know to show up to an audition with a fresh face and clean hair.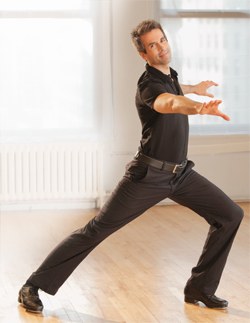 Ray Hesselink (by Jen Nishino)
Ray Hesselink, tap dancer and teacher
I often hear people say, "Being a dancer is too competitive—you'll never make a living." Don't let fear stop you from doing what you love. Yes, dance is a business. But follow your instincts in forming relationships with teachers, mentors and friends who believe in you and make you feel good about your talent and commitment to your goals.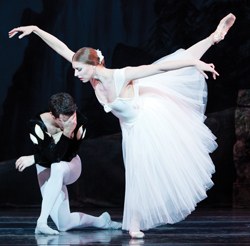 Lauren Fadeley and Ian Hussey in Giselle (by Alexander Iziliaev)
Lauren Fadeley, Pennsylvania Ballet principal (and Indiana University alum)
The worst advice I received was not to go to college. There's a misconception that the only time to dance is when you're young. But I wasn't ready to be a professional at 16. Going to college was the best path for me, because it let me grow and work on my technique. If I hadn't taken the time to go to college, I would be burnt out by now.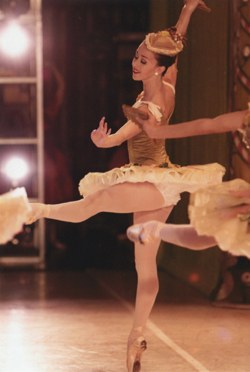 Rebecca King in The Nutcracker (by Leigh-Ann Esty)
Rebecca King, Miami City Ballet dancer
When I was a teenager, a teacher discouraged me from pursuing ballet, saying I would probably never become a professional ballet dancer. I had started at a new dance school, and I was quite behind my peers. But thanks to other wonderful teachers and mentors along the way, I found myself onstage with Miami City Ballet after high school. One person's judgment isn't the opinion of everyone in the dance world. Ballet is a subjective art form, which is what makes it so special.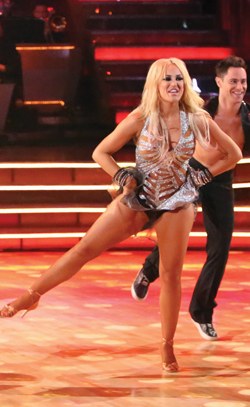 Lacey Schwimmer on "Dancing with the Stars" (by Adam Taylor/ABC)
Lacey Schwimmer, "Dancing with the Stars" pro
The worst advice I ever got was to lose weight or change my body because I "didn't look like a dancer." The dancer comes from within. Be wary of pressure to lose weight.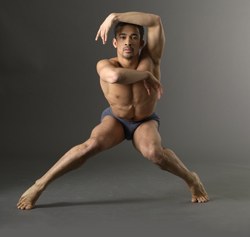 Jon Bond (by Nathan Sayers)
Jon Bond, Cedar Lake Contemporary Ballet dancer
When I first decided to join Cedar Lake, I had a mentor who didn't think it was a wise choice. He felt I wouldn't grow there because at the time Cedar Lake was not the premier company it is now. Against his guidance, I followed my gut and took the opportunity. Six seasons later, I'm still happy I did!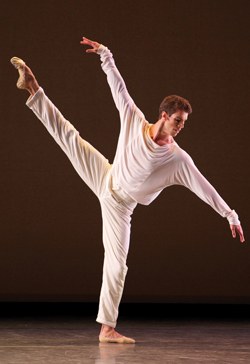 James Whiteside in Drink to Me Only With Thine Eyes (by Gene Schiavone)
James Whiteside, American Ballet Theatre soloist
When I got into the corps in Boston Ballet at age 19, a friend told me that if I wanted to be taken seriously in the company, I would have to stop being friendly with the apprentices. That advice taught me exactly how not to behave. Treat every dancer with respect, and you will be respected in turn.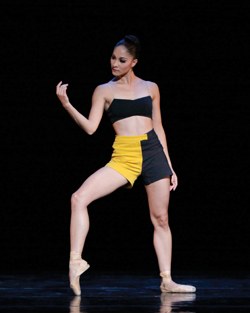 Pennsylvania Ballet soloist Gabriella Yudenich says she didn't grow up with perfect feet—but she made the best of what she had. (Paul Kolnik)
"I grew up in a ballet family—my mom and dad were principals with Pennsylvania Ballet—so I found out pretty early that I didn't have the best feet," says PAB soloist Gabriella Yudenich. By age 12, Yudenich understood improving her feet would have to be a key focus in her ballet training. "I knew I'd never have an amazing natural arch, but my goal was to get to the point where people would be able to watch my dancing and see my artistry—not my feet."
With a lot of hard work, she met that goal. If you have feet that aren't ideal, you can do the same. You won't be able to change how your feet are built, but you can strengthen your foot muscles, safely stretch for greater mobility and learn how to make your feet work for you.
Building Strength
"The Thera-Band is a miracle for improving bad feet," says Carlos Valcárcel, director of the School of Ballet Arizona. He recommends using a Thera-Band to provide resistance as you point and flex the foot, working slowly and taking care not to sickle. If you struggle with sickling in general, you can also hold the Thera-Band on the inside of your foot and use the resistance to help you practice gently winging your pointed foot.
Dancer Amy Ruggiero, who performed in the Radio City Christmas Spectacular this winter after touring with Twyla Tharp's Come Fly Away last year, recommends keeping your ankle pointed and using the Thera-Band to work through your toes, which will strengthen your toes and the muscles of your forefoot. In this pointed position, try to relax your Achilles tendon and let your forefoot do the work. To further develop your foot muscles, stand with your feet on a towel on the floor. Keep your heels planted and use your toes to slowly scrunch the towel toward you. When the towel is as scrunched as it can get, flatten it out and start again.
Make foot-strengthening exercises part of your daily warm-up. "It's unbelievable how much more mobility you can get when you properly warm up your feet before dancing," says Ruggiero, who, like Yudenich, struggled with less-than-ideal feet growing up. During class, feeling the resistance of the floor starting at the barre can help you develop the articulation and strength you'll need in center. And, Ruggiero adds, "Don't underestimate the value of repeated relevés."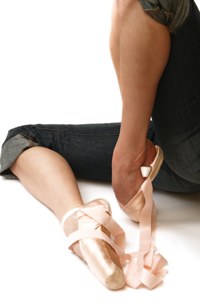 You may be tempted to aggressively force your arches—but don't! Be gentle. (iStock)
Gaining Flexibility
In addition to strengthening exercises, you can include some foot stretches in your daily regimen. One stretch Yudenich still relies on involves rising onto a high demi-pointe in parallel and gently lowering her body weight down and forward over her feet, like a modified grand plié. In this position, always make sure to keep your weight over your first and second toes.
She also believes in having a partner stretch her feet, but cautions, "You have to be careful because the other person can't feel your stretch. Don't let him or her push you too hard or the wrong way—that can overstretch or strain your muscles." If you don't have a partner, you can use your hands to gently stretch your feet, avoiding sickling.
What shouldn't you do to improve foot flexibility? "Never put your feet beneath a heavy object to stretch them," Valcárcel says, because the risk of injury is too great. You should also be wary of foot-stretching devices that claim to improve your feet. Many of them are more harmful than beneficial.
If you're hoping to drastically change your feet, talk to your teacher to ensure you're stretching safely. Ruggiero forced her feet into foot stretchers as a teen, danced in dead pointe shoes and ended up with an injury that had her off pointe for eight months. "I didn't understand until later in life that my feet needed strength and alignment first," she says.
Accepting Your Limits
To improve your feet, you have to understand them. "Spend time in front of the mirror with your teacher looking at your line to see what positions work best for you," Valcárcel says. All you really need is an unbroken line from the knee to the toe when your foot is pointed, with a foot that's straight or slightly winged. Avoid hiding your feet inside bulky booties and legwarmers. "When you cover the problem, you can't see the shape and work on it," Valcárcel explains.
Try not to compare your feet to your classmates'. "If you're not born with arches like Paloma Herrera's, you're not going to be able to create them," Ruggiero says. "If you can get your feet to complete your line, so it's not jarring or unaesthetic, they're doing the work you need them to do."
Finally, try to work toward better feet without neglecting the rest of the package. "Remember that there's a beauty when you dance, and when people look at you, they're looking at that beauty overall—not just at your feet," Yudenich says. "Your feet are just a part of what you have to offer."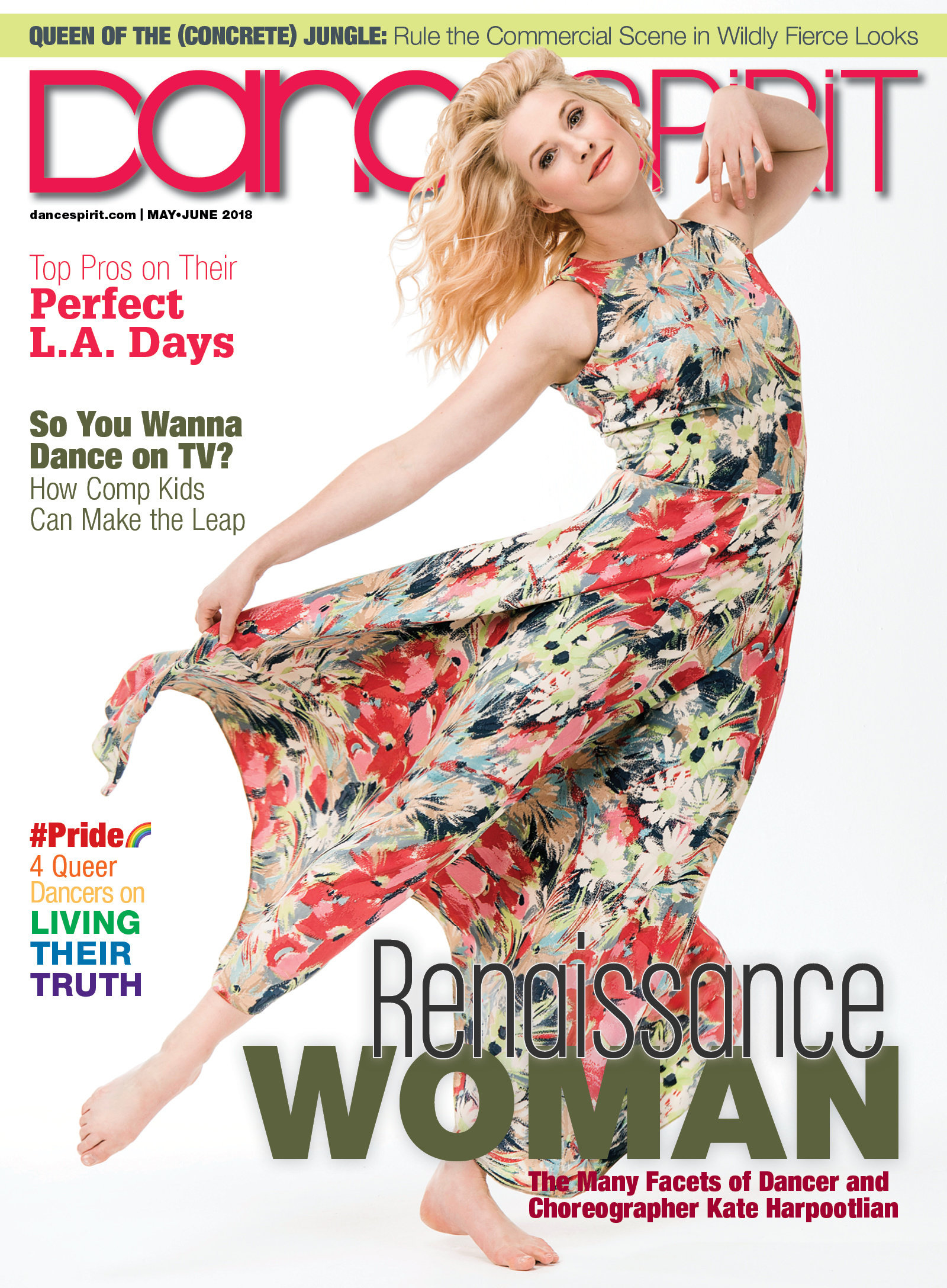 Get Dance Spirit in your inbox