Instagram star Kylie Shea has built a following of nearly 170,000 with her playful workout videos, which combine traditional fitness activities, like jumping rope or running on the treadmill, with pointe shoes and sassy choreography. Shea's effortless cool-girl-next-door vibe and solid ballet technique make her vids totally irresistible.
Now Shea's using her platform to address the body image issues that tend to plague dancers. In a poignant video, she sheds her clothes and tugs at her skin. The caption explains her relationship with her body and the pressure she feels to maintain a certain aesthetic as a dancer.
Keep reading...
Show less
Popular
Aug. 30, 2017 01:12PM EST
George Balanchine (via Instagram, @nycballet)
There's so much history in the ballet world! Some of the dances that are being performed today date back to a century ago, and you wouldn't know it if you didn't study it. It's important to know the origin of the companies and choreography we've come to know and love. The following are nine legendary ballet dancers who've achieved a lot of success and created many opportunities in the ballet world.
Keep reading...
Show less
Fashion
May. 26, 2017 11:47AM EST
Since the NYC premiere of Alexei Ratmansky's Whipped Cream at American Ballet Theatre's spring gala Monday night, the DS editors haven't stopped talking about its creepy-cute sets and costumes, created by artist Mark Ryden. Well, the obsession is about to get even crazier, because we just heard that Ryden's artwork for the ballet is now on display in not one, but TWO locations in NYC.
Keep reading...
Show less
Let's take a minute to talk about Gene Schiavone's gorgeous photography, shall we? We want this guy's life: He travels the world shooting talented dancers in both performance and studio settings. He's especially good at capturing the essence of our favorite ballerinas. (In fact, he shot Keenan Kampa for her 2012 Dance Spirit cover!)
Schiavone recently posted on social media about his "pink Olga nightgown" project. Apparently, he found a beautiful vintage nightgown from the 1970s—designed by lingerie icon Olga Erteszek, which is where the "Olga" comes from—a few years back. Erteszek's nightgowns, he explained on Facebook, are "unique in that they have a 120-inch sweep," which looks especially wonderful in dance images. Since then, he's photographed around 75 ballerinas wearing the gown. (It looks like each dancer who wears it signs the skirt, too—so cute.)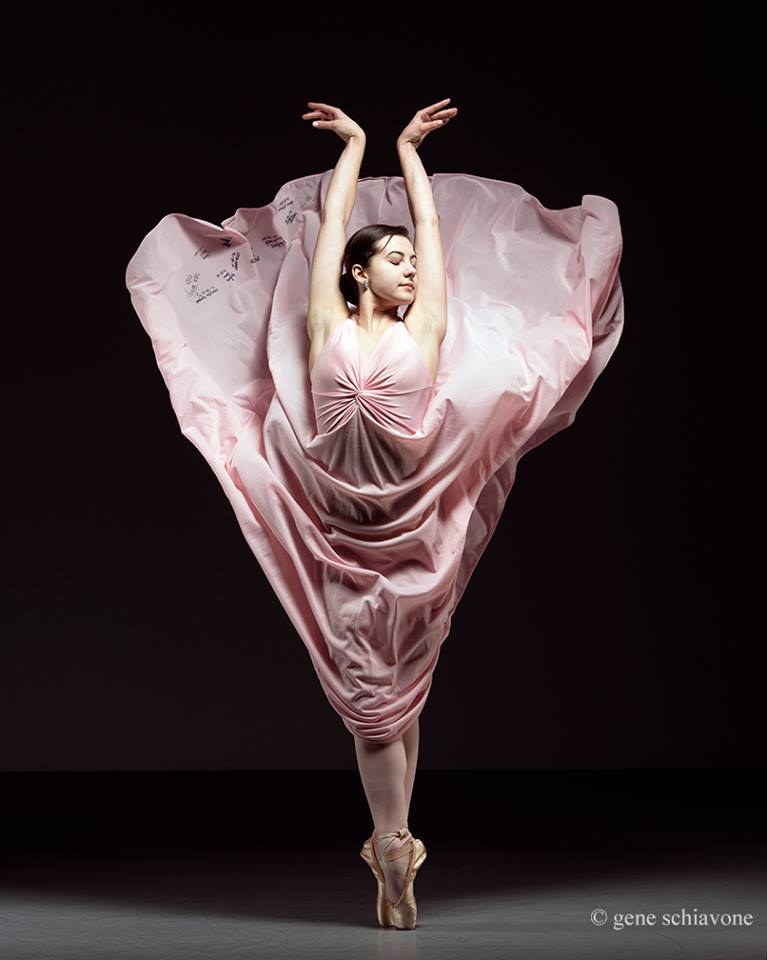 Anna Vescovi in the Olga nightgown—see the signatures?
Unsurprisingly, when you pair great movers with a dress that looks great in motion, you get great photos. Here are a few of our favorite "pink Olga nightgown" shots. (You can find more of them here.) So much prettiness!
(All photos by Gene Schiavone, of course)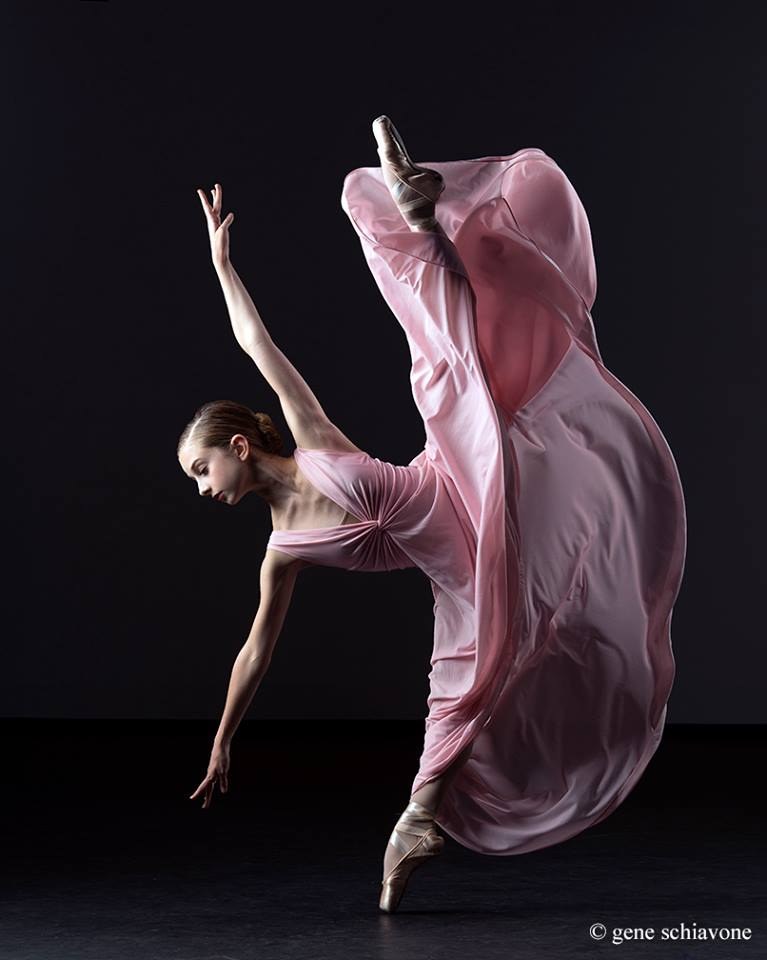 Madeleine Gardella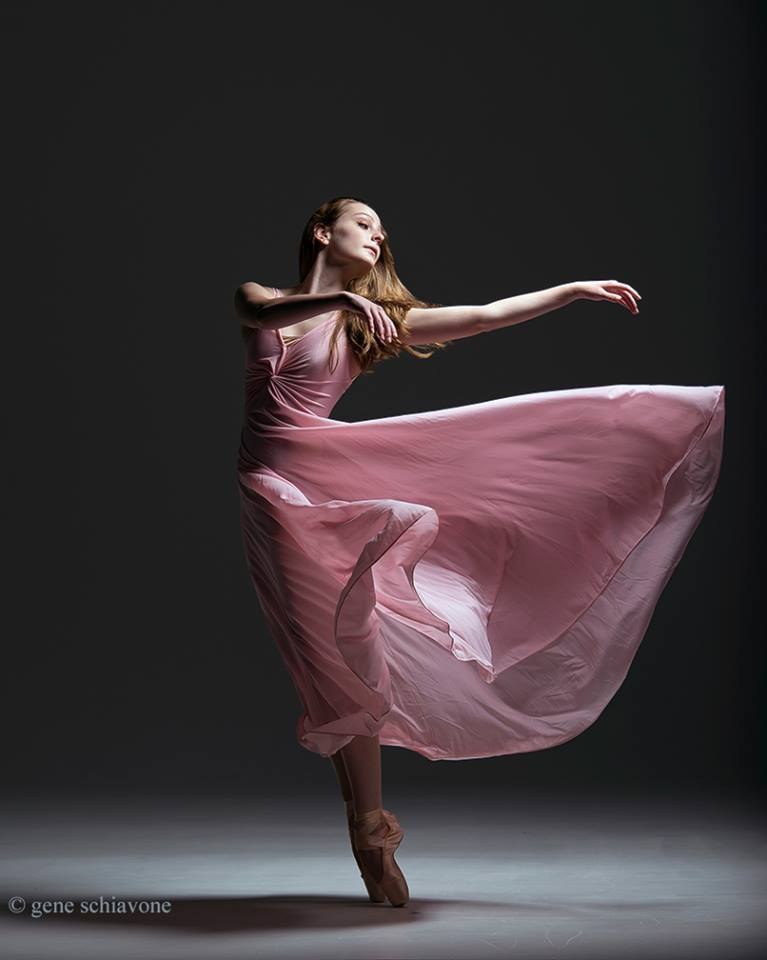 Katherine Grones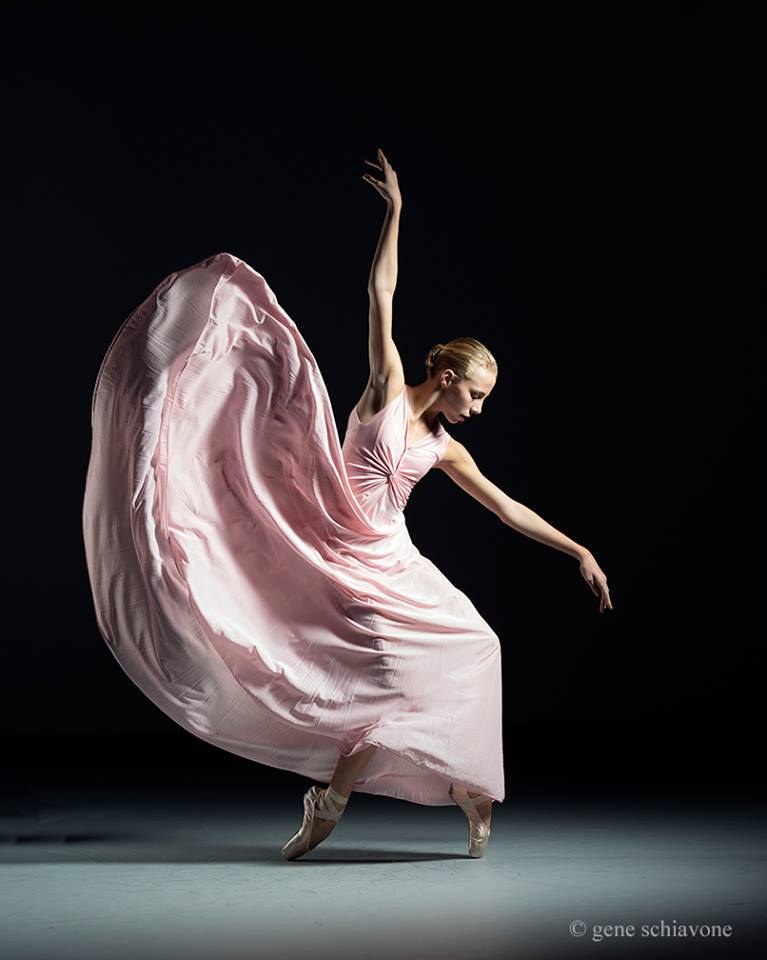 Lauren Disher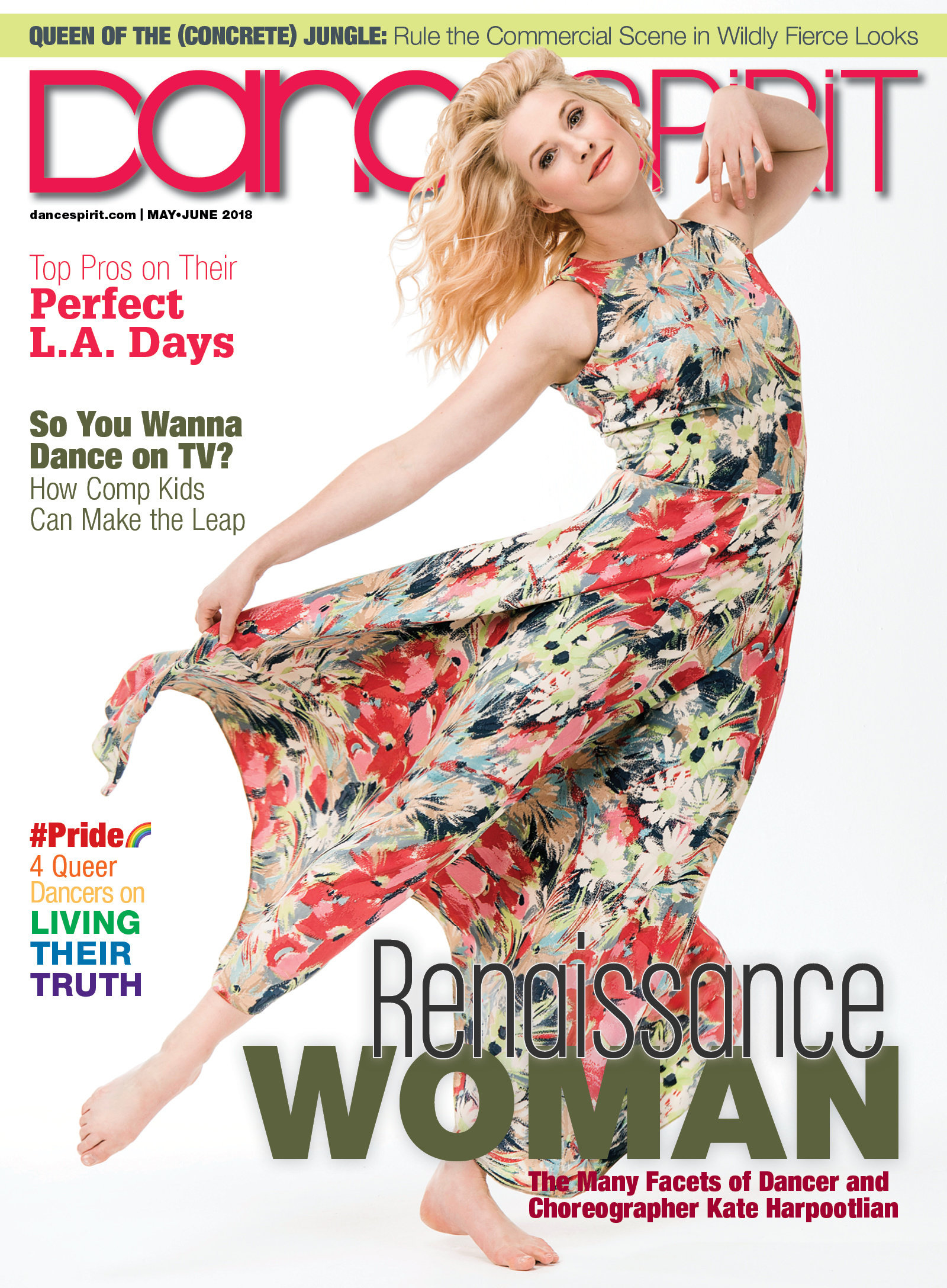 Get Dance Spirit in your inbox