Justin Peck is everywhere. That's not hyperbole. In fact, I almost mean it literally.
Over the course of the past few months, he's debuted new ballets at New York City Ballet and Miami City Ballet; seen the opening of a documentary about his choreographic process, Ballet 422; announced that he'll be making his first piece for Paris Opéra Ballet next season, as well as two more works for NYCB's 2015–2016 season; and put together a critically acclaimed plan for total ballet world domination.
OK, the last bit isn't true—but in the context of the rest of that amazingness, you almost believed it, didn't you?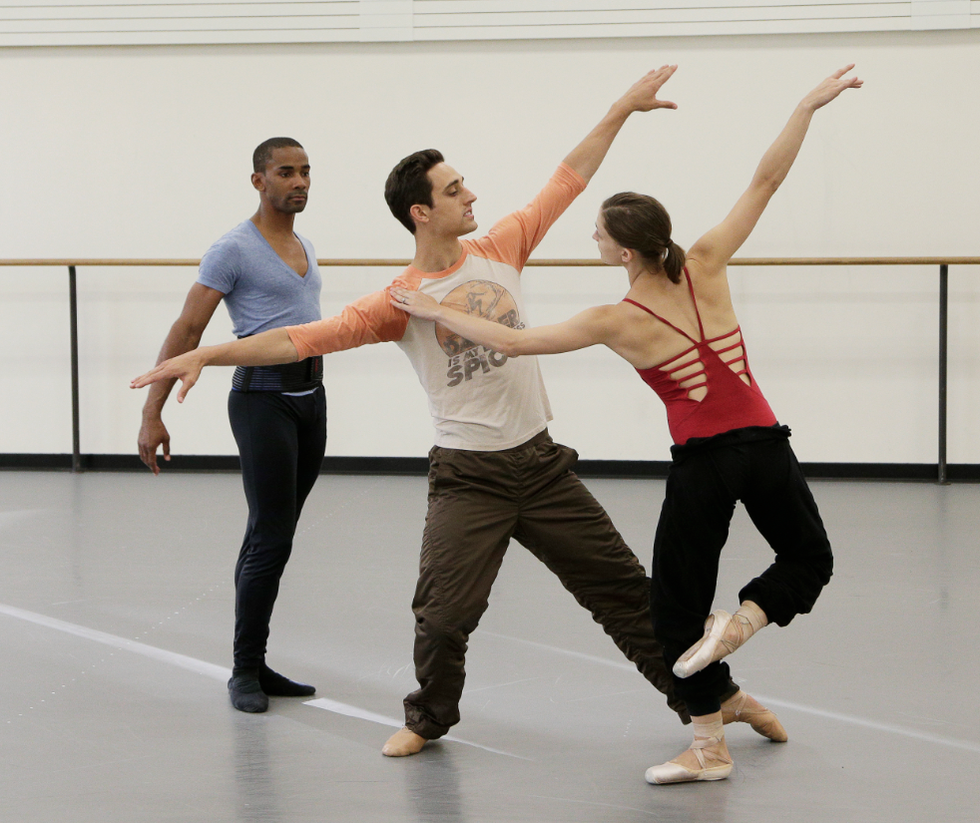 Peck (center) rehearsing NYCB's Craig Hall and Ashley Bouder (photo by Paul Kolnik)
Unsurprisingly, all that activity has generated a lot of press coverage, and CBS News is the latest outlet to get aboard the J. Peck train. They just released a great profile of the young choreographer, which includes wise Peckian words about the creative process (he hopes "to create this cohesive vision for what the ballet is going to be") and tons of pretty footage of Peck working with NYCB dancers—some of it straight from Ballet 422.
Happy Monday, everybody.
I don't know what Buzzfeed's connection to Center Stage is, and frankly, I don't care. Because whatever cosmic force is driving the site's writers to put out post after brilliant post about the Greatest Movie of Our Times is obviously a force for good.
The awesomeness started back in 2013, with "26 Steps to Becoming an Amazing Dancer as Told by Center Stage." So. Perfect. (TURNOUT, JODY!)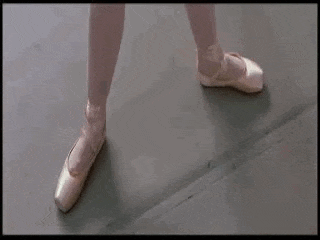 Then there was "20 Times Center Stage Was Truthful, According to Ballet 422," which showed a bunch of delicious little parallels between every bunhead's favorite fictional ballet film and every bunhead's new favorite ballet documentary. (I especially love the Charlie–Justin Peck comparison, which I kind of can't believe I didn't think of myself.)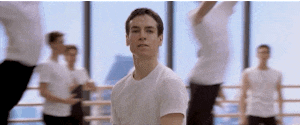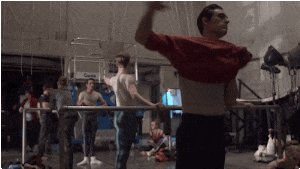 Back in September, we got "Why Center Stage Was the Best Movie of 2000." That may sound like a silly idea (I mean forget 2000, it's the best movie of all time), but in actuality the post was rather insightful, particularly in its recognition of the two greatest quick changes EVER: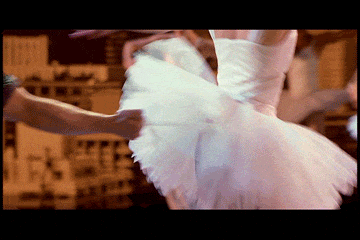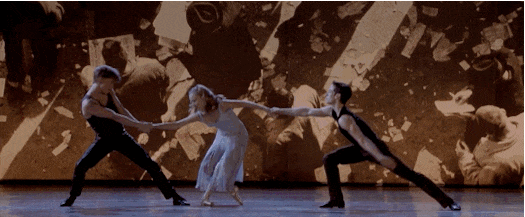 And now we have "How Well Do You Know Center Stage?", the perfect little #TBT quiz. Obviously, you need to take it immediately. But be forewarned: If you don't get a perfect score on this thing, we are officially not friends. It's delightful, but it's JV-level Center Stage trivia, and any self-respecting dance obsessive NEEDS TO BE ON THE VARSITY TEAM. K?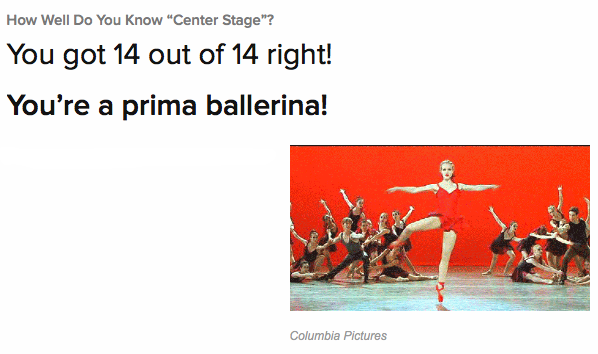 My results, of course. #primaballerina
(All GIFs and images via Buzzfeed)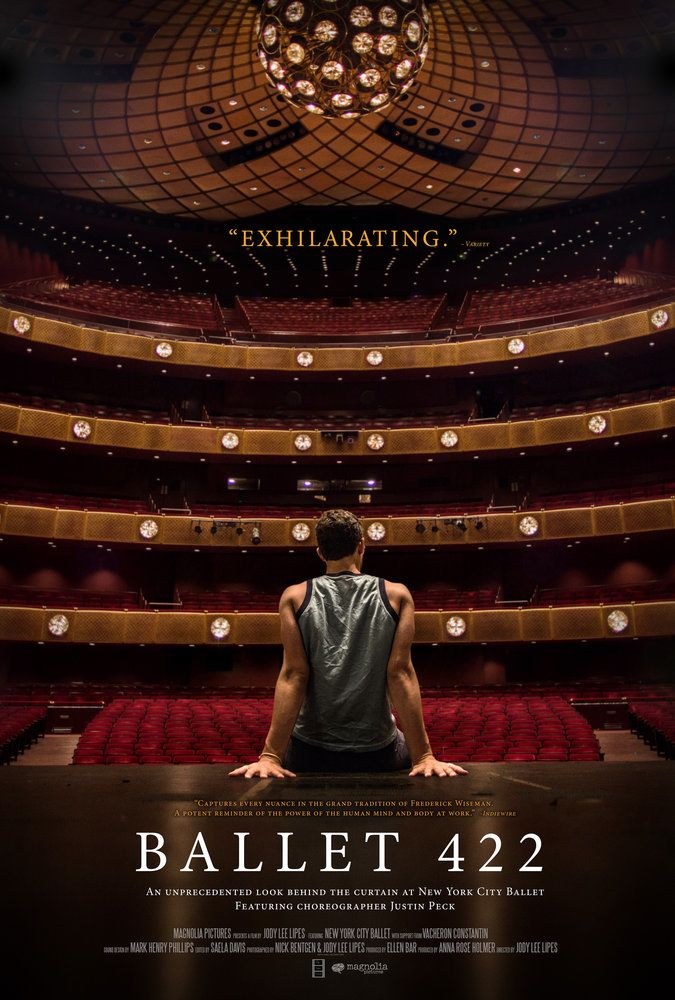 Earlier this year, Ballet 422—a documentary following the creation of Justin Peck's Paz de la Jolla for New York City Ballet—earned some pretty spectacular reviews after its debut at the Tribeca Film Festival. But NYC ballet nerds were the only ones able to see the film.
This winter, thankfully, that'll change: Magnolia Pictures has picked up Ballet 422 for wider distribution. It's scheduled to hit theaters February 6, 2015.
And with wider distribution comes better trailers!
Magnolia released the new Ballet 422 trailer last week, and it's pretty epic. We see Peck working not only with the dancers, but also with the orchestra, the costume designers and even the lighting technicians. It's a mini-portrait of the choreographic process from all angles—which makes us even more excited to see the full film's mega-portrait.
Take a look—then click here for theater locations and more info.
Ahh. Visually striking dance movies—there's nothing like them. From the 3D, Academy-Award nominated Pina to the probing, New-York-City-Ballet-behind-the-scenes, Ballet 422, movies that take the awesomeness of dance to a new visual level are always the best ever. Well, dance-on-camera fans, rejoice! There's a new film coming out this month that promises to be extremely bold and beautiful.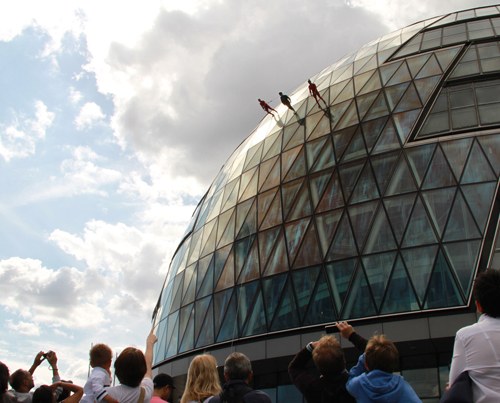 Members of STREB Extreme Action performing "Sky Walk," as part of the London 2012 Cultural Olympiad.
(photo by Esy Casey)
Born to Fly: Elizabeth Streb vs. Gravity comes out next week, after rave reviews at the SXSW Film Festival this spring. Following Streb and her STREB Extreme Action dancers movers, the film highlights the choreographer's contributions to dance, art and the quest for human flight—though sometimes at the cost of her company members' safety. But as Streb (aka the Evel Knievel of dance) says in the film, "Anything too safe is not action." Plus, it's insanely exciting—talk about a serious adrenaline rush—to watch the dancers bounding from incredible heights, spinning in a human hamster wheel and rappelling from buildings. Take a look at the trailer below—we promise, you'll be hooked:
Dying to see Born to Fly? Click here for a list of showtimes.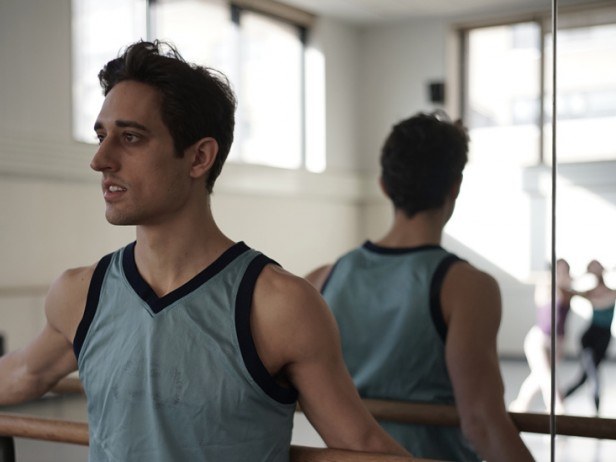 A still of Justin Peck in rehearsal from Ballet 422, via TribecaFilm.com.
New York City Ballet has a big spring coming up—and not only because of the new JR piece in the works. Ballet 422, the documentary about NYCB dancer and choreographer Justin Peck, will make its debut at the 2014 Tribeca Film Festival in April! It's one of 12 films competing in the World Documentary Competition, and if the film is anywhere near as successful as Peck's Paz de la Jolla (the ballet-in-process in the movie), we suspect it will win big. I mean, just take a look at this Paz sneak peek from NYCB:
Is there anything better than getting to see Tiler Peck, Taylor Stanley, Amar Ramasar, Sterling Hyltin and more fantabulous NYCBers up close and working out choreography? We think not.
For details and ticketing info, click here. And if you're feeling hungry for more NYCB behind-the-scenes action, check up on AOL's city.ballet. series—and don't forget to watch the bonus videos, too.
Nov. 01, 2013 10:43AM EST
Ballet premieres are uniquely thrilling: The curtain rises, and suddenly you're watching a combination of music and movement and design that no one has ever seen before. It's pretty cool to see all the puzzle pieces come together in a single moment.
But fabulous as that is, ballet dancers know that the really interesting stuff goes on backstage, in the months before the glitz and flash of opening night. How do the choreographer and the dancers work together to shape the ballet? What inspires the costume designers? How does the orchestra figure out how to tailor its playing to the needs of the dancers? Knowing those nitty-gritty details makes watching the finished product an even richer experience.
Former New York City Ballet soloist Ellen Bar—the director of the awesome NYC-as-dance-playground film version of Jerome Robbins' NY Export: Opus Jazz, and currently NYCB's director of media projects (read: the brains behind their great video campaigns)—gets all that. She's working with NYCB to produce a documentary, Ballet 422, following the life of a new work, from its earliest rehearsals to the stage. Her subject is pretty nifty, too: the ballet Paz de la Jolla, choreographed by up-and-comer Justin Peck (who's also a NYCB soloist).
Bar and NYCB are running a crowdfunding campaign to raise the money needed to complete the documentary. Click here to find out more and donate to the cause.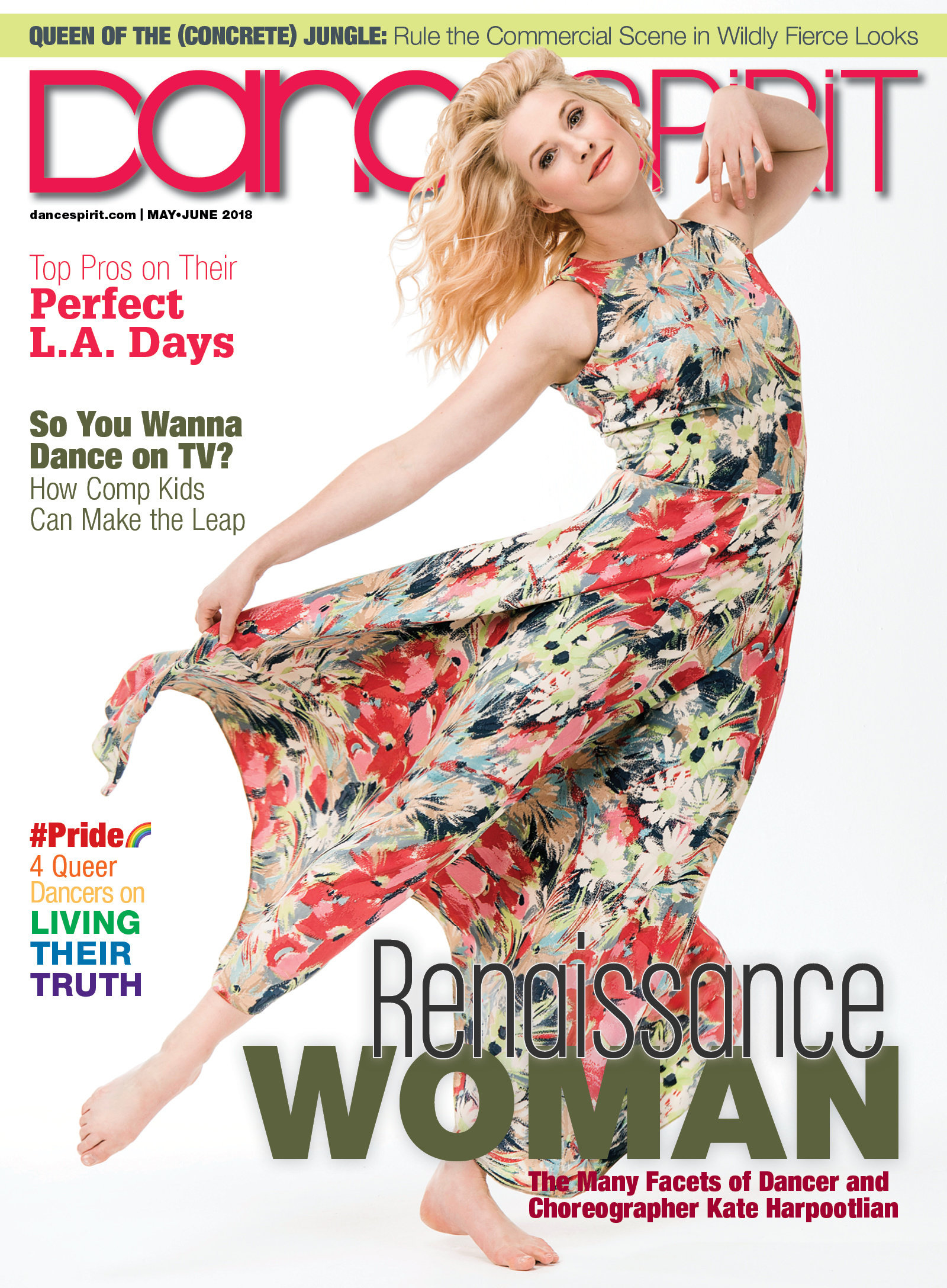 Get Dance Spirit in your inbox