via @morganjeanquinn on Instagram
You probably remember the big Free People faux pas from 2014 where the popular clothing brand featured an untrained dancer (sickled feet and all) in its ad campaign, sparking a lot of shade from fuming dancers around the world. Well, Free People learned from its mistake and has been enlisting real dancers for some of their artsy promos ever since. From featuring The Washington Ballet's Nardia Boodoo in their lifestyle blog to including dance classes taught by Dance Theater of Harlem ballet dancer Alison Stroming in their pop-up shop fitness event, Free People appears to have caught on to the fact that we want to see real dancers dancing and not models mimicking an art that actually takes years of blood, sweat, and hard work to master.
Keep reading...
Show less
via @maddygraham_ on Instagram
In the new film Antarctica: The First Dance, Madeleine Graham literally dances at the edge of the world. And while the footage of the Royal New Zealand Ballet dancer twirling and arabesque-ing her way across giant ice sheets is stunning, Graham braved the southernmost continent's frigid cold for a more important cause: to raise awareness about Antarctica's climate change crisis.
Keep reading...
Show less
Photo by Travis Kelley, courtesy Kathryn Morgan
In our "Dear Katie" series, former NYCB soloist Kathryn Morgan answers your pressing dance questions. Have something you want to ask Katie? Email dearkatie@dancespirit.com for a chance to be featured!
Dear Katie,
All the dancers in my level auditioned for a prestigious summer intensive—but I'm the only one who got in. Now everything is incredibly awkward at the studio. I'm really excited about the program, but I don't want to make my friends feel bad. What can I do?
Danielle
Keep reading...
Show less
Oregon Ballet Theatre's Jacquline Straughan (with Brian Simcoe) showing off her beautiful epaulment in Swan Lake (photo by Jingzi, courtesy Oregon Ballet Theatre)
It's in Odette's gracefully arched neck, the Lilac Fairy's regal bearing, even a contemporary dancer's extreme lines. The "it" in question? Épaulement—the nuanced positioning of the head, shoulders, and neck. Using your épaulement (which translates, literally, as "shouldering") does more than make your dancing prettier: It makes it better, richer, and more artistic. But achieving effortless épaulement is easier said than done, especially since technique classes tend to focus on the legs and feet.
Keep reading...
Show less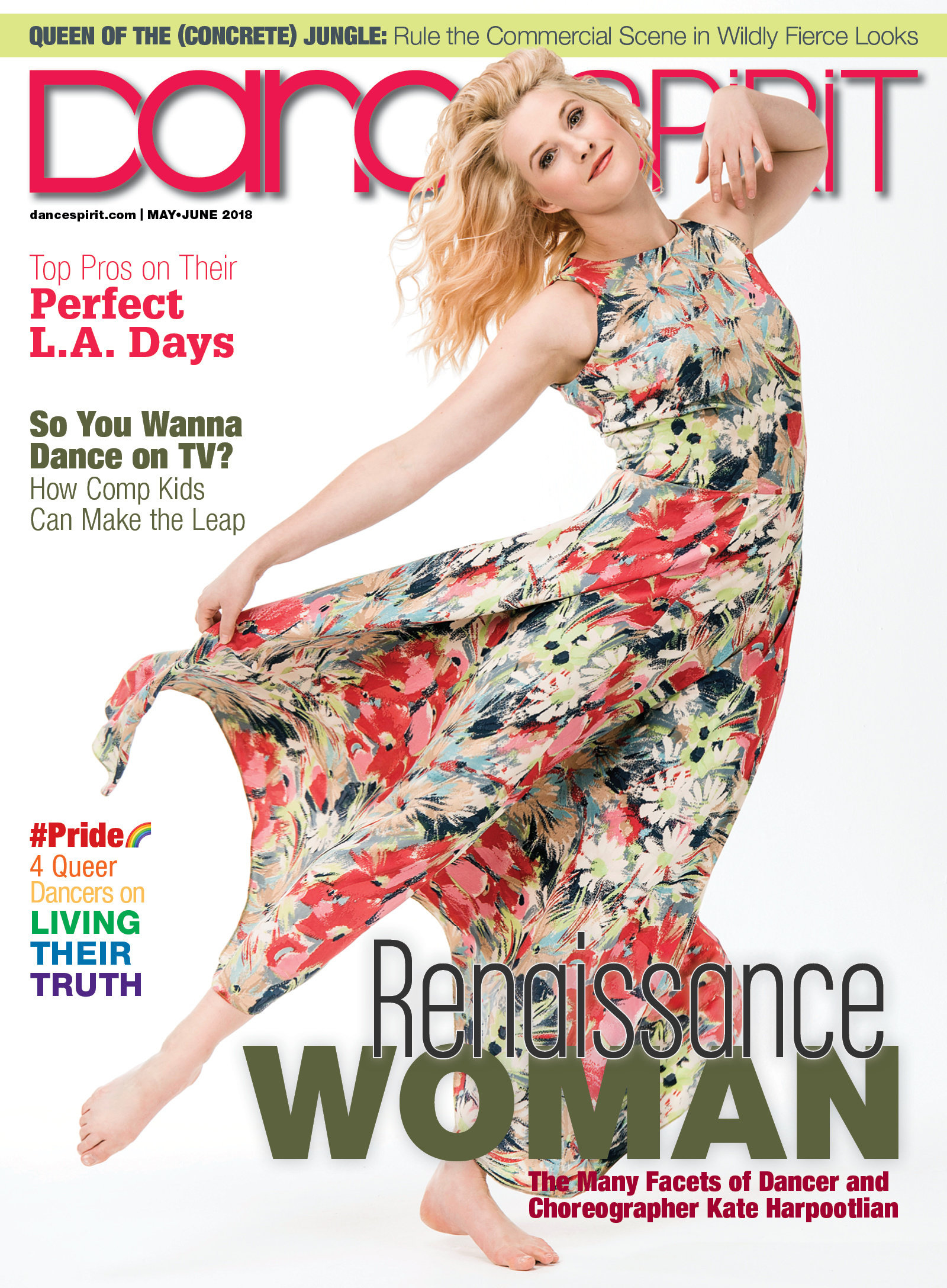 Get Dance Spirit in your inbox